Diamonds are the most celebrated gemstones and are symbolic of everlasting bonds. In the midst of gloom comes a strong ray of hope — the movement in diamond jewellery across India is adding a sparkle to people's lives.
Lightweight jewellery in the pret and couture segments is performing exceptionally well. Vikas Jain, Managing Director, Midas Diamonds Pvt. Ltd., Mumbai, comments, "Smaller jewellery set with diamonds under 1 carat is the most popular category across India, while bridal necklaces garnished with diamonds weighing under 10 carats are desired as the wedding season will go way past April. Sales in the southern region have picked up well, while the northern areas are taking time to catch up."
According to Jain, geometric shapes in the daily wear segment are popular, and consumers are preferring fancy-cut diamonds. Rose gold jewellery is in vogue, too. Jain believes that since diamond prices have remained stable, consumer confidence in the segment has bolstered.
There's good news coming from tier II and III towns as well. The number of first-time diamond buyers is growing exponentially. Remarks N. Ravichandran, Proprietor, CNB Diamonds, Mayiladuthurai, Tamil Nadu, "The last two years have seen a boom in sales for lightweight diamond studded jewellery. The aspirational middle class is picking jewellery set with less than half a carat of diamonds in it." Ravichandran's family is into the jewellery business since 50 years and they have two retail showrooms as well. The company specialises in close setting of round brilliant diamonds in jewellery. "Earlier, jewellery with 5 to 10 cents of diamonds was acceptable, but now we are forced to innovate ways through casting and manually, to make jewellery set with 1 and 2 cent diamonds." He adds that in towns and villages of Tamil Nadu, consumers still prefer 22-karat gold jewellery with round brilliantcut diamonds in close settings. There's not much awareness about fancy-shaped diamonds in those regions. However, he is confident that sales of diamond jewellery will continue to see a northward shift.
For Eon Jewellery Pvt. Ltd. sales in rose gold, lightweight diamond-set jewellery is picking up well across India, especially in the southern region. Nirav Katorawala, Sales Manager, reveals that star and melee diamond jewellery is gaining traction. The southern region favours VVS clarity and EF colours, and consumers are opting for pret rings with diamonds under 25 cents, diamond earrings weighing up to 40 cents and slender necklaces featuring diamonds under 2 carats. The company makes handcrafted jewellery and supplies to some of the top retail chains and an online store in India. "Demand is picking up for diamond jewellery, and the future seems bright!"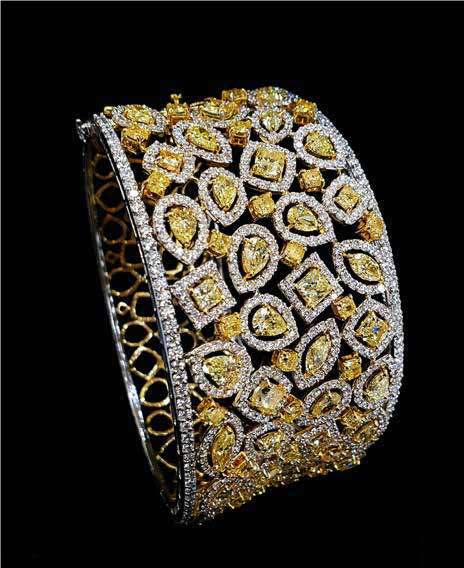 Second-time IIJS Virtual participant Savio Jewellery, Jaipur, has enhanced the look and feel of jewellery displays in their office and put in place more cameras, engaged all its sales teams from across India — and they have reaped good results. Abhishek Sand, Co-founder & Director of the company, states, "In the earlier show, we got orders for smaller jewellery, but this time big diamond sets for weddings and other related functions are in demand. Pret wear is being booked for showrooms, but demand for bridal sets solely in diamonds and diamonds complemented with precious gemstones, is high!" The future of diamonds is great, exclaims Sand, adding that with the guest list for weddings shrinking to 50 and 100, brides want to show off their diamond jewellery teamed with Western gowns for the reception.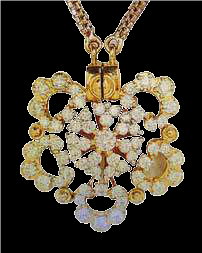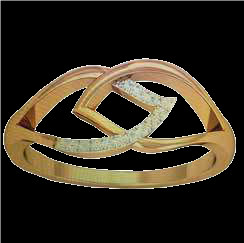 It's the same refrain from Gurjar Gems Private Limited. The company is witnessing demand for bridal jewellery in rose, white and yellow gold set with diamonds weighing between 8 and 15 carats. Diamond jewellery sales are exceptional across India, but the southern markets are pulling in more demand. Rajesh Jain, Director of the company, says, "There's a huge market for natural diamonds and we are also happy that pret wear with less than 1 carat of diamonds is getting increasingly popular."
For Peacemoon Traders, though, classic couture diamond jewellery between Rs. 5 and Rs. 12 lakh is in demand. Bridal jewellery sales are subdued for now. As for their export markets in the US, Europe, and the Middle East, demand is picking up, even if volumes are not high. Kaywan Taswala, Partner in the company, says, "Most people have postponed their weddings to Q3 and Q4 this year — they want to have a bigger splash and are waiting for the vaccination programme to roll out. I am confident that the bridal jewellery market will boom as we go along. In fact, the next five years will be the best for diamond jewellery sales in the country!"