High-end Indian jewellery exporters who specialize in gemstone-studded jewelleryhave always been quick to research and assess markets across the globe – but more needs to be done to take India's design prowess to the world. Here's what a few of Indian design houses have to say.
Harshad Ajoomal, creative head and founder, H. Ajoomal Fine Jewellery, Mumbai
Our major export destinations are the US and the UAE, but we export to other countries as well. Design aesthetic differs as per different markets in different countries. For instance, the US high-value client is more experimental and likes unusual gem material; the consumer is heavily influenced by art and sculpture.
In the Middle Eastern countries, the high net worth individual is more diamond- centric even in contemporary forms and they like more organic shapes compared to the West. In Japan, floral pattern dominates and is an integral part of major designs in jewellery.
Due to these demanding interests and curiosity of our clients we continuously work with experimental organic material and techniques. Stones like Vegetable Ivory, meteorite, etc. are processed to unique cuts in our in-house lapidary.
As for the trends, Pantone, of course, plays a big role – Pantone 2020 belonged to Classic Blue, and so, we will continue to see the use of tanzanites, kynites, blue sapphires, opals, etc. This year belongs to Ultimate Grey & Vibrant Yellow, and grey tones will be articulated through grey moonstone, grey sapphires, grey Tahitian mother-of-pearl, and cultured grey pearls. For yellow tones, we will see much use of lighter citrine tones and yellow sapphires, champagne diamonds, and the more trendy gemstones would be jasper, onyx, and agates.
In India's domestic market, the consumer, especially the connoisseurs, are demanding high value gem material. We have sold a lot of spinels and Mandarin Garnets in the recent past both here and internationally.
India needs to be recognised as a country that produces high-end, couturejewellery. Our focus is primarily on design. Even in our pret-demi fine lines, H. Craft Fine Jewellery, our priority is design. Unless we are able to analyse design trends & how to be original in all segments, we will not be able to push exports.
We have good designers who don't have the ability to take part in international trade shows and hire PR and marketing firms to represent us internationally. We need financial and logistical support to be given to designers and companies which emphasise on design.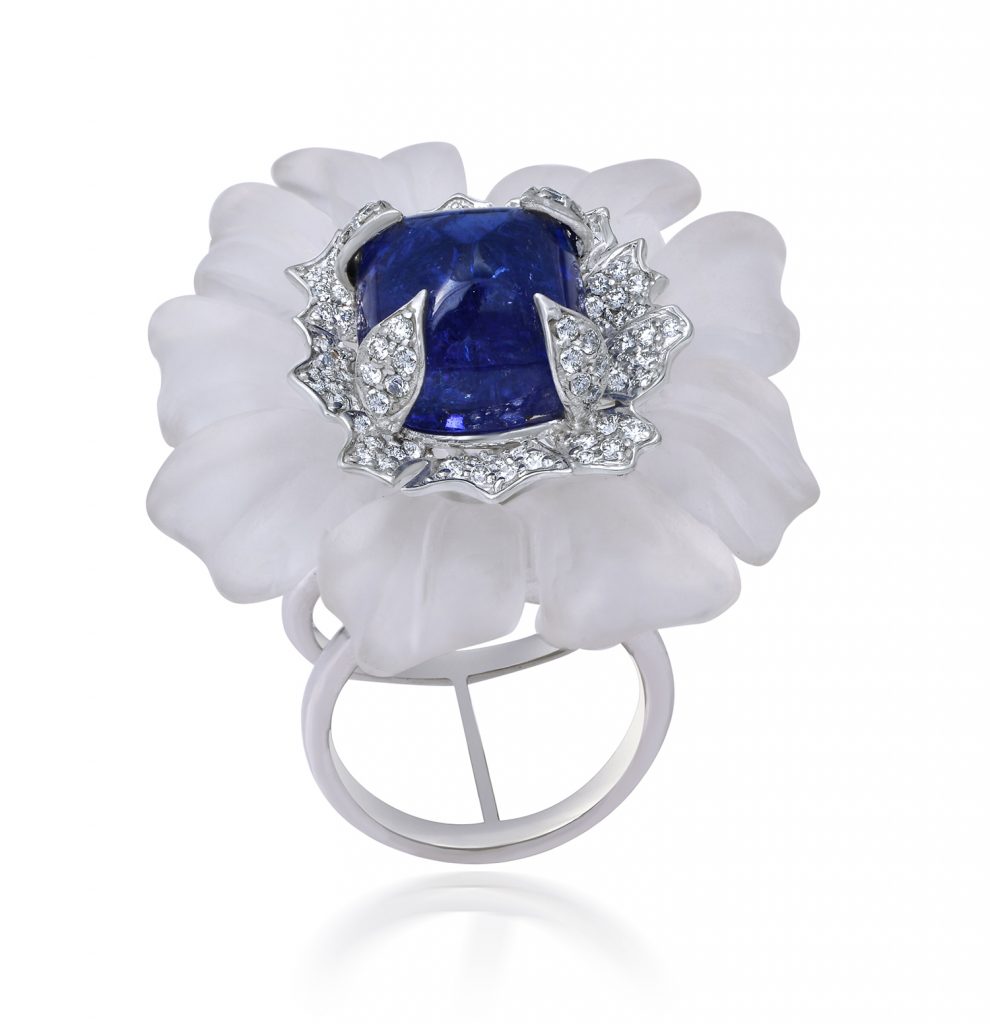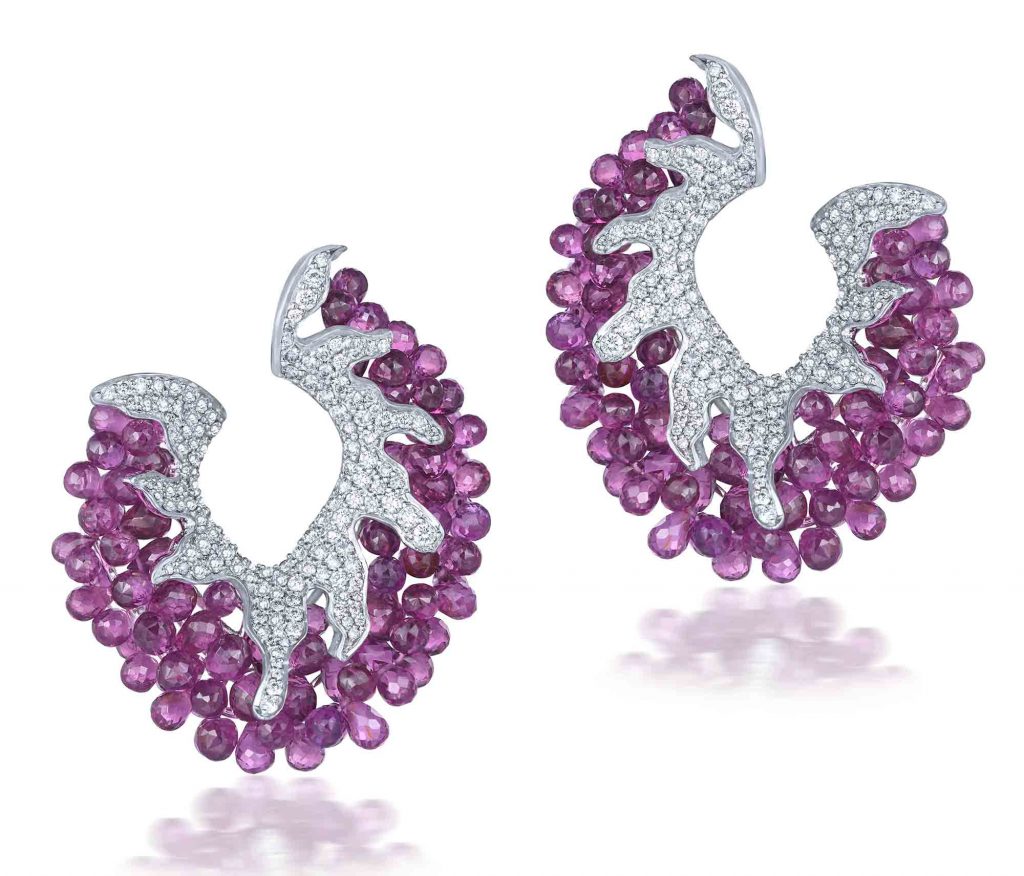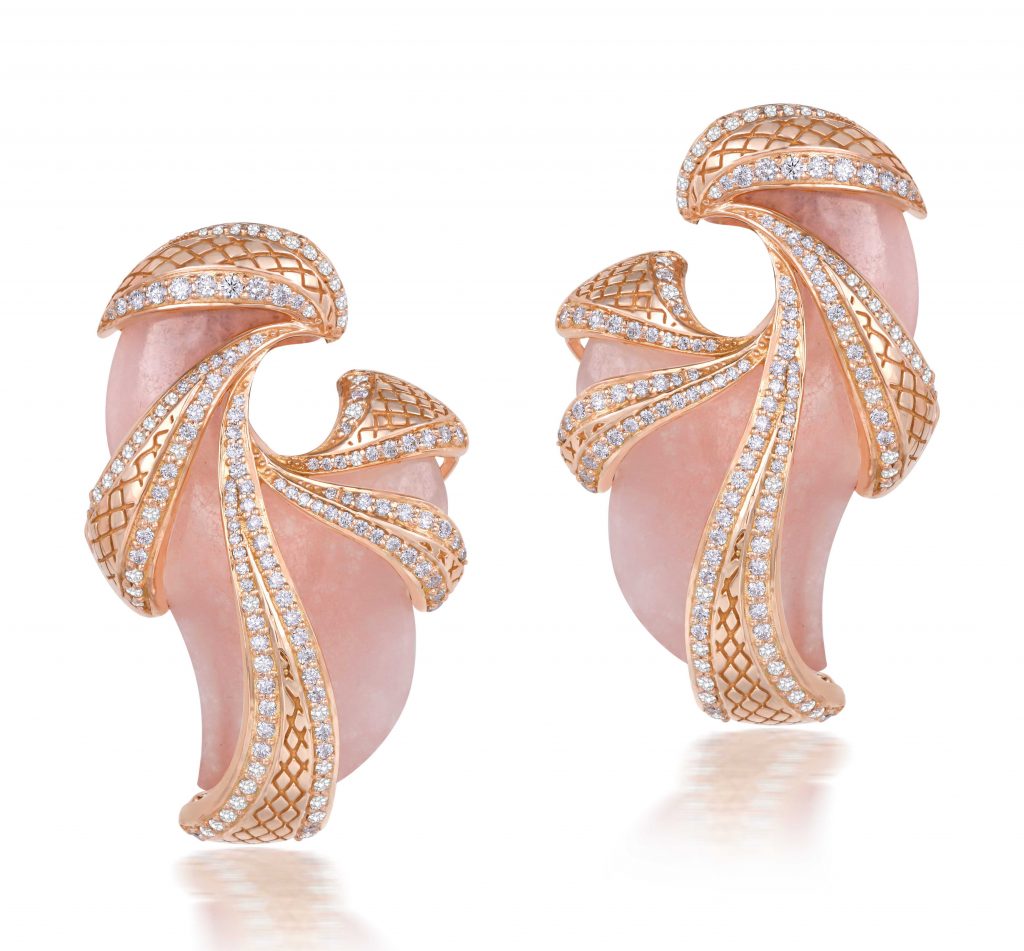 Sakhil Dhadda, Director, Gem Plaza, Jaipur
Apart from India, the US is our major market – and a lot of vendors we sell to supply to America and Dubai. We work with a very limited number of clients in the US because we want to give them the required quality and right service.
Luckily our retailers in the US have been working very hard and targeting the niche client – especially for our kind of jewellery. In America, online sales are keeping the momentum on, and that, in turn, has helped us retain our skilled staff during these difficult times.
In terms of trend directions in the US, jewellery is more design-focused. Gemstones in different combinations do well, such as aquamarine combined withmorganite or tanzanite – consumes prefer easy-to-wear items ranging from $5,000 to $15,000. However, since the purchases are more online driven, and are spontaneous, the price tickets do not go beyond this range.
If the Government offers more incentives, it will push exports of colouredgemstone jewellery. Promotion of high-end jewellery manufacturers also will help India stand out – we are not just mass manufacturers, but many of us reach out to the couture segment abroad as well.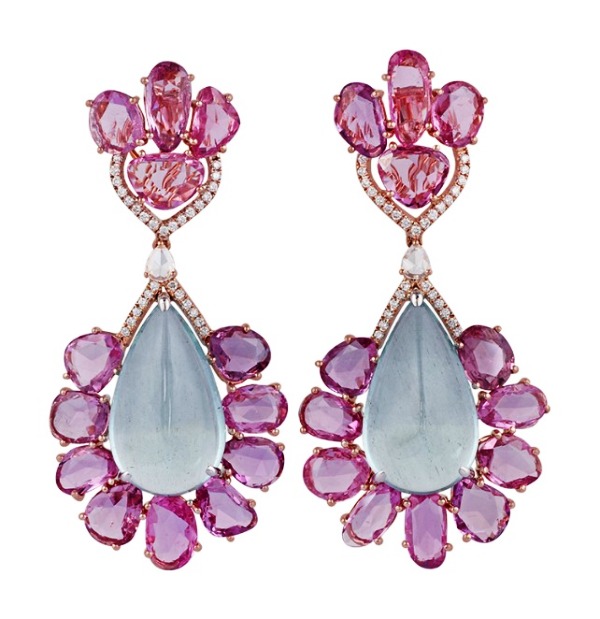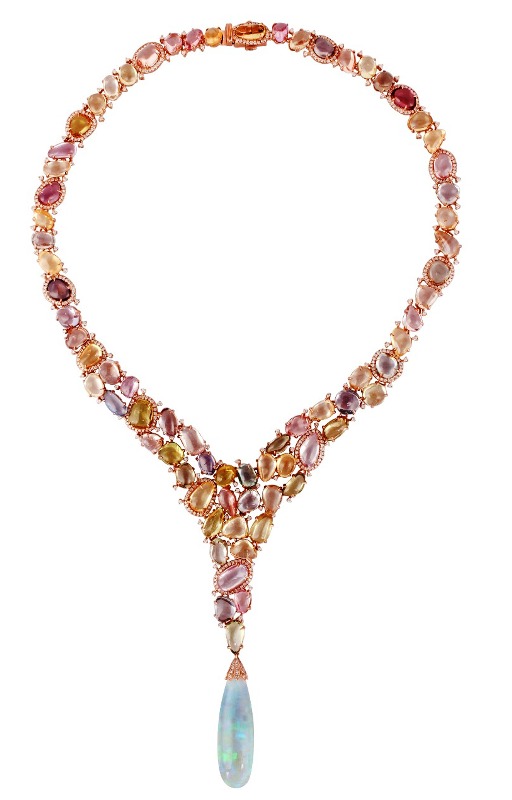 Karan Garodia, Co-founder, Sanskriti Jewels, Mumbai
We cater to clients in New Jersey and California in the US, and to Bangladesh and Singapore. Many of our vendors from Hyderabad also buy from us and sell thejewellery in America.
In the US, barring coral, all gemstones in pastel shades of pinks, greens and blue are being preferred – more so, aquamarines and tanzanites. Black diamondjewellery with hints of emeralds and rubies is faring well. The range of price points for us is between $1,500 and $5,000.
In Bangladesh, we have a client who is doing exceptionally well with our inventory ranging from Rs. 50,000 to Rs. 25 lakh. However, there the customers don't prefer idols and animal motifs. It is mostly floral, which is our strength.
Designer jewellery featuring Russian and Zambian emeralds, Burmese and Mozambican rubies, African tourmalines are the preferred choices in the foreign shores. We specialise in baroque, tumbles and melon cuts and don't use calibrated stones.
In India, tanzanite is picking up well, and green and pink gemstones are in heavy demand.
To gain traction in export markets, we need to have more buyer-seller meets with high-end retailers or boutiques from abroad. It is time for the world to know that we Indians are designing and manufacturing top-notch jewellery, and we are not just mass manufacturers.