Despite a disappointing 2019, reports and industry analyses say the US market might pick up in 2020, with self-purchasers and casual designs competing with bridal jewellery
As we enter a new decade, the gems and jewellery industry in the United States – the world's largest market for luxury jewellery – faces both new opportunities and new challenges. According to Polygon, sales in jewellery stores in the United States amounted to US$39.7 billion in 2018, a year over-year increase of $7.3 billion. Yet, 2019 showed slower growth as we head into the new decade.
$100 MILLION SUPERSELLERS TOP 10
Signet Jewelers ($5.64 billion in sales)
Walmart ($2.76B)
Tiffany & Co. ($1.62B)
Costco ($1.59B)
Richemont group ($1.55B)
Macy's ($1.49B)
Amazon.com ($1.34B, online)
Helberg Diamonds (941M)
JC Penney ($816M)
Jewelry Television ($571M, television, online)
The US jewellery and watch market is diverse, with more that 21,000 retailers and e-commerce companies in a highly competitive market. Stores range from jewellery mega-sellers generating more than $100 million in revenue per year to small independent family-run businesses. The top ten on the list of the $100 Million Supersellers are Signet Jewelers ($5.64 billion in sales), Walmart ($2.76B), Tiffany & Co. ($1.62B), Costco ($1.59B), Richemont group ($1.55B), Macy's ($1.49B), Amazon.com ($1.34B, online), Helberg Diamonds (941M), JC Penney ($816M) and Jewelry Television ($571M, television, online), according to National Jeweler's 2019 State of the Majors report. The types of jewellery sold range from unbranded or storebranded to a variety of well-known names. The report also lists the top fifty specialty jewellers, ranked by store count, but not sales volume. The top ten are Signet Jewelers, The Kroger Co, Helzberg Diamonds, Swatch Group, Swarovski AG, Kering SA, Pandora, Diamonds International, Tiffany & Co., and Richemont group.
Examination of the $100 Million Supersellers shows that the larger retailers have fared better over the last few years, with total revenue among the companies increasing. With large marketing budgets for both traditional advertising and social media, they understand how to attract the right customers. But there is another side to the story. A number of jewellery retailers have shuttered less profitable stores or closed entirely. Even the top seller, Signet Jewelers (3,300 stores primarily under the brands Kay, Zales, Jared and Piercing Pagoda), closed 150 stores last year, following the closure of 232 stores the previous year in North America. And, in 2018, 852 independent jewellery retailers closed their doors, up from 2017, according to Jewelers Board of Trade. Figures from the first half of 2019 indicated 464 closures already, some due to retirement/lack of succession or other reasons.
Because the jewellery industry is so fragmented, we take a look at the various sectors of the industry and the major factors influencing them. To get a more up-front-and-personal viewpoint, we also interviewed four independent retailers representing different segments of the industry to get their take on the state of their market.
JEWELLERY STORE CLOSURES IN THE US
2018 – 852 independent jewellery retailers
2019 first half – 464
Source: Jewelers Board of Trade
DIAMONDS
Diamond jewellery reigns supreme, by far, in the global jewellery sector, with a value of $80 billion, and the US is no different, accounting for nearly half the demand. These gems are the backbone of nearly all jewellery sold in the US, from bridal to fashion, from centre stones to accents.
Yet, the industry is facing a number of challenges. According to Bain & Company, the sector is feeling softer demand for polished and rough diamonds, driven in part by geopolitical and macroeconomic tension that lowered consumer confidence as well as increased e-commerce that decreased the need for inventory on hand. The softer demand for polished diamonds led to a 3 per cent drop in prices and is expected to lead to 10 to 15 per cent lower revenues for midstream players. The results are the lowest profit margins in years, combined with high inventory, which has been building since 2017. Among major diamond players, both Alrosa and De Beers finished 2019 with a sales decline of 26 per cent.
But all is not gloom and doom. Bain notes that the market has historically returned to pre-crisis levels within a couple of years. The midstream should clear its backlog in early 2020, paving the way for a better year, even if not a full recovery, with a good chance to rebalance by 2021. And, while non-branded and mid-range jewellery face an uncertain mid-term future, the branded highend diamond jewellery segment, (about 15 per cent of the total) is expected to grow by high single digits in 2020, in line with the growth of personal luxury goods.
Other factors affecting the diamond sector – and indeed the entire jewellery industry – are changing consumer preferences, most notably of millennials and Gen Z consumers, who prefer experiential purchases and electronics. The diamond sector is finding it challenging to make diamonds top-of-mind for these young consumers. But, to encourage the emotional attachment to diamonds for these and other potential customers, miners and some industry players are increasing marketing budgets. In 2019, more than $200 million was invested, including $70 to $80 million of generic marketing by the Diamond Producers Association (DPA), with campaigns such as 'Real is Rare, Real Is A Diamond', which includes a short video, 'The Diamond's Journey.' DPA's latest campaign focuses on women self-purchasers with its 'For Me, From Me' marketing strategy. According to De Beers, the number of women buying diamond jewellery for themselves has risen steadily since 2005, and now accounts for more than one-third of diamond purchases in the US.
Also influencing diamond sales is the heightened awareness and focus by consumers on transparency and sustainability along the supply chain. This provides a good opportunity for the industry to practise corporate social responsibility (CSR) and ensure minimal negative impact on the environment. In terms of traceability, blockchain technology is being adopted by some miners to follow a gem's path from mine-tomarket. De Beers launched its diamond provenance program 'Diamonds from DTC' in 2019, while Alrosa launched a similar provenance program. Tiffany & Co traces its individually registered diamonds (0.18 carat and larger) using a unique 'T&Co' serial number laser-etched into the stone, that provides geographical sourcing information. The diamond giant also has stated that in 2020, it will provide details on each diamond's craftsmanship journey – location of cutting and polishing workshops. Initiatives such as Diamonds Do Good, a nonprofit organization supported by the international diamond industry, has a mission to support programmes that develop and empower people in diamond communities and to share stories of positive impact.
Despite the diamond industry's slowdown and other challenges, Bain estimates that the long-term outlook is positive. If middle-class growth is strong, combined with effective marketing efforts, demand for diamond jewellery is expected to grow at an average annual rate of up to 3 per cent, with the USA, China and India leading the way. Of note, however, are the really bright spots in the diamond sector – coloured diamonds. These beautiful gems have garnered much attention, especially at auctions, where prices have soared.
LAB-GROWN DIAMONDS
Although still quite small – estimated at less than 2 per cent of the diamond market – the labgrown diamond (LGD) sector grew 15 per cent to 20 per cent in 2019. Most LGDs are purchased in the United States, but are produced in China and India, as well as the US, which consumes 80 per cent of production. The prices of LGDs have come down and have stabilized – for a polished 1 ct G SI – to about 45-55 per cent of the price of an earth-mined diamond at retail, and 15-20 per cent at wholesale.
Over the last few years, increasing numbers of manufacturers have jumped onto the LGD bandwagon, not the least of which is De Beers, when it made its surprising – or maybe not so surprising – U-turn with the creation of its lab-grown diamond sub-brand, Lightbox Diamonds. In addition to white LGDs, Lightbox Diamonds has been promoting shades of pink and blue LGDs while merchandizing engagement rings with fashion designs.
Another heavy hitter to jump aboard is Atelier Swarovski, which has partnered with luxury-rock designer Stephen Webster and Big Screen celebrities, including Penelope Cruz, to create lines of LGD jewellery at affordable prices. Atelier Swarovski offers a blend of coloured Swarovski-created diamonds as well as created coloured gemstones. Webster and Cruz both tout the 'greener' aspects of LGDs as among the reasons for including them in their jewellery collections, although the earthmined diamond sector wasted no time challenging the 'eco' value of LGDs. A controversy to follow…
In 2019, more than $200 million was invested in marketing, including $70 to $80 million of generic marketing by the Diamond Producers Association (DPA)

Diamond jewellery reigns supreme in the global jewellery sector, with a value of $80 billion, and the US is no different, accounting for nearly half the demand
As LGDs shake up the market, there are questions about disclosure. To protect consumers in the US, the Federal Trade Commission has issued a set of revised guidelines, which state that man-made diamonds must be clearly labelled as such, with the recommended terms of laboratory-grown, laboratorycreated or [manufacturer name]- created. The term 'synthetic' was removed from the recommended list, although it may still be used. The biggest and most controversial change in the FTC guidelines was the removal of the word 'natural' from the official definition of a diamond, while insisting that the terms 'real,' 'genuine,' or 'natural' cannot be applied to a lab-grown diamond. Following the revisions to the FTC's Jewelry Guide in 2018, regulators sent warning letters to jewelers about deceptive marketing practices related to the sale of LGDs, thus forcing the industry at large to clarify how they market and talk about LGDs.
COLOURED GEMSTONES
Unlike the diamond sector, the coloured gemstone sector is composed primarily (about 80 per cent) of small-scale and artisanal miners, although international industrial companies have entered this space over the decade. Among them is Gemfields, with extensive emerald mining in Zambia and ruby mines in Mozambique, along with various operations in Madagascar, Ethiopia and other countries. Another major player, Fura Gems, extracts emeralds in Colombia, rubies in Mozambique, and sapphires in Australia, among others.
While diamonds enjoy the lion's share of jewellery purchases, coloured gemstones continue to increase in popularity, with a wide range of colours and price points to suit any budget. Long considered the Big Three, rubies, emeralds and sapphires have been joined by a plethora of gems that are rarer than diamonds and sometimes more expensive – think red beryl from Utah, for example, a uniquely American gemstone, among others. Coloured gems also tend to fall into two tiers, the high-end that supplies the premium client base and the low-end that seems to be the breadand-butter for most designers. According to Future Market Insights, the coloured gem sector should see growth of more than 4 per cent over the next year.
Some of the challenges facing the coloured gem sector are the same as those facing the diamond industry, namely CSR, sustainability, and a transparent supply chain. Industrial players Gemfields and Fura, among others, have expended money and effort to ensure that their gems are sourced responsibly, with support for local communities. To take transparency to the next level, the miner partnered with Gübelin, whose Provenance Proof blockchain technology not only shows a gem's origin, but also creates an encrypted record of its journey from mine-tomarket.
GOLD
In 2019, gold had its best performance since 2010, rising 18.4 per cent to around US$1,560 an ounce as of the writing of this article. And, in light of financial uncertainty, price volatility, lower interest rates and weakening global growth, the World Gold Council indicates that the outlook for 2020 remains bullish.
Of the 1,90,000 tons of gold above ground in the US, nearly 48 per cent is in jewellery. Since high prices impact this market, we are seeing greater shifts of gold jewellery manufacturers into vermeil designs using coloured gems and diamonds. Others offer designer silver (whose price rose more than 15 per cent in 2019) with gold accents.
In terms of CSR, gold faces similar issues as the diamond and coloured gem sectors. Artisanal mining generally uses mercury, and industrial miners are sometimes criticized for poor working conditions. Organizations such as No-DirtyGold are working to ensure that gold mining respects human rights and the environment. To this end, American jeweller Toby Pomeroy created 'The Mercury Free Mining Challenge,' which will give US$1 million to anyone providing artisanal gold miners with a reliable, cost-effective alternative to using mercury. 'We cannot just stop mining gold,' he says. 'What we need is responsible mining.' He adds that a pilot programme is underway in Ghana, and the hope is that encouraging results will be announced soon.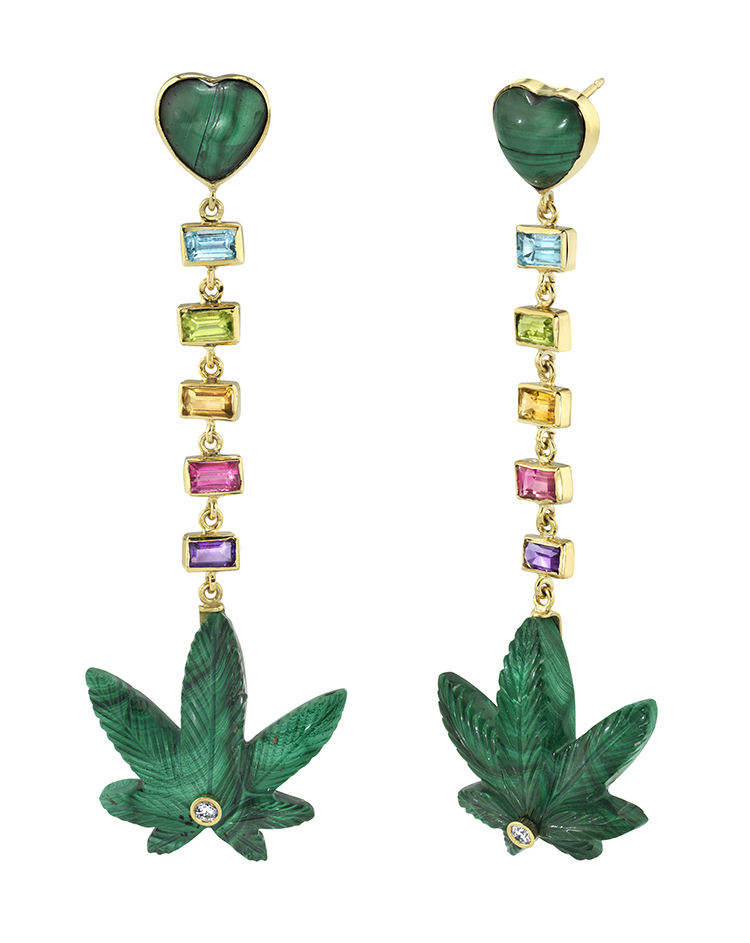 Some of the challenges facing the coloured gem sector are the same as those facing the diamond industry, namely CSR, sustainability, and a transparent supply chain
OTHER FACTORS
Internet sales of jewellery continue to climb. In 2020, online sales are expected to rise to 25 per cent of all jewellery sales, up from 23 per cent in 2019 and 21 per cent in 2018. Online sales are not limited to lower-priced pieces, however, as can be seen by fine retailers such as Tiffany & Co, which just partnered with Net-A-Porter to offer pieces from the Tiffany T Collection.
As the usage of social media increases, especially Instagram, the way consumers interact with jewellery brands is evolving. Reaching a wider audience at less cost than traditional advertising, jewellers can adjust their collections according to consumer opinions or market them through influencers, which is especially important for selling to self-purchasers.
In terms of design directions, if we can translate jewels from the recent fashion catwalks to Main Street sidewalks, 2020 should see more designer hoops, asymmetrical earrings, chain links, Y-necklaces and art-inspired pieces in the designer sector. For the bread-andbutter segment, small diamond or coloured gemstone-studded pendants and earrings, stacking rings and bracelets, along with the layered look, should prevail. In the bridal world, halo settings seem to be less popular while traditional solitaires and streamlined designs are gaining market share. The landscape is also shifting towards customization as consumers look for jewels not only as accessories, but as a part of their identity.
So, as the new decade opens, and the jewellery industry makes strides in overcoming its challenges, we can look forward to a positive 2020.
UP FRONT WITH RETAILERS
The first part of this article is a general overview of the US market, but to get closer to the source, we interviewed retailers from different sections of the country to get a clearer idea of what is selling where and at what price points.
'NECESSARY TO ADVERTISE MORE AND FIND CREATIVE WAYS TO REACH THE CUSTOMER'
An author, certified appraiser and talented award-winning designer in her own right, Susan Eisen is the owner of Susan Eisen Jewelry in El Paso and Austin, Texas. Her stores carry a broad range of branded, non-branded and store-branded jewellery as well as watches.
Her outlook for diamond jewellery in general and bridal in particular? 'Optimistic, even though the market is somewhat difficult, which means it's necessary to advertise more and find creative ways to reach the customer.' She says that 'white diamonds are the preferred choice for bridal,' and there is little demand for coloured diamond or coloured gemstone centres in engagement rings. Susan states that there are 'no requests for lab-grown diamonds,' which she doesn't carry. In terms of colour, quality, and cut, her answer is 'I and SI and up, generally ideal cut.' She only uses ideal cut for melee. 'People also want large stones, so it is important to source from different vendors to get the best pricing for high quality diamonds,' she adds.
Favoured categories or price points? For engagement rings, the bestsellers are in the low and highend segments. 'The sweet spots are $1,000 to $2,500 at the lower end, while for premium customers, prices range from $25,000 to $50,000. The mid-range is difficult.' Her customer base is central to southern Texas as well as customers from Mexico who are looking for higher quality.
The types of jewellery that sell best? 'Diamond pieces are the bestsellers, in all categories, but I do sell colour, mostly the Big Three as well as a variety of other coloured gemstones,' she explains. 'Aside from bridal, most sales are occasiondriven – birthdays, anniversaries, and other special events. Custom work is a large part of my business, both original design and inherited pieces that clients bring to be redesigned.' Many of her clients want casual pieces that can be worn with any outfit, although 'selfpurchasers are not a large part of my business.' She also enjoys good online sales (susaneisen.com).
'IT IS IMPORTANT TO BE UNIQUE, TO CARRY ITEMS NO ONE ELSE DOES'
Drawing on her expertise in pearls and experience with jewellery while living overseas, Susan Fotos created Higashi Pearls and Fine Jewelry, offering a broad selection of jewels and eyewear, located near Harrisburg, Pennsylvania. She recently sold the business, but even in retirement, she is active in helping companies succeed in the US market. 'There is so much that new companies don't realize about how to make jewels wearable,' she says, 'for example, that it is important to have the right type of backing for earrings, clasps that are easy to open, etc.' So, after decades of advising her vendors, she decided to use her retirement years helping newcomers to the market. She shares her insight into the jewellery market below.
Her outlook for diamond jewellery? 'The market has been ok, but somewhat difficult, requiring us to think outside the box,' she says, 'It is important to be unique, to carry items no one else does, and that is what we are known for.' Part of being unique is travelling the world, looking for things the other retailers in town don't have, from Paris to Bangkok, from Hong Kong to Sao Paulo, seeking out interesting designers. 'It's more work, but it pays off,' she muses. As for diamonds, 'they continue to be a strong category since they go with everything, and small pieces of diamond jewellery are easy for everyone to wear. Diamond-set rings and earrings are easy to sell and range from simple to dressy. These are big self-purchasing items, and selfpurchasers are a big part of my business.'
What about LGDs? 'My customers have not asked for lab-grown. I am a bit uncertain about them, although I am open to the idea.' Favoured categories or price points? 'For selfpurchasers, $2,500 and under are good sellers. Fashion pendants or small stackable diamond rings at around $900 sell really well. Millennials love them.' The sweet spot, in general, is between $1,500 and $2,500. Above $3,500, it is a different customer, and fashion pieces above $10,000, she notes, are a hard sell in her area. In terms of designs, she feels that 'cocktail rings are passé.'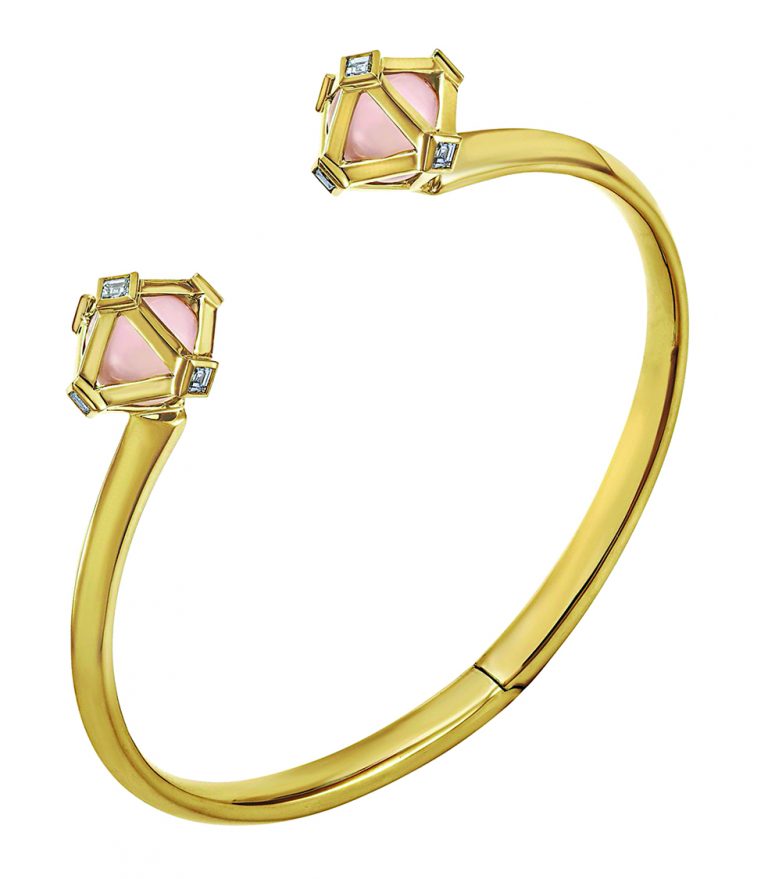 What about coloured gemstones? Most of her clients buy diamonds for themselves, 'but when it comes to coloured gem pieces, they are usually gifts.' While she sells sapphires and rubies, most requests are for other gems, among them aquamarine, indicolite and other tourmalines. 'My clients consider emeralds to be old people's jewels,' she smiles. Because of the high price of gold, she notes that a number of formerly 18K gold-only brands are now doing vermeil. 'They use the same beautiful coloured gems as before, but in gold-plated silver, which brings the price down as much as 70 to 90 per cent.' Especially for her self-purchasers, a coloured gem ring at $700 is a good seller, but these same customers will think twice about spending $5,000 for the same stone set in 18K gold.
And bridal? 'For engagement rings, $6,000 seems to be the sweet spot for bridal, although we offer a range.' In terms of colour, white diamonds are preferred, but Susan gets requests for black diamonds as well as a small demand for blue sapphires. 'The rules on bridal seem to have disappeared.' Other categories? 'Most people want casual jewellery, something they can wear for nearly all occasions. This is the best category to be in and what self-purchasers mostly want.' These include small pendants, stackable rings and bangles, simple earrings, including hoops. While millennials love this category, ageing boomers also want casual, easy-to-wear pieces. As a boomer herself, she can relate to this demographic. 'For example, boomers might want a necklace that is 18–20 inches for increased necklines vs 16 inches, or they might want a clasp on a casual necklace that is easier to open, or they might want a ring that is expandable. 'It is important that jewellers know their customers and their needs (susan@scenarioimports.com).'
'WE HOLD JEWELLERY PARTIES FOR OUR SELF-PURCHASERS
Christensen & Rafferty Fine Jewelry is a rare success story – two long-time friends operating a successful partnership in a fine jewelry establishment in San Mateo, California. We caught up with one of the partners, Colleen Rafferty, to get her take on retailing jewellery in Northern California.
Her outlook for the diamond jewellery market in 2020? Optimistic. 'While we certainly sell a lot of diamond pieces, our clientele tends to gravitate more towards coloured gemstones, but not in a traditional sense. Many of our vendors offer original, one-offs in interesting colour combinations,' she explains, adding that 'tourmaline, spessartite garnet, aquamarine and spinel are popular, while pink and blue sapphires are good sellers in threestone rings. We also sell full circle, simple pendants in diamonds or gemstones, layered jewels, and a lot of casual pieces.'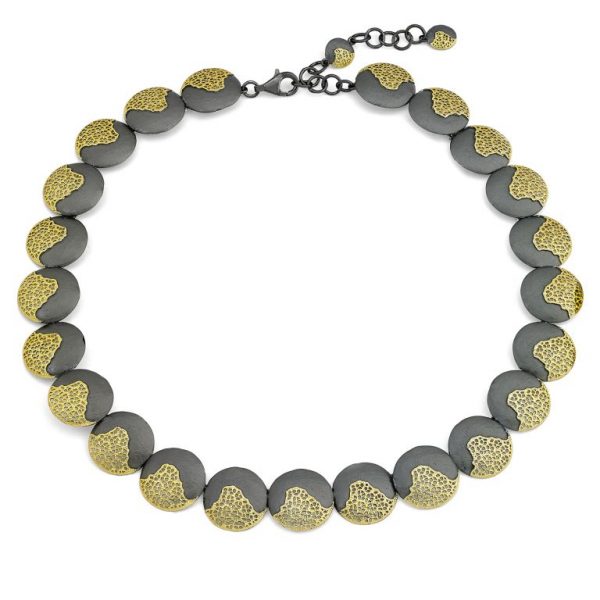 Most popular price points and categories? 'We have a cross-section of clients. The self-purchasers will easily buy the $350 to $1,100 range, with an average of $500. Among good sellers are designer sterling silver designs set with white sapphires.' For 18K gold enamel and diamond bracelets, prices start at around $3,200. The $1,800 to $3,500 price range attracts a slightly older selfpurchaser. 'During holiday periods, larger diamond studs, bought generally as gifts, range from $5,000 to $10,000, while diamond-set hoops sell for $13,000 to $30,000. Our clientele includes a fair number of affluent executive women who will drop $49,000 on larger coloured gemstone and diamonds studs, for example a "Me to Me with Love" purchase,' she smiles.
How is the bridal segment? 'We are selling more non-traditional engagement rings to a younger clientele that is being recommended to us by their parents and grandparents.' The sweet spot for engagement rings seems to be around $10,000, although some rings sell for $30,000. In terms of colour, Colleen says white diamonds are the norm, although they have been asked for grey and even some coloured diamonds such as cognac, and sometimes unusual shapes. There is not, however, much demand for coloured gemstone centres in bridal. 'Most important for our clients is quality. If it is not up to par, the sale won't happen,' she adds. Colleen and her partner Diane Christensen are always searching for well-made products that can work for their clients. 'We look for unusual ways to help our customers as well, thinking outside the jewellery box, so to speak. One way is to hold jewellery parties for our selfpurchasers. A group of girlfriends will get together and all contribute to a piece that the birthday girl wants.' She adds that for this type of occasion, sales are in the $500 to $1,200 range. 'For our gentlemen clients, we host a men's shopping night, which includes some of the best martinis in town and where we encourage the men to plan ahead for upcoming anniversaries, birthdays or holidays. We remind them that while the jewelry is virtually free, the martinis start at about $5,000! (crfinejewelry.com)'
'THE TREND IS DEFINITELY CASUAL JEWELLERY THAT WORKS WITH A CASUAL LIFESTYLE'
To say that Tiny Jewel Box, in the heart of Washington DC, has had a rich history would be a gross understatement. The iconic multi-generational store began in 1930 and soon attracted an array of clients that included presidents from Franklin Roosevelt to Barack Obama, a bevy of first ladies, ambassadors, members of Congress, actors and many foreign dignitaries. The store is now under the leadership of the third generation, and Matthew Rosenheim shares his insight into the fine jewellery world.
His outlook for diamond jewellery sales in 2020? 'We are bullish, based on a solid 2019, a solid Christmas, and a lot of activity in January,' says Matthew, adding that the market has 'good momentum, and fears of a recession have subsided. Bridal is a strong category, and although people are marrying at later ages, there is still plenty of business.' He adds that while 'fashion jewellery was a bit soft in 2019, it had an excellent comeback during the holidays and has started the year strong.' In addition to fine jewellery, Tiny Jewel Box carries a selection of high-end Swiss watches. 'Our watch business is extremely strong and we are seeing significant demand for Rolex and Patek Philippe.'
ends of the price spectrum. While the lower and the high-end segments are doing well, the midrange is suffering. For three of the four, self-purchasers are a major component of their store's clientele. And the trend towards casual purchases is strong at all four stores, as their clients want jewels they can wear for nearly any occasion.