Katerina Perez and Tracey Ellison, two of the top global jewellery influencers shared secret mantras that brands could adopt to expand their reach in various markets. Our special correspondent Aliya Ladhabhoy reports.
Influencer marketing is becoming the fastest-growing marketing channel for brands, beating organic search, paid search, email marketing and video ads on social media. More and more brands across the world are turning to influencer marketing to expand their brand and generate business leads.
According to Influencer Marketing Hub, the market grew from $1.7 billion in 2016 to $9.7 billion in 2020 and soared to $13.8 billion in 2021. This year, the market is projected to expand to a whopping $16.4 billion industry.
Collaborating with influencers through brand mentions, giveaways, product reviews, jointly designed collections are just some of the many creative ways to get your brand to be noticed by the wide following that influencers enjoy that sometimes run into millions.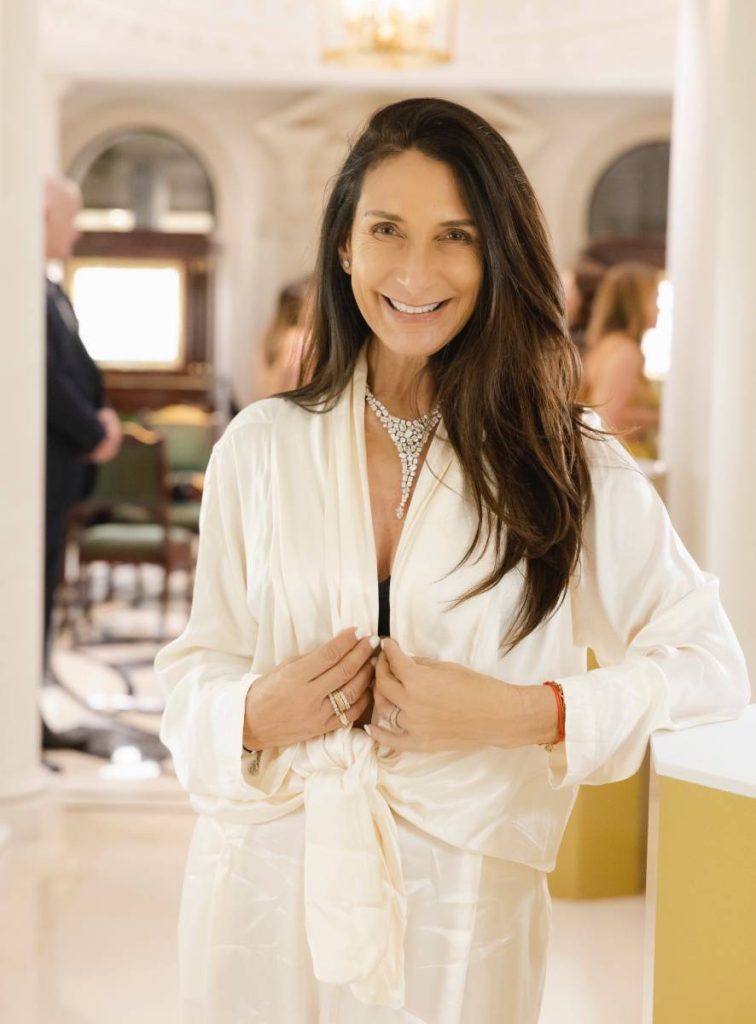 If you are thinking of tapping into new markets abroad, particularly the USA and Europe, jewellery influencers who have a strong impact in that region can help you. "The most important thing an influencer can do is create brand awareness. Many jewellery lovers are simply unaware of the diversity of brands available to them! Influencers help consumers learn about jewellers and their unique creations. It doesn't always result in an immediate sale. Brands need to be aware of that. But by providing the exposure, consumers know who and where to go to the next time they want to buy jewellery," notes Tracey Ellison, a USA-based high-end jewellery influencer with 1 million followers on Instagram through her handle @thediamondsgirl. She previously consulted to Fortune 100 companies on winning customer service strategies.
"The biggest difference between influencers in the jewellery industry and other industries is that there are only a handful of us in the jewellery space. In order to be a Key Opinion Leader (KOL) in the jewellery space, one has to have a thorough knowledge of the subjects in order to curate a cohesive account. The choice is very limited for brands to work with, however all respected bloggers offer quality content," says Katerina Perez, a well-known jewellery influencer and consultant. Her retail management experience at top jewellery brands like Tiffany & Co., Chaumet, Asprey and Boghossian along with her passion have made her an authority in the field. Perez is the first jewellery influencer to win an award from the World Influencers and Bloggers Association (WIBA) in 2021 for her work.
So how does one go about the whole process?
Identify influencers that fit your brand's personality
"Consumers trust the influencer whom they follow to make authentic recommendations, especially when it comes to jewellery. It's not a commodity, it's usually a significant purchase, and buyers want to know that the recommendation has been motivated by a genuine love for the item, and not simply a big pay cheque," shares Ellison.
If consumers feel confident about an influencer's recommendation, they are more likely to make a purchase. According to the Digital Marketing Institute, 49% of consumers depend on influencer recommendations with 40% of them having purchased something after seeing it on Twitter, YouTube or Instagram.
"I had a follower message me to say that he had just purchased a Van Cleef & Arpels zipper necklace for his wife. He never knew such a thing existed, until I posted one on my page! He didn't buy the one I posted, but he walked into a Van Cleef boutique, showed them my post, and said "I want one of these!" shares Ellison ecstatically.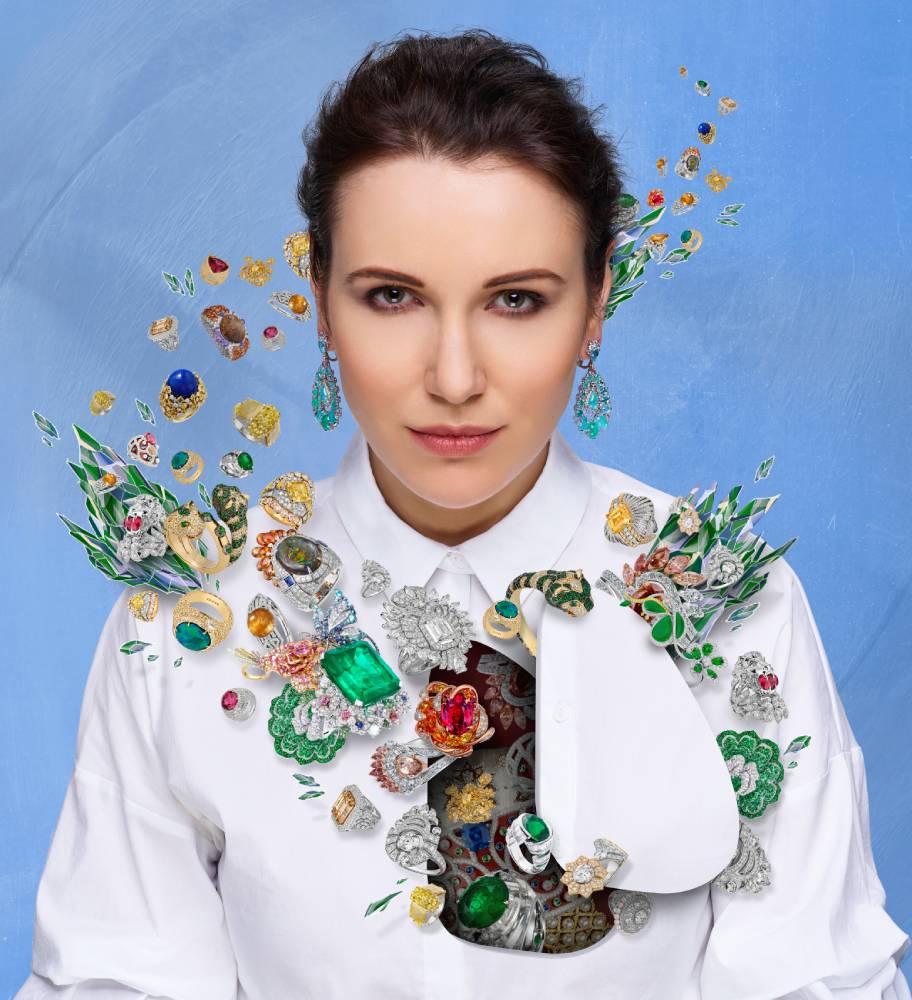 An Instagram post of Perez, too, resulted in the sale of a 1,50,000 Euros-worth necklace. "Usually purchases that happen through my Instagram go up to 30,000. I always tell brands that working with influencers in a fine jewellery industry is a marketing and advertising activity rather than a selling one. When you advertise with an influencer, you open yourself up to a new audience of jewellery aficionados who, after seeing the post, will start following you, getting to know you better and when they have confidence in you, they will buy. This purchase can happen a week, a month, or even a year later… or never. It also depends on how responsive and engaging the brand is and how appealing their account looks," shares Perez.
Choose an influencer that mirrors your quality and values as a brand. Tracey Ellison leans towards high-end jewellery and never posts about lab-grown diamonds. If you want to market everyday pieces, then choose an influencer who enjoys those pieces and likes posting about.
Asking around fellow jewellers about their experience with bloggers can also help, suggests Perez.
Celebrities & mega influencers are not always the best bet
Celebrities still command eyeballs for the older generation, while millennials and Gen Z follow influencers whom they can relate to. They want authentic voices who are not endorsing products just for the money.
Nielsen Scarborough, a USA-based market research company, found that only 19% of Americans make product purchases based on celebrity endorsements. More often, consumers want to hear from relatable voices, with 42% of Americans seeking the advice of others for purchase decisions.
Social media experts recommend a mix of working with mega influencers (above 1 million followers), macro-influencers (500,000 to 1 million followers), micro-influencers (10,000 to 100,000 followers) and nano-influencers (1,000 to 10,000 followers). At the same time, it is important to work with digital content creators who have a stronghold in the region you want to expand in.
"You can no longer assess how good an influencer is based on metrics only – the number of followers is not always reflective of the blog quality. These days you have to pay most attention to the KOL's connection with the audience – how many comments they get and how responsive they are to comments; do they actually provide quality information and educate their audience; or share pretty pictures with basic comments? Take a look at the quality and variety of blogger's content, their dedication to regular posting in both feed and stories before deciding on an influencer," Perez suggests.
Pick a mix of social media platforms and collaboration techniques
Instagram is the most preferred channel for influencer marketing campaigns despite it having less monthly active users (1.3 billion) than Facebook (2.89 billion), states Influencer Marketing Hub. Interestingly, TikTok outperforms Instagram on engagement, a medium that is yet to be explored by jewellery influencers. Perez predicts that jewellery influencers will soon hop on to the TikTok bandwagon.
When it comes to what kind of collaborations to pick, Perez notes, "It depends on the blogger and the type of jewellery being featured. In the high-end world, a collaboration with a special private offline event might be the most effective. For the lower-end jewellery give-away and discounts will work well. There isn't one scenario that fits all."
As for the content, Ellison recommends giving the influencer freedom to post whichever jewellery piece that catches their eye rather than being giving instructions by the brand. After all it is the influencer's opinion that consumers want.
One influencer or many?
Ellison feels that being selective with the number of influencers you work with is important. "There is a fine line between quality marketing and over exposure especially when dealing with high jewellery and rare gemstones. I wouldn't recommend being posted on every influencer's page. Be selective and retain an air of exclusivity," Ellison states.
Ellison partners with Bebe Bakhshi (@champagnegem) so brands that work with her automatically get exposure with two influencers.
On the other hand, Perez opines, "It's best to work with a number of influencers with different audiences in terms of quantity and type and then compare the results. The key thing is not to work with everyone at once."
Working with influencers helps you connect with your target audience. Influencers, in general, work their way to building a connect with the audience and you can take advantage of it to boost your business in 2023.