Fashion designer Gaurav Gupta has joined the illustrious list of Indian designers who have left their mark on the red-carpet wardrobes of the world's most influential celebrities. In the last decade, celebrities such as Beyoncé, Cardi-B, Megan Thee Stallion, Zendaya, Rihanna, Katy Perry, Gigi Hadid, and Jennifer Lopez have all donned western silhouettes, expertly crafted by a string of Indian fashion designers.
While global tastemakers are inundated, with collaboration offers by celebrated designers from around the world, how did these Indian designers manage to make the cut? Can aspirational Indian jewellery brands replicate the success of India's fashion houses and be sported by global tastemakers, too?
Shilpa Dhamija recently caught up with HEMA BOSE, the UK-based Founder of Maison Bose Communications. Bose is a VIP placement consultant and brand elevation strategist who catalysed Gaurav Gupta's collaboration with A-list celebrities Beyoncé, Cardi-B, Megan Thee Stallion and Fan Bingbing, breaks down the modus operandi to achieve global recognition for Indian jewellery brands. Here are the edited excerpts…
Gaurav Gupta (GG) recently created a bunch of bespoke ensembles for Beyoncé, which the singer sported in her iconic renaissance tour. How did you catalyse the collaboration between Gaurav Gupta and Beyoncé?
Beyoncé had always been at the top of our wish list. This collaboration was made possible with the invaluable support of Beyoncé's stylist, Shiona Turini, who shared our vision for this remarkable moment. The process of bringing this collaboration to life required months of unwavering patience, sheer perseverance, and a dedication that knew no bounds. It was a true labour of love that involved countless hours and meticulous attention to detail.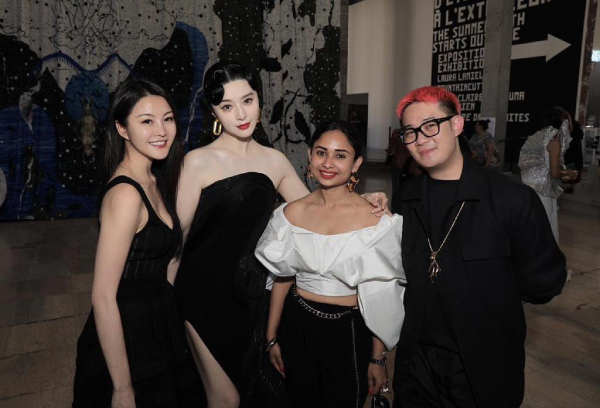 When did you first discover GG's designs and what were your first impressions of his work?
What strikes me most about Gaurav Gupta's designs is his remarkable ability to seamlessly integrate architectural and sculptural elements into his garments. His creative vision delves deep, imbuing his pieces with both profound meaning and a modern sensibility. Particularly noteworthy is his reimagining of traditional attire like the "Sari," where he skilfully marries tradition with innovation, resulting in beautiful and thought-provoking fashion.
India is home to some of the finest artisans in the fashion and jewellery world. But very few get deserving exposure, despite their ability to create world-class silhouettes and designs. What can Indian jewellery makers take from your experience in working with global influencers?
It's all about finding the right place and the right people. Collaborating with celebrities whose style and values align with the designer's creations, allows them to 'authentically' showcase the jewellery's beauty.
The secret is to start without grand expectations. Building global recognition takes time and persistence. Seek guidance from those who've walked the path before, someone who can mentor you through the labyrinth of international markets. They can help you understand the nuances of different cultures and open doors to influencers who matter.
Networking is another key ingredient. Building relationships is like building bridges to new horizons.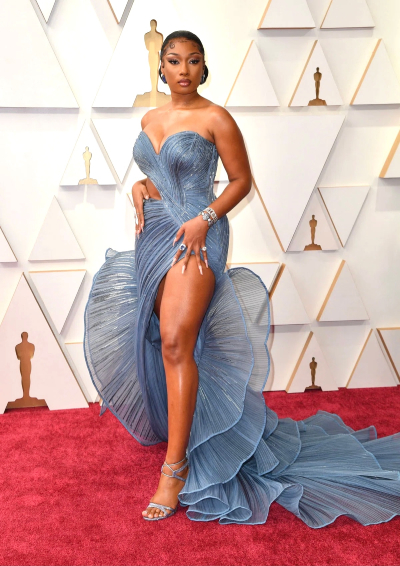 How should Indian jewellery brands present their collaboration ideas to world-class celebrities and their stylists?
People love stories, and a captivating narrative can captivate hearts worldwide. Dive deep into market research, pinpointing one's niche, and knowing where to fit in. Craft a compelling story about the jewellery collection; Share its journey, craftsmanship and cultural significance.
Always be ready to adapt and innovate. Trends change but tastes evolve. Staying innovative keeps jewellery fresh and appealing to a global audience is important. It is an adventure, a journey of discovery, and remembering that every step, no matter how small, brings one closer to the global recognition that our talented jewellery makers deserve.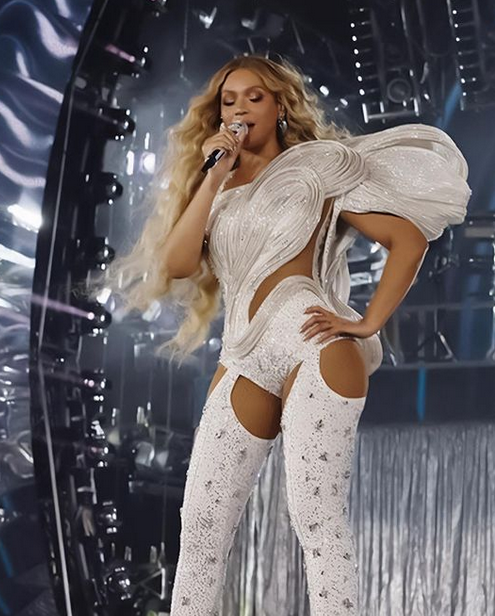 What is the best way for Indian jewellery brands to reach-out to stylists of renowned international celebrities?
The best approach for an Indian jewellery brand to connect with stylists of renowned international celebrities is to leverage their rich design heritage and the tradition of jewellery in India, with a deep understanding of their own collection, each piece, and its unique story.
Building relationships with stylists and managers is equally crucial, as these connections can open doors to collaborations and endorsements.
For global A-list celebrities, too, there is a remarkable opportunity to tap into the expertise of India's jewellery and gem artisans to create bespoke commissions that reflect their unique style and story. By working closely with Indian artisans, celebrities can infuse their jewellery with elements inspired by India's rich heritage, whether it's intricate filigree work, vibrant gemstones, or motifs that carry deep cultural significance. This fusion of celebrity style and artisanal craftsmanship can result in one-of-a-kind pieces that become iconic and tell a personal story.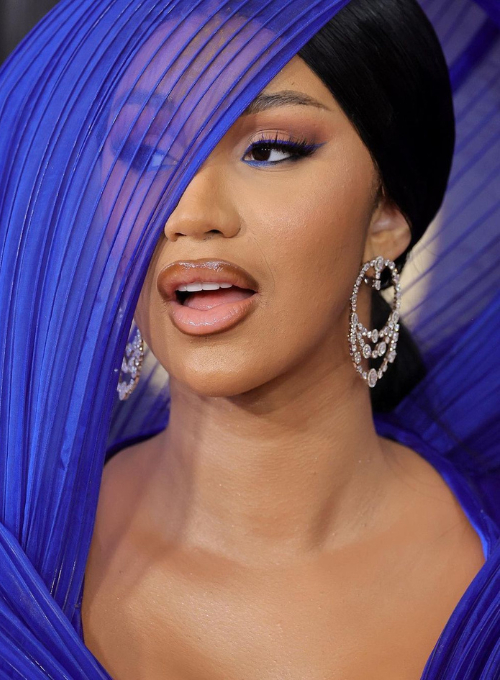 Which global celebrities do you reckon have got the best game with accessories and jewellery?
Elizabeth Taylor's legendary collection of over 2,000 pieces of diamond jewellery is an iconic example of the passion she had . Beyoncé, on the other hand, is not only a wearer but also a designer of remarkable pieces, including her famous self-designed diamond-studded wedge heels created in collaboration with celebrity jeweller Lorraine Schwartz.
It's also worth recognising that men are making their mark in the world of jewellery. Stars like Cristiano Ronaldo, Timothee Chalamet, and Drake are among those who have embraced the beauty of diamonds and accessories, adding their own unique flair to the world of celebrity fashion.
Out of the many verticals in the fashion industry, why did you choose communications and branding?
I studied at the London College of Fashion and Central Saint Martins, where I had the privilege to collaborate with renowned fashion luminaries like Alexander McQueen and Julien MacDonald.
While I've always been drawn to design and spent my time sketching, my path took an unexpected turn after completing my Master's degree in international business at Cambridge. I found myself on the other side of fashion and despite the challenges and patience it demanded, witnessing the magic on the red carpet and stage was incredibly rewarding. It was then that I realised my passion lay in building and nurturing the international growth of designers, leading to the creation of Maison Bose Communications.
Styling celebrities for various events on international stages is crucial because it allows these designers to receive the recognition and appreciation they truly deserve. It not only elevates the designer's brand but also contributes to the industry's continuous evolution and innovation, creating a win-win scenario for both the creators and the fashion world as a whole.