In an exclusive interview with Solitaire International, DEV SHETTY, President and CEO, FURA Gems, lays out his vision for not only the company, but the entire colour gemstone industry as well.
The future of the coloured gemstone industry seems bright and India has a big role to play in it, according to Dev Shetty, President and Chief Executive Officer, FURA Gems. The company recently acquired two sapphire mines in Australia and believes that it could generate high profits for the trade.
Shetty believes that in the past, the gemstone industry failed to capitalise on the positive consumer sentiment for coloured gemstones due to a mismatch between supply and demand. To fill the gap, FURA is ramping up supplies of Colombian emeralds, Mozambican rubies and Australian sapphires in 2022. The company is also building a cohesive industry growth plan through the FURA Marketing Council for the coloured gemstone industry to increase its overall market share.
Over to Dev Shetty:
FURA Gems went on an acquisition spree in 2020. Were those decisions pre-planned, or were they possibly influenced by favourable buying conditions (read, distress sales) created by the pandemic?
In 2020, we acquired the Capricorn Sapphires and Great Northern Mining, thus making up an ambitious land bank of 21 sq km in Central Queensland, Australia.
As a mining company our larger goal is to leverage the full potential of the colour gemstone category. We gauge favourable buying conditions not in terms of cost of acquisition but solely in terms of the long-term opportunity it poses for the trade and end consumers.
Initial research proved that Australian sapphires ticked all the boxes for us with its rich reserves promising long mine-life, provenance and ethical source.
The biggest advantage was a diverse colour spread, wherein Australian mines gave us an opportunity to not only produce blue sapphires but also other colours such as green, yellow and parti (multi-coloured) sapphires.
We see a great future for the wondrous Australian sapphires as it offers higher profitability to the trade and product newness and surprise to consumers.
What is FURA's annual emerald, ruby, sapphire output? How much do you expect it to grow this year?
In the past the colour gemstone industry has lost a lot of opportunity due to supply and demand mismatch. The supply of colour gemstones has decreased in the past two decades.
The upshot is that the steady rise in the consumer's positive sentiment towards colour gemstones has failed to translate into substantial business for the trade. Steady supply and a variety of sizes remains FURA's biggest promise to the industry.
In 2021, FURA would be producing 300,000 carats of Colombian emeralds, 6 million carats of Mozambican rubies, and 5.5 million carats of Australian sapphires. From 2022, FURA plans to produce 500,000 carats of Colombian emeralds, 8 million carats of Mozambican rubies and, 10 million carats of Australian sapphires.
From 2022, FURA plans to produce 500,000 carats of Colombian emeralds, 8 million carats of Mozambican rubies and, 10 million carats of Australian sapphires.
What percentage of FURA's production is acquired by India-based companies? Does FURA conduct auctions in India or have plans to, in future?
The Indian jewellery sector is large both in terms of retail and wholesale perspectives. A lot of our emerald customers hail from Jaipur. We are also getting a number of enquiries from Indian manufacturers for Mozambican rubies. We are confident that soon, Indian brands will reach out for Australian sapphire rough as well. Driven by the positive sentiment of the Indian manufacturing community, FURA Gems is exploring the opportunity to hold its auctions in India.
Would FURA transition completely to digital sales anytime soon? Any challenges in doing so?
Our auctions in association with Bonas Group are conducted online. The auction participants get to see the good physically but put in their bids online on a secured platform. This is going to continue alongside physical auctions.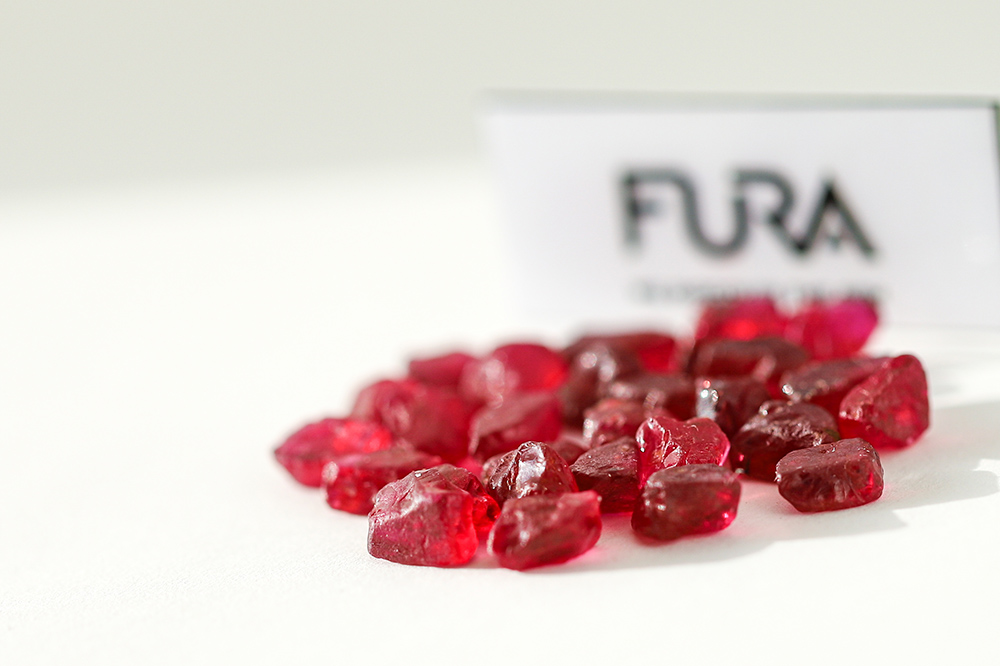 Could you share some insights on coloured gemstone consumer demand in key markets like the USA, China, India, Europe and the Middle East, etc. over the past 12 months and for the rest of 2021?
The MVEye Research (our marketing partner in the USA) conducted a large consumer and trade research in the USA in the last quarter of 2020. Over 1,000 fine jewellery consumers and 50 large retailers were surveyed. The research showed that 93% of consumers love colour gemstones. Of that, sapphire holds the biggest share of popularity, followed by rubies and emeralds.
Over 1,000 fine jewellery consumers and 50 large retailers were surveyed. The research showed that 93% of consumers love colour gemstones. Of that, sapphire holds the biggest share of popularity, followed by rubies and emeralds.
This statistic gains ground, considering colour gemstones comprise only 9% of the US jewellery market. The survey also noted that younger customers are growing fonder of colour splash, a feature aligning with the scale of business opportunity colour gemstones have now. A 1% increase in its US market share helps the colour stone industry to grow by a whopping $270 million.
On the other hand, Mozambique rubies are garnering attention throughout Europe and Asia with their lovely colours and fluorescence.
The rarity of Colombian emeralds is world-renowned, as the country supplies 50% of global emeralds produced by value terms. Also, there is a palpable demand for Australian sapphires among the Chinese and other Asian countries. Sapphires are also popular in Canada, Australia and Europe in engagement rings.
Colour gemstones are no longer rooted to historical artefacts and jewellery pieces, as we see Hollywood A-listers flaunt sapphires, rubies and emeralds on the red carpet. So, there is a strong demand for colour gemstones across key global markets.
What impact did the pandemic have on gemstone prices and supply? Which way do you see coloured gemstone prices (of emeralds, rubies, sapphires) moving in the next 2-3 years?
The impact of the pandemic has been global. We had reduced mining operations for a few months in 2020, but we returned to full-scale mining from the first quarter of 2021, while also ensuring that all health and safety guidelines of the local governments are strictly adhered to. We have recently initiated the process of vaccination of our entire workforce across the globe. Our efforts align with a favourable market condition where pricing remains strong due to better demand. We believe that the pricing will improve in the next 2-3 years.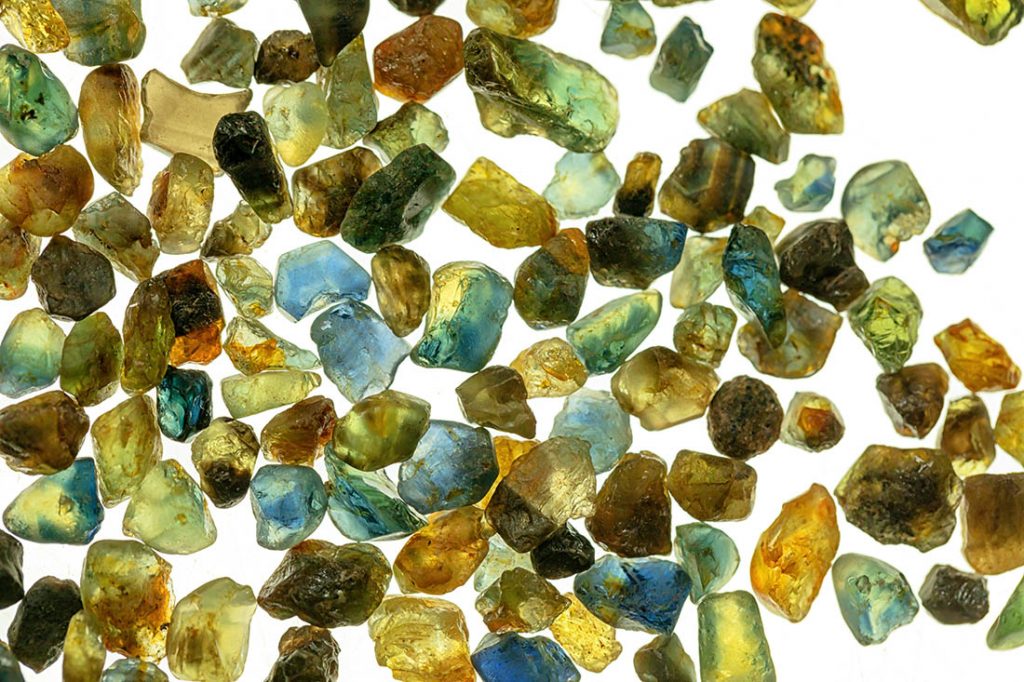 'Sustainability' has become a buzzword in recent years especially for mining companies. Tell us about the FURA's efforts in this area.
Sustainability is the way forward for futuristic mining, as an ethical miner needs to be constructive about the value extracted from the source and value returned to the community. While FURA strives to organise the market, stakeholders need to realise the importance of sustainable practices. We are instilling that from scratch with activities such as reforestation and tree-plantation activities for school children in Coscuez.
We are holding educational and entertaining activities for school children — from donating musical instruments in schools in Coscuez, Colombia, to boosting the technical infrastructure of organisations in Central Queensland, Australia, — we are mindful towards holistic development.
The FURA Academy launched recently in Coscuez aims to educate about 3,000 people from the two communities in over 50 courses. This programme is run in association with the SENA (the Colombian government institution for national education services), EPIROC, Army, University of Boyaca, etc.
We are also rebuilding excitement in sapphire mining in Australia by encouraging local lapidary units and miners to exhibit their prowess in the upcoming Gemfest 2021. Apart from financing a newspaper for the community in Central Queensland, we have started the 'Meals on Wheels' programme, in which we provide free meals to the needy for a year.
We are supporting local tourism, aiding recreational mining, assisting gemstone training and the popular Gemfest so that even artisanal miners profit from the category demand created through these processes. We have also started a vaccination drive for FURA's entire Mozambique workforce.
CSR activities are an indispensable part of FURA's ideology, and we believe that our ongoing efforts are ensuring sustainability across our regions of operations.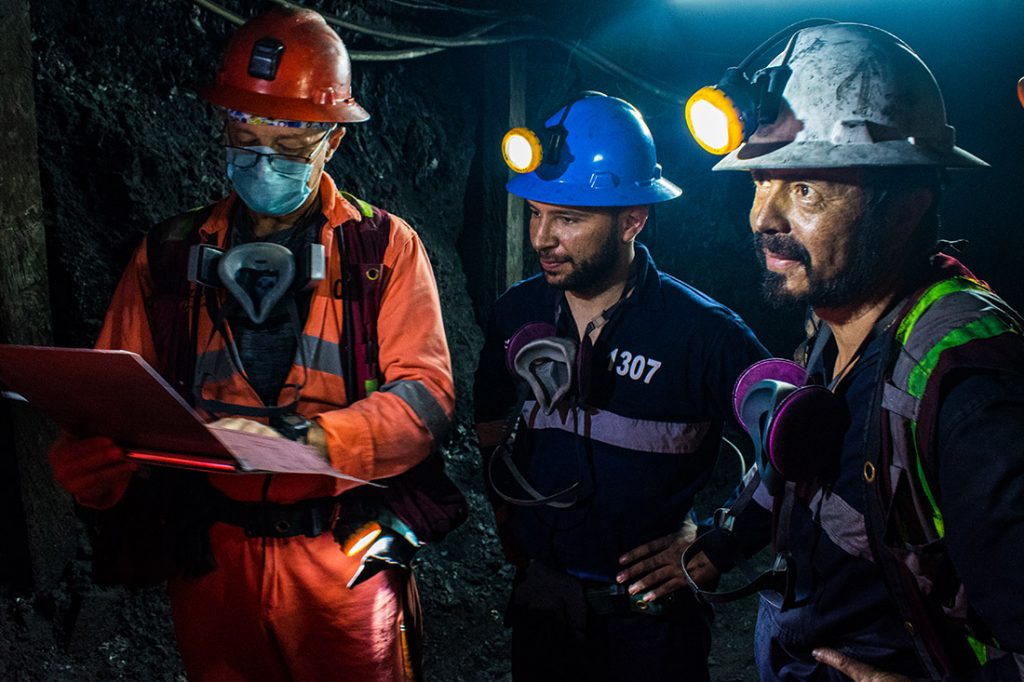 Unlike diamonds, the coloured gemstone industry lacks a unified voice and generic promotions. Your thoughts on the same…
It's true that there have been several players in this industry with no shared vision to build a solid foundation for the coloured gemstone category. It has caused a strange dichotomy in the colour gemstone business landscape today. On the one end there is growing demand from the end consumer, on the other are hesitant retailers and manufacturers uncertain of investing in colour gemstones.
At that end, FURA Gems is taking giant strides to build a cohesive colour stone industry growth plan to leverage the untapped opportunities. FURA recently unveiled the FURA Marketing Council (FMC), the first marketing council that brings all three categories under one trade umbrella with the sole objective to get the colour gemstone industry its share of voice in the gem and jewellery market.
The FMC is allocating resources at all levels of the trade, whilst arming every stakeholder with the desired support to successfully conduct downstream marketing right from 'rough to retail' to maximise the potential within the market. It is also giving only 10 manufacturers the chance to pioneer the future of the colour gemstone trade globally.
FURA Gems, the only mining company with active operations in three gemstone categories, and FMC, armed with a $2 million budget, can increase the share of organised trade in this market over the years.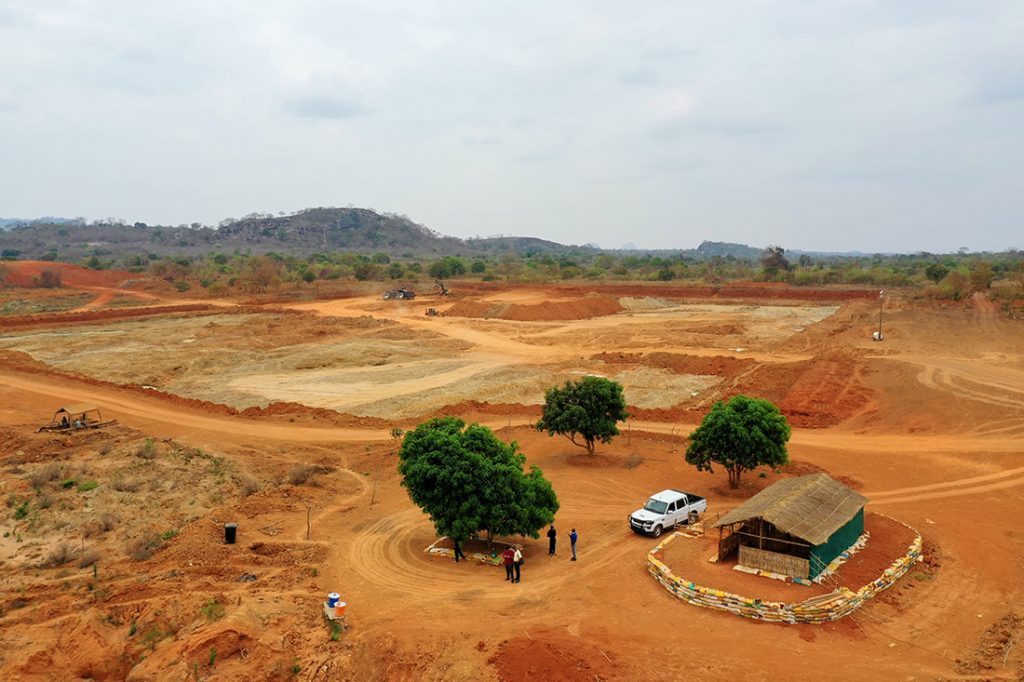 Anything else you would like to share.
It is an opportune time for stakeholders of the industry to explore collaboration possibilities. It builds the prospect for adding to their existing business in terms of greater profitability and increased top-line. FURA Gems is also planning to start a Retail Education Programme in Q4 of 2021. We invite each member of the global colour gemstones value chain to visit FURA at JCK 2021 (#15039), Las Vegas.