Allocates ₹200 Crore for upgrading infrastructure
Approves ₹70 Crore for a Mega Common Facility Centre (CFC) at SEEPZ
Shri Piyush Goyal, Minister of Commerce & Industry, Consumer Affairs & Food & Public Distribution and Textiles, Govt. of India, visited the SEEPZ in Mumbai today. Hon'ble Minister interacted with GJEPC and SEEPZ leadership along with Jewellery Exporters and approved ₹200 Crore for upgrading the SEEPZ infrastructure and ₹70 Crore for development of a Mega Common Facility Centre (CFC) at SEEPZ.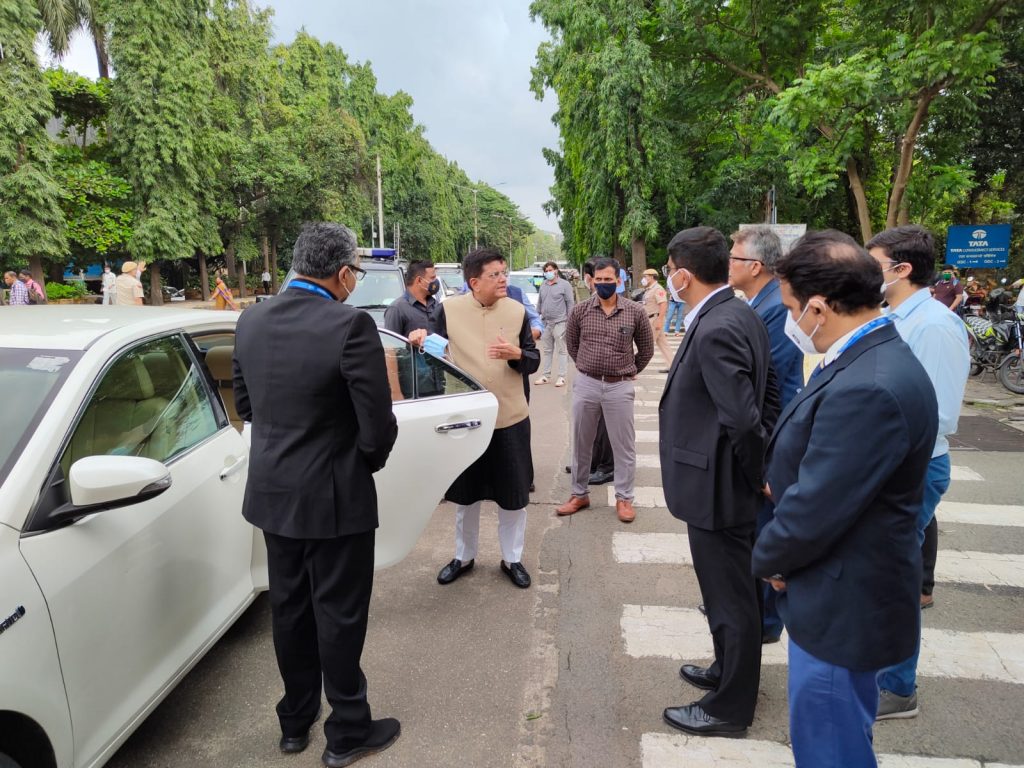 Shri Goyal is the country's first ever Commerce Minister to visit SEEPZ in Mumbai. During his visit, he expressed a desire to make SEEPZ an iconic landmark and a showcase for the Indian gems and jewellery industry. Shri Goyal commented, "Let's make the 110-acre SEZ in Mumbai the global standard for manufacturing jewellery and a powerhouse of economic activity. Let's aim for transformational change and not incremental change. Let's bring back the vibrancy into SEEPZ like the earlier years."
Shri Colin Shah, Chairman, GJEPC commented, "We are grateful to Shri Goyal for taking personal interest in the welfare of the gem and jewellery sector. It's an unprecedented gesture by our Hon'ble Commerce Minister to visit SEEPZ and sanction grants for upgrading infrastructure facilities and setting up the Mega CFC that will enhance the efficiency and growth of the gems and jewellery units within SEEPZ."
The training centre will provide skilled manpower for the industry, thereby supporting the GOI's "Skill India" initiative. The new facilities will also strengthen the domestic manufacturing capabilities in support of 'Make in India' and 'Atmanirbhar Bharat'.
The Mega CFC will improve access to high-end and advanced machinery and technology such as 3D Metal Printing, Fully automated Gold / Platinum casting machines, Laser engraving, Lab-grown Diamond Detection Technology, etc. The infrastructure support will help SEEPZ to meet the globally benchmarked standards. Thanking the Union Minister, Shri Shah, added, "The much-needed boost provided by Shri Goyal will propel the industry towards achieving the target of $43.75 billion in exports this year. It will also generate the momentum required to reach our goal of $69 billion in exports within the next few years."