Renowned diamond research & data analyst Edahn Golan, predicts the scenario in the three top global markets – US, China and India – that may unfold in the coming months.
The upcoming year is going to be particularly challenging. Yes, 2021 is going to be tough in any way measured, and it will require us as family members, friends, business people, diamantaires, and members of society to act in a way that tackles those challenges head on.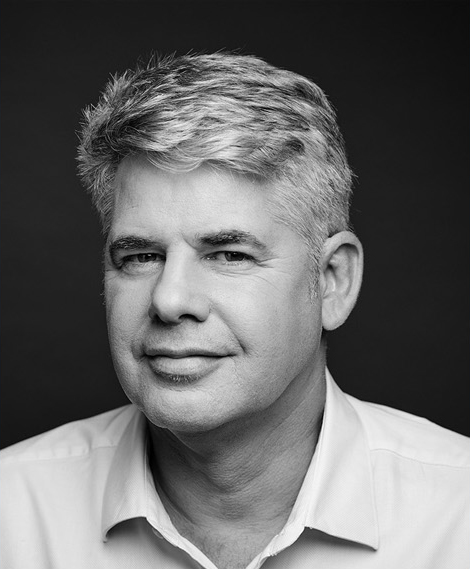 The challenge would come from a surprising angle: Being relaxed. After one of the most challenging years in recent memory economically, socially, and, of course, health-wise, we feel that that life is gradually returning to its familiar course.
However, in practice, we are confronting the daunting challenges of rebuilding, restoring, and fixing. Mostly fixing.
Set Emotions Aside and Consider the Facts
Not long after the Covid pandemic broke out, retail operations around the world closed and the diamond jewellery industry entered a very gloomy mood. The reason was understandable: Without retail, the entire industry has no shoulders to stand on. Without retail, loose polished diamonds remain in wholesalers' vaults. With no wholesale activity, manufacturers had no work for their skilled staff. Without manufacturing, miners had no one to sell rough diamonds to, and mining activities were brought to near standstill.
Economically, that is a disaster. Employee salaries still need to be paid, bank payments for loans and credit are still due, rent and other overhead expenses still need to be made. Without income or cash flow, this is a recipe for collapse. Many looked at that and imagined nothing but a bleak future.
The view of an outright disaster was considered permanent. If not thought so logically, at least emotionally. And yet, amid this, it should have been clear that matters will improve, as pointed out here. Historically, after a fall comes a rise and in the case of the diamond jewellery industry, the rise tends to be fast, and above average.
In the same way, we should be cautious with our outlook for the post pandemic period. True, vaccines were developed, tested, and made available, and we are slowly getting vaccinated, but the ruins, mostly the financial ones, still need to be addressed.
China on the Rise
Tiffany & Co.'s last press release before being swallowed into LVMH reported a 50% rise in sales in China during the November-December 2020 holiday season. In October, Richemont reported that China is currently its largest market, overtaking the US. Its sales soared 83% and Richemont's jewellery sales increased in China, while decreasing everywhere else.
A recent analysis by McKinsey & Company titled State of Fashion 2021 expects China recovering "strongly", predicting a 5-10% sales growth in 2021 compared with 2019.
This impressive increase is a result of a fast health recovery, while mitigating the financial burden of dealing with Covid-19 with a series of economic measures that resulted in a bounce back in activity.
Oh, the USA
While the Chinese front provides a rosy outlook, most of the rest of the world is in an altogether different position. Matters in the US are, in fact, incredibly challenging economically and otherwise. With a large population base that "does not believe in Covid" and refuses to accept essential measures that would slow down the spread, the US tops the global list of countries' infection rate per capita, as well as deaths from the virus.
The fantastic holiday results had a sharp rise in jewellery sales, robust demand for diamonds, and an overall rise in diamond prices during the fourth quarter of 2020. This will result in a rush to replenish their inventories in January – a cyclical trend.
But what will happen after January? Without a major holiday season, pent-up demand satisfied, and a rising death toll that may well reach half a million people, will consumers continue to buy diamond jewellery in a happy-go-lucky manner?
During Donald J. Trump's presidency, the Fed had printed and poured trillions of dollars into the US economy. Most of it headed to the stock market, which skyrocketed in response. The issue is that these funds should have supported the American economy's industry and services — the very basis of a country's economy.
Currently, the American stock market is not a reflection of the country's economy. If anything, most economists are warning of a massive bubble. If it bursts, what kind of consumer reaction do we expect?
I am not one to make a doomsday prediction, but it would be reasonable to consider the American market with caution.
India is a Mix Bag Challenge
India has recently started its vaccination programme. One of the worst impacted countries on a per capita basis, Covid led to factory closures and a loss in trained labour force.
After several shutdowns, curfews, and other social-distancing measures, the diamond and jewellery industries are experiencing a flow of activity. This, as retail demand in the US and especially China, has rebounded. Demand for rough diamonds reflects that.
This is expected to last deep into January when retailers replenish their inventories and pay for sold memo goods. But what will happen in February when US demand slows down? How would a prolonged economic recovery impact demand by American consumers?
Fortunately for India's diamond sector, it had a challenging 2019. Yes, luckily. It caused a decrease in reliance on bank financing, and a less leveraged industry is a healthier industry. That is one reason why the diamond sector did not see as many business closures as was feared at first.
Bringing it Together
An optimistic outlook for China, the country that is set to be the new global economic leader, is good news for all. The US is set to experience a prolonged recovery. Most analysts do not expect a full recovery until 2022. McKinsey Global Fashion outlook does not expect the fashion industry to return to 2019 levels before the third quarter of 2022.
The question to be asked is 'what can we do about it?' The answer, it would seem, is that the diamond industry will need to adapt. Deep changes are needed. There are excellent opportunities for the Indian industry as Western consumers want a better situation for suppliers in producing countries.
Demonstrating that employees are paid above average, enjoy social and health benefits, education and community outreach are all part of a contemporary world that demands improvement.
The financial wisdom that the industry exhibited in 2019 proves that the diamond industry does not have to be set in its conventional ways. It can, in fact, rise to the occasion. Let us all rise!
—
Edahn Golan is a veteran of the diamond industry, researching and writing about it since 2001. He specialises in a wide range of topics relating to this unique industry, including the way it operates, wholesale and retail polished diamond prices, the rough diamond sector of the diamond pipeline and investment in diamonds.
Edahn has written extensively about these subjects and many others, including the Kimberley Process (KP), financing issues, ethics and changes in the way the diamond industry has operated over the years.
Prior to founding Edahn Golan Diamond Research & Data, Edahn joined the IDEX Online Group to form the news and research department of its newly launched website.
Over the years, Edahn has advised leading diamond firms, industry bodies, investment companies and governmental agencies, writing research papers on topics ranging from provenance analysis of fancy color diamonds and the diamond's contribution to local economies to the viability of investment in diamonds.
Follow him on Twitter @edahn.