With sparkling dreams in their eyes and unlimited passion for creating new- age jewels, these Budding Designers at IIJS Signature this year, are bound to enamour you with their talent.
Anjali Baid, Aarna Jewels, Jaipur
I founded Aarna Jewels in 2017. The brand is well known for its quality and commitment. We create bespoke and exquisite designer jewellery studded with diamonds and colour gemstones.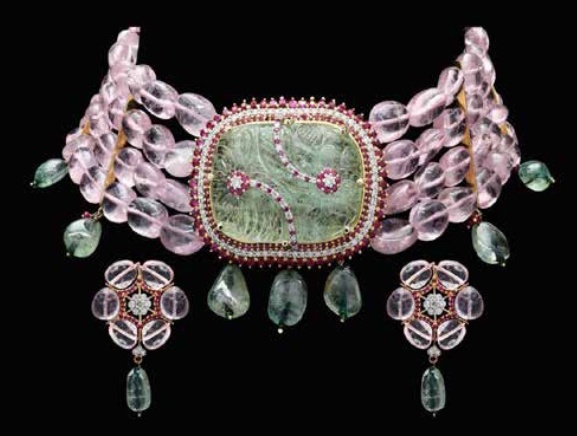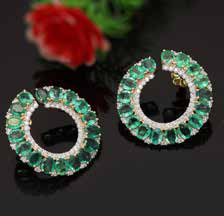 We are essentially a house of earrings. Our fine craftsmanship, use of unique coloured gemstones and different designs ensure that our pieces are award winning.
This year, we aim to showcase a variety of gemstone studded earrings inspired by the expressions of women.
We are always positive about GJEPC shows and expect to do extremely well. Exquisite jewellery pieces are a dream and Aarna Jewels makes that dream a reality.
Rashesh Shah, D'unique Jewels, Mumbai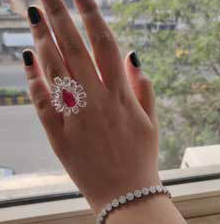 With a deep passion towards creating a big brand name in the world of diamond jewellery, we founded D'unique Jewels. We specialise in diamond necklaces, bangles, bracelets, rings, pendant sets and many more ornaments keeping the latest trends and consumer demands in mind.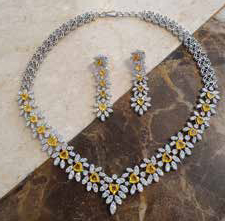 We will showcase our exclusive collections of Western as well as traditional fusion jewellery in all the above categories with the aim of fulfilling everyone's dream-come-true jewellery in their budget.
We want to become a trendsetter in this industry and take our business to a global scale. IIJS Signature will help us achieve our goal.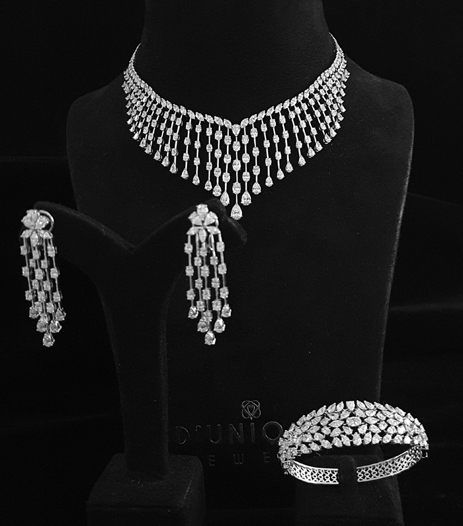 Harshita Gupta, Harshita Designs, Jaipur
Growing up in India, I witnessed a deep admiration for jewellery on every occasion be it a big wedding or a small celebration, Jewellery has always been a massive part of every Indian home. I was fascinated by the unique art of jewellery making, and that is when I realised where my true passion lies.
I started Harshita Designs with a vision to enrich women's lives by creating fashionable yet affordable jewellery accessible to every Indian home. Here, every stone is hand selected and moulded with unmatched expertise.
From torrents of diamonds to perfectly cut single gemstones, each piece tells a story which somehow connects itself to Jaipur, the pink city of Rajasthan.
At IIJS Signature 2023, we are showcasing our all-new gemstone diamond studded jewellery collection with a pinch of polkis for this wedding season. Each handmade piece is designed for women who appreciate simplicity but demand luxury – just as we do. All our designs are crafted to perfection, giving you the flexibility to carry it with any attire. I am delighted to exhibit at IIJS Signature, Mumbai and look forward to a great show with promising business opportunities.

Disha Pokharna, Aayra Jewels The Platinum Store, Mumbai
A legacy of platinum lasts forever, and since the inception of Aayra Jewels, my goal has always been to create and promote memorable platinum experiences for our customers.
We strive to make Aayra a household name that stands for trust and transparency. A name they can associate with purity, perfection, precision and platinum.
We launched Aayra Jewels in 2017 as a premium platinum jewellery brand with a vision to craft and deliver exclusive jewellery. With quality-driven honest products, Aayra provides a plethora of distinctive designs that pronounce luxury and style loud and clear.
For us, platinum is not just a material but our canvas and our source of creativity. We have a whole range of earrings, bracelets, chains, pendant sets, rings, kadas and even accessories for men such as cuff links in platinum.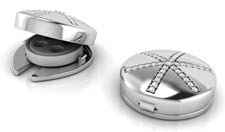 We are a PGI-authorised platinum jewellery manufacturer serving retailers pan India and abroad. All our products come with 95% purity assurance. The distinct mark of purity is stamped on every piece of jewellery manufactured by us.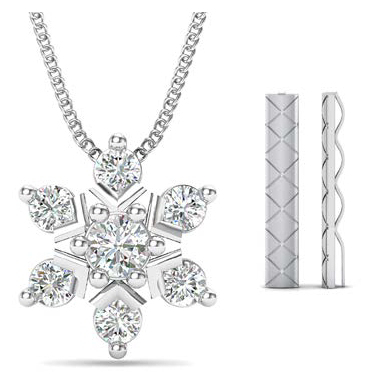 Jatin Jain, Etch by Jatin Samdariya, Bengaluru
I'm a budding jewellery designer who has been inspired by the world of gemstones and jewellery from a young age. I'm now dedicated to making a valuable impact on the industry. I am a certified jewellery professional and now aim to showcase my talent on a global platform.
Everyone loves a personal touch hence my brand Etch was created to leverage my passion and knowledge to provide customised products that are satisfactory and rewarding all at once. Etch aims to cater to men who wish to accessorise. We design and manufacture high quality and customised lifestyle products like cuff links, belts, tie pins, brooches, pendants, etc., for men.
At our stall at IIJS Signature, you will find products made with utmost precision. We will showcase a range of personalised monogrammed accessories, gemstone cameo products, designer bracelets and rings, enamelled brooches studded with diamonds and much more.

Raveeta Batra, Sai Regalia Jewellery, Pune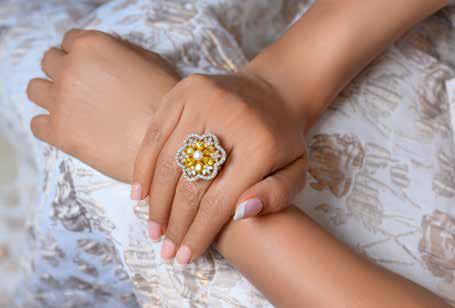 I have done my MBA in Finance but decided to pursue a career in jewellery because I am extremely passionate about it. I enrolled for diamond grading and sorting course when my baby was just one and a half years old.
I financed my own education in gems and jewellery and trusted the universe to help me fulfil my dreams and goals. Slowly, I started forming my own team to start a diamond jewellery business.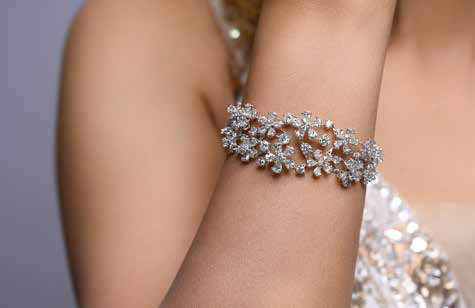 I founded Sai Regalia Jewellery in Pune to hone my love for diamonds. I combine diamonds with gemstones to create contemporary jewellery for the modern woman. I believe in making wearable statement pieces. We understand customer requirements and design as per their preferences as well.
I am excited to participate in IIJS Signature for the first time. I would like to thank GJEPC for giving me this opportunity to be part of such a prestigious trade show and for giving me the wings to fly.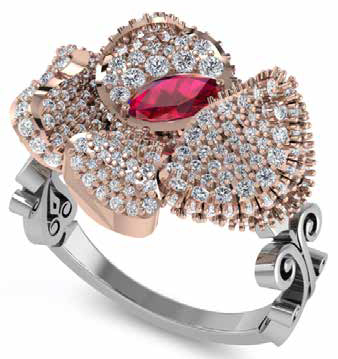 Prateeksha Maheshwari, Pjewels, Noida
I have been in the industry for 10 years and established Pjewels in 2017. We started with a niche 'Unique You'. In 2020, we began offering designing services. We have now entered the fine jewellery segment with our Regalia – The Emblems of Royalty collection. The most striking feature of this collection is the use of cameos which were worn by royal families in the 16th century. We have incorporated these emblems of the royal past into the modern designs. I am excited to showcase my latest jewellery collection at Signature IIJS 2023.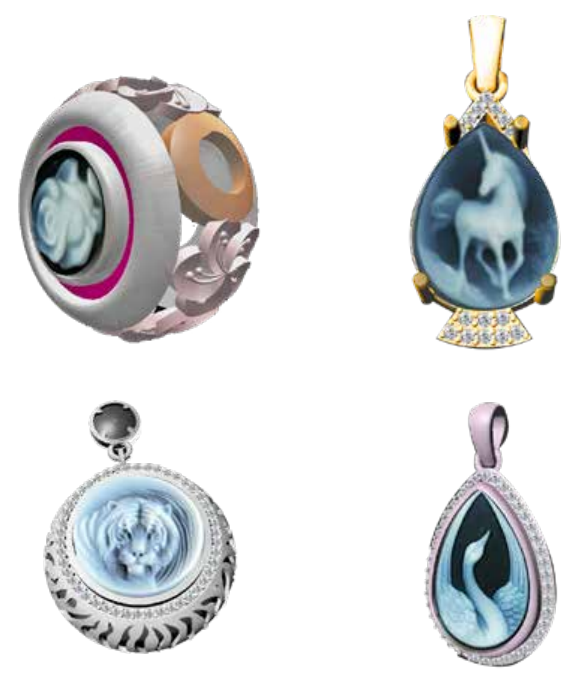 Reshma Singh, Nishkala Jewellery, Mumbai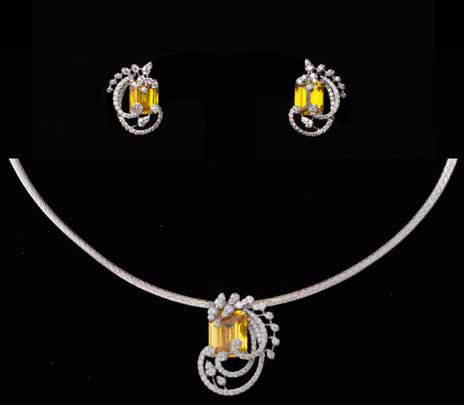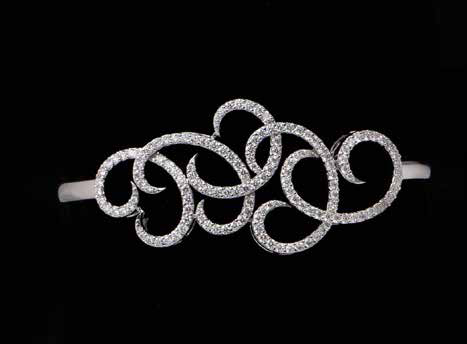 I launched my brand Nishkala Jewellery in 2020. I am a bespoke jewellery designer, manual designer, matrix and procreate renderer. My brand specialises in alluring jewellery designs crafted and moulded together with radiant superior quality natural diamonds, lab grown diamonds and precious and semiprecious gemstones set in gold and silver as per client's requirements. All the diamonds and lab grown diamond jewellery at Nishkala are GII certified.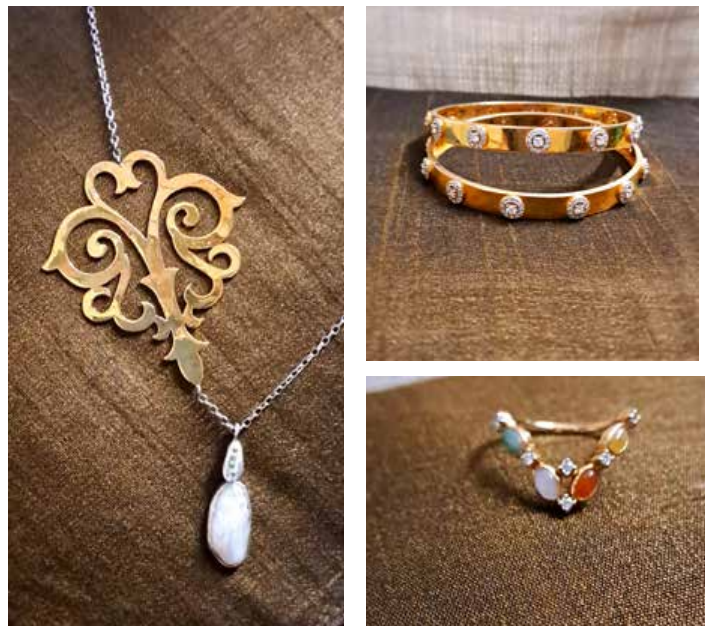 Nancy Dhariwal, Nancy Diamonds India, Indore 
I am a first-generation jeweller. I co-founded Nancy Diamonds India (NDI) along with Varun Jain, a GIA graduate gemmologist from NYC. We are a team of GIA professionals, who create magic with happy diamonds. We deal in certified natural diamonds in round and fancy shapes. We make customised designer diamond jewellery on order basis and export worldwide.
Nature is beautiful, it is wild, majestic, intricate, and full of inspiration. The enigmatic shapes and colours of the natural world have influenced me to become a graduate gemmologist and jewellery designer. Since childhood, I have adored Indian jewellery and found inspiration in the splendour of India's rich history. After I completed my diploma in diamonds, my dream to open my own diamond business came true in 2020. At IIJS Signature, we are showcasing our Floture collection. Each flower unfurls with extraordinary lightness and shines with brilliance. It is inspired by flowers of nature. It encompasses necklaces, earrings, bracelets and statement rings for every occasion. I hope IIJS Signature will help me to grow my business and help me build my name in the industry.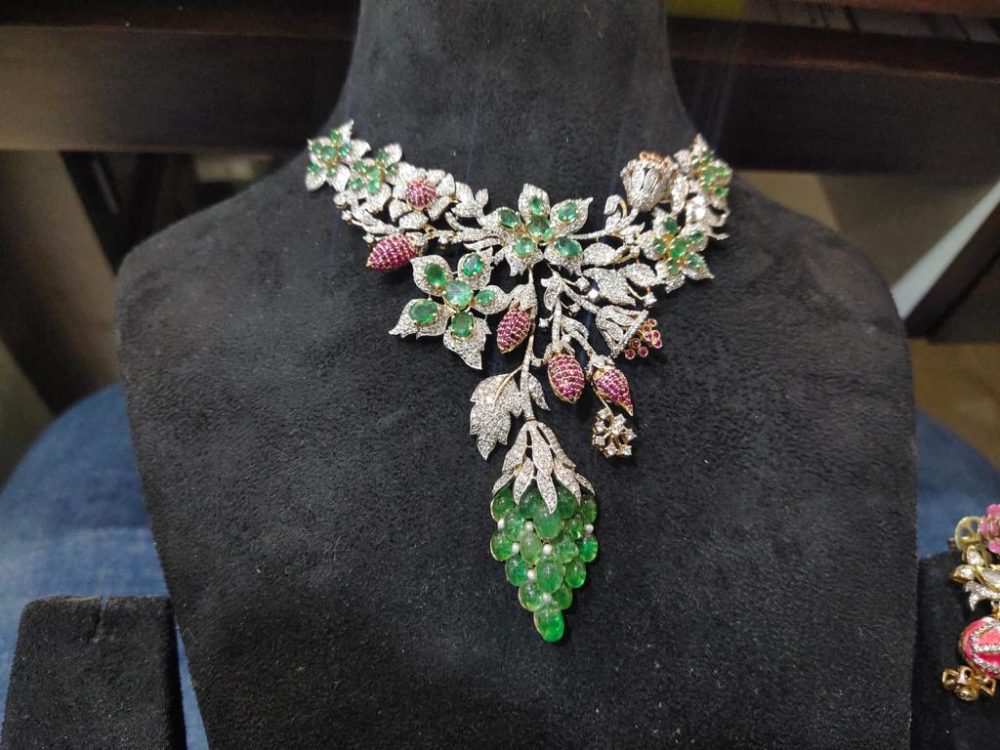 Deepak Sankit, Deendayal, Jaipur
I am a master meenakari craftsman. The art has been passed down from generation to generation of my family since 1880. My father late Mr. Raj Kumar Sankit was also a master craftsman. I have won many awards for my art. In 2003, I received the National Merit Award for my excellence in meenakari.
I have been honoured by Her Highness Raj Mata Padmini Devi of Jaipur. In 2018, the Maharaja Sawai Man Singh II Museum Trust conferred the Raja Bhagwant Das Award for Excellence in Traditional Crafts of Jaipur on me. In the same year, I won the World Crafts Council (WCC) Award of Excellence for Handicrafts – South Asia Sub-region.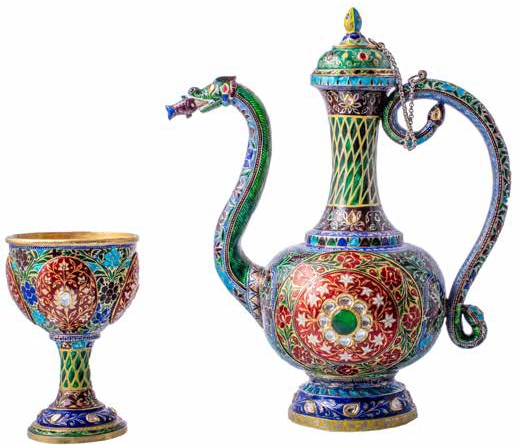 Jinoli Jhaveri, Chetzed Jewellery, Mumbai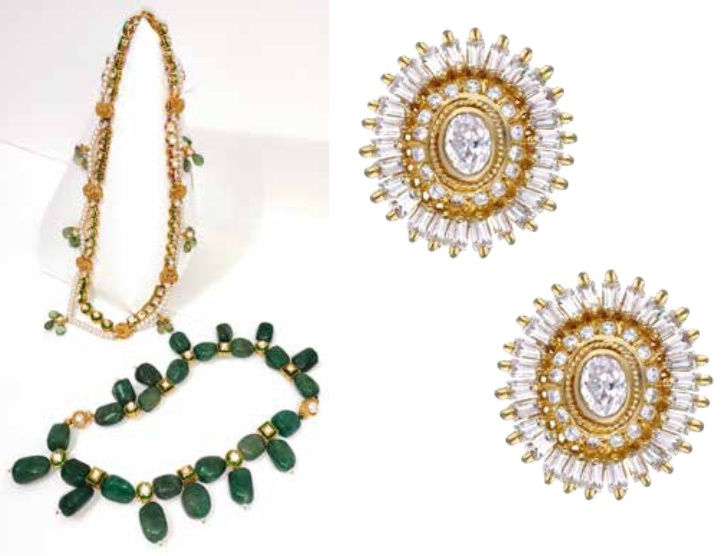 I am blessed to be born as an Indian given the versatility and variety of jewellery that we have. It is detailed, intricate, royal as well modern – exactly like Chetzed jewellery.
Chetzed was founded to provide gorgeous convertible jewellery pieces that can be worn in multiple ways without any effort, so that no one recognises that it is the same piece.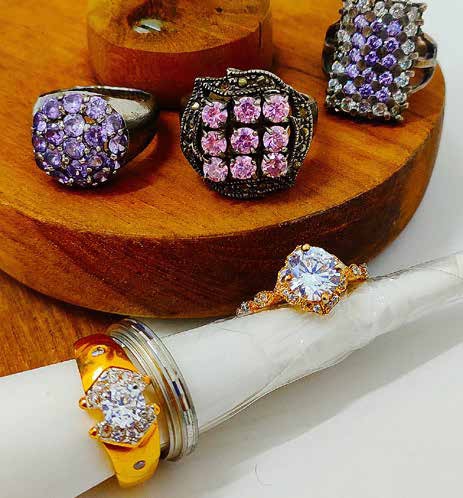 I will showcase two collections at IIJS Signature. Wedding Trousseau takes care of your jewellery needs for your entire life. Your heavy wedding necklace can be converted into a light necklace or a bracelet.
We also have jewellery for grooms which can be converted into different pieces that one can use later on in life.
The Revival collection has modern pieces and sets that are also multifunctional. I look forward to showcasing my creations to all those who visit my booth at IIJS.