In a scenario that has shown a wobbly economic trajectory – courtesy the pandemic – GJEPC introduced a slew of initiatives to keep the business mood buoyed. Over the last several months, the Council has held virtual shows including buyer-seller meets, IIJS and now – e-IGJS – the show open exclusively to international buyers. The five-day event from 18th January to 22nd January was visited by 517 buyers from 56 countries, with heavy representation from the US, followed by Russia, the Middle East and South Africa.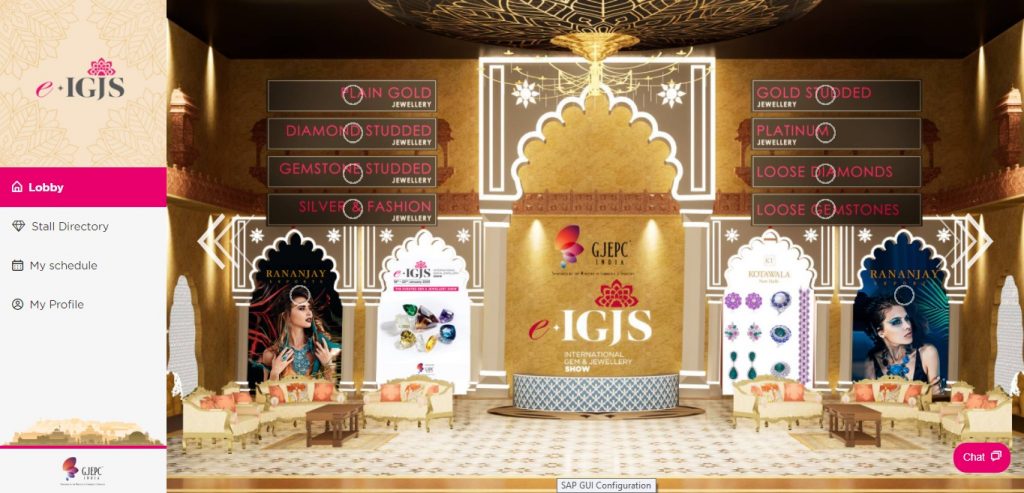 At the time of going to press, over 800 meetings were conducted with 106 participating exhibitors.
The debut trade show, the International Gem & Jewellery Show (e-IGJS) in a virtual format, elicited a mixed bag of responses from exhibitors. Most of them termed it as the "ideal business development platform" and noted that one of main reasons for their participation was to explore buyers from regions that they had not charted yet. Meeting with visitors from different countries also helped them understand the region-specific demand for jewellery, aesthetics, consumer orientation and issues related to taxation and logistics.
Adore Jewels
Ashish Sand, Co Founder & Director, Savio Jewellery, Jaipur, was happy that the show provided the much-needed ongoing momentum for the upcoming season. "We would like to thank GJEPC for the wonderful initiative of organising the first e-IGJS. We explored buyers from more than 18 countries and this show has been the game-changer for us! We received buyers from countries like Uzbekistan, Afghanistan, Algeria, and Latin America which we would have found difficult to touch base with otherwise – thanks to the show we could build bridges. We presented the Cosmo collection at the show which received good response."
Kartik Mehta, COO, Asian Star, noted, "The show has turned out to be an ideal platform to develop one's business and meet prospective buyers from various countries. We have been getting queries from countries like Uzbekistan and Panama, which we had not explored before. This also gives us an opportunity to study these markets so that we are better prepared to cater to them in the near future. It's a new learning curve for all of us." Mehta informed that their loose diamond division was getting many queries from international visitors, which was a good sign. He said that their company will continue to take part in such virtual shows as they help to cast the net far and wide to connect with potential customers.
Owner of Sri Ramana Enterprises, Manikantan R. informed that his company was barely two months old. Based in Coimbatore, he manufactures handmade 22-karat and 18-karat handmade gold chains that are filigreed or hollow. "I am not new to this industry," Manikantan said, adding, "I have 25 years of experience in the gold jewellery sector. I wanted to discover new export markets and I am happy to inform that I had eight meetings with prospective clients from Malaysia, Saudi Arabia and Kuwait. My purpose of participating in this show is fulfilled."
Like Manikantan, Sandeep Juniwal, Owner, Juniwal Diamond Pvt. Ltd., Kolkata, participated only to tap prospects in the international arena. The company makes handmade and machine-made white and rose gold diamond-studded jewellery and was hopeful that they could meet buyers with the right profile.
Demand for diamond jewellery across the globe is picking up fast. Jheel Kapadia, Business Development Executive, D. Navinchandra Jewels, Mumbai, informed that categories that were doing well included bridal, bracelets and earrings, anniversary bands and hip hop jewels. "We had some good queries from Australia, the USA, Italy, Lebanon, Northern Islands, and South Africa among others. This show gave us an opportunity to meet new clients!"
Govardhandas Nandkishore Sarraf & Jewellers
The gold segment, too, fared well – especially the filigreed creations due to their lightweight and attractive designs. Konal Doshi, Owner, Modern Impex, Mumbai, revealed that they were able to reach out to new clients from different countries, "which we have never dealt with directly before." Doshi added, "We had the opportunity to meet buyers from Panama, Saudi Arabia, Kuwait, Lebanon … and I think it is a good platform to begin a business conversation; it doesn't matter if there are no conversions, it's about learning that there is a scope for selling our Indian jewellery to foreign clientele."
Archit Agarwal, Creative Head, Production, Gordhandas Nandkishore Sarraf & Jewellers, Jaipur, echoes Doshi's observations. "Filigreed jewellery is in demand abroad, especially in the Middle East; we received queries from the Middle East, Saudi Arabia and the US." The company also is known for its jadau and temple jewellery, and both are in demand in the domestic market.
Silver studded with diamonds and unusually cut gemstones is trending across the globe. Endorsing the view, Vivek Shah, Proprietor, Karma Designs, Ahmedabad, noted that they have been witnessing great demand right from the time they participated in the Virtual Buyer-Seller Meet for Silver organised by the GJEPC.
"We got good queries from Russia at that event. For e-IGJS, we were expecting more buyers from Europe, but received visitors from Lebanon, Peru and Kuwait, and they have evinced interest in our contemporary silver collections. In fact, a buyer from Kuwait has asked for three meetings at the show." However, Shah said that it is a learning experience as these meetings may not convert into sales immediately. Import duties, mode of transporting consignments and other related issues need to be understood first before one can get down to the brass tacks of business.
Queries for silver jewellery studded with tourmalines, emeralds, larimar, moonstones – in that order – were popular among buyers from Algeria, Uzbekistan and Lebanon, while Australian buyers preferred plain silver jewellery, informed Anirudh Jain, Proprietor, Anirudh Jewels, Jaipur. "We have begun exporting a couple of years ago, and this was an ideal platform to meet new buyers from the US, Europe, and Australia other regions. Clients from the US opted for 14-karat gold jewellery set with gemstones."
Silver jewellery with gold plating or gem-studded seems to be moving well. Sunaina Jain, Creative Head and co-founder of Adore Jewels, Jaipur, observed that it's time for silver to shine! The company held several meetings with buyers and suppliers from the USA, UK, Australia, New Zealand, Saudi Arabia, Lebanon, China, and Japan for their designer silver jewellery set with rough gems and gold-plated silver jewellery. "Over all e-IGJS was a successful event for us in this pandemic phase!"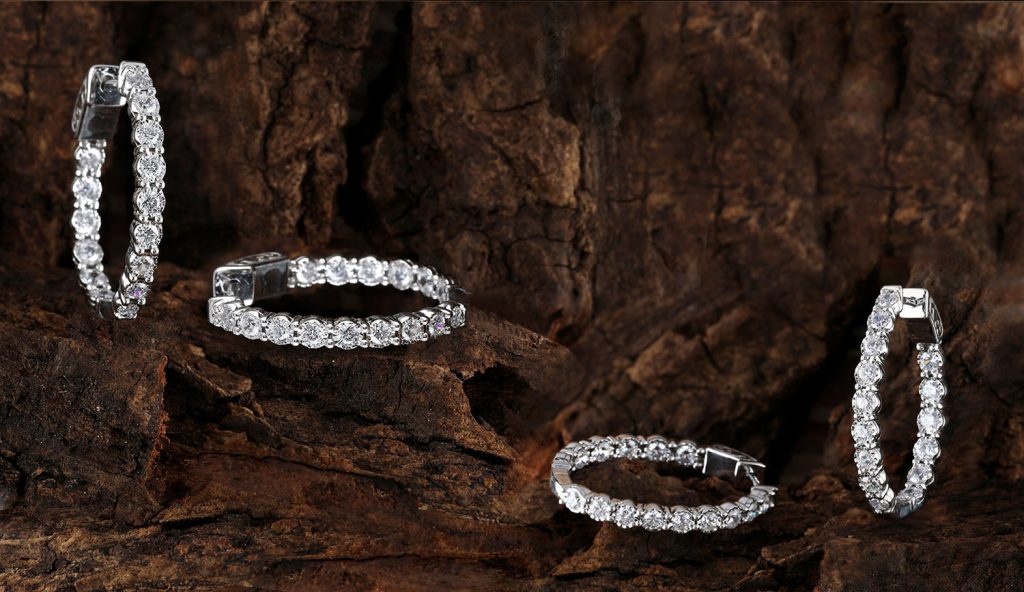 Here's what some visitors had to say:
Lika Behar, Owner, Lika Behar Collection, USA
I personally wanted to share that this event via the portal was very well laid out, had ease of use, included all the pertinent information and the direct zoom meeting option was very convenient. Hopefully, future events happen in person, but until that time comes, this portal made the entire process seamless.
Christian Pavey, Senior Buyer – Watches & Fine Jewellery, Hardingretail.com, UK
I had 5 meetings requested; hopefully we'll be able to do some good business later this year!
Coralia Leets, Chief Designer, Atelier Coralia Leets Jewelry, USA
I would like to thank you for the opportunity to bring me to the Virtual Indian Show. I want to let you know I made a great connection and already working with a company; we are going to do a sample line in 10-karat gold using diamonds.
Sarah Streatfeild, Work Shop Manager, Ruth Tomlinson, London
It was easy to book in and really helpful to have access to the suppliers' websites and inventories before meeting with them. It meant that we could have more focused meetings than the last time around, the format worked very well.