HEENA SHAH of Valani Atelier, New York, is lending her architectural point of view to her brand's fine and high jewellery pieces.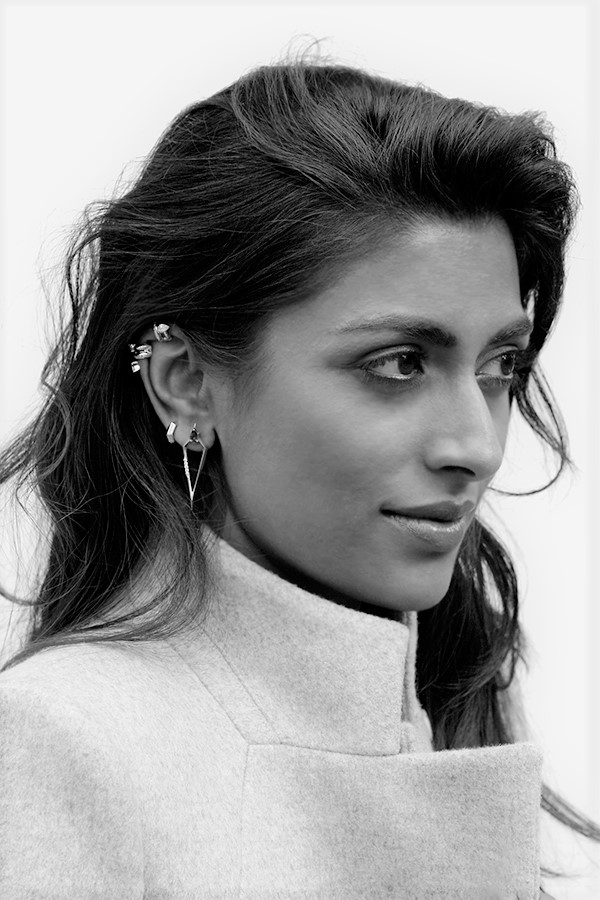 The art, culture and resilience of the people of New York were an irresistible magnetic force. Heena Shah moved to her favourite city after college. "I am awe struck by the ingenuity of performing arts in New York, from experiencing Lin-Manuel Miranda poetry and rap performance in Hamilton, the musical, to dragging my friends to comedy shows – I love it all!" enthuses Heena, who was raised in Saudia Arabia, Canada and the UAE.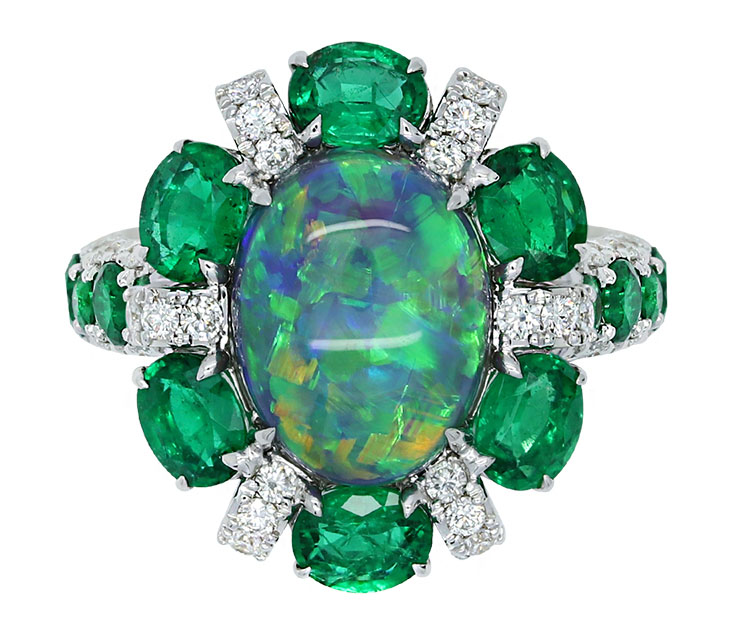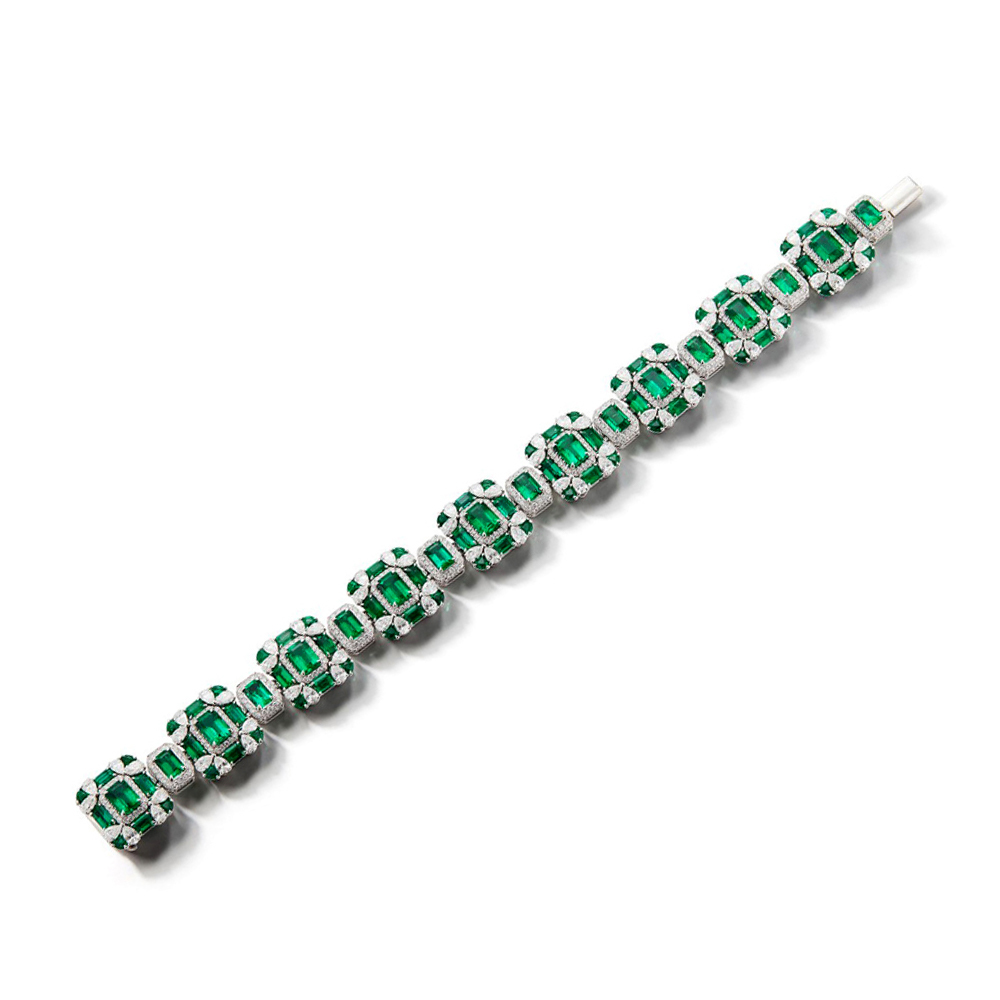 Destiny had designs for this industrial designer: as her passion project gathered momentum, she switched careers. Jewellery design knowledge gleaned at the Gemological Institute of America (GIA) and skills acquired on the bench working alongside gemstone specialists and jewellers enabled Heena to curate signature forms with intricate details and dramatic precious-coloured stones.
"During a trip to Brazil visiting mines situated in the countryside of Mina Gerais, I was mesmerised by the specialty of stones my (Valani) family had developed an expertise in. Seeing them take a rough gemstone from the hands of the miners, carefully examine them, mindfully working with the artisans to cut and polish the stones to perfection was remarkable. With over 45 years of experience, naming my jewellery atelier with the family name felt like homage to the art form they have mastered," says Heena, who launched her jewellery line Valani in 2017 and Valani Atelier in 2018. In these, she explores her love of classic forms with modern elements – masterfully redefining what it means to be refined.
We catch up with the award-winning designer to discuss the transition from engineering to jewellery designing and her current gemstone obsessions:
How did an industrial engineer with Google in NYC land up amidst gemstones and diamonds?
I was transitioning between jobs when an exciting prospect to move to Hong Kong landed at my doorstep. My family has been sourcing and supplying gemstones to the jewellery industry for 45 years and I had the opportunity to set up their offices in Hong Kong. While travelling and meeting incredible artisans in the jewellery industry in Japan, Thailand and Brazil, I found boutique workshops that took my early hand sketches, helped refine the designs and create fine jewellery. What started off as a passion project slowly became a full-time career.
What do you like most about sculpture and how does that trickle into your work?
I have always admired conceptual artists and sculptors like Sol LeWitt (Solomon LeWitt) and Alexander Calder. So much of my mood is affected by the rays of light and how light changes throughout the day – it is this study of light that helps shape the forms used in my jewels.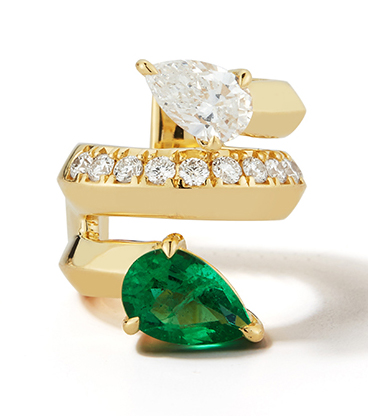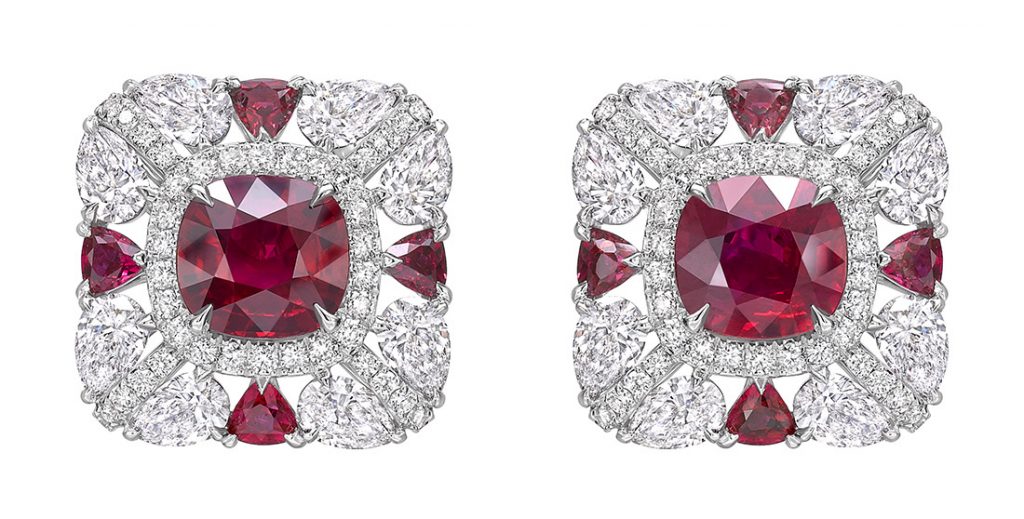 What is your design process like?
It is never the same. Some designs hit me like a bolt of lightning and others take months. I am fortunate to work with a team of CAD designers and jewellers whom I can bounce ideas off of.
You've used coloured gems in cool, minimalist designs. Tell me more.
I believe in the power of coloured gemstone jewellery as a medium to express the individuality of the women wearing them. I wanted to make this line her 'go-to' jewellery – for both special occasions and daily wear.
Do you borrow on your Indian heritage for your designs?
Honestly, it is hard for me to separate my Indian heritage from my design work. It just comes out instinctively. So much of my upbringing was rooted in Indian music that I regularly listen to some of the newer Indian talent and love how they merge the classic with contemporary influences. And that's what I try to do in my work.
What's your take on fair sourcing and ethical – and how does it factor into your creations?
I wanted to find a way to go beyond what is simply ethical, when I travel across the globe sourcing incredible materials and forging irreplaceable relationships. This focus has led me to collaborate with Gemfields for Zambian emeralds and Mozambican rubies. Unlike giant retailers, who rely on mass production and industrial supply chain to meet consumer need, I have had to focus on more personal relationships with miners, who are transparent and sustainable. Furthermore, collaborating with workshops in New York and overseas to create pieces in a responsible way has been one of the most rewarding opportunities of my career.
What kept you busy through 2020?
It was a year of extremes – whether playing the role of mother or teacher, there was always so much to do to keep my family functioning. But I was very fortunate to have some outdoor space, and spent a great deal of it in our family garden. It was nurturing to see vegetables grow in so many different shapes and colours.
Which stones are on your radar at the moment?
That's a tough question because there are just so many coloured gems – and it's hard to pick just one. But my current gemstone obsessions are Mozambican Paraiba's, Australian opals and Brazilian tourmalines.
What are you currently designing?
I am working on a series of one-of-a-kind emerald, ruby and Paraiba tourmaline bracelets to be launched at this year's Couture Show in Las Vegas.