With bilateral trade relations between India and the UAE reaching new heights thanks to the highly successful Comprehensive Economic Partnership Agreement (CEPA), the gems and jewellery sector is poised to make further gains from GJEPC's newly launched India Jewellery Exposition Centre (IJEX) in Dubai, which is set to unlock unprecedented opportunities for growth and innovation.
India and the United Arab Emirates (UAE) recently celebrated the first anniversary of the Comprehensive Economic Partnership Agreement (CEPA), and to commemorate this historic milestone, the Gem & Jewellery Export Promotion Council (GJEPC) launched the India Jewellery Exposition Centre (IJEX), a first-of-its-kind 365-day exhibition and showcasing venue in Dubai, located near the Gold Souk in Deira.
IJEX has been established by GJEPC to serve micro, small and medium (MSME) manufacturers of gems and jewellery who lack the resources to establish their own office in Dubai, thereby allowing them to penetrate the Middle East and North Africa (MENA) and Commonwealth of Independent States (CIS) region, by leveraging the CEPA.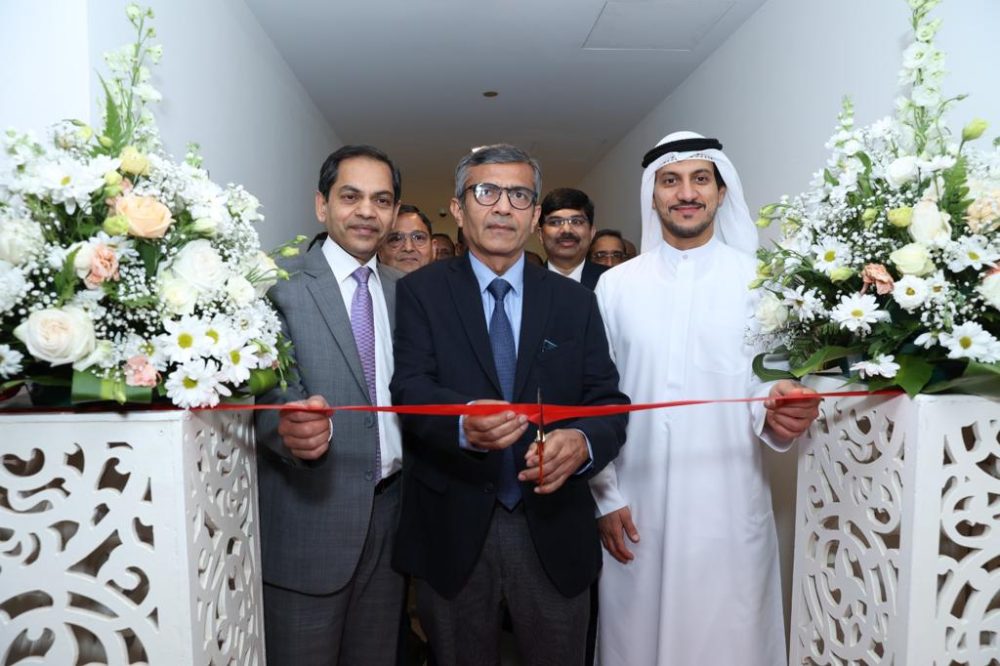 A grand celebration was organised by GJEPC on 9th May in Dubai, where high-ranking officials from India and the UAE gathered to mark the one-year anniversary of CEPA's implementation. The occasion provided a platform for both parties to engage in fruitful discussions regarding the future of their bilateral trade relations.
In the fiscal year 2022-23, the trade between India and UAE has increased by 16%, with the total trade value reaching $84.5 billion, up from $72.9 billion in the previous year.
India's exports to UAE have also shown growth of nearly 12%, amounting to $31.3 billion, and the gem & jewellery sector specifically witnessed a surge of 16.54% to $5.77 billion.
Rajesh Kumar Singh, Secretary, DPIIT, Ministry of Commerce & Industry, Government of India, hailed the CEPA as one of the most ambitious pacts, providing unprecedented depth and range of market access and services, benefiting all stakeholders. He said, "India's exports to UAE have exceeded $30 billion, with gems & jewellery and plastics deriving benefits from lower priced inputs. GJEPC has set up IJEX and I see tremendous value in such initiatives. CEPA will accelerate business momentum and is expected to transform the scale and scope of bilateral partnerships."
In his speech, H.E. Sunjay Sudhir, Ambassador of India to UAE, said, "The historic India-UAE CEPA is a major trade agreement to transform bilateral economic, trade and investment ties and propel economic growth. The agreement also holds promise as a gateway for the Indian exporters to emerging economies in the Middle East and Africa. The gems & jewellery sector is among the industries which are poised to a gain considerably from CEPA. With IJEX, the gems & jewellery sector will continue to serve as a catalyst for deeper collaboration and commercial engagement between the two nations."
Addressing the gathering, H.E. Mohammed Al-Kait, Assistant Undersecretary – Foreign Trade Affairs at Ministry of Economy, UAE, stated, "Today, as we celebrate the achievements of the CEPA, let's create an alliance of growth that will kick-start an era of prosperity, focusing on critical supply chains. UAE and India are writing a new chapter in their longstanding partnership, playing a key role in each other's success. Gems & jewellery is central to our partnership, and gold is UAE's biggest non-oil export commodity. Our next trading goal should be US$ 100 billion by 2030. CEPA is living up to its promise, and we must keep pursuing new partnerships, so that CEPA delivers for everybody."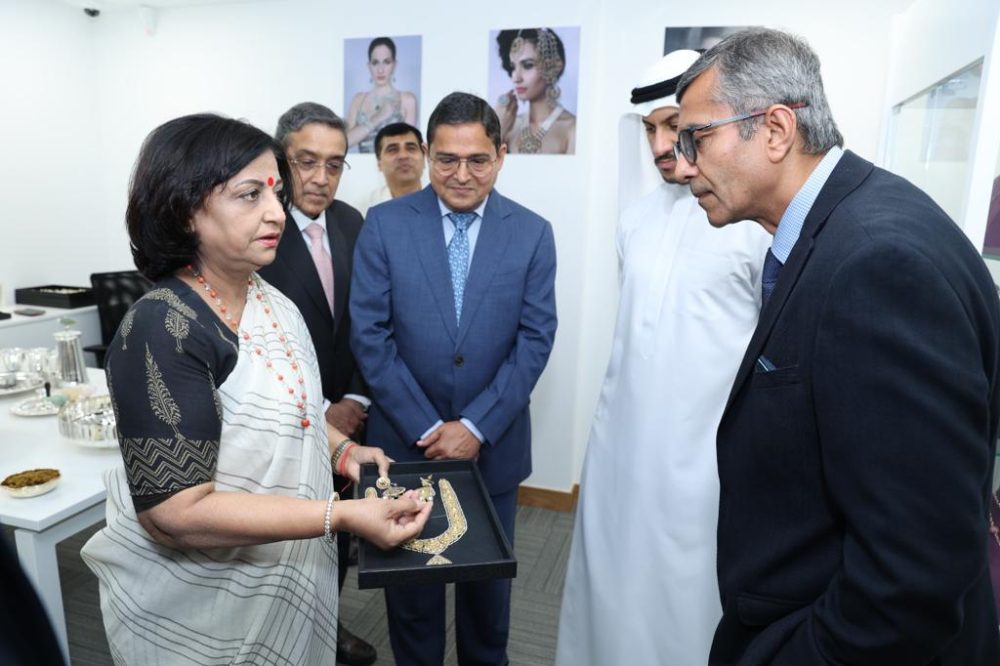 Vipul Shah, Chairman, GJEPC praised the growth of the gems & jewellery sector under CEPA, adding, "I am sure the Indian jewellery industry would make the most of this opportunity and take the exports of gems & jewellery to UAE to the pre-Covid level of $10 billion very soon. With continued support and cooperation, the two countries can take their bilateral trade relations to new heights and achieve greater success."
Kirit Bhansali, Vice Chairman of GJEPC, added, "The India Jewellery Exposition Centre is a step towards strengthening these ties further, it will facilitate the MSME manufacturers of gems and jewellery, who do not have the wherewithal to have their office set up at Dubai, to market their products in the entire MENA and CIS region, taking advantage of CEPA. This setup will serve as a valuable window for buyers in the region, showcasing the diverse range of products offered by India."
One of the chief negotiators of the CEPA agreement, Dr. Srikar Reddy, Joint Secretary, Ministry of Commerce & Industry, Government of India said, "India's merchandise exports last year grew 5% to $447 billion, and the Commerce & Industry Minister has set an ambitious target of $1 trillion. The UAE will act as an important gateway to achieving this goal, and our aim is to increase trade through CEPA which was built on trust, openness, and flexibility. At the newly operationalised IJEX, I'm happy to see the exuberance and enthusiasm among the first-time participants entering the UAE market. We must hold reverse buyer-seller meets to attract buyers from regions like Africa and the Middle East."
The CEPA has delivered as per expectations, and now with the operationalisation of the IJEX, India's MSMEs have been presented a chance to shine brighter in the global gems and jewellery market.