The brainchild of a new start-up, Toqn was launched in partnership with Emerald Jewel Industry India Limited, one of the top jewellery manufacturers in the country, at IIJS Premiere 2021. Divya Jain, CEO, Toqn, talks about the new product category that offers versatility and functionality.
A ring today, a pendant tomorrow and an earring day after, Toqn is a unique piece of jewellery that can transition between different product categories with the help of an innovative mechanism that has been patented worldwide.
Divya Jain, CEO, Toqn, gives more details about this invention that is aimed at today's consumer.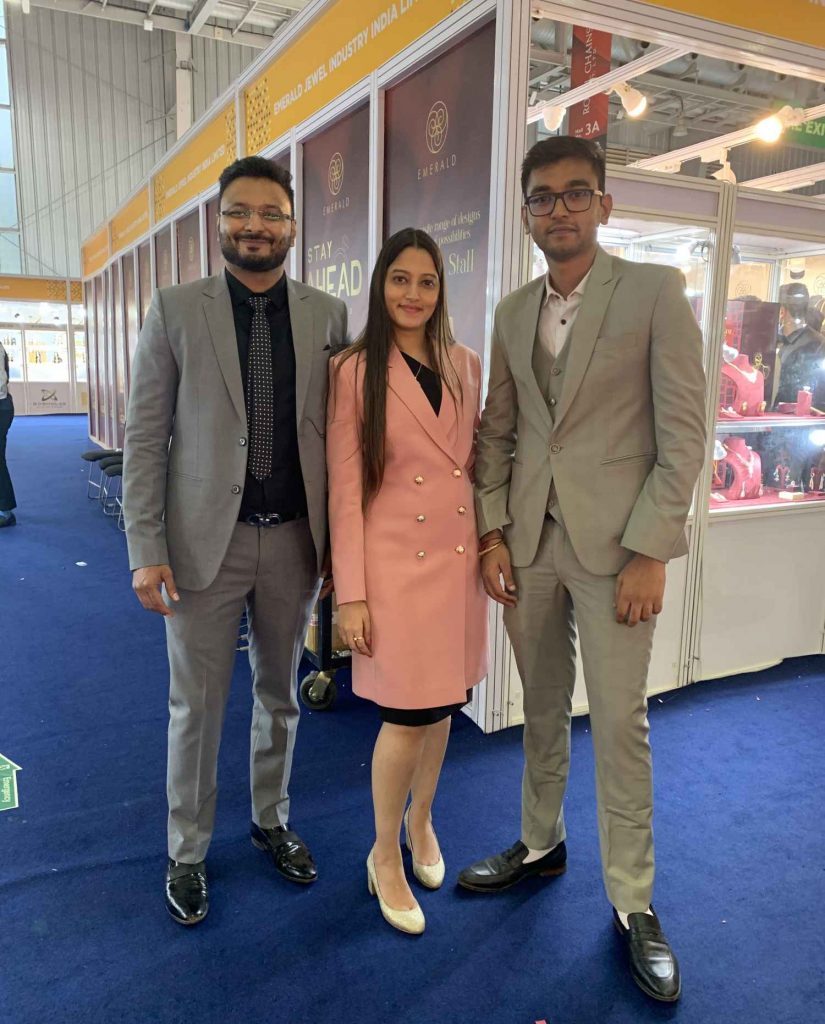 What is a Toqn?
Toqn is a new category of jewellery targeted at millennials that is cost effective, sustainable, and versatile.
A Toqn is a unique piece that can be worn in multiple ways with the help of different sockets – a ring, a pendant, bracelet, a lapel pin and earring. For example, if I take the Toqn and put it in the ring socket, it becomes a ring. Or I can put it in a pendant socket and it can be worn as a pendant. The same piece can be fixed on to the lapel pin socket and worn as it is. It offers great flexibility in terms of how a person wants to wear and style a piece of jewellery.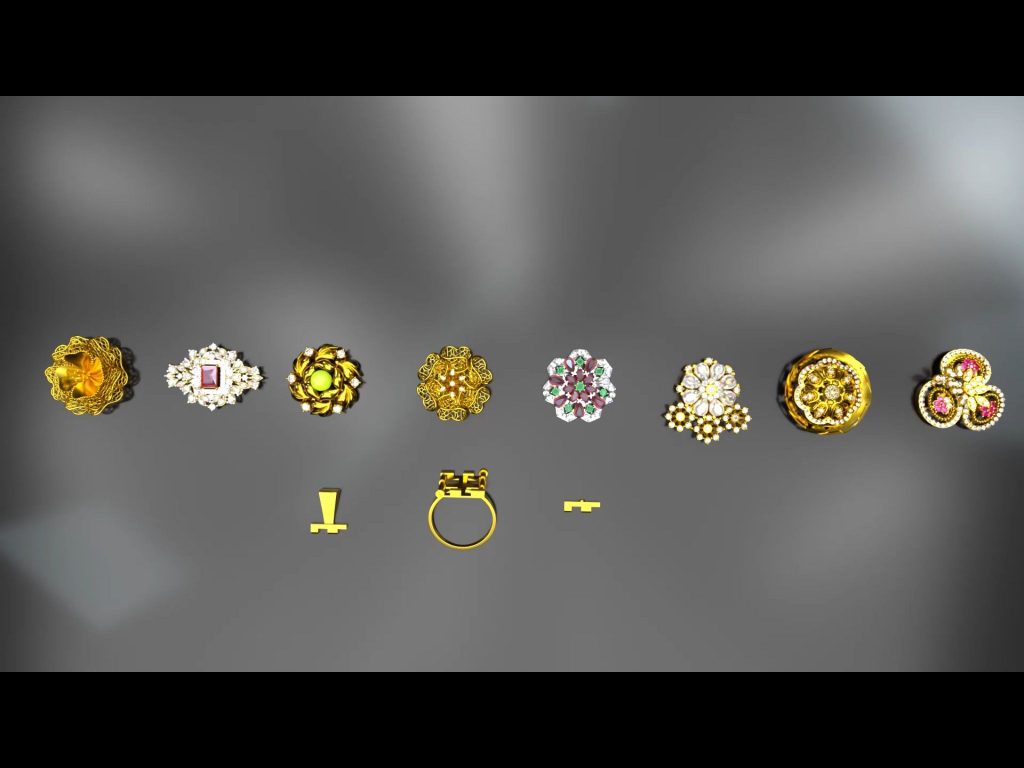 How did the idea come about?
The idea came to me when I was cleaning the house for Diwali two years ago. I came across gold coins that had been gifted or bought to the family. I realised that one can't use a gold coin unless exchanged for jewellery. So, I wanted to create pieces that bridge the gap between coins and jewellery.
We started off by creating a 1-gram square coin which can be bought as an investment and be worn as jewellery. It can be put in the various sockets, to transform into a piece of jewellery. The square mechanism at the base of the Toqn and on the socket is what has been patented worldwide. The Toqn can be placed in any of the four directions into the socket.
People liked the modular angle to the Toqn and the flexibility it offers in terms of wearability. So, we began to create more pieces that lean towards the jewellery segment. Currently all the pieces are in 18-karat gold, but we plan to add a diamond line soon as well as studded sockets.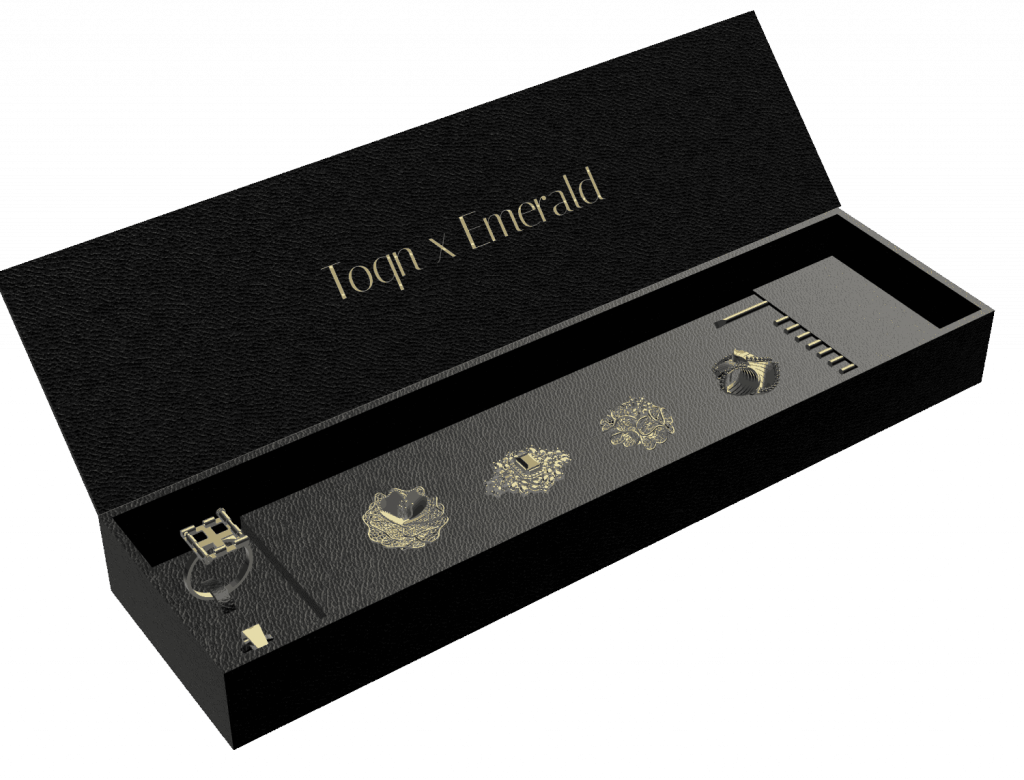 Could you tell us about the partnership with Emerald?
While the idea was ours, we needed a partner who had the jewellery manufacturing expertise. We collaborated with Emerald, one of the top jewellery manufacturers in the country to bring this idea to life. We have two directors from Emerald on our board. We have been working on this project together for almost two years.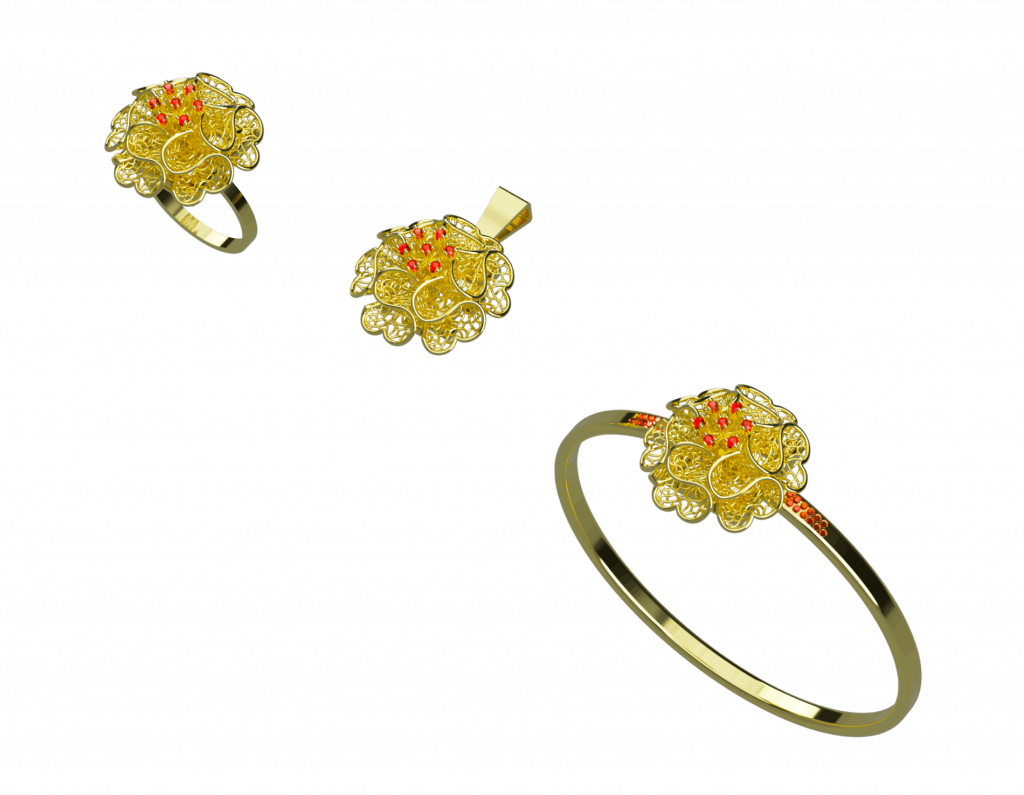 How do you plan to retail it?
We launched the concept at IIJS Premiere 2021 in Bengaluru in September. We are in talks with jewellery corporates on retailing it through their stores. It will be available through dealers across the country, and on our website as well.
We have come up with these gift sets of Rs. 50,000 upwards. The Rs. 50,000 set encompasses 2 Toqns, one ring socket and one pendant socket. It is like buying four pieces of jewellery as this can be worn in four different ways.
We currently have a selection of five different sockets and will be adding more in the coming months. One just needs one set of sockets and can keep collecting different Toqns which can be worn in different permutations and combinations.
Could you tell us about your Aries constellation collection of gold Non-fungible Tokens (NFTs)?
We are creating a new way for millennials to purchase gold.
NFT refers to anything digital like drawings, music, art, etc., which is traded like cryptocurrency. The only difference is that each NFT is unique.
The Aries collection encompasses 10 gold Toqns, which can be traded on a digital platform that we have partnered with. Only the first person who buys it will get a physical copy. For the rest, all trade will happen digitally. We have patents over it so no one can copy it.