The 54-year-old Italian high jewellery brand Picchiotti knows the pulse of the market and has mastered the art of blending classic and modern aesthetics for today's consumer. In keeping with the times, Picchiotti recently announced the launch of its dynamic website, including a special interactive portal for its retail partners. Maria Carola Picchiotti, Director of Marketing, Picchiotti, in an exclusive interview speaks about the market demand, trends and more.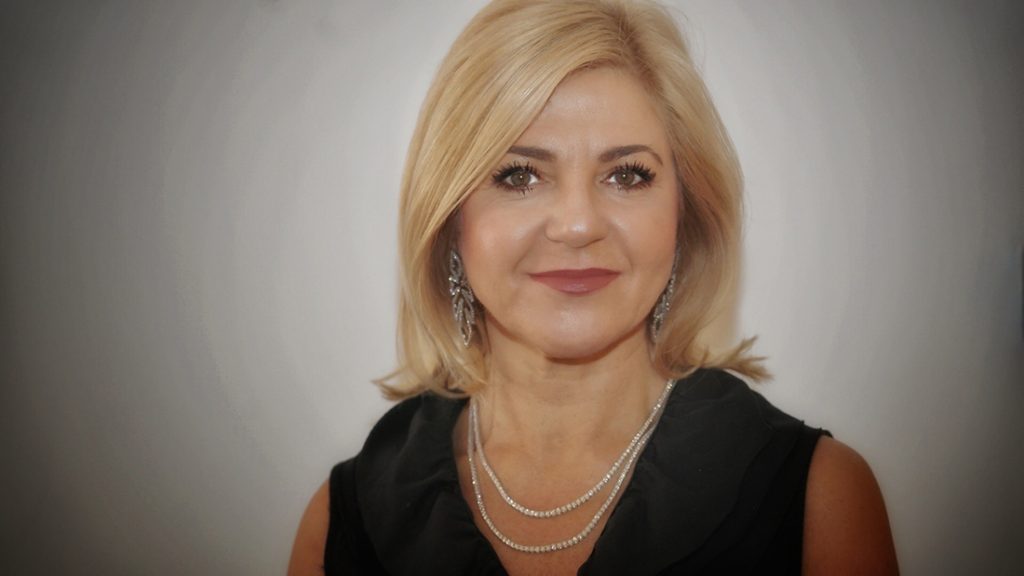 Founded by Giuseppe Picchiotti in 1967 in Valenza, Italy, Picchiotti has gained reputation for matchless artistry, high quality and innovation. The founder hailed from a family of pharmacists, but he took the road less travelled. At age 13, he learnt goldsmithing and later honed his skills at Valenza's Istituto Professionale Orafo.
Today, the jewellery house is run by a multi-generational group, with each family member playing a distinct role in contributing towards the growth of the brand.
Incorporating high-end techniques to create modern heirlooms with the best diamonds and coloured gemstones from across the world, Picchiotti's harmonised designs underscore Italian inventiveness and high skill. Maria Carola Picchiotti, Director of Marketing, Picchiotti, sheds light on the inner workings of the company.
How has the pandemic impacted your company? And what moves has your brand taken to ensure it stays connected with its clients globally?
After the initial shock of businesses completely closing for over two months in spring 2020, we recovered with a few good months over autumn and the holiday selling period. And the first few months of 2021 have also been good. During these months, we have been observing that anyone who decides to spend money on jewellery is looking to make an "investment", purchasing a piece of jewellery that, besides having good design and excellent workmanship, also features superlative gemstones, giving it enduring intrinsic value. And at Picchiotti, we are renowned worldwide for the use of the finest gemstones and the utmost attention to details in workmanship, so we have simply continued in our own footsteps reinforcing this pattern.
You have recently announced your online venture… will it be a B2C and B2B platform?
Picchiotti does not sell direct to consumer. Our new website is for everyone, both retailers and collectors, to learn more about our history and to keep in touch with us. Soon, we are also launching a new B2B area on the website. We are taking the final steps now to ensure complete functionality of this platform before it goes live. The special new B2B section will be password-protected and serve as a portal for easy and efficient communication with retail partners. Buyers can request or check availability of specific pieces or process special orders, etc.
Which are your main export markets in the B2B segment and has the demand picked up in these regions?
Our main market is the USA where the economy is growing strong again, and demand has picked up over the past few months. Another important market is the UK where they are slowly reopening after a long lockdown, so we see that business is still a little slow, but we are confident that demand will pick up in the second half of the year. Other important markets like the Middle East and South-East Asia are again showing quite an interest in high luxury products.
Picchiotti is known for its patented and high-end collections. Have you added any more sub lines in the Xpandable collection in the last one year?
Yes, our collections are constantly updated. For example, when we started with the Xpandable™ Collections in 2016 we had some 15-20 designs. Today we have 250+. We also add new pieces to the other collections. For example, the very successful Essentially Color Collection, presenting distinctive designs for the seasoned jewellery connoisseur and comprising only the finest quality gemstones brought together in unusual ways. And, of course, we love to work on one-of-a-kind pieces of jewellery that really are the fundamentals of the Picchiotti house.
Tell us more about the conception of the Xpandable collection. What were the challenges faced during its creation?
Our successful and patented Xpandable™ collection, now in its fifth year, was born out of an idea that came from our customers. We continually heard customer concerns about their poorly fitting rings from other brands or big knuckles making it hard to wear rings, also not having someone nearby to put a bracelet on. We felt a desire to make luxury comfortable and imbue it with ease. We experimented till we found the perfect way to solve the problems of both ring sizing and cumbersome bracelet clasps. Our Xpandable rings and bracelets are now some of our best-selling designs.
Picchiotti's masterpiece line is heavily diamond-centric. Going forward what would be the future of the diamond jewellery segment?
It is correct that our masterpieces are diamond-centric, but please do not forget that Picchiotti is regarded worldwide as an expert in fine colour gemstones, too. These two categories will always be important, and as we move forward, they will become even more so because, as mentioned before, consumers are looking more and more into "investment pieces".
Where do you source your gemstones, diamonds from? Do you source from India?
We source our gemstones all over the world, and yes, India is a wonderful source for us for both diamonds and gemstones. Giuseppe Picchiotti is a great connoisseur of gemstones, and he has always travelled extensively to source the very best gemstones available the world over.