In the vast and beautiful world of coloured gemstones, the Big Three have always reigned supreme. But the narrative has been changing gradually, thanks to the powerful combination of branding and digitalisation, some contenders (read rare or unusual gems) have managed to jostle their way past others and enter the elite circle.
Solitaire International spoke to top gemstone experts to gain more insight about the new gemstones that are performing strongly and have helped blur the definition of precious and semi-precious stones. Above all, they no longer require hard selling over the counter.
The Big Three – rubies, emeralds, sapphires – have always topped the charts in the world of coloured gemstones, and they will remain so for their unique properties, rarity in terms of supply, and appeal. And even among these three, blue sapphires have been used with caution in India due to astrological reasons.
Manufacturers and retailers have been selling these coveted gems as non-heated natural gems or treated for colour enhancement to fit all budgets, to cater to cost-conscious consumers.
The first gemstone that gained popularity over the years was tanzanite, the lookalike of blue sapphire.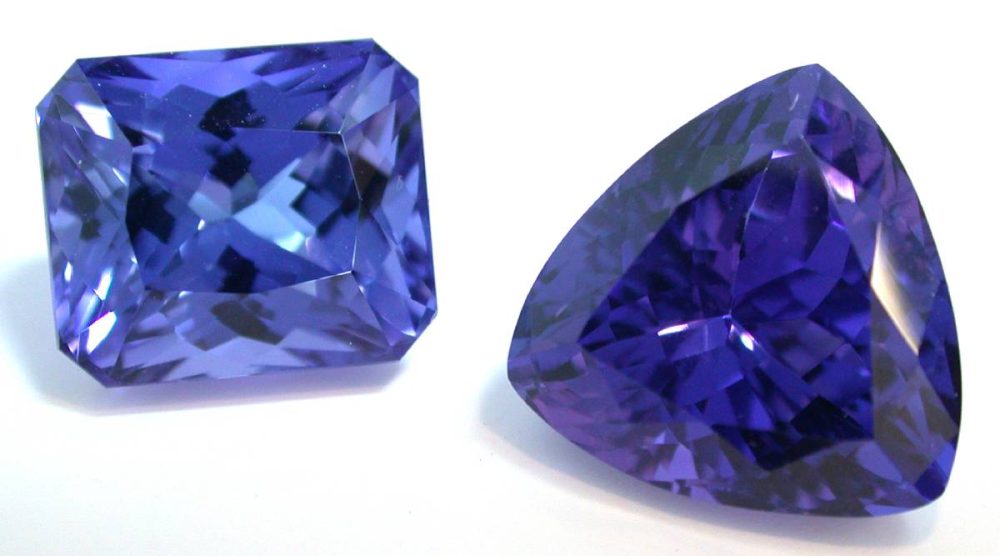 Gradually, other gemstones began to be accepted as substitutes of the Big Three, states H.M. Sultan Mohideen, President, Chennai Jewellers Association (CJA), and owner of Sultan Gems & Fine Jewellery, Chennai. "These gems basically have similar colours of the Big Three, but are available more commonly thus enabling the gem trade and the jewellery industry to have an uninterrupted supply source of tanzanites, multicolour tourmalines, garnets, amethyst, topaz, etc. There are some versatile stones like tourmalines and garnets, which come in almost all the colours of the rainbow and thus allow jewellery manufacturers or designers to create exclusive designs with less expensive gems."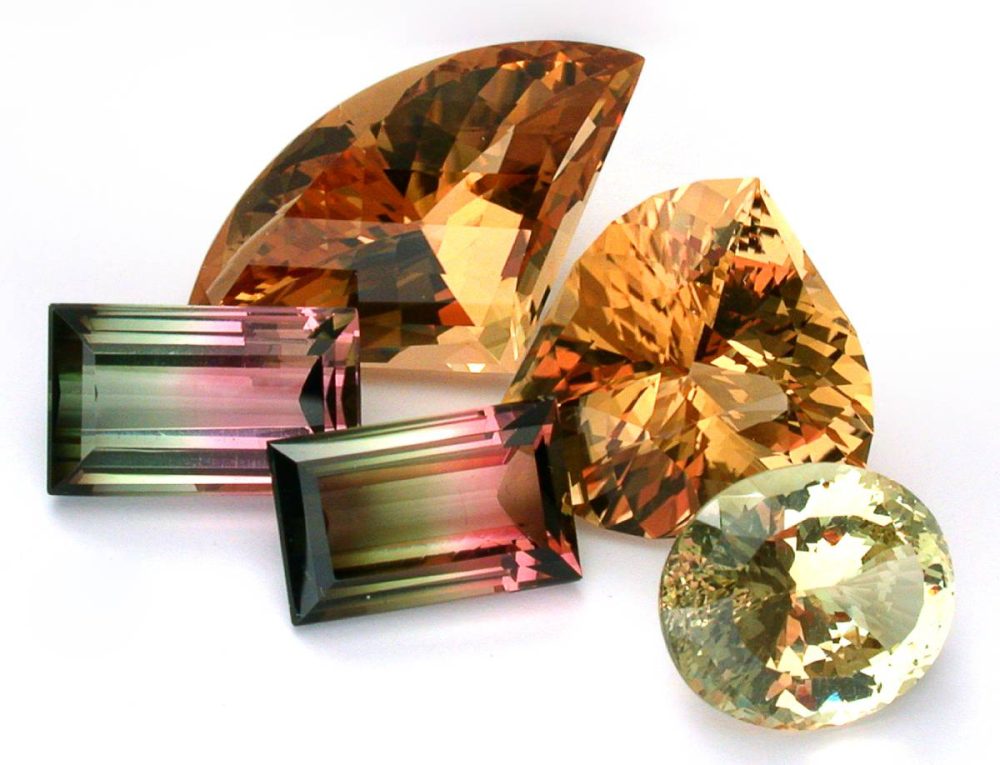 The new gems on the block
Ramsaran Tambi, Partner, Swastic Exports (Emerald Mines Group), Jaipur, picks the following gems that are fetching good prices in the market: Paraiba tourmalines for their rarity and neon blue colour, the somewhat rare spessartine garnets, multicolour tourmalines for their versatility, fine aquamarines, morganites for their orange-pink hues and tanzanites, since they work as great alternates for blue sapphires, especially in India. He notes that demand for pink sapphires is on the rise.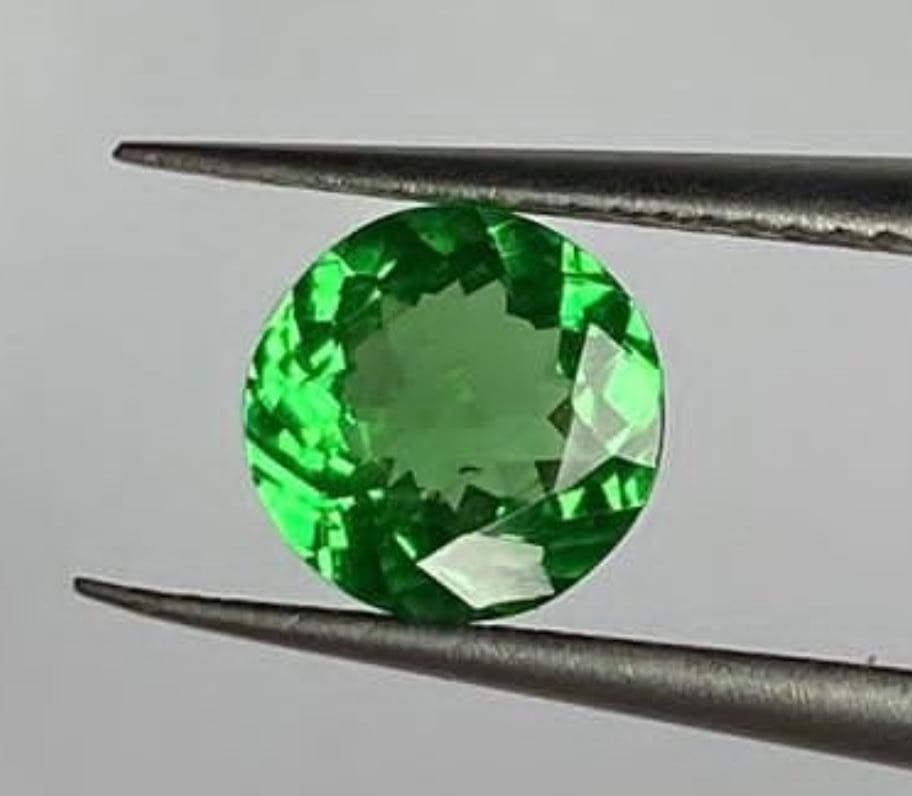 Chahat Zaveri, International Sales Head, Wondercuts, a designer jewellery house in Mumbai, notes, "New-age customers have definitely been more open to experimenting with new stones as well as designs. Tanzanites have particularly shown potential to rival the Big Three. The flashing display of colours in opals has caught a lot of attention in recent times. Multicolour tourmalines have an array of colours from bright yellow and warm orange to cool blues and deep blacks making them a good pick for cocktail rings and necklaces. We are also anticipating gems like rubellites gaining some attention since Pantone named magenta as the Colour of the Year. We have also seen a great demand for turquoise and corals in jewellery in recent times."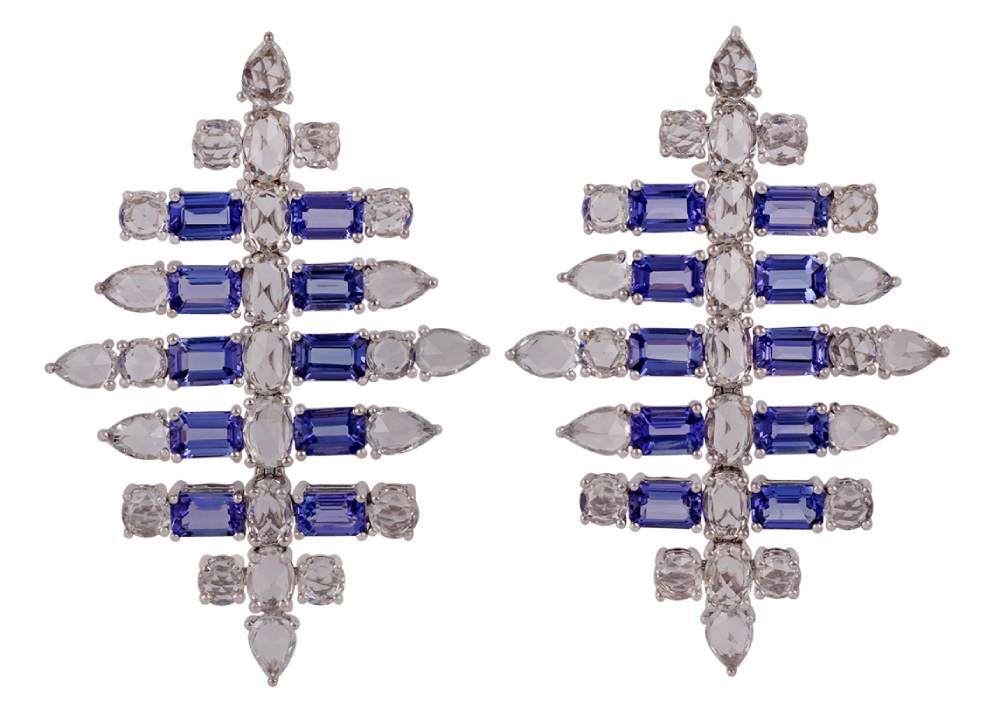 Mohideen adds, "Navratna jewellery which is set with nine gems is also very popular in the Indian subcontinent. The sheer array of almost all the colours of the rainbow is what makes the navratna a much-used combination in jewellery – be it a traditional heritage jewellery or contemporary designer piece."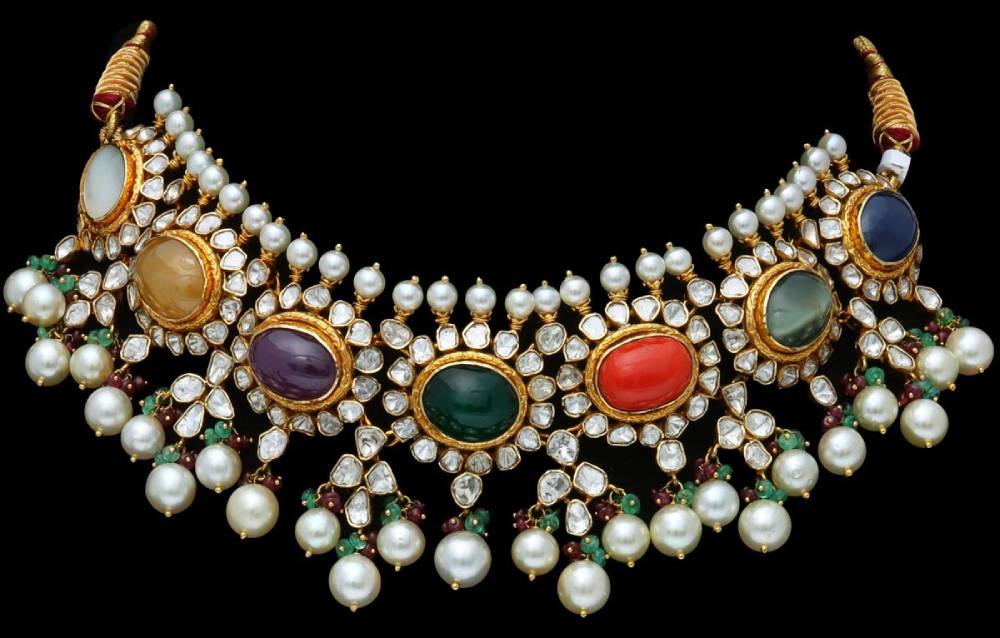 Reasons why new gems have become popular
Industry experts credit social media and e-retailing in creating awareness about these lesser known gems.
Branding by globally renowned jewellery houses like Tiffany, Harry Winston or Bulgari, who use different gems as the hero of the piece also creates a buzz, according to Tambi. "Celebrity endorsements and digitalisation has put these new gems on the radar."
The well-travelled and informed consumer follows trends in the West and is ready to accept new gems with new shades like the Paraiba, peach-orange morganites, and more.
Mohideen notes that even big corporate jewellers are advertising gem-studded jewellery instead of just plain gold or diamond jewellery. "So, colour is playing a role in the determining choices and push sales of gemstone jewellery."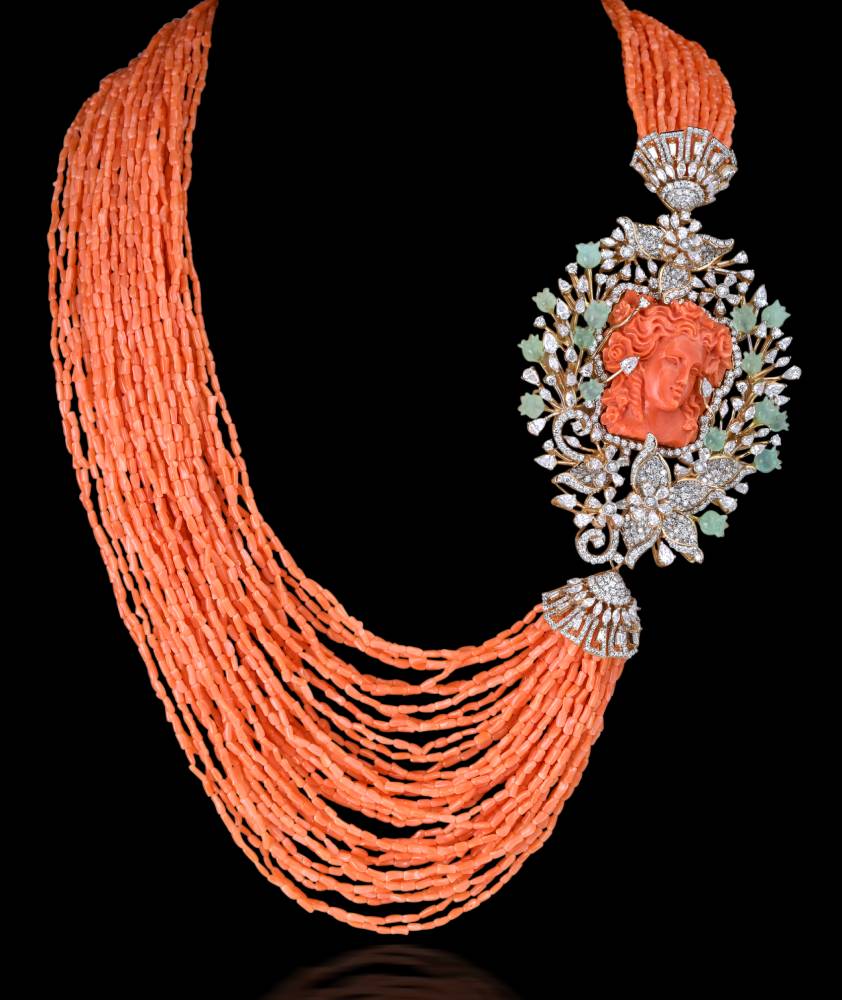 According to Mohideen increasing demand has led to phenomenal increase in their prices. "Price points of gems have become a bit irrelevant and the so-called semi-precious gems may at times be much more expensive than a low quality but still saleable emeralds or rubies. Hence, the terms like precious and semi-precious gems are not in much used today by the trade; instead, we refer to them as natural-coloured gems or treated gemstones or manmade, and so on. Gems are sold for their beauty, durability and rarity and most importantly the pride of position."
Price Range
Tambi comments that the price range of the Big Three on an average in the commercial market ranges from Rs. 10000 to Rs. 50000 per carat, although there are fine quality ranges available for $3000 to $4000 per carat.
However, a good quality Paraiba from Brazil can command nothing less than $10,000 to $15,000 per carat, while Paraiba's from Africa can fetch $5000 per carat.
Spessartite garnets which earlier cost between $120 and $200 are sold for $500 a carat, and multicolour tourmalines are in demand as they are a good substitute for multicolour sapphires.
A good clean emerald is priced at $3,000, and a similar good quality tsavorite is priced somewhere around $2,000.
"Basically, these new gems don't come cheap any more, and I would say they are in the bracket of top ten," says Tambi.
Traditional cuts are still preferred in this new segment such as round, emerald and radiant cuts, ovals and pears. However, fancy cuts in turquoise and corals are being widely accepted.
"In an age where consumers look forward to dressing up and accessorizing their outfits with statement jewellery, designs with a fresh play of colours, shapes and textures plays a key role, and the buyer is willing to pay a premium for it," concludes Mohideen.