Tarkashi, an art form that dates back 500 years, is practiced in only a few centres in India. Aesthetiic India, founded by Sweta Pachisia and Sonu Pachisia, aims to revitalize this traditional jewellery craft, and with their innovative approach, they have successfully made tarkashi jewellery fashionable and fun, capturing the interest of a wide audience.
Intricate, lightweight and moulded into elaborate patterns by skilled artisans, tarkashi is a beautiful technique used to craft silver jewellery and lifestyle accessories. The art form has its origins in Persia and the main centres of production are Cuttack in Odisha and Karimnagar in Andhra Pradesh.
Like any handcrafted process, the art of tarkashi or silver filigree is a laborious process. The younger generation of artisans do not want to pursue mastering the skills making it a dying art. Efforts are being made to boost demand so that younger artisans are also enticed to continue to learn the art form.
In the last few years, there are few new-age e-commerce brands that are bringing a modern spin to the designs to make it more appealing to the women today.
Sweta Pachisia and her sister-in-law Sonu Pachisia are bringing an element of fashion to tarkashi through their brand Aesthetiic India. The brand features jewellery, men's accessories, gifting articles as well as lifestyle and home décor pieces, all handcrafted by tarkashi artisans in Cuttack.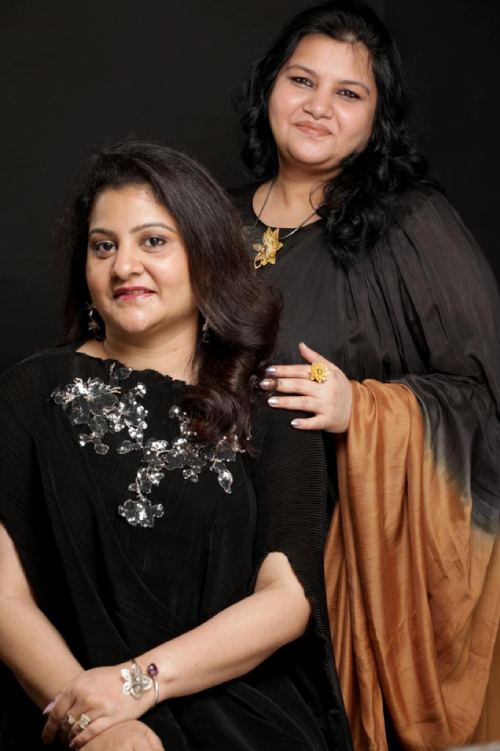 Co-founder Sweta Pachisia talks about the brand's evolution and their plan to make it big by catering to a global audience.
How did you decide to work with tarkashi?
My husband would often visit Cuttack for work. He came across the art of tarkashi, a dying art and wanted to revive it. Since I ran a clothes boutique for 15 years, he asked me to visit Cuttack and have a look at what we could do with it. I initially started working with a jewellery exporter and took their orders for 2-3 months. Later, I started working directly with the karigars and focused on giving the pieces a modern edge.
I launched my own collection in June 2020 soon after the pandemic hit India. I created 10-15 products which were sold on Jaypore's website.
Today, I have 300 designs. I create jewellery, lifestyle accessories, gifting articles as well as men's accessories. People have begun to like and appreciate the craft and the intensive labour that goes into making these handcrafted pieces. I have also received orders from USA and Singapore.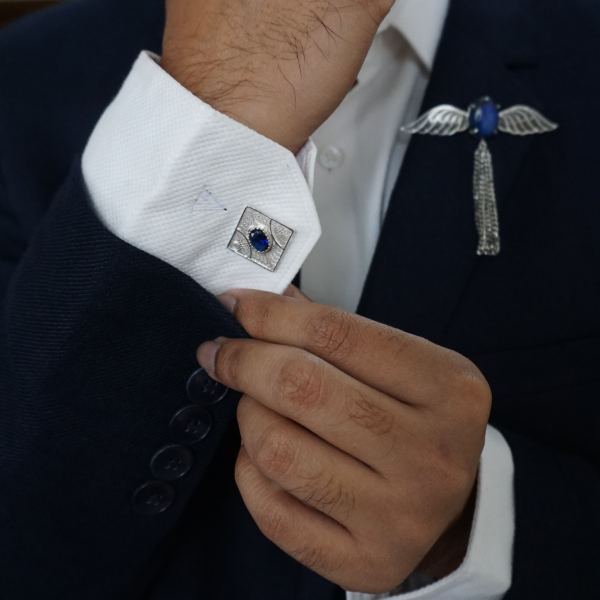 How long does it take for a piece to be crafted?
A big, intricate neckpiece takes two weeks to create. The finishing of the products like adding stones, textures, or gold plating is done in Kolkata. Smaller pieces take two to three days to finish.
How different is it to work with jewellery compared to apparel?
Since I ran a fashion store, I had a design sense. I am still learning the intricacies of jewellery. I have become more confident in my designs. I recently showcased my products at the Skill Orissa enclave since they invited me to promote the art of tarkashi.
Your designs go beyond jewellery…
Silver gifting is a huge segment especially for weddings. Since Diwali 2021, I started showcasing lifestyle products as well. I also do customisation for individuals as well as wholesale orders for weddings like tilak sticks, key chains, photo frames.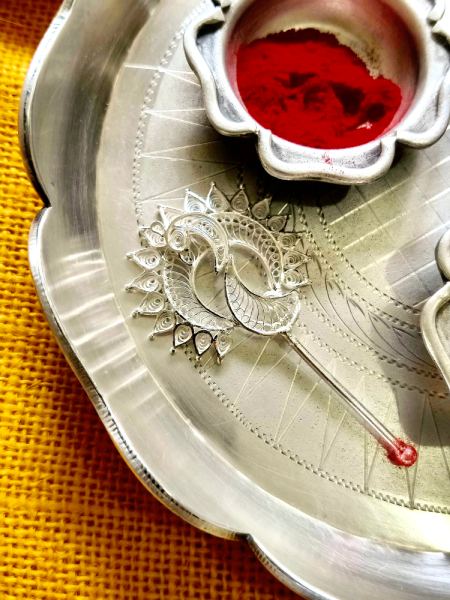 What are the challenges?
Ours is a pandemic baby. The awareness is slow but we are growing day by day. Cost is another challenge for us. We are trying to be cost effective.
What's next for the brand?
We are currently available on 15 platforms online. The next stop is to take the brand offline. I want to open a small store in Kolkata, and do more shows and export my products in a big way.