China has been one of the world's leading producers and consumers of gold. But the last few years have witnessed differing performances in China's gold and jewellery markets because of the pandemic limitations imposed in the country. Now, as the mainland region finally lifts its prolonged lockdowns, Shilpa Dhamija analyses the various factors that will revive its incumbent position in the gold market.
According to the latest statistics from China Gold Association, China's domestic gold (raw) production stood at 372.048 mt in 2022, an increase of 43.065 mt compared to 2021, resulting in a year-on-year increase of 13.09%.
While the production may have increased, the demand in the world's largest gold consumer market declined by 10.63% to 1,001.74 tonnes in 2022. Despite the decline and sporadic pandemic lockdowns, China accounted for over 27% of the total global demand for gold jewellery in 2022.
The latest January 2023 report by World Gold Council expects jewellery demand to improve further on a resilient 2022, while also cautioning "that strong base effects in Chinese demand could be undermined, if a more severe global slowdown drags down demand, elsewhere. China's reopening with its pent up and growth driven demand for jewellery will inject welcome momentum, although recurrent covid spikes are a potential headwind".
The Chinese New Year (CNY) is one of the first festivals of the year that triggers sale of gold and jewellery in mainland China. The tradition of buying gold for good luck, combined with the year-end bonuses in China, make CNY a hot period for gold sales. Last year, Shanghai alone saw a 12% year-on-year rise in sales of gold jewellery during CNY, also known as the Spring festival in China.
According to a World Gold Council report, the CNY festival was the region's main driver of growth in 2021 Q4, with nearly 24% y-o-y growth in gold jewellery. The country has also seen its gold bar and coin markets ballooning, with their demand growing from 12 tons in 2004 to 218 tons in 2022.
CNY usually falls in the first two months of the English calendar year and jewellers tend to accumulate in advance, anticipating the festival rush. One of the most common purchases during this festival are 'gold beans' or jewellery inspired by 'zodiac signs'.
The gold beans weigh approximately one gram and may be priced between 400 and 600 RMB ($62.85 and $94.28) per unit. This traditional method of investing in gold continues to attract younger Chinese because of its affordability. It's a trend that is also visible in China's social media scene where young Chinese share their monthly gold beans collection diary. Zodiac sign jewellery too, trends during this time. In 2023, which is the Year of the Rabbit in China, one of the region's leading jewellers Chow Sang Sang offered a 40% discount on making charges of Rabbit zodiac-sign gold jewellery and artifacts to attract young gold consumers.

Younger Chinese Will Dazzle With their Gold Purchases in 2023
"Fashionable designs, lighter weights and more affordable prices support the popularity of 24-karat hard gold jewellery items among young consumers", says a report by World Gold Council about CNY gold buying trends.
According to China Gold Association, the country's gold jewellery market went up 45% from 2020 to 2021, with 75% of customers aged 25-35! "Currently, Gen Y and Z contributed the most to the sales of the jewellery industry in Mainland China. Yet, millennials' increasing spending power will fuel the growth of the industry as they mature," adds Chan Sai-Cheong, Managing Director of Chow Tai Fook Jewellery Group, one of the world's top 10 luxury goods companies by sales.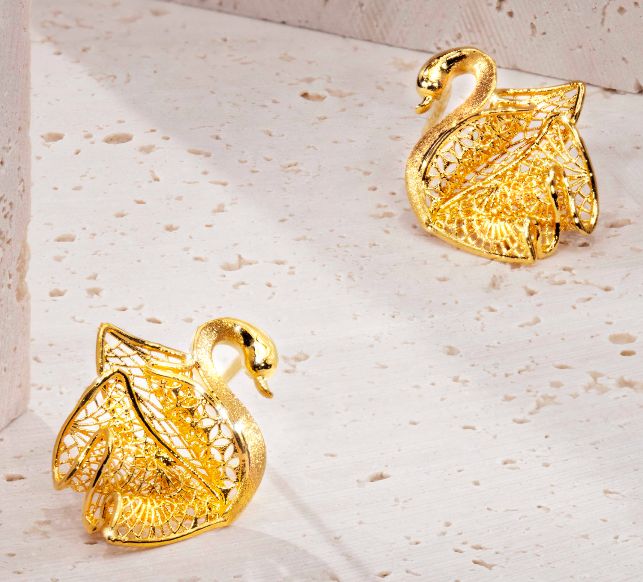 Even during the pandemic, it was China's younger population that drove e-commerce gold sales in the country's popular shopping festival called the Singles' Day or the Double Eleven festival. According to reports in Chinese media, gold bars sold out quickly on a show hosted by Chinese renowned livestreamers Li Jiaqi and Viya in 2021. On JD.com, sales of gold jewellery jumped more than 150% from a year earlier, while gold bar purchases more than doubled.
Weddings Will Continue to Dominate Jewellery Sales in 2023
As China dismantles zero-covid strictures, weddings are likely to resume with a renewed fervour. Pre-pandemic weddings dominated sales of gold and jewellery in China.
According to a Hong Kong Trade Development Council (HKDTC), the wedding market made up for nearly 50% of mainland China sales of consumer jewellery. Elaborating further, the report states that "89.5% of consumers in the country have purchased jewellery for their weddings, with the majority of them buying rings (77.5%) and necklaces (75.5%)." Even during the lockdown period, the wedding market size in China in 2022 is estimated to have reached $575 billion (4 trillion RMB).