Sustainability is an ever-evolving mission for the global jewellery industry as consumers are becoming increasingly conscious of the impact that their buying habits have on the environment. For jewellery brands, scrutinising the provenance of their raw materials is only one step of many, in their journey to reduce their environmental footprint. SHILPA DHAMIJA reports.
For a long time, over-the-top packaging has been an indispensable premium experience offered by jewellery brands, but now many leading global players such as Boucheron, Pandora and Chopard are moving away from extravagant packaging to environmentally friendly options to assist ethical consumerism.
Tiffany and Co.'s iconic blue packaging is getting an eco-makeover. According to the brand, it used 65% recycled content in its packaging in 2022. By 2025, it plans to eliminate single-use plastic packaging and collaterals containing plastics.
Pandora is experimenting with circular materials that may be easy to reuse or recycle. The Danish jewellery brand no longer uses plastic in its carrier bags and has also reduced the size of its boxes by using fewer materials thus making them easier to recycle. "The new design results in more than 60% fewer greenhouse gas emissions, compared to our earlier versions of jewellery boxes", claims Pandora in a statement about the brand's sustainable packaging initiatives. With smaller and lighter materials Pandora hopes to lower its transportation footprint too.
According to Chopard, it uses only FSC-certified paper for all of its in-store shopping bags and wrapping. FSC is a standard setting organisation that promotes the practice of sustainable forestry worldwide. Chopard uses wooden walnut boxes using FSC-certified wood, water- based varnish and glue, recycled paper and cardboard, as well as stainless steel hinges and fastening systems which can be recycled infinitely. But is using so many different materials with varying degrees of recyclability, in one single packaging, a smart choice ? While choosing the materials for packaging, do brands study how their\consumers in different socio-economic, geographical locations dispose them?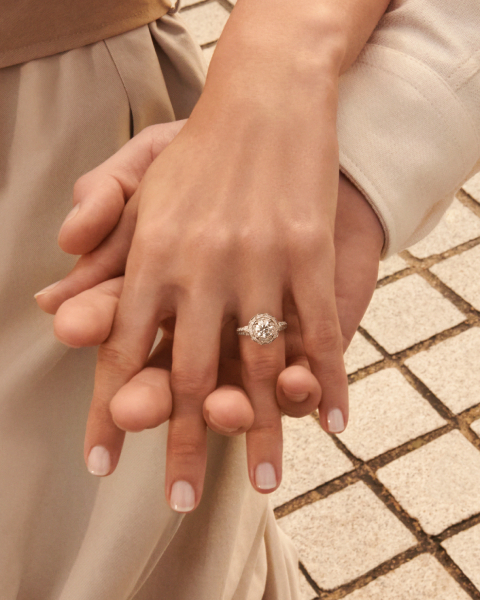 A 'Sustainability in Packaging' report by Mckinsey finds that it is crucial to understand how local consumers, in different regions, use products and dispose of the packaging. The report recommends that the right sustainable packaging plan should include comprehensively mapping out cradle-to-grave packaging journeys from filling to usage and disposal.
Among the type of consumers most concerned about sustainability, the report indicates that Generation-X is most concerned about various sustainability issues, followed by Gen-Z, millennials, and baby boomers. Appealing to Gen-Z and Gen-X is crucial for luxury brands as this demography is forecasted to make up more than a quarter of the Asia-Pacific (APAC) region's population. In the US alone, Gen-Z has over $360 billion in disposable income, according to another report.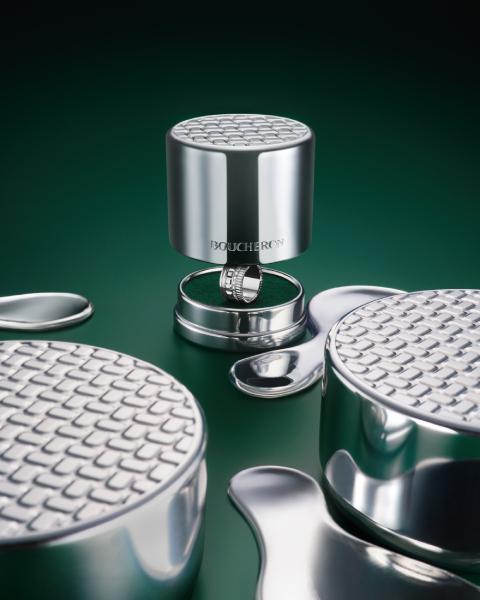 Boucheron, a leading Parisian jewellery house is taking its green agenda more seriously. The Kering group brand recently kicked off an initiative to offer only sustainable jewellery cases for its jewellery, worldwide. Made from just two natural & recyclable materials; aluminium and wool-felt, Boucheron has designed 7 box styles to replace its 12 existing luxurious jewellery boxes to reduce overproduction and waste. "We are reimagining jewellery packaging to favour lightness and more responsible materials over opulence," reasons Hélène Poulit-Duquesne, CEO, Boucheron, in a statement.
Boucheron selected aluminium for the outer-case of its jewellery boxes as it is light, durable and infinitely recyclable. The box does not have any non-recyclable metal hinges or other connecting parts. Just a simple lid opening style. Inside the box, jewellery is wrapped in wool-felt without the assistance of any kind of glue or sewing making it easy to separate from aluminium in the recycling process.
The boxes feature a uniformly sculpted mesh of emerald-cut design on the aluminium to represent the pattern of Place Vendôme, Paris from the sky. The aluminium jewellery boxes are already being used at Boucheron's flagship store at Place Vendôme in Paris. Boucheron plans to roll out the eco-friendly boxes across all worldwide boutiques by 2024.