After three years of lockdown, China's much awaited reopening in 2023 signified a promising comeback for one of the world's biggest consumers of gold. Fuelled by pent-up demand and by buyers seeking safe haven investment, gold and precious jewellery witnessed a double-digit growth in Mainland China, Hong Kong and Macau regions in the first six months of 2023. Looking ahead, the question arises: will this surge in demand persist?
According to the World Gold Council (WGC), Chinese consumers bought 198 tonnes of gold jewellery in Jan-March 2023, the highest number recorded since 2015, in the same quarter. Gold purchases in China made up for 41% of the global sales during this time.
Hard pure gold products gained the most traction. Heritage gold jewellery and hard-gold lightweight products led the sales momentum. Within both the heritage gold and the hard pure gold jewellery, products with enamel and gem inlays rose in popularity.
While pent-up demand worked as the primary catalyst for gold and jewellery sales, jewellers in China introduced creative marketing methods such as pricing transparency to cater to cautious spenders – by adopting the per-gram pricing method for gold jewellery instead of the per-piece model, according to the World Gold Council.
Chow Tai Fook (CTF), the region's biggest retailer by market share, marked a 29.4% growth in retail sales value in the first quarter of FY2024 (Apr-June 2023) as compared to the same period last year. For CTF, the China region started showing signs of recovery in the jewellery sector in Q4 FY2023 (Jan-Mar 2023), immediately after travel resumed between Mainland China, Hong Kong & Macau.
According to CTF the decline in sales during the lockdown period narrowed down significantly in the first three months of 2023, leading to a profitable next quarter.
The growth in the Apr-June quarter for CTF was driven by its self-operated points-of-sales in Hong Kong and Macau as buyers from Mainland China resumed their travels to the hot shopping destinations. Gold products and gold jewellery dominated the sales in Hong Kong and Macau with a 101% rise as compared to Apr-June last year, whereas gem-set and platinum jewellery grew by a much lower 16.9%.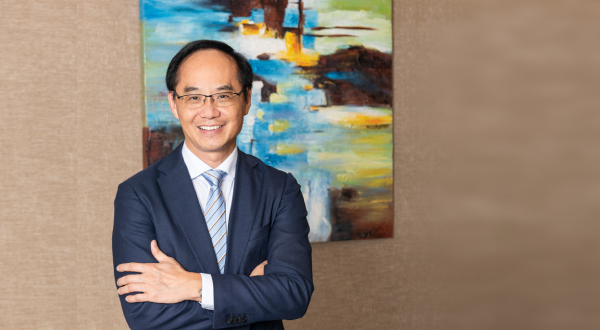 "We expect to see a sustained demand for quality gold jewellery among Chinese consumers", Kent Wong, Managing Director of Chow Tai Fook Jewellery Group affirmed in an interview with Solitaire International. CTF expects the growth momentum to continue in the next quarters of FY 2024, as a string of key Chinese festivals will be celebrated in the country without restrictions, after a long time. "Upcoming holidays such as the Mid-autumn festival, China's National Day Golden Week, Christmas, and Chinese New Year are typically high seasons for retail. We anticipate that these festivals will continue to underpin our sales and focus in the second half of FY2024," explained Wong.
LVMH, the world's biggest luxury conglomerate with Tiffany & Co, Bulgari, Fred, Chaumet and Repossi in its jewellery portfolio, too, saw a jump in sales, after China's reopening. LVMH recorded a 17% rise in the first quarter of 2023 (Jan-Mar) from all its luxury brands, exceeding analyst expectations.
Keeping Expectations in Check in China's Post-Pandemic Growth
While local jewellers are confident of a positive growth forecast, some global players like Pandora are being cautious of their expansion plans in Mainland China. Currently, China accounts for only 3% of the revenue for the Danish brand, which plans to grow it further with a brand relaunch scheduled for the third quarter as it waits for jewellery demand to bounce to pre-pandemic level. Pandora aims to carry out the relaunch in one city at a time in China, "Given that the traffic volume still is way below where it needs to be for us", Chief Executive Alexander Lacik told Reuters.
According to China's National Bureau of Statistics, the month of May saw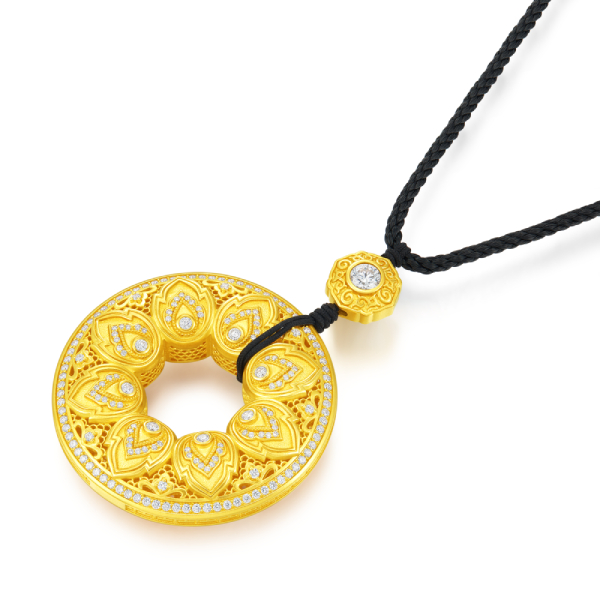 24.4% rise in the sales of gold, silver and jewellery to 26.6 billion yuan (S$4.98 billion). Despite delivering a positive double-digit percentage rise, May growth was much slower than the previous two months recorded at 44% and 37%. The average Shanghai-London gold price premium continued to fall amid weaker wholesale gold demand in May, according to the World Gold Council. While demand for gold slowed down among consumers, China's gold reserves reached 2,092 tonnes by the end of the month, a 16 tonne m/m rise and the seventh consecutive increase.
Historical patterns show that wholesale gold demand may remain tepid in coming months – potentially suppressing the local gold price premium – before picking up around the start of Q3, notes Ray Jia, senior analyst, China World Gold Council.