In the massive global fine jewellery industry even though there are plenty of dedicated iconic and legendary jewellery brands, there always seems to be room for more. In the last five-six years, popular luxury houses like Gucci, Prada, Balmain and even home-grown brands like Sabyasachi and Manish Malhotra have purposefully recognised precious jewellery as a more permanent revenue stream in their multi-faceted businesses. But why are brands who have been in the luxury industry for decades and centuries showing sudden and more serious interest in the precious jewellery market only now? Shilpa Dhamija explores.
The fine or precious jewellery market is expected to grow to a retail value of $340-$360 billion by 2025, in which branded jewellery could grow at a compound annual growth rate (CAGR) of 8% to 12%, according to a Mckinsey report.
Currently, 'branded' jewellery alone, has a minority share in the overall fine-jewellery market. Despite the popularity of iconic brands such as Tiffany's and De Beers, 'branded' jewellery contributed to only 20% of revenue (as of 2021). However, the Mckinsey report predicts branded jewellery's market share may grow to 25-30% by 2025, generating about $80 to $100 billion.
For Louis Vuitton, which launched its first jewellery line in 2001, fine jewellery has been one of the highest-growth categories in its multifaceted luxury business, if not the highest, according to Michael Burke, chairman and chief executive of Louis Vuitton, as per the report.
Louis Vuitton's first jewellery line was launched under the leadership of designer Marc Jacobs, who was then the brand's creative director. Since then, the French fashion brand has created some of the most celebrated fine and high jewellery collections.
The rising demand and scope of growth for branded jewellery has encouraged other well established fashion houses to leverage their brand value in the jewellery market.
Founded in 1913, Prada, the Italian legacy fashion brand launched its first ever in-house fine-jewellery line only last year. Its first ever collection, built around the theme of sustainability, is targeted at Gen-Z and millennial consumers. Prada's 'Eternal Gold' jewellery collection uses 100% certified recycled gold, according to the brand. The collection includes snake bracelets, heart motifs, chain necklaces, ribbon chokers. Prada's own archetype, the triangle, can be found in every piece – as a clasp closure and in earrings and pendants.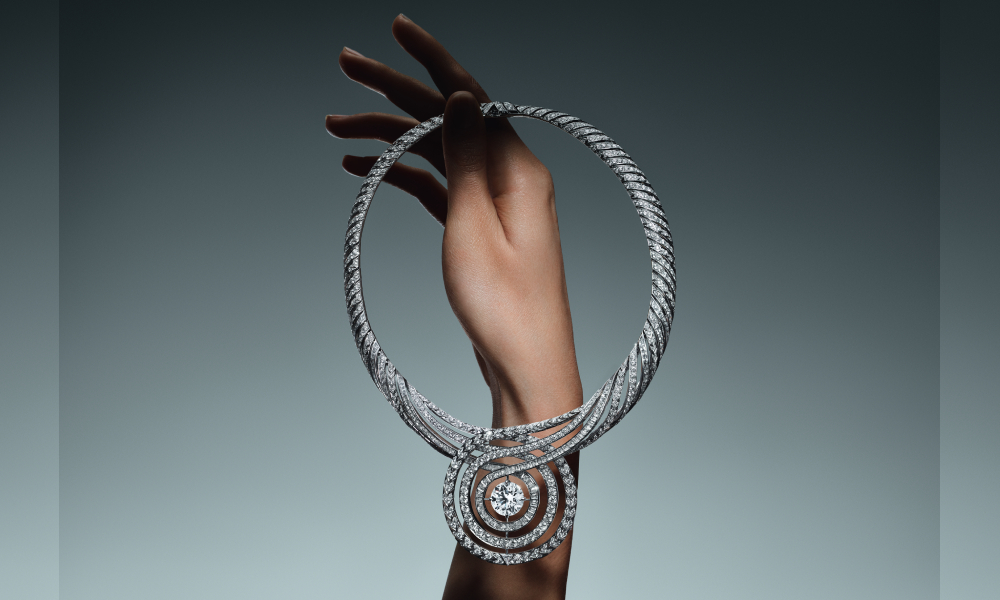 Gucci, a popular Italian fashion house owned by the Kering group introduced its first fine jewellery store in a key shopping district in Paris in 2019. Saint Laurent (YSL), another luxury fashion and beauty brand under Kering, launched its first ever fine jewellery line, in May this year. The French brand's first jewellery collection features 18-karat gold, diamonds and other precious materials and covers a wide price range from 690 euros for a ring, to 3,900 – 6,900 euros for various multi-chain bracelets and goes up to 45,000 euros for an oversized chain bracelet in yellow gold. Saint Laurant jewellery is available on its online store as well as a few flagship boutiques around the world. Kering is one of the largest luxury fashion conglomerates in the world. It also has the Parisian jewellery brand – Boucheron under its umbrella.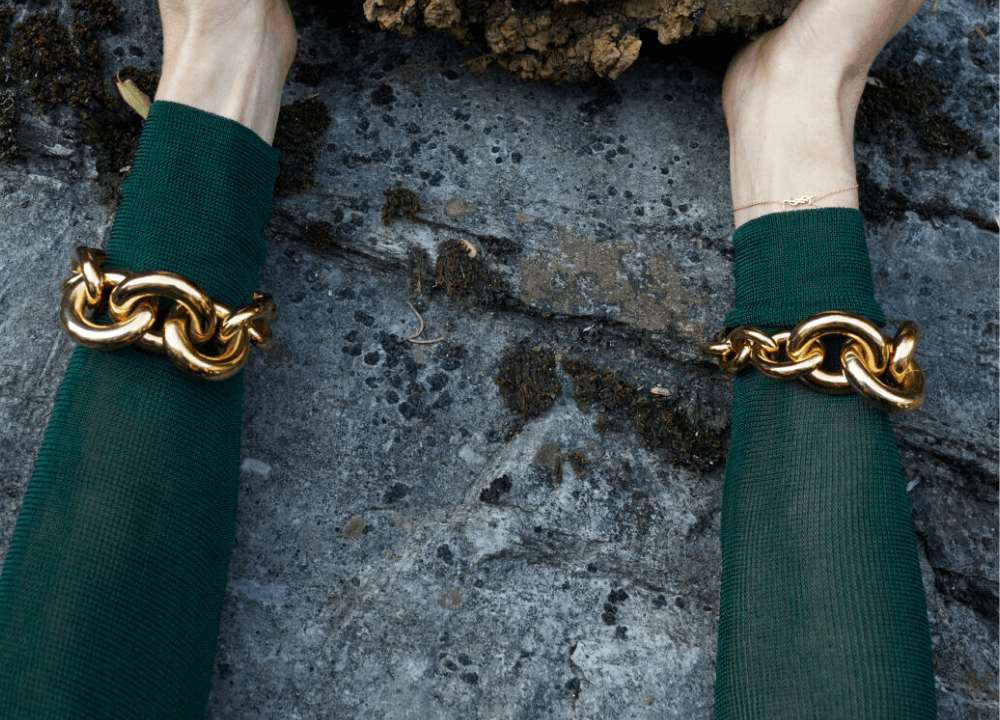 Luxury fashion brand Balmain presented its debut fine jewellery collection at the Paris Haute Couture week in 2022. The French brand claims to have made its 20-piece line with recycled and ethical 18-karat gold, conflict-free minerals, and traceable gemstones. The collection celebrates the house's coat of arms – the 'Balmain Blazon' that blends a crown and lions, and the embroideries from Balmain's current creative director Olivier Rousteing's 2012 runway collection.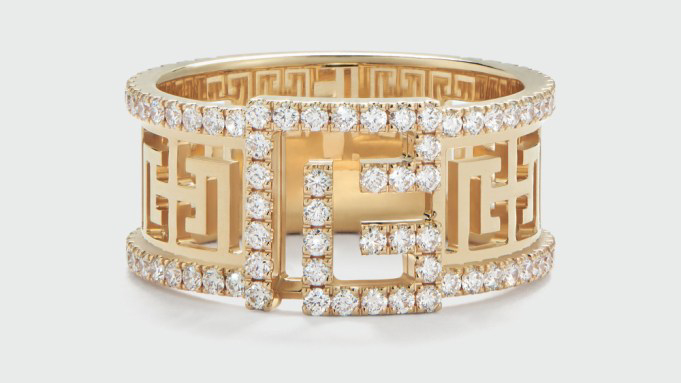 Closer to home, ace designer Sabyasachi Mukherjee, who recently started his journey of global expansion with a flagship store in New York, forayed into the intricate universe of Indian wedding jewellery back in 2017. Although the designer has collaborated with jewellery brands like Forevermark in the past, his own fine and heritage jewellery line that launched along with his autumn winter couture collection in 2017 has now become an indispensable part of his luxury business. Earlier this year, Sabyasachi launched a dedicated jewellery store at the Taj Krishna in Hyderabad's Banjara Hills.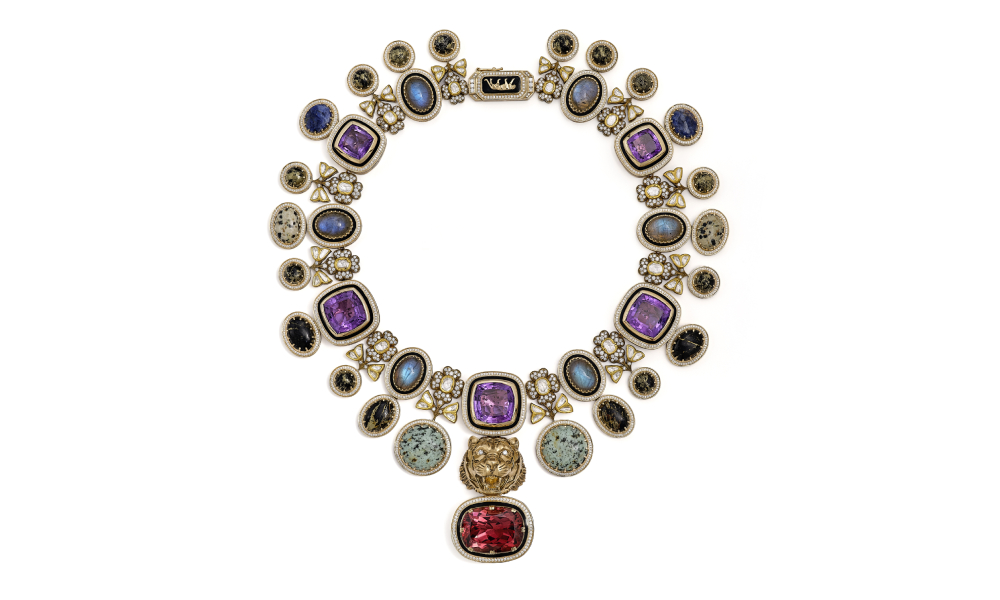 Mumbai-based Bollywood A-listers' favourite fashion designer, Manish Malhotra, too, launched his first ever, all natural diamonds high-jewellery collection in June this year. Indian actress, Kiara Advani was seen adorning jewellery created by the designer, at her wedding. Although Malhotra has collaborated with traditional jewellers before, the Diamond Bride collection is his first in-house collection. In 2019, Malhotra collaborated with Jaipur-based jeweller Raniwala 1881 to design a special collection of fusion bridal jewellery.