Diamond analyst Paul Zimnisky delves into the intricacies of global natural diamond supply, shedding light on the prevailing trends and the significant factors shaping the landscape.
According to Paul Zimnisky forecasts, annual global natural diamond production will remain within a range of approximately 115 and 125 million carats through the end of the 2020's.
This compares to a recent high-water mark of 153 million carats in 2017 and a recent low of 110 million carats in 2020.
Notable mines including Diavik, Ekati, Nyurbinskaya and Almazy-Anabara, are forecasted to either reach economic depletion or conclude conventional mining by the end of this decade.
Currently, these mines account for a combined 17-20 million carats of annual production, representing approximately 15% of global supply by volume.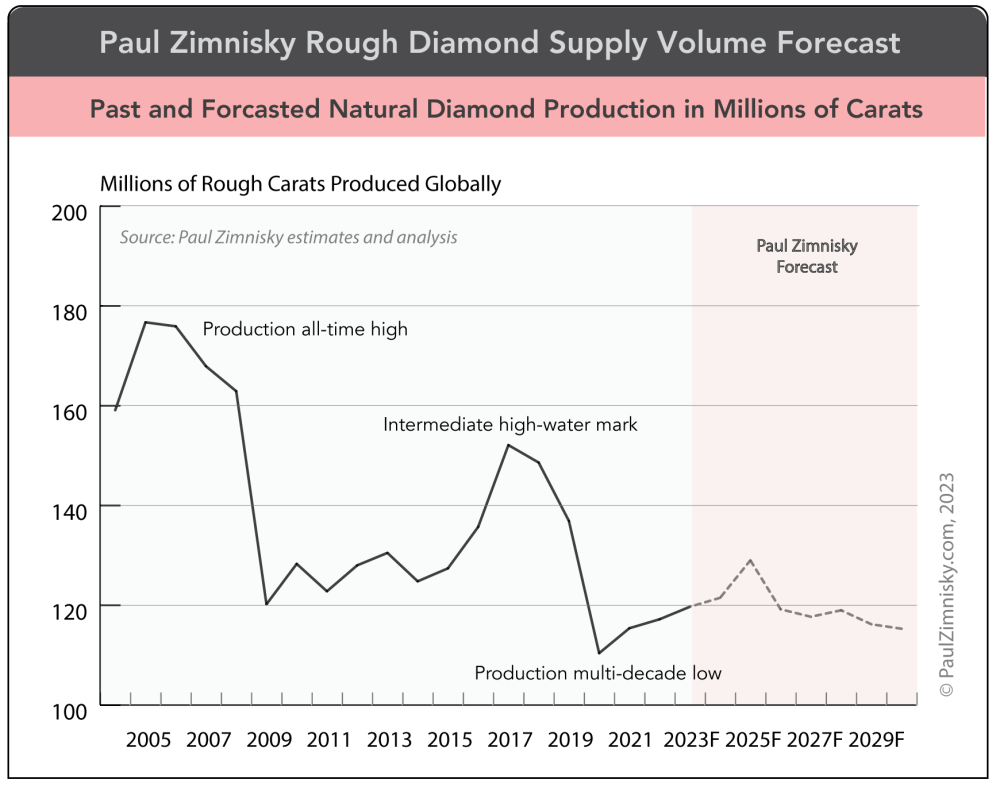 It is worth noting that Russia's ALROSA, the owner and operator of Nyurbinskaya and Almazy-Anabara, ceded disseminating resource estimates early last year, so data is somewhat limited, and Burgundy Diamond Mines, the new owner of Ekati, has publicised plans to potentially extend the mine life with a novel remote, robotic mining method – i.e. mine lives in general can be somewhat fluid.
However, a downward sloping trend of natural diamond supply is undeniable as declining supply from aging mines is only being partially replaced by limited sources of new supply.
Only one new large-scale mine is expected to commence production in the next 5 years: the Luaxe mine in Angola. Stakeholders (which include ALROSA) have indicated that the mine could eventually produce up to 6 million carats annually, which would make it one of the world's top-10 diamond mines by production volume.
However, financial as well as engineering hurdles related to the development of Luaxe reportedly remain which could delay the commencement of commercial production.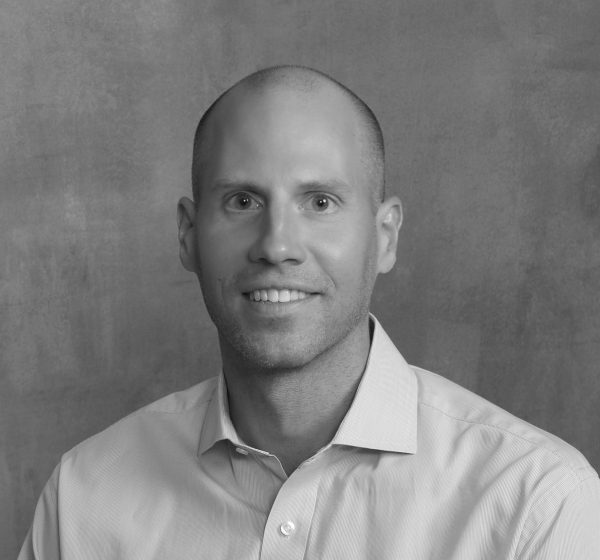 In addition to Luaxe, two commercial mines in Sierra Leone are slated to commence production in the near term: Tongo and Meya. The primary owners of both mines, Newfield Resources and Meya Mining, respectively, are currently raising in excess of $125 million in capital (combined) to finish construction. While the mines are expected to produce a high-quality product mix, the combine production will likely be well below 1 million carats annually.
There are also a handful of development projects in Russia that could potentially become producing mines in the coming years, e.g. Mayskaya and Beenchime/Khatystakh placers, however, with Western sanctions on Russian diamonds, it is unclear if development timelines will be adjusted.
Finally, De Beers is developing the Chidliak project in Canada's Nunavut Territories. The project is currently going through environmental approval and if fast-tracked, the mine could reportedly be operational as early as 2026. Production would likely be around 1 million carats annually.
Beyond the 2020's, new sources of natural diamonds are expected to remain sparse. Only a small handful of larger-scale undeveloped diamond deposits remain globally, examples being the Star-Orion South project in central Canada and the Bunder project in central India.
---
Paul Zimnisky, CFA is a leading independent diamond industry analyst and consultant based in the New York metro area. For regular in-depth analysis of the diamond industry please consider subscribing to his State of the Diamond Market, a leading monthly industry report; an index of previous editions can be found here. Also, listen to the Paul Zimnisky Diamond Analytics Podcast on iTunes or Spotify. Paul is a graduate of the University of Maryland's Robert H. Smith School of Business with a B.S. in finance and he is a CFA charterholder. He can be reached at paul@paulzimnisky.com and followed on Twitter @paulzimnisky.
Paul will be giving a keynote address at the Kimberly International Diamond Symposium in South Africa on 24th August, 2023.
Disclosure: At the time of writing Paul Zimnisky held a long equity position in Lucara Diamond Corp, Brilliant Earth Group, Star Diamond Corp, Newmont Corp and Barrick Gold Corp. Paul is an independent board member of Lipari Diamond Mines, a privately-held Canadian company with an operating kimberlite mine in Brazil and a development-stage asset in Angola. Please read full disclosure at www.paulzimnisky.com.