Retailers across India are eagerly preparing for a prosperous festive season of platinum sales following the highly successful Buyer Seller Meet 2023 organised by Platinum Guild International (PGI) in Kochi. With a strong line–up of designs and optimistic feedback from the retail sector, manufacturers are poised to capitalise on the growing demand for platinum jewellery in the country. 
The upbeat mood at Platinum Guild International's (PGI's) Buyer Seller Meet 2023 held in Kochi on 6th and 7th July reiterated the double-digit growth that the white metal is currently enjoying and the strong potential that it has in India.  
Vaishali Banerjee, Managing Director, PGI India, noted, "The retail mood seems to be really up and that is encouraging to see. The retail feedback that I have got is very bullish. We are quite confident that we should be able to continue with the kind of growth we delivered last year – around 20% growth in fabrication and 26% growth in retail. The Platinum Season of Love (in 2023) was outstanding. We crossed 30% growth. I think the season for all our categories should be strong. We've got a strong lineup and everybody is backing the festive season."  
At the international level, too, PGI is quite positive about platinum jewellery sales. "Across all markets we've seen very healthy business, and all eyes globally are on India, because of the phenomenal growth and potential it has," informed Tim Schlick, COO of PGI.   
To help drive growth numbers, 16 platinum manufacturers showcased innovative products in line with PGI's key themes and global jewellery trends to cater to consumers aged between 20 and 40.   
"The manufacturers have put in a lot of effort across all three of our brands. They've got the new Season's collection but each of them has developed the key themes with a difference. Some have used technology, others have used design trends like colour, materials like ceramic, as well as developed different types of products and accessories in Men of Platinum. In Platinum Evara, they have looked at new categories of opportunities like bracelets," added Banerjee.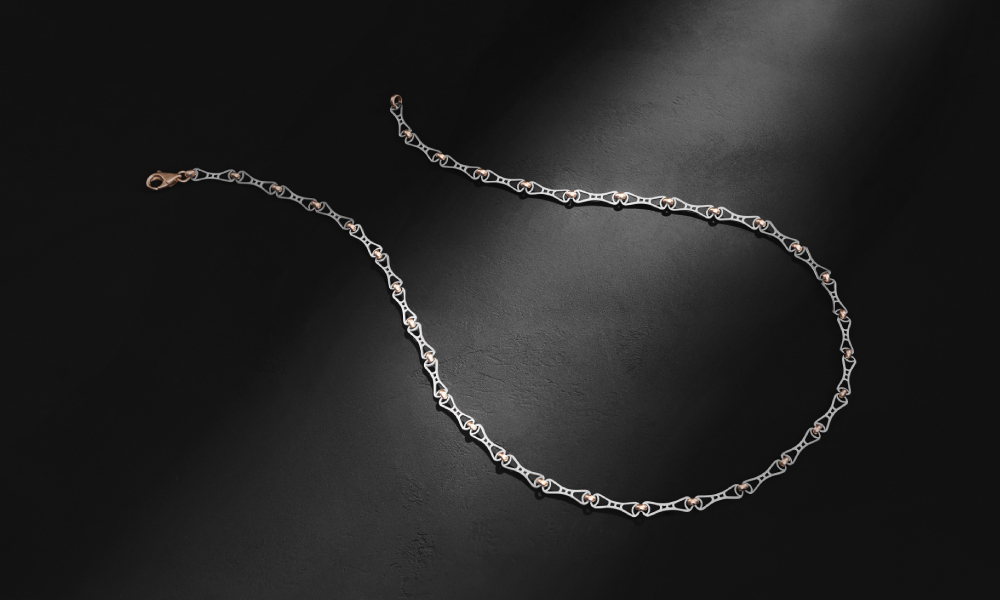 Wristwear: A High-Growth Category
"Wristwear has been there, but young women don't want to wear bangles. We had seen that there was a big product gap and we have designed products to fill these gaps," Banerjee elaborated while adding that the products are vastly different from those in gold.

Wristwear is also big for men. "Beyond buying one or two chains, men are looking at bracelets. They are going beyond kadas. In the East, flexi bracelets for men are one of the higher selling products. If you see share of business, chains will be still larger but if you are looking at category growth, then bracelets are higher," Banerjee pointed out.
Another interesting point that was talked about at the BSM was repeat orders for kadas for new-born babies and children.
Design Narratives
"Design differentiation is a big ask from our consumers, especially from the millennials and Gen Z generation," shared Pallavi Sharma, Business Director, PGI India. "It is not just about being trendy but the narrative that is brought out is also important because platinum is bought for significant, emotional moments. There is a lot of technology that is being brought into the manufacturing and design process. A lot of colour is coming into play like the use of pink gold across all three of our brands. It gives us an advantage to get into the gold section and talk to the customer," added Sharma.
"One of the big trends which we are building on is the versatility of the jewellery which can be personalised. Platinum is getting into this space because consumers want to look different every single time. We are looking at big-looking jewellery that is still light and easy to wear with chic sensibilities. The finish is also important. In chains, we are looking at laser cutting with hollows. We are also looking at exploring coloured stones with fancy shapes as well as materials like ceramic while keeping the pieces subtle with a premium look to it," elaborated Sharma.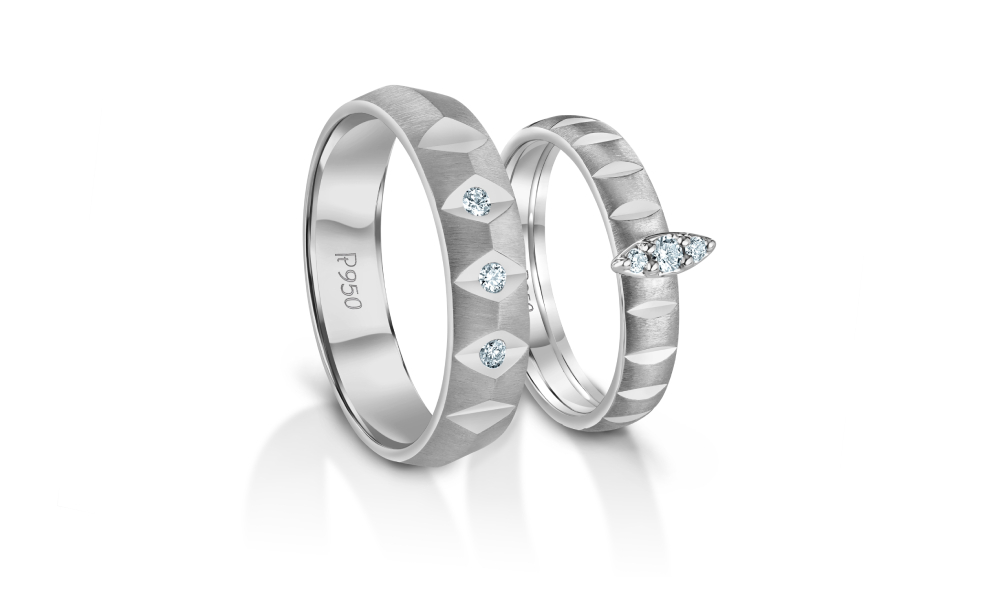 Our categories love bands and Men of Platinum are gaining traction. The big focus for India in 2023 is building up the self-purchase segment for women. There is a younger consumer out there seeking precious, white jewellery which can be worn every day with distinct design offerings. This market is very cluttered so it needs right positioning.
The Right Branding For Incremental Sales
Zairin Faizal-Khoo, Head – Market Development at Anglo American, was also present at the BSM. He noted that the right branding and positioning could really drive platinum sales and the overall market for platinum. While platinum is used for medical, industrial and automobile applications, jewellery plays a very important role in developing the platinum market.
"Currently jewellery accounts for somewhere between 15 and 30% of the annual platinum consumption," informed Faizal-Khoo. "Looking at these percentages one may feel that jewellery is or is not significant in terms of its role. A more meaningful observation is the historical proof that jewellery responds very well to stimulation, and you can see the results in a few months. That's really important because with marketing and branding there is a huge potential for incremental demand. Secondly, you could position it in such a way that platinum jewellery does not have to compete with the same share of wallet for another piece of jewellery or any other luxury product. When we look at developing markets for our metal, the diversity needs to be more than just in its applications. It is also in its patterns of consumption and utilisation. So, jewellery is very important part of our overall market," shared Faizial-Khoo.
When asked why South India continues to be platinum's best customers, Banerjee noted, "Historically, South India was our test market, if you look at the young audience that platinum focuses on, we offer a branded experience and we know that the South of India values high quality material. Then you have the strongest retail brands who offer the experience of platinum which adds to consumer confidence." That being said, North India is not too far behind. "Initially platinum demand was more South-dominated, now it is actually quite balanced. You'll see that every South retailer has become a national chain or, or if they haven't, they are aspiring to become one," explained Banerjee, while adding that East India is also warming up to the white metal.
The expanding reach of PGI's partner chain stores into tier 2 and 3 cities has brought the allure of platinum brands and the unique platinum experience to a wider audience. With the participation of top retailers and independent store owners, the BSM event serves as a crucial platform for them to strategise and prepare for the highly anticipated festive season. As the momentum for platinum sales continues to build, retailers are enthusiastic about capitalising on the growing demand and offering consumers a captivating selection of platinum jewellery across various regions of the country.