Akshaya Tritiya is one of the most auspicious days for buying jewellery in India after Dhanteras. This year, with the Covid situation under control, consumers flocked to jewellery stores to buy gold and diamond jewellery as well as bullion on the festival day, which fell on 3rd May.
Despite high rates, consumers purchased bullion as well as jewellery on Akshaya Tritya festival for it is believed to bring more wealth and prosperity to the household. Jewellers across India have reported positive growth compared to pre-pandemic levels.
Double digit growth
Dr Saurabh Gadgil, Director, PNG Jewellers, shared that sales are 30% higher than 2019 levels.
Ramesh Kalyanaramn, Executive Director, Kalyan Jewellers, said, "This Akshaya Tritiya, we have witnessed a strong momentum across geographies and product segments, resulting in a positive growth outlook. We are encouraged by the significant increase in footfall, sales volume, and value, even when compared to the pre-pandemic days of 2019 (since the last two years are not comparable due to covid disruption).
"The higher traction this Akshaya Tritiya could be owing to the lower volatility in gold prices over the past week, further aided by revenge shopping and the festival. While an uptick in sales in the Southern markets was expected, the response from the non-South markets have also been extremely encouraging," he noted
Jewellery sales on the auspicious day exceeded Aisshpra Gems & Jewels' Director Vaibhav Saraf's expectations by five times. "We witnessed a crowd of 400 to 500 people at any given hour in the store during the day. People purchased all sorts of jewellery from token purchases to bridal sets. We also organised a car and bike lucky draw to further incentivise purchases on the occasion," shared Saraf.
"Gold worth Rs. 15,000 crores was purchased on Akshaya Tritiya. The total gold sold as of 5pm was 23 tonnes, and was expected to cross 30 tonnes," informed Kumar Jain, national spokesperson for the India Bullion and Jeweller's Association. "Wedding jewellery purchases drove the demand this year. At least 40 lakh people are expected to get married in the country, of which 10 lakh marriages are scheduled in Maharashtra alone until July 14," added Jain.
Diamond bridal jewellery in demand
At PNG Jewellers, wedding shopping was the highlight. "There is a lot of demand for necklaces, kadas, heavy wedding jewellery in gold as well as diamonds with average price points starting from Rs. 5 lakh onwards. Diamond jewellery demand has been surprisingly very strong across cities, tier 2 and tier 3 towns as well. It has outshone all other categories this year," remarked Dr. Gadgil.
At Popley Eternal, too, diamond bridal jewellery surpassed gold as a category with average price points ranging between Rs. 10 lakh and Rs. 15 lakh. Within the segment, solitaire rings and solitaire tops were hot-sellers, informed Suraj Popley, Founder of the brand.
Pooja Diamonds, a bridal jewellery retailer from Gujarat, saw 100% rise in footfalls compared to 2019 on Akshaya Tritiya. "Some brides took delivery of their bridal jewellery, while others placed orders and picked up a token piece to mark the festival. We are happy to see that the pre-pandemic vibe is returning to the market and businesses and consumer behaviours are going back to normalcy," shared Shrey Mehta, Director of the brand.
For Lagu Bandhu, it was one of their best single-day sales. They saw a 100% increase in sales over the last year. "Clients were interested in purchasing diamond jewellery. Our newly launched 14-karat rose gold collection was also a hit. The average ticket price was Rs. 75,000 – Rs. 80,000. Necklaces, earrings and traditional ornaments like naths were in demand," explained Kunal Dilip Lagu, Director of the brand. Their Borivali store in Mumbai fared the best out of the six stores they have in Mumbai and Pune.
At Tikamdas Motiram Jewellers, footfalls were 60% higher than 2019. Reema Pahuja, Director of the Mumbai-based brand shared that bridal jewellery accounted for a large part of jewellery sales, especially versatile pieces that can be reused after the wedding.
Millenials drawn to gold
One of the biggest takeaways that jewellers reported was the presence of millennials purchasing gold bullion and token jewellery on the occasion.
"Most of the bullion buyers were millennials. They are recognising the value of gold as a long-term investment. This means that the future of the gem and jewellery sector is bright," expressed an ebullient Kumar Jain.
Dr. Gadgil, too, remarked that they witnessed a lot of new customers, especially millennials, who made token purchases with an average price point of Rs. 25,000 on the auspicious day.
Consumers were not deterred by the gold prices. Somasundaram PR, Regional CEO, India, World Gold Council, reiterated the upbeat market sentiments. "After two years of covid-induced lull, the festive sentiment among trade and consumers appears to be stronger this year, surpassing expectations. Sustained aggressive marketing and trade promotions have played a role in increasing in-store visits and leveraging the occasion. Digital gold buying platforms also sound upbeat, with small buyers enthusiastically picking up the convenience of purchasing gold for as little as one rupee on their smartphone, without having to worry about purity and transparency.
"Even with gold prices at a high, initial market feedback point to a buoyant Akshaya Tritiya, due, in no small measure, to a heightened interest in gold among consumers following risks posed by inflation and global uncertainties," Somasundaram PR stated.
Brisk buying
At Indian Gem & Jewellery Creation, gold jewellery fared better. "Even though gold prices were Rs. 53,000 per 10 gms, we saw a good demand. We had a lot of new designs for customers to choose from. We showcased a rose gold jewellery collection and a dancing set collection which was well received. We also had a good number of bookings for wedding sets. People picked up items between Rs. 2 lakh and Rs. 5 lakh," informed Pratik Dugar, Director of the Kolkata-based brand.
Another Kolkata retailer, Virrayaa Jewellery saw heavy sales of polki and gold jewellery for weddings as well as daily wear. "Customers were waiting for Akshaya Tritiya and enquired about offers much before the festival. Most of our clients opted for traditional jewellery. A variety of jhumkas, chand balis, bracelets and even daily pendants and ear tops were bought, specifically in the Rs. 4 lakh to Rs. 6 lakh bracket," shared Ritu Bajoria, Designer and Proprietor.
All 390 stores of Tanishq were open for business on Akshaya Tritiya. Their new collection Kalai featuring finely crafted bangles was well received while earrings and finger rings were also favoured. "Our newly introduced Gold Coin ATMs also enabled customers to shop quickly and comfortably. We now look forward, enthused by this response, to a good wedding season ahead," informed Arun Narayan, Vice President, Category, Marketing and Retail, Tanishq at Titan Company Limited.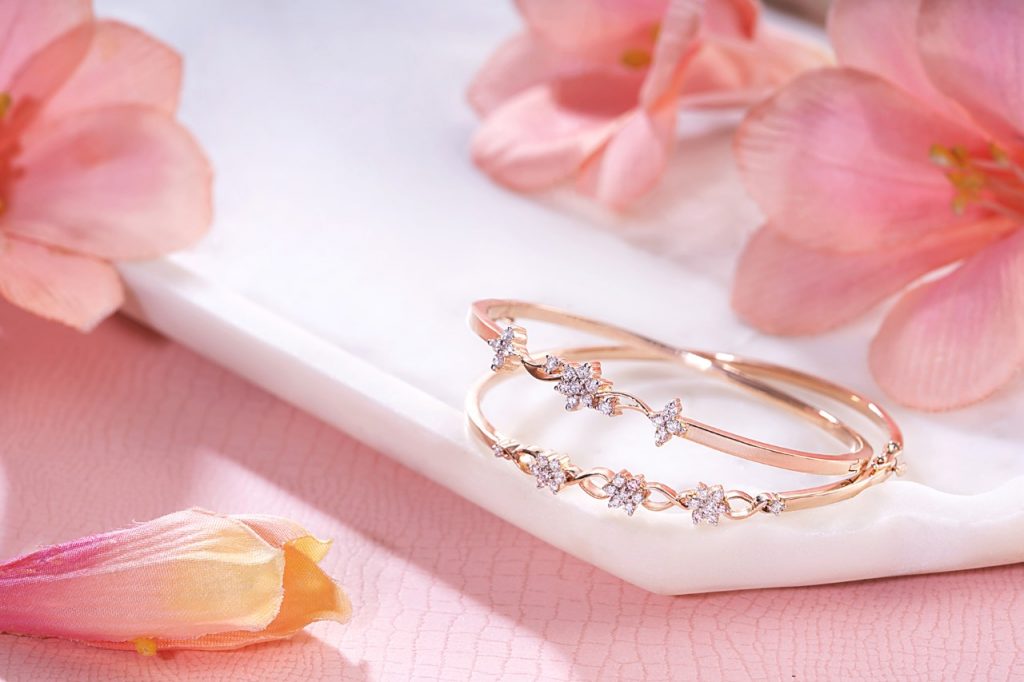 Men's jewellery leads the way for platinum
Platinum jewellery also saw its fair share of demand with the men's category leading the way. Pratik Dugar of India Gem & Jewellery Creation remarked that men's rings, cufflinks and buttons were in demand, but platinum bracelets and kadas did incredibly well.
"We saw good demand for platinum rings (for women) followed by platinum chains and platinum bracelets for men, who came in looking for trendy pieces that can be worn regularly. This demand was primarily driven by young consumers. Akshaya Tritiya has been a great start in terms of boosting sales momentum, and we hope that this upward sales trend only gets stronger in the year ahead," stated Joseph Prince, Director, Prince Jewellers.
Kalamandir Jewellers also reported excellent footfalls at their stores. "This year we saw more demand for platinum jewellery, particularly rings, earrings, pendants and even men's jewellery. With a vast array of platinum jewellery, consumers were able to find what they sought after on this auspicious day of Akshaya Tritiya," stated Milan Shah, Director of Gujarat-based retail brand.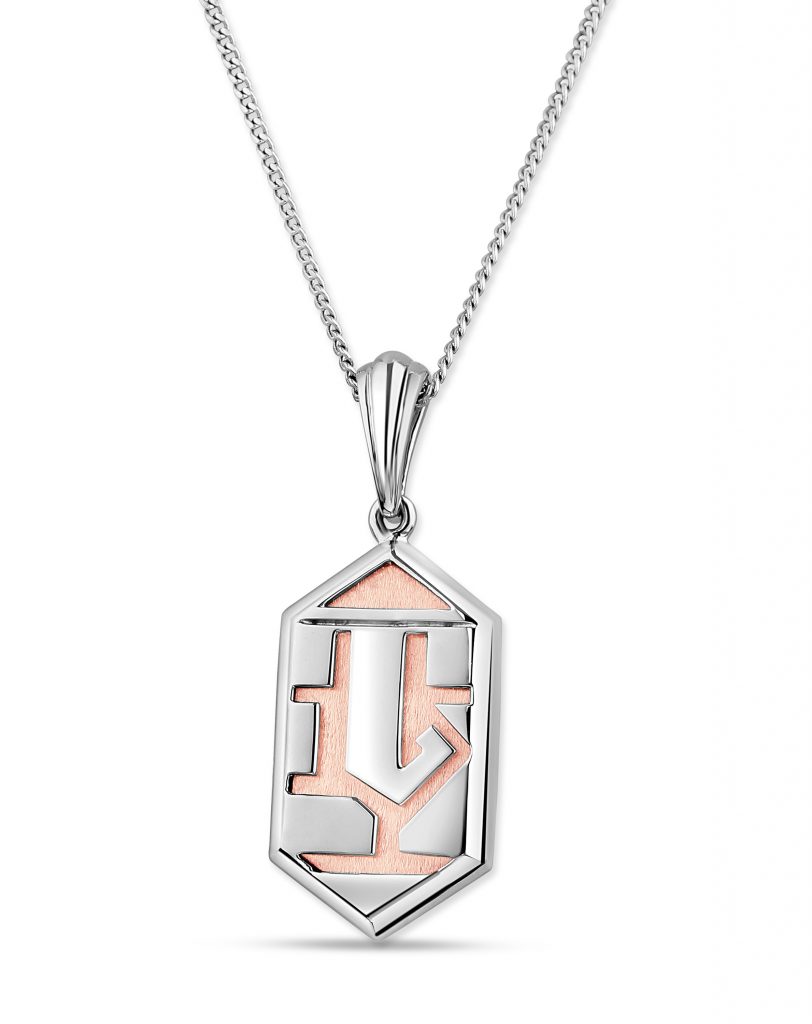 Dr. Y. Siva Arul Durai, Managing Director of Saravana Stores Elite, Chennai, too, witnessed high interest in platinum products. "We witnessed a good number of conversions. The demand momentum picked up tremendously and, we witnessed a lot of enthusiasm among young consumers, who chose trendy platinum jewellery, including rings for women and chains and kadas for men to mark this occasion."
The return of in-store purchases
While many people turned to online purchases during the last two years, a majority of consumers returned to buying jewellery in stores. "Owing to our digital first omni marketing strategy, majority of our customers walk into the stores with screenshots of designs they've shortlisted from the website and previously researched upon by contacting the physical stores. There's an upward trend in the number of people buying for specific gifting purposes like daughters, best friends, neighbours celebrating Eid together and so on," explained Avnish Anand, COO & Co-Founder, CaratLane.
"Interestingly, this year there has been a good traction across the country and not just specific regions," added Anand. Hopefully the momentum will sustain throughout the year.