RIDDHI DOSHI belongs to the ilk of artists who listen to their heart and have a deep-rooted connection with their inner selves. By trusting their intuition, they tap into a creative wellspring that transcends conventional boundaries. Such artists believe that their inspiration is not solely derived from their own thoughts and emotions, but rather from a universal force that guides their artistic journey.
Riddhi is au naturel, an instinctive artist whose journey I have had the privilege of witnessing over the years. Initially specialising in diamond-studded bridal jewellery, she has undergone an unexpected transition in the past two years, during a period of pandemic-induced global isolation, leading to the development of minimalist couture embellished with fancy-shaped diamonds and set in gold and titanium alloys. This shift not only altered her jewellery design DNA but also prompted her to establish her own luxury fashion label, Redefine. Through her jewellery and haute couture ensembles, Riddhi showcases her innate sense of style and aesthetics.
Today, the eponymous 1600 sq ft Riddhi Doshi atelier is located in the charming by-lanes of Shakti Mills, in the heart of Mumbai. The boutique exudes refined luxury with its spacious layout, high ceilings, grey walls, and dimly lit chandeliers. Within the atelier, tall vitrines elegantly display Riddhi's meticulously crafted statement pieces, emphasising understated elegance. The other section of the boutique is dedicated to Riddhi's fashion line, featuring a carefully designed and curated collection that embodies her artistic vision, offering apparel that's both stylish and modern. This establishment stands as a testament to Riddhi's unwavering dedication to her craft and her ability to seamlessly adapt and excel in new creative ventures.
In a free-wheeling interview, the artist shares her journey and her passion to create modern art.
From working in Tanishq and Dimexon, to starting your home-grown bridal jewellery business… Tell us more about what prompted you to establish a boutique.
It was during the two years that I just went out there pursuing my most creative and innovative self I've ever been in my life. I sketched 250 designs and decided to go ahead and get them manufactured. I set up an atelier that would allow me to express myself better. I launched my namesake label in 2021. It was a labour of love and I think this atelier is an extension of my persona.
The visitor gets the taste of luxury as she steps in. She is greeted warmly and treated to a cocoa truffle coffee from Antwerp. It's my favourite flavour. There are people I think come here for the coffee more than anything. Coffee with wafer thin coconut biscuits first…. And then on to business.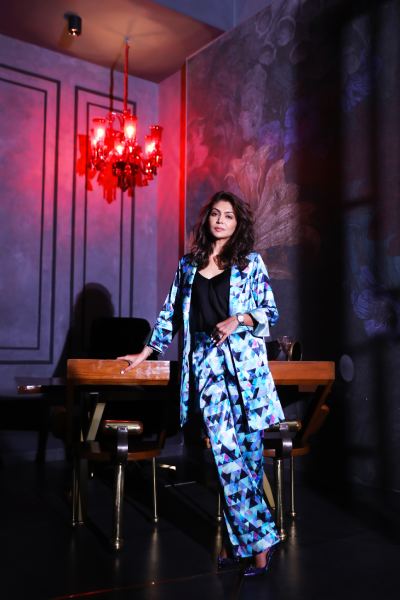 From striking diamond-studded bridal jewellery to minimalist and contemporary diamond and gem-studded creations … what made you switch over?
Yes. it's a 180-degree turn, I think of it as growth. I have always had the desire to push the envelope and dislike being in a comfortable zone. The craving to make something different is what made me try out minimalistic jewels.
Ever since I stepped into this field, I always wanted to create impactful designs that are not so easy to find coupled with superior craftsmanship. Big pieces for me are passe now, and I wanted my creations to be worn every day. It was about living in the moment, and celebrating 'now'.  So yes, I design minimalistic, simple, beautifully crafted, every day glam wear.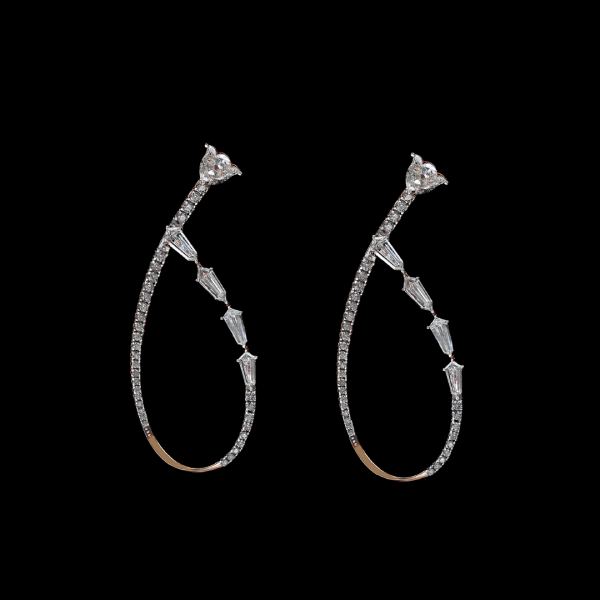 I have always had a fascination for diamonds but now I feel like adding colour to my jewels. I am also using a lot of emeralds, tanzanite and rubies and fancy yellow diamonds.
I source my diamonds from Hong Kong and India, and gemstones from Jaipur; and tanzanites from Tanzania. It's giving these rare and beautiful gems their rightful place in jewellery.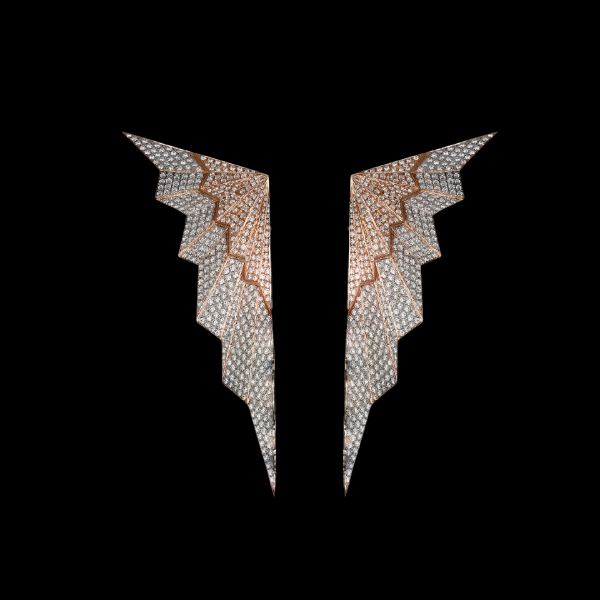 Wearability has been your highpoint. How do you manage to bring in so much flexibility in your pieces that are all handmade?
Each of my pieces can be accommodated in a fist. They feel like soft fabric. Jewellery has to be very light and feel like a second skin. I try to keep that factor in mind always. I am a taskmaster and insist on being at the workbench with my artisans.
People come to me for diamond jewellery. So, the usage of gold has to be minimal. Diamonds or gems have to be the mainstay of the piece.
What is trending at your atelier?
My designs feature single-line necklaces adorned with a captivating combination of Asscher cut and marquise diamonds. To add a touch of elegance, I incorporate tulip cuts into my creations. In order to provide versatility, I opt for the channel setting rather than the prong setting. To enhance the visual appeal, I utilise gold and titanium alloy prongs to securely hold rubies and emeralds in red and green metals. This technique creates an illusion of the stones floating on the necklace or a pair of earrings.
Why did you go for minimal jewellery?
After the pandemic, I believe, we have learned to live with less … repeat our clothes, our jewellery …  But less doesn't mean you can't look stunning. For me, that was the ideology behind my new collection.
I realised how often can people those big bridal sets costing lakhs of rupees. It's unfair for people to spend that kind of money in today's day and age. I feel many little pleasures can come from little pieces. And those little pleasures are what all of us are trying to find today.
How big is your manufacturing set-up?
I get all jewellery crafted by artists at a factory in MIDC, Mumbai. It's called the Riddhi Doshi Unit with 15 dedicated craftsmen, but the number is increasing as I am catering to more and more orders. I am a perfectionist and while those 250 pieces were being manufactured, I would be at the factory on Tuesdays and Thursdays – and I used to focus on my clothes on Mondays and Wednesdays and Fridays. I think I've never worked so hard in life. But again, there is no substitute for hard work. I like the adrenaline rush, and appreciation from clients only pushes you to design better.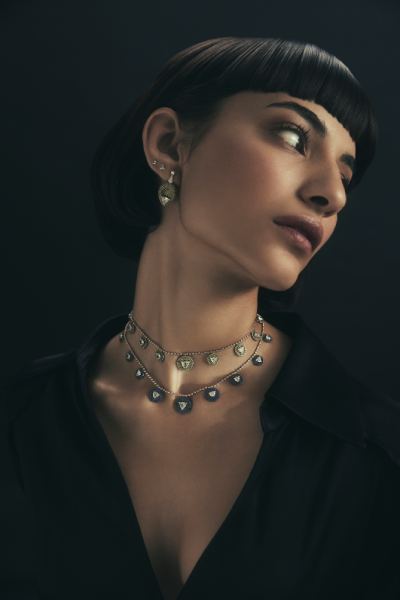 What is the USP of your jewellery label?
It's all about design and aesthetic. Having said that, I'd add that craftsmanship is ultimately what makes a piece stand out. It's one thing to have all the beautiful diamonds and gems in the world, but if you don't know how to execute those diamonds in the right way with the right craftsmanship, the efforts are wasted.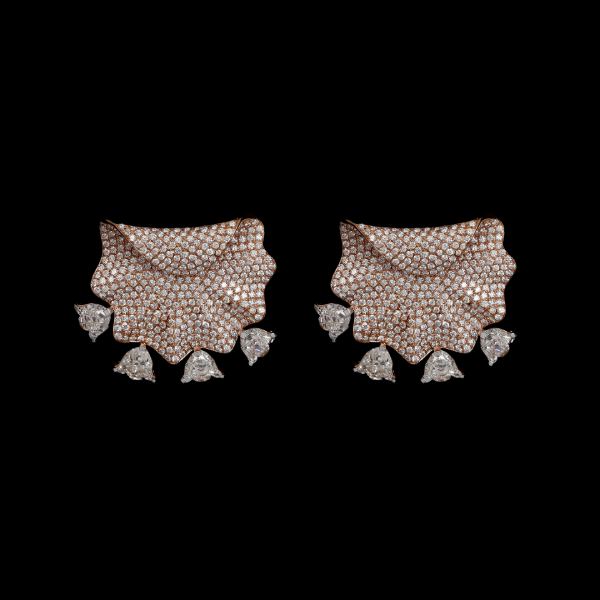 What made you think of developing a haute couture label, Redefine?  
Just as the pandemic restrictions were lifted, my husband surprised me with a trip to Maldives for my birthday. I didn't have appropriate clothes for a holiday. That's when I sketched six outfits, including a reversible bomber jacket, and got them made by master craftsmen whom I had been in touch with for years. Those outfits got me rave reviews and I decided to shift my energies to creating a fashion line. The bomber jacket is my number one selling item in the atelier.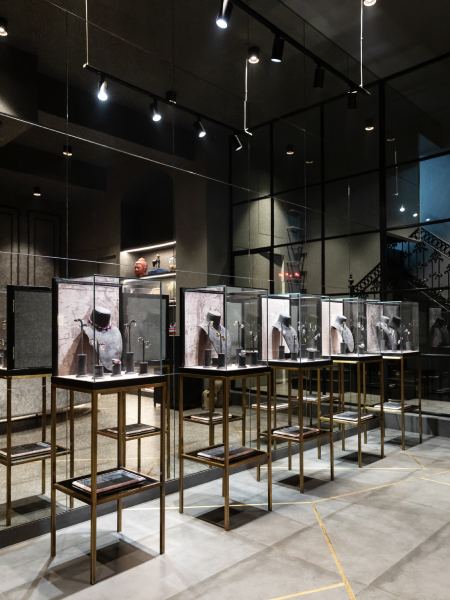 How do you correlate to the two brands?
Both the jewels and the ensembles are bold and suffused with colour… something akin to my personality… eclectic, fun, quirky… through my creations I want to convey 'love life, live a full life'.
How has the response been to your new creations?
Phenomenal! People have taken to both the brands positively.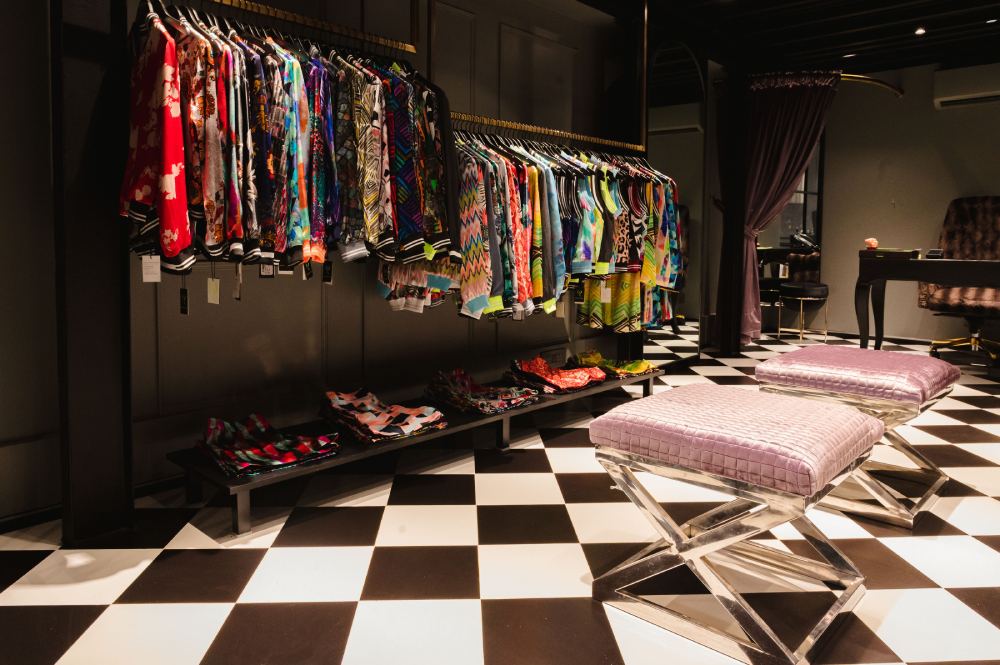 Do you have people who come and buy jewellery and then maybe pick up a few outfits?
A number of times! I think there's never been a time where someone's come for jewellery and not bought clothes… then there are times when clients bought clothes and on their second or third visit, they pick up a piece of jewellery. So either of them draws the other.
The fashion label ranges from Rs. 7000 to Rs. 40,000 and I source Indian fabrics that highlight our craftsmanship in terms of embroidery and prints. I started with only two master tailors for my fashion label, where we made a capsule collection of 15 pieces. Today, I have had to hire more artisans.
It's been two years, and I have designed every single piece myself whether it's jewellery or clothes, but now as the amount of work has increased, I have just hired a fashion designer to help us with more creations.
How has the journey been so far?
It's beautiful because it's a learning curve. With my fashion label, I'm overwhelmed with the response that I'd never ever imagined I'd get. I guess going with one's gut instinct is what makes things work. I went with absolutely zero knowledge, except that I have a strong personal sense of style and aesthetic. Both jewellery and clothes are garnering great response.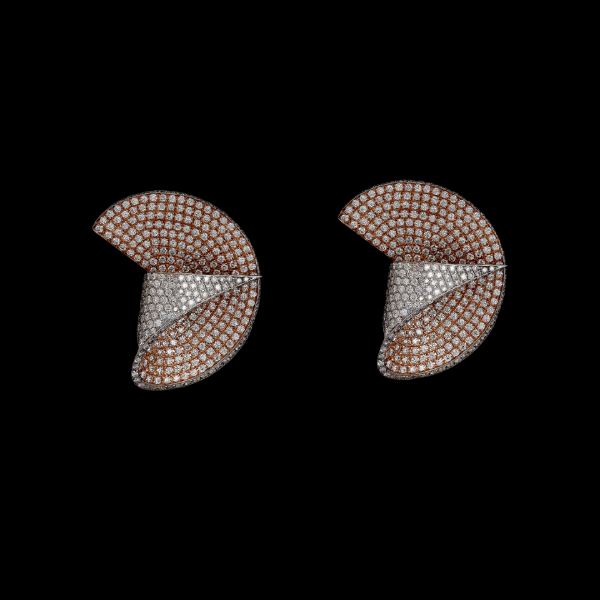 Who is a typical Riddhi Doshi client?
It is anyone who relates to fashion, and is comfortable in their skin. I have a huge client list from the domestic market, and I also have a lot of international clients coming by. However, I have yet not exported my jewellery, which I may intend to after some time.
What's a day in the life of Riddhi Doshi?
I am a workaholic and have an extremely supportive family. My husband and two kids are my pillars of support. I balance it out beautifully with a lot of holidays with my family.
But I need to keep challenging myself to get better each day and listen to my heart. The Universe then guides you to the right path.