China's diamond industry is poised for a rebound in 2023, following a pandemic-induced recessionary period, according to US-based analyst Paul Zimnisky.
In the decade prior to the Covid pandemic, diamond jewellery demand growth in Greater China registered a compound annual rate just shy of 10% (in USD equivalent) according to Paul Zimnisky analysis. This compares to a low-to-mid single digit figure for the larger global diamond jewellery industry – making China the industry's fastest growing large market.
Most recently, following a pandemic-induced recessionary period in 2019-2022, the Chinese diamond market is positioned for a recovery in 2023.
In the first two months of 2023, Greater-China corporate Chow Sang Sang saw sales jump 89% and 26% year-on-year in its Hong Kong-Macau and Mainland China, markets respectively.
In late-March, management noted "the worst of the covid-19 impact looks to be behind us…(which) puts (China's) jewellery and watch retail on a strong recovery footing."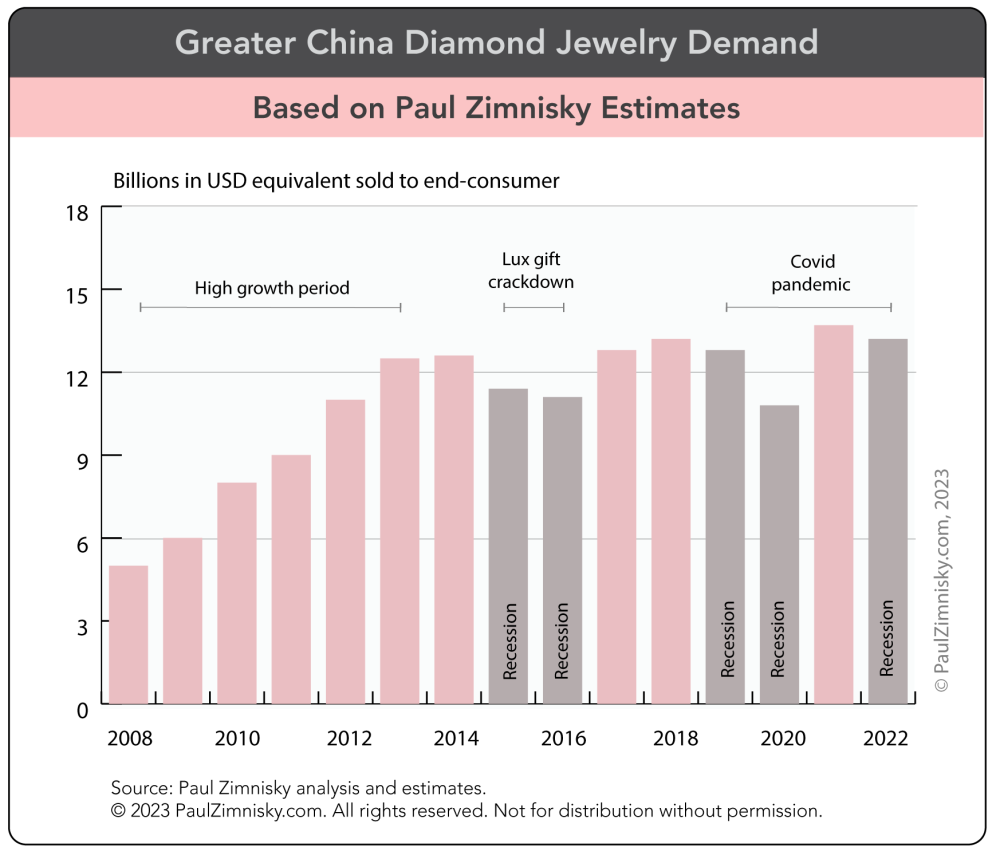 LVMH, the world's largest luxury conglomerate, which generates approximately a quarter of its sales in China noted "green shoots" in late-January – especially in Macau, given that it's the first market in Greater China to open (Covid testing is no longer compulsory in Macau for Chinese nationals).
Management encouragingly said, "business is back, the Chinese are buying… the stores are full… it's really come back at a very strong pace… we have every reason to be confident, indeed optimistic, on the Chinese market."
That said, the company also noted that shopper foot traffic in China is still down approximately 40% from 2019 levels (however, by contrast traffic was down as much as 85% in December). In addition, the company cautioned that Chinese outbound tourism will likely remain muted in the near-term given sticky international travel restrictions.
Chairman Bernard Arnault specified, "I don't think we'll have that many tourists (in Europe) from China before the second half of the year…it's going to take some time, adding, "approximately 90% of Chinese consumer demand right now is taking place domestically in China… (but) the Chinese market is bigger now than it was in 2019… there are more customers now than they were in 2019."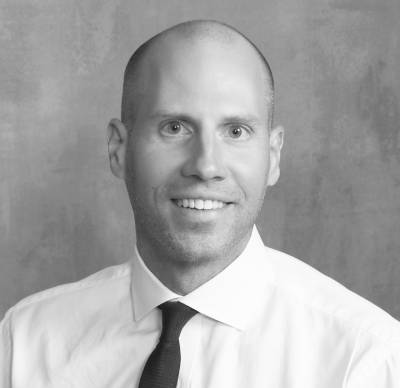 Looking further out, in the medium-term, diamond and jewellery demand in China is expected to be supported by government-induced consumption stimulus – specifically the "Dual Circulation Strategy" and "14th Five-Year Plan."
The former is a Chinese economic policy that was implemented in early-2020 aimed at stimulating domestic consumption while remaining open to international trade and foreign investment. The latter is the latest in a series of social and economic development initiatives first implemented by the government in 1953.
Major jewellers in China, including Chow Sang Sang and its larger competitor Chow Tai Fook, are betting on a bright future with aggressive store expansion strategies. Since 2019, Chow Sang Sang has grown its store count by 61%, Chow Tai Fook has grown its count by 127%.
Both companies have indicated plans to continue their "steady expansion" which primarily targets medium and smaller cities in China which are growing rapidly. It is now estimated that there are as many as 200 cities in China that host a population in excess of one million.
---
Paul Zimnisky, CFA is a leading independent diamond industry analyst and consultant based in the New York metro area. For regular in-depth analysis of the diamond industry please consider subscribing to his State of the Diamond Market, a leading monthly industry report; an index of previous editions can be found here. Also, listen to the Paul Zimnisky Diamond Analytics Podcast on iTunes or Spotify. Paul is a graduate of the University of Maryland's Robert H. Smith School of Business with a B.S. in finance and he is a CFA charterholder. He can be reached at paul@paulzimnisky.com and followed on Twitter @paulzimnisky.
Disclosure: At the time of writing Paul Zimnisky held a long equity position in Lucara Diamond Corp, Brilliant Earth Group, Star Diamond Corp, Newmont Corp and Barrick Gold Corp. Paul is an independent board member of Lipari Diamond Mines, a privately-held Canadian company with an operating kimberlite mine in Brazil and a development-stage asset in Angola. Please read full disclosure at www.paulzimnisky.com.