Bridal gold jewellery maestro Anand Shah unveils lightweight bridal lines that veer more towards structured forms.
One of India's most recognised and famed gold jewellery artist, Anand Shah, has a knack to spring surprises — he employs alternative material like Murano glass, crystals, beads, oil paints, wood elegantly paired with gold, his favourite metal.
With gold prices heading northward, Shah decided to pare down the weight of gold and relied on time-honoured crafts such as filigree, granulation, and openwork designs. At IIJS Premiere, Shah is presenting lightweight bridal jewellery — a feat that, he believes, is difficult to accomplish given that his nature-inspired designed bridal lines are generally on the heavier side in weight. "It took me six months to conceptualise and work closely with my artisans to gauge ways we could cut down on the metal weight without compromising on high design," says Shah.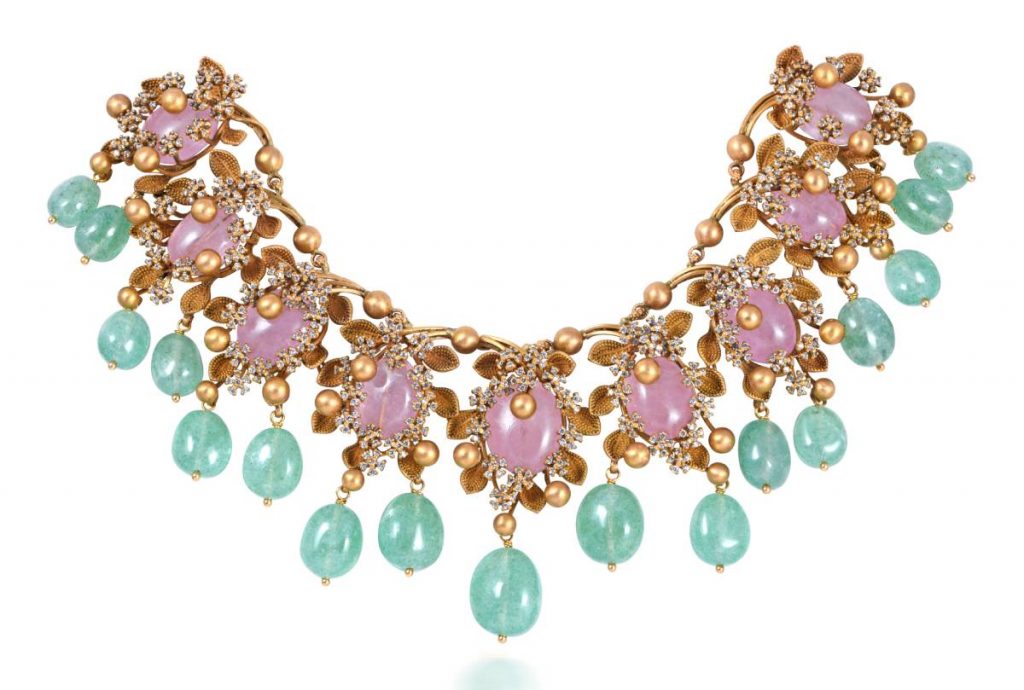 The bridal sets, weighing no more than 150 grams, have been embellished with rows of pearls, gemstones like morganite, emeralds and rubies, kundan-set polkis without wax, set in openwork design.
Diverting from his usual nature-based genre, this time Shah has also played with purely structured forms accented with tiny polki-studded florets. One of the chokers is assembled with an assortment of textured triangles, while the other has two rows of sharp antique gold leaves.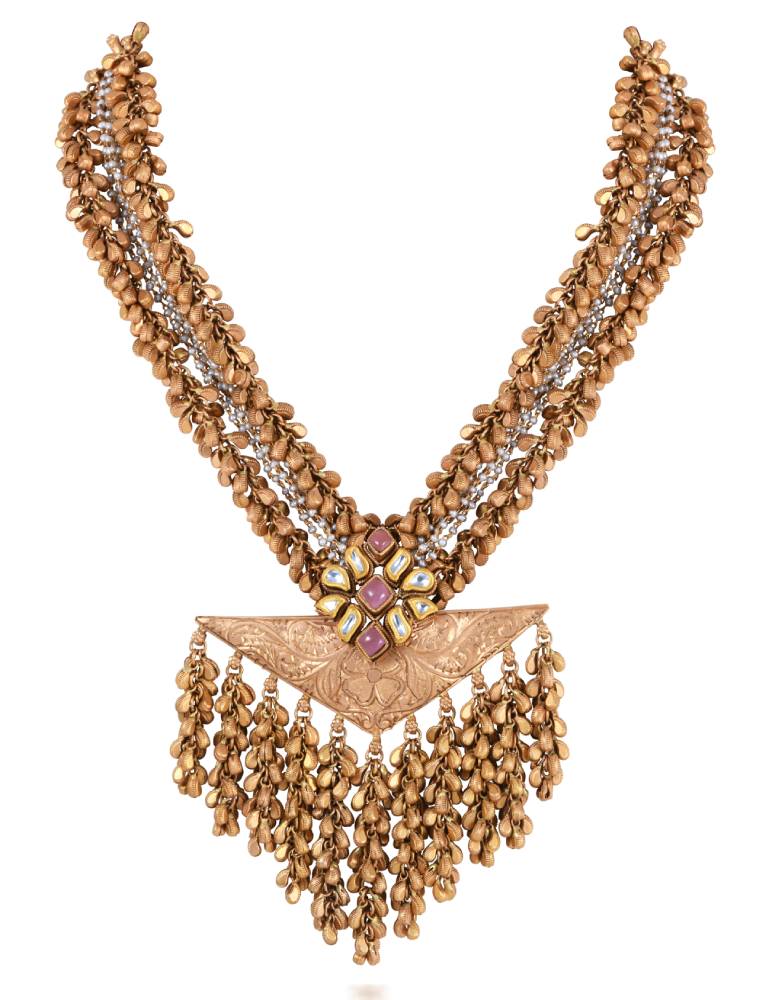 A piece de resistance is the long, handcrafted antique-finish gold pendant with an enamelled peacock nestled amidst dense foliage that can be rolled on to the wrist as a floral bracelet. The modular jewellery piece can also be used as a table-top decoration!