Manish Bhindi, Director, Manish Bhindi Jewels, Rajkot, presents an extraordinary blend of Indo-Western collection in 22-karat gold to cater to global consumers. The third-generation jeweller, who also doubles up as a landscape painter, is known for his exclusive antique-finish renditions that are handcrafted with age-old crafts such as naqashi, granulation, texturing and more.
How do you feel about IIJS returning to Mumbai this year?
IIJS is no longer just an exhibition, it is now a well-known global brand. We are extremely happy and grateful to participate this year's exhibition in the beautiful city of dreams — Mumbai!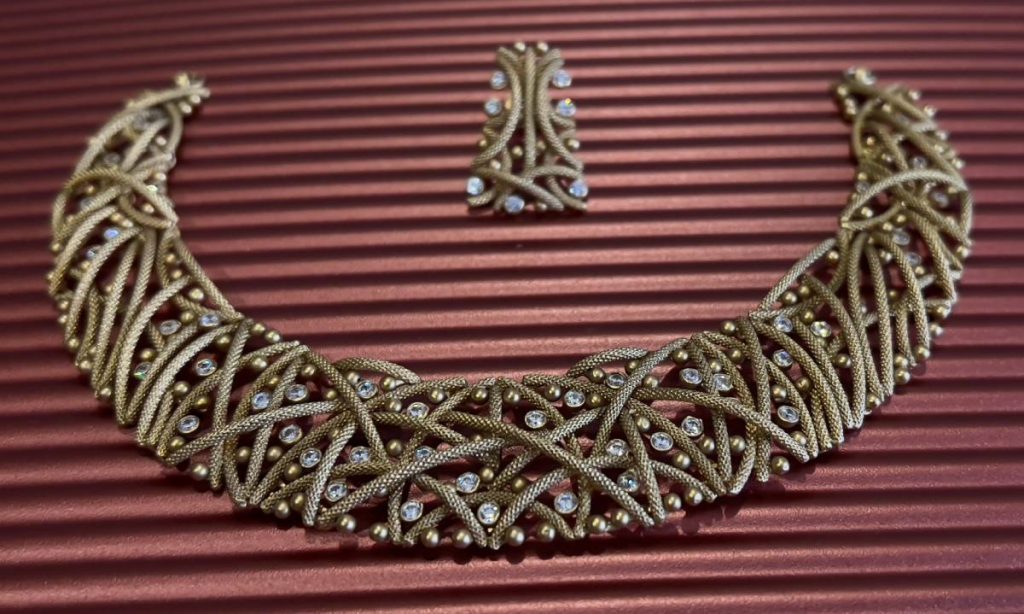 What is your company's USP?
At Manish Bhindi Jewels, our USP is to curate collections of exquisite designs with great attention to detail given to each piece of jewellery that we manufacture.
We are extremely proud to have the most gifted craftsmen who bring our artistic designer visions to life for our esteemed customers.
Tell us about the new collections that you are showcasing at IIJS Premiere 2022.
We're thrilled to launch our one-of-a-kind Indo-western collection Glisten at IIJS this year. The collection is a unique fusion of Indian traditional aesthetics along with the timeless stylish silhouettes from the West. One can only experience the true magic of this collection by witnessing it in person.
Many of the necklace sets have been inspired by the Cubism movement and I have used overlapping and crisscross patterns accented with gemstones set in an unusual manner so as to enhance the beauty of each piece.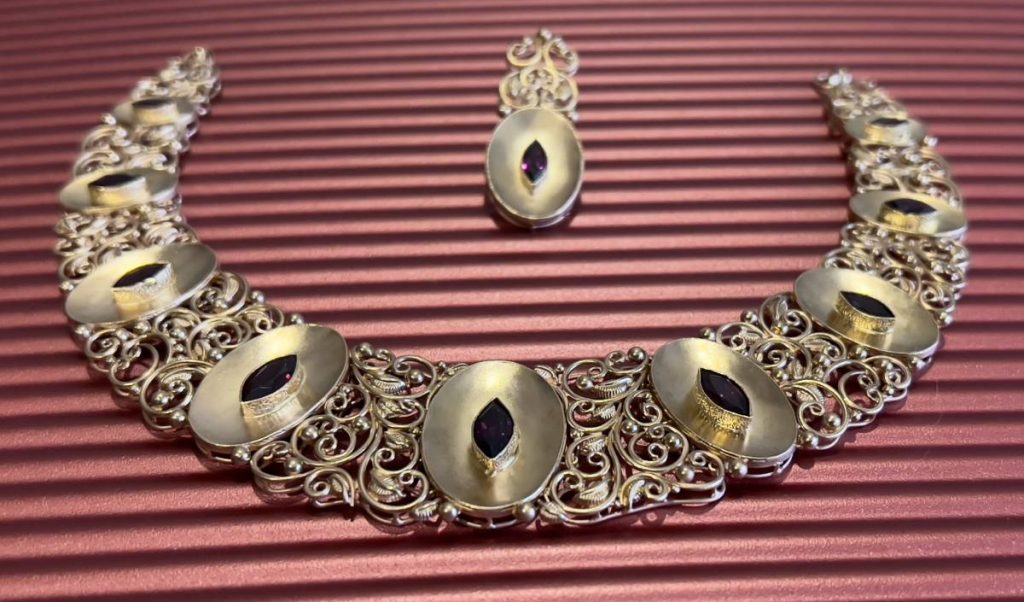 What kind of jewellery is trending at the moment?
Lightweight jewellery in modern shapes and designs is trending currently. Moreover, customers are looking for unique designs which would distinguish them from everyone else.
What are your expectations from the show?
IIJS Premiere 2022 will be hosting a lot of NRI buyers who could not make it over the past few years due to the pandemic. Their presence this time shall open up a lot of opportunities for export. We are looking forward to meeting NRI buyers at the show.
What are your expectations from the second half of 2022?
We are excited and confident that the second half of 2022 will be even better than the first.