Ankita Kothari, Director, Anan Jewels, Mumbai, a second-generation jeweller who emphasizes the importance of producing world-class jewels underscored by high finish and impeccable craftsmanship. She believes that design, meticulous finishing and integrity in maintaining the core values of the company has played a pivotal role in catapulting the company to prominence.
Tell us more about your company, and what does it specialise in? What made you shift from your Thailand base and set up a factory in India.
Anan Jewels is a part of a large organisation established in 1994, with offices in seven countries around the globe, encompassing a team of highly experienced diamond specialists and jewellery makers who carry out a relentless selection and designing process in order to craft jewels with utmost excellence.
We have been pioneers in introducing the illusion setting since 2000 and have maintained our leadership position in this field ever since. In addition, we specialise in both fancy-shape diamonds and natural fancy colour diamonds. Up until 2013, we imported our pieces from Thailand. However, when import taxes exceeded 18%, it became economically impractical for us to continue this practice. Nevertheless, our clients had grown accustomed to the exceptional craftsmanship and quality associated with our artisans back home. This inspired us to push ourselves to deliver the same level of perfection here in the domestic market.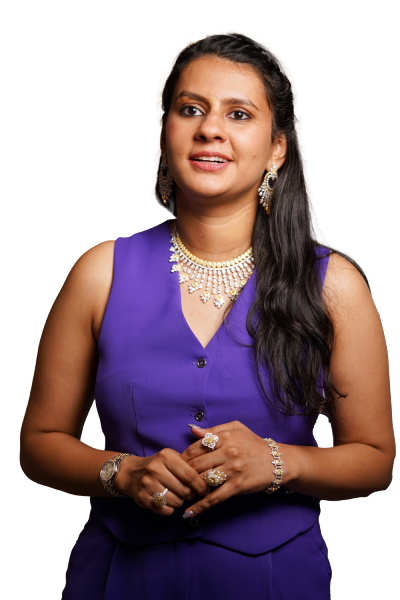 Tell us about your initiation into the field of jewellery designing and gemmology.
As a second-generation jeweller, I am proud to follow in the footsteps of my father. Growing up in a family that cherishes jewellery, I was deeply influenced by the sight of my mother and aunts wearing exquisite pieces from a very young age. I was captivated by the artistry and the emotions behind every jewellery creation. Interestingly, I didn't pursue formal education in this field. Instead, I've been extremely fortunate to have influential figures and mentors who have played significant roles in shaping me as a jewellery manufacturer.
In both my professional and personal life, I abide by certain beliefs and philosophies. I have always been the one to follow my heart, firmly believing that every piece of jewellery purchased carries a wealth of emotion and sentimental value. At Anan, we dedicate ourselves to investing time and effort at every stage of the jewellery manufacturing process, from designing to delivering. It's a commitment that guides our decision-making process.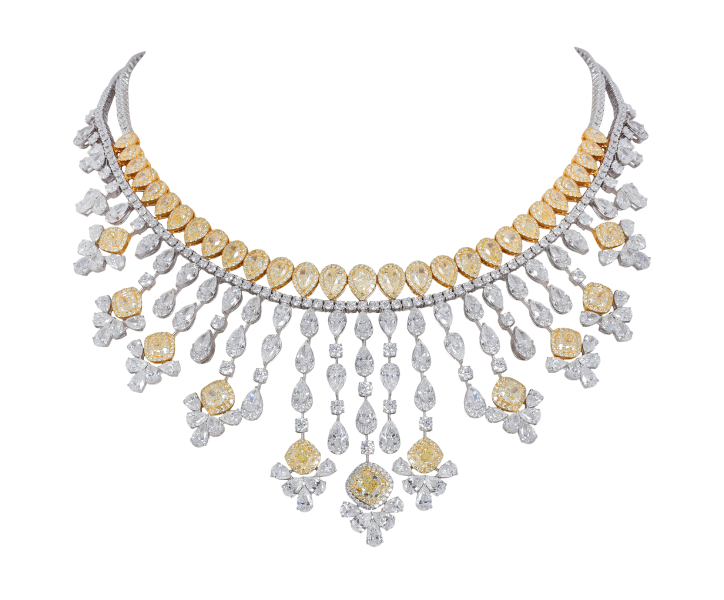 You look after the various aspects of the company, including design. Tell us about how you design and plan the collections. Do you have any personal favourites in gemstones or diamonds in terms of colour and cuts?
I feel that jewellery shines more when it becomes an integral part of a woman's personality. Many of our collections are designed keeping the femininity of a woman in mind, and we take into account which demographic may resonate most with a particular collection.
I draw inspiration from a diverse range of women, including those thriving in large corporate offices and those gracefully balancing family life. As someone with a profound love for nature, I find inspiration in its myriad aspects, from the simplicity of a lily to the radiance of the sun, and the vibrant colours of a rainbow, I like to incorporate elements of nature whenever possible.
My personal favourite of all times is the pink diamond, which I feel reflects power and sensitivity inherent in every woman. To date, we pair our prime product, fancy colour diamonds, with gold as they go well together. We have been serving premium consumers and jewellers, hence, we do not experiment with any material other than gold.
However, as industry keeps evolving and seeks new and unique concepts, we are open to trying new innovative approaches.
There has been an increasing demand for natural, rare, beautiful, and responsibly sourced diamonds. When one purchases diamonds, they are not merely acquiring a piece of jewelry; they are investing in the brand's image and embracing luxury. Buying Anan Jewels jewellery is making a statement and a cherished choice, that embodies timelessness & trustworthiness backed by our certified diamonds, top-notch finish, and unparalleled level of service.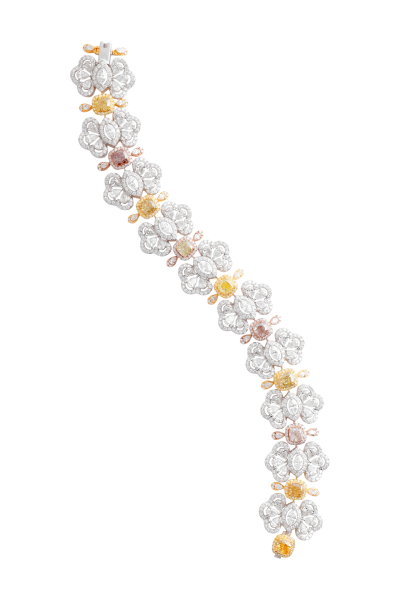 Tell us about the USP and design philosophy of Anan Jewels.
Our USP is fancy colour diamonds. The richness of the colour is by far the most important factor taken into consideration. By unleashing its full creativity, the company offers more than a spark. We add a subtle twist of modernity in our classic designs.
Do you sell only in B2B space or do you have retail outlets as well.
Currently, we don't have any retail outlets, but we are open to taking retail orders via appointments.
What are your expansion plans?
We are establishing a new, expansive factory this Diwali, and this strategic move will help us triple our current capacity in India. Moreover, with over two decades of international presence, we are firmly committed to the sustainable growth of our brand on a global scale.
Since how long you have been participating in IIJS?
We have been taking part in IIJS since 2008, and will proudly continue to be a part of the IIJS in years to come.
How has your association with IIJS contributed to your company's growth?
We have always received a great response at IIJS. I would like to mention that we had started off with one booth, and because of the positive response that we kept getting over the years, we have expanded to 6 booths at the show.
IIJS is one of the largest jewellery exhibitions in the world and attracts international visitors. With time, it has helped us connect with clients who understand and value a finely made jewellery product.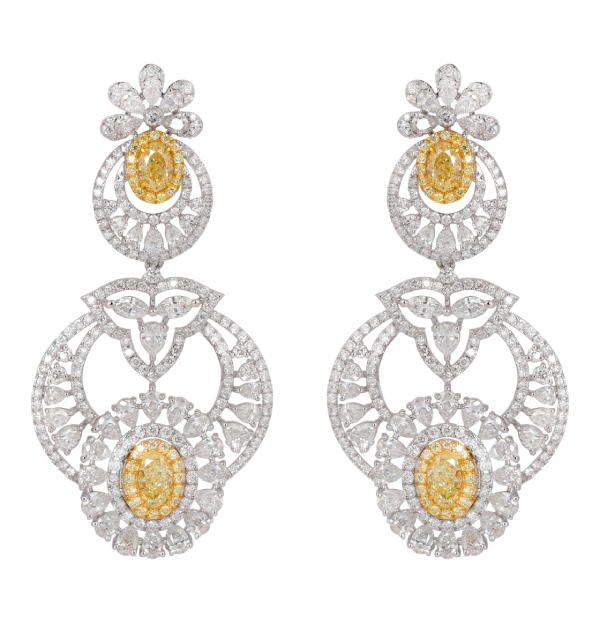 How do you integrate sustainability and ethical practices into your business operations?
We procure diamonds from well-regarded sources and do our best to ensure the wellbeing of our team members. We conduct our business with honesty, integrity, and transparency. We work to protect our clients from misrepresentation and ensure to give the best finish at fair labour prices. In our manufacturing processes, we prioritise environmental considerations and strive to minimize our carbon footprint. We believe in educating and guiding our customers, ensuring that they make informed choices when making a purchase.
What is your perspective on the current market scenario for the diamond industry? Are there any specific opportunities and challenges you foresee?
India has seen many ups and downs in the past few years due to the pandemic. Nonetheless, we are seeing more and more retailers eager to transition from gold to diamond jewellery.  The rising spending capacity of the general populations will present growth opportunities and encourage the industry to evolve unitedly. A major challenge I foresee is the lack of skilled and qualified craftsmen, as well as the need to keep pace with the rapid growth of the country.
What is your take on LGDs since you have dealt all along with natural diamonds.
I do see LGDs jewellery as a growing trend, more so in the Western markets. However, LGDs are not rare, and as I mentioned earlier, in our culture,  jewellery is connected with sentiments, and sentiments cannot be mass produced!