BRUCE CLEAVER, who recently transitioned into his new role as Co-Chair at De Beers Group, reflects on his time as the immediate past CEO. In a detailed and exclusive interview with Solitaire International, Cleaver discusses his achievements and the challenges he faced while in his previous role, and shares his thoughts on various topics, including the natural diamond vs. LGD debate, the future of the Indian diamond industry, and more. 
Looking back on your tenure as CEO, what are you most proud of?
There are a few things that stand out. First, the development of our Building Forever sustainability framework. De Beers has been undertaking some fantastic work in the sustainability space for many years, but it had never really been formalised into an integrated approach, and it had therefore been somewhat unstructured.
With Building Forever, we sought to take a very deliberate approach to sustainability – this saw us consider which sustainability fields we should be active in (in light of what matters most to our stakeholders and where we can have the biggest impact); we considered which partners would be best to work with in each area; how to embed the work fully within the organisation (with dedicated goal leads and specific metrics for performance); we looked at funding and integration with broader business plans; and developed an ambitious but achievable roadmap with a timeline for delivery.
All this meant that we became better able to plan our sustainability work, better able to make decisions about investments, better able to understand our progress and better able to communicate what we are doing – all of which is vital as we seek to ensure more people understand the good that diamonds do.
Second, I would say that leading through the challenge of the pandemic and seeing rebound as we all pulled together, also gave me great pride. It was an unbelievably difficult period to lead in – we lost a significant number of colleagues and that is something I will never forget.
We had no ability to prepare for the impacts we saw, there was a real and lasting risk to the safety and wellbeing of our people and our communities, and the industry went into shutdown entirely in a way that had never really happened before.
While the impact of losing colleagues will stay with me forever, I am nonetheless proud of the work we did to save the lives of many of our people, to keep them safe and well, and to support the fight against the pandemic in our producer country communities and in diamond centres such as India.
Seeing the speed and strength with which the recovery in the diamond sector took hold gave great reassurance that we had taken the right decisions during difficult times – we had to take a lot of tough choices as a business which caused us short-term financial pain, but in the long run we saw that those difficult decisions enabled not just our business, but also other businesses within the sector and key government partners, to come out the other side of the pandemic in a positive manner.
The third thing would be how we, at De Beers, have led the way on provenance. Our consumer research showed us how issues of provenance were increasingly important for diamond consumers. Meanwhile, we had also been following technical developments in the blockchain space with interest. We began work on the Tracr blockchain back in 2018 and now we have developed an outstanding technological solution for the industry to participate in.
With our work on provenance, I'm proud that we've done something that can not only support the industry's needs, but also deliver important benefits in this fast-evolving area of sustainability.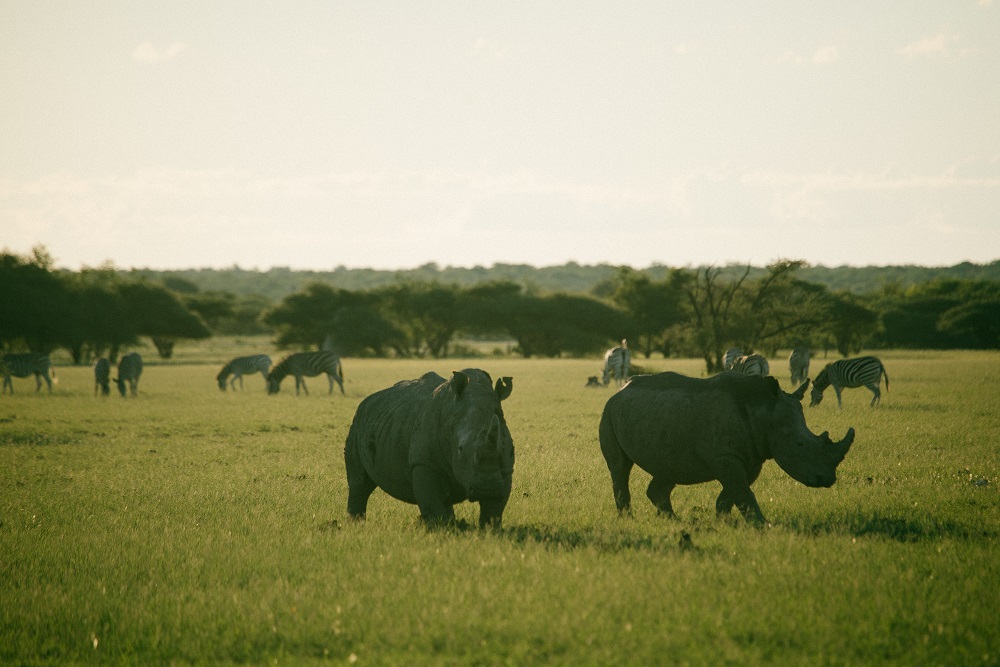 What do you think have been the biggest challenges De Beers has faced during your time as CEO?
It would have to be handling the unforeseeable challenges of the Covid-19 pandemic and the Ukraine war. Both of these had far-reaching consequences for the diamond industry, and we needed to mobilise all parts of the business rapidly in order to respond effectively.
They're the kinds of challenges many leaders wouldn't ever expect to face during their lifetimes, so to have two in such quick succession was a huge test of our resilience as a business, the resolve of the industry, and the enduring desirability of natural diamonds.
I am glad to say that we responded in the best way possible, and we have put ourselves in as positive a position as we could have hoped for. However, it's vital that we recognise we aren't now all in the clear. There continue to be challenges and there will be more long-term consequences, so we must all ensure we take the right steps to protect our businesses and uphold consumer confidence in diamonds – and engaging with provenance programmes such as Tracr will be a big part of this.
Another point worthy of mention is the launch of Lightbox. We were seeing LGDs being sold and marketed by several companies in a way that completely misrepresented the natural diamond sector, caused immense consumer confusion and would have done substantial harm to the sector if left to continue without any action.
We had been following the developments in the LGD sector for a long time and we always expected there to be a point at which production capabilities and costs evolved to a point whereby gem-quality LGDs would be marketed as jewellery to consumers.
We also always expected that there would be bifurcation of the natural diamond and LGD sectors as the basic economics of supply and demand for a product of technology took hold, and we still very much believe that to be the case – as evidenced by the rapidly widening value gap between natural diamonds and LGDs.
The big question was always how much damage irresponsibly marketed LGDs may do to the natural diamond sector during the period in which the two categories diverged and became fully distinct categories in the consumer mindset.
We are currently in the process of seeing the two sectors diverge, and it is unlikely that LGDs have found their floor as values continue to decline, especially with such rapid supply growth which continues to accelerate.
However, I firmly believe that the launch of Lightbox has played a role in helping to differentiate LGDs and supporting consumer confidential in the industry. By being clear and direct about what LGDs are, by avoiding making any spurious claims of ethical or environmental superiority, by avoiding confusion with natural diamonds, and by developing a commercial approach that reflects what we expect the long-term positioning of LGDs to settle at, we offered an exciting new brand that could act as a 'lighthouse' within the industry, helping underpin consumer confidence in natural diamonds, helping the trade better understand possible LGD commercial dynamics, and helping LGDs grow as a distinct product category that can complement the natural diamond sector and offer additional demand opportunities in a different part of the jewellery sector.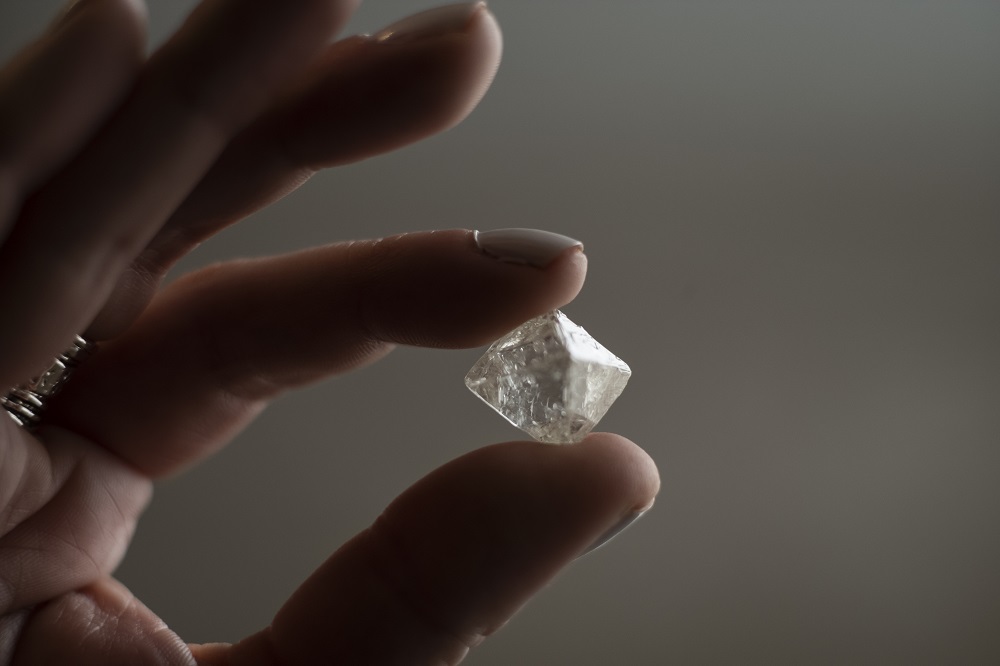 How do you think De Beers has evolved since you first took on the role of CEO?
Business has evolved in many ways. Our sustainability focus is significantly sharper than it was. We have a much greater focus on innovation and provenance, and are at the cutting edge of a range of technologies, understanding how best to apply them in the diamond sector, and we have a leading approach to sustainability, with some of our activities shaping the way in which other industries look at certain challenges.
Fortunately, we have exactly the right leader in Al Cook to take this forward. Al has great expertise in the area of sustainability, he has a fantastic track record of developing strong partnerships and managing joint ventures, and he recognises the value of innovation and technology. De Beers is in safe hands.
What advice would you give to your successor Al Cook as he takes on the role of CEO?
I've spent a lot of time with Al – not only since he began in the role in February, but even before that as he was keen to learn as much as possible as quickly as possible. While I've helped him to learn about the industry, I don't really have any need to give him any particular advice because the reason he was the successful candidate for the role was that his skills and experience are a great fit for what is needed to drive success in De Beers and the wider diamond industry.
Al is an expert in key fields such as sustainability, partnerships and innovation, so I would simply tell him to trust his instincts.
What are your thoughts on the future of the diamond industry and how do you see De Beers playing a role in it?
Our most recent Diamond Insight Report set out our view on what we see as some of the key forces set to shape the future of the sector – these include the growing importance of provenance, the prevalence of brands, the blending of digital and physical ('phygital') retail experiences and the significance of web 3.0 (the next iteration of the internet).
I see De Beers operating at the very heart of these developments. I believe we have a huge opportunity as De Beers is really the only luxury brand that starts at source, and we have our outstanding Tracr platform to help underpin confidence. Tracr will evolve as a crucially important digital storytelling tool that helps immerse consumers in the journey of their diamond, while reinforcing the diamond's uniqueness.
I also think the wider industry has a great opportunity to participate in such a successful future if it looks to get ahead of the curve and embraces the exciting future that natural diamonds have in a world where provenance, enduring value and individuality are increasingly important.
How does De Beers see India's role in the diamond industry, and what potential do you see for growth in the Indian market?
India plays a key role as the engine of the global midstream and there's huge potential, as long as Indian diamond businesses continue to embrace the key trends and avoid key risks.
Engaging with solutions like Tracr will be increasingly important in my view, as providing confidence regarding provenance and having the right digital tools to support consumer engagement will be so important.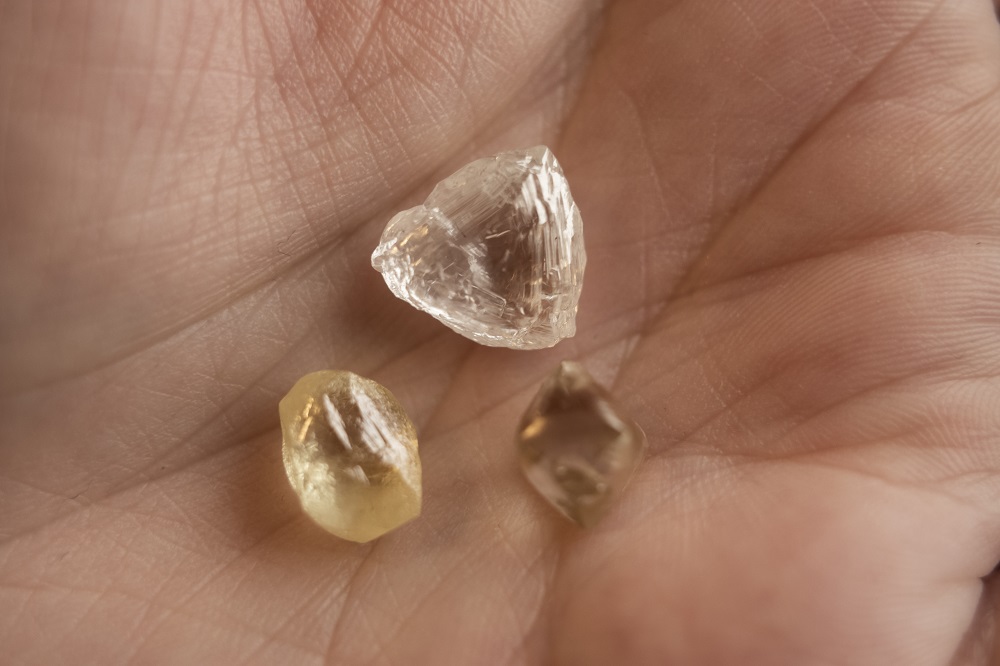 I also think it's vital that the leaders of the natural diamond industry in India continue to focus on supporting long-term consumer confidence in natural diamonds and all they represent.
While there has been a lot of noise around LGDs as the sector has grown from its small base, it's crucial to recognise that the LGD sector continues to be in flux, bringing with it commercial uncertainty. Natural diamonds have a very long track record of enduring value, and they are what our businesses have been built on.
LGDs by contrast have a very short history and continue to see substantial evolution in their value proposition, which means there are constantly changing equations for margins, retail prices and value potential. LGDs may represent a significant area of opportunity in the jewellery sector, but it is not the same opportunity as natural diamonds. Natural diamonds and LGDs are differentiated, value-accretive propositions, but that value might be eroded by misleading marketing practices and, in turn, consumer confusion.
The key for success for Indian diamond businesses will be to continue to build the natural diamond value proposition based on the firm foundations we have developed over decades, while also supporting LGD differentiation in the jewellery category.
Can you share an example of a particularly difficult or complex business decision you had to make in relation to De Beers' operations in India, and how did you navigate that situation?
The most challenging period of my time as CEO was the pandemic and dealing with the issue of managing rough diamond sales when so many cutting and polishing units in India, by far the world's biggest cutting and polishing centre, was a very difficult time from a commercial perspective.
There was no simple solution to dealing with the challenge, so we just followed our corporate values. This meant that we prioritised supporting health and safety, so we made a financial donation to help India's drive to get the required medical support and equipment during the wave of infection; and we focused on doing what we could to support our partners' needs. We put in place flexible supply policies and avoided pushing supply into a midstream when there was no demand.
Of course, this meant that we had to work our way through a tough time financially, with cash flow being a significant challenge, but it was important for us to take a responsible approach at such a time, and we were fortunate to have the balance sheet to enable us to do it. Overall, it proved to be the right approach as the steps we took helped the industry recover quickly and strongly.
Looking back, is there anything you would have done differently during your time as CEO?
With hindsight you can always look back and consider how things could have been done differently, but of course you never know how any other choices would have changed the situation as a whole … Overall, I'm proud of the work we did during my tenure as CEO.
What do you think sets De Beers apart from its competitors?
De Beers is a unique business in many ways, with our activity across the pipeline, our approach to partnerships, our focus on leading in different parts of the industry and across different topics. However, our focus on working with all parts of the industry in an effort to drive shared success in the sector is what really sets us apart. This isn't altruistic, but we recognise that we are interconnected and interdependent. We understand that we cannot succeed in isolation, and with our activities across the value chain we have direct relationships with many different partners, and we recognise both partners need to succeed for there to be sustainable benefits.
Meanwhile, our operations across the supply chain gives us useful insights and we look to share those and provide our view on how we think the industry can compete more successfully, and we also invest in key initiatives such as technology, consumer confidence, digital commerce, marketing, sustainability, production capacity expansion and many more besides. I think it is this breadth and of activity and the accompanying focus on shared success throughout the value chain that makes De Beers the company it is.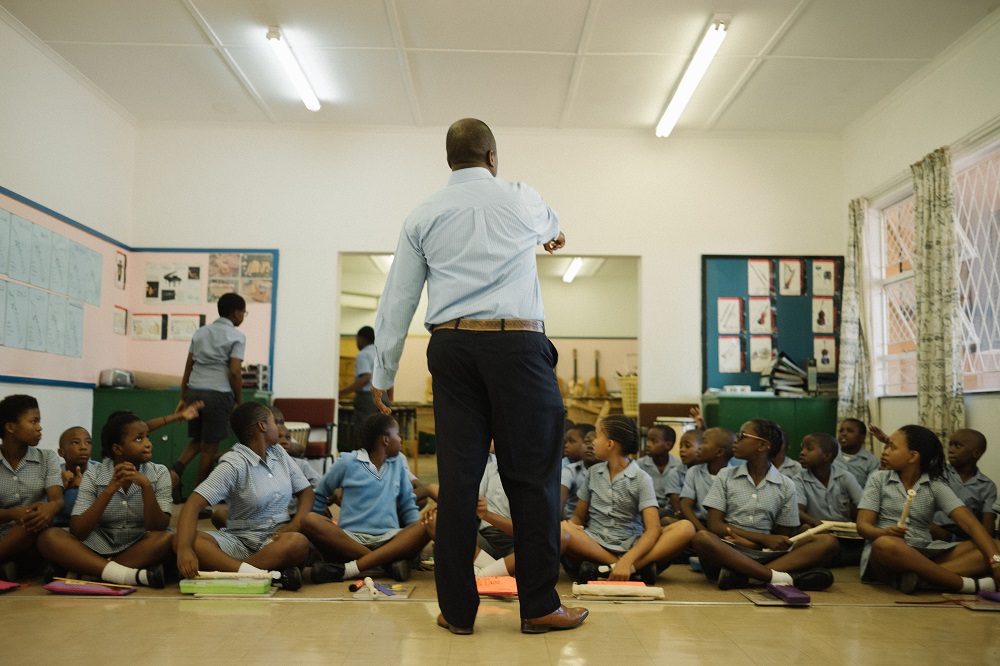 How important is sustainability to De Beers and what steps has the company taken to ensure it operates in a sustainable way?
In a word, it is vital. If we don't focus on sustainable activities in the places where our diamonds come from then there is no supply. If we don't prove to end consumers that we operate sustainably then there will be no demand. Meanwhile, financial institutions are increasingly linking their support to sustainability credentials. Most fundamentally, if we don't all prioritise sustainability then we simply won't have a planet in future. This is why the development of our Building Forever framework is one of my proudest achievements.
Lastly, what are your plans for the future and what's next for you after stepping down as CEO of De Beers?
I have moved into the role of Co-chair, and this will mean I stay very much involved with the industry, and I can also continue to work with my successor, Al, to provide a seamless transition of leadership. Longer term, I will see how things evolve but as many people have said before me, diamonds have a special allure and I love this industry, so I will always follow it very closely whatever I happen to be doing.