With more than 100-years of history under its belt, Dallas-based Stanley Korshak is today the largest independent department store in the United States, with a special affinity for some of the top Indian jewellery brands.
It all began in 1909, when Stanley Korshak opened a luxury goods location in Chicago, and became one of the first to offer designer women's apparel in the US.
Since then, the business has expanded into other areas, including jewellery and menswear. Its jewellery offerings today include several Indian designers like Coomi, 64 Facets, with its fine rose-cut diamond jewellery, and Studio Renn, the Mumbai-based fine jeweller.
The luxury emporium was reborn in the 1980s when the late Dallas oil heiress, and developer, Caroline Rose Hunt bought the rights to the name.
Hunt launched a new location in 1986 in the upscale Crescent development in Dallas. (The Chicago store closed down in 1990.)
It was bought out in 2002 by her manager Crawford Brock. Brock was mentored in the retail business by Stanley Marcus himself, who transformed Neiman Marcus into an international retail giant.
Solitaire International spoke to Stanley Korshak's fine jewellery buyer, Melissa Geisser. Geisser got her start with the Chaudhry Brothers and continues to support Indian jewellers' and even gets invited to their weddings.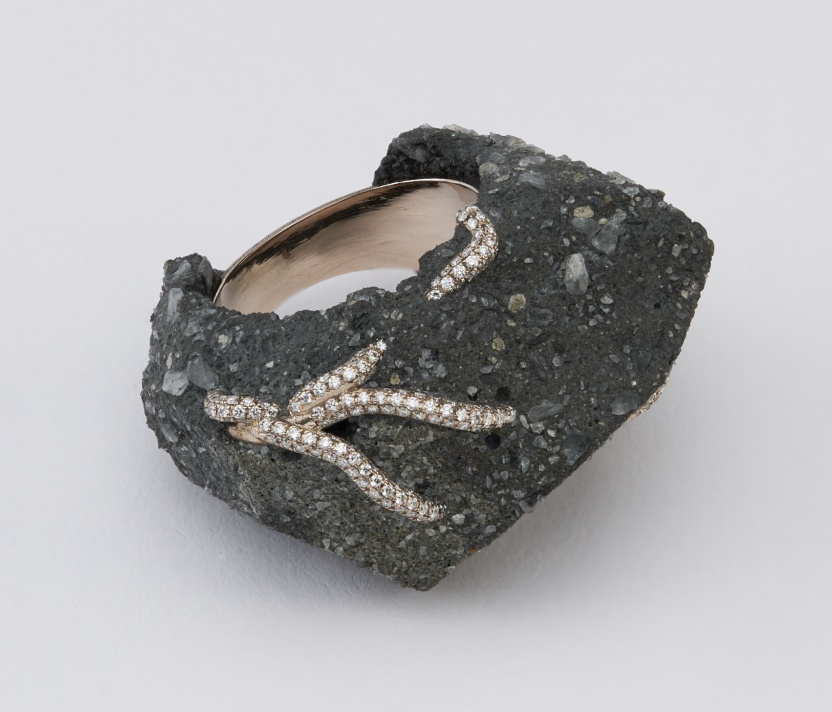 What defines your company?
The high customer service, the selection of the finest merchandise and the friendly selling staff.
What was your route into jewellery?
My route to jewellery started as a job in college working for an Indian company called Chaudhry Brothers in Dallas, and they sold very inexpensive silver beaded jewellery. I worked in the offices doing everything from packing and shipping to trade shows and such. After graduating from UNT, I went through the Macy's executive training program. Then the buying offices were condensed to just one office, and everything was streamlined. A friend from UNT suggested coming to work with her at Korshak. I started selling in jewellery, as it was the only opening, and when I was 30 and very pregnant, I became the buyer, and have now worked at Korshak for 30 years.
How is business in the US?
Business in the US is very robust. Our business has been strong for the last year, and we continue to believe that Spring will be up, and that it will flatten out during the Fall as sales were very strong during F21.
Do you sell more online or in store?
We sell more in store than online, but that business continues to double and triple.
How have you adapted to the pandemic?
We adapted by making sure our website was full of our beautiful product and continued to have as many personal appearances as possible. Even if we didn't have the normal traffic, it helped the selling staff be able to sell better on the phone and through the website.
What smaller brands do you carry?
I consider all of my brands small. Most of my vendors have under 10 people in their offices. One of my best qualities, if finding a new designer, is that I can build the business from nothing to incredible.
Who is your clientele?
My clients are a few very wealthy people that spend a lot of money; 85% are women self-purchasers between the ages of 35-70-years old.
How much do they spend?
A lot!
Do you do business with India?
I do business with India and have multiple Indian brands, and I am adding another to our line-up this Fall. My experience is very positive. In fact, before the pandemic I was invited to an Indian wedding in Greece by one of my vendors, Coomi.
Tell us more about the Indian designers you work with.
Coomi Bhasin relies upon her experience as an architect, landscape, and textile designer. The Coomi gold collection reflects this diverse background. The use of 20-karat gold and rose-cut diamonds are the mainstay of the collection and are accented by brilliant diamonds and other precious gemstones and diamond beads. Coomi oversees all the cutting of rose cut diamonds
64 Facets is a family-owned fine jewellery brand, and they create unique and light rose-cut diamond pieces for the modern woman. Headquartered in Jaipur, the jewellery brand's craftsmanship combines multi-generational expertise in diamonds with cutting-edge technologies resulting in new looks made with innovative designs, materials and techniques.
Studio Renn is based out of Mumbai and was founded in 2018 by Rahul and Roshni Jhaveri. Their jewellery is more about self-expression, and they present abstract ideas through fine jewellery.