The significant state-backed investment in the 13-16 June China Fashion Gala, signalled that the Chinese jewellery industry is strongly committed to raising its international profile as a source of major brands.
The "China Fashion Gala" in mid-June celebrated Chinese jewellery manufacturing and design skills, with a conference exploring how to boost the visibility of Chinese jewellery brands globally.
A delegation of European opinion leaders was invited to the jamboree staged in luxurious surroundings in the high-rise jewellery manufacturing hub of Shenzhen, adjacent to the trading metropolis of Hong Kong, and featuring visits to manufacturers such as Zhou Liu Fu and Allove, located in the city's teeming jewellery district.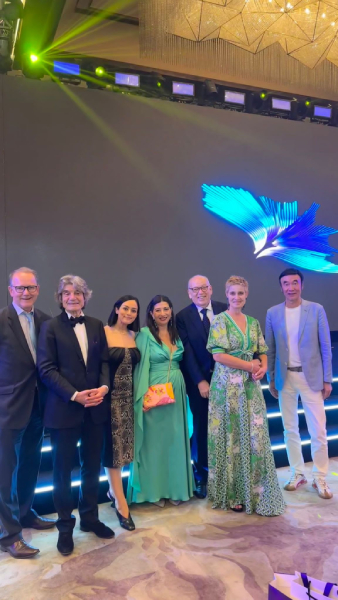 The delegation also visited the Shenzhen Jewelry Museum, a strong contributor to jewellery education in China and a popular tourist destination.
Chinese manufacturers are embracing new technologies, have developed and harnessed new cuts to maximise the sparkle of polished diamonds, and are probing proactively how to engage AI in order to boost efficiency and reduce costs.
The highlight of the China Fashion Gala was a vast formal dinner and runway spectacle celebrating Chinese jewellery design skills with an awards event judged by the visiting delegates, who included industry editors and influencers, a senior trade event organiser (Ronny Totah, Co-Founder of GemGenève), and respected consultants.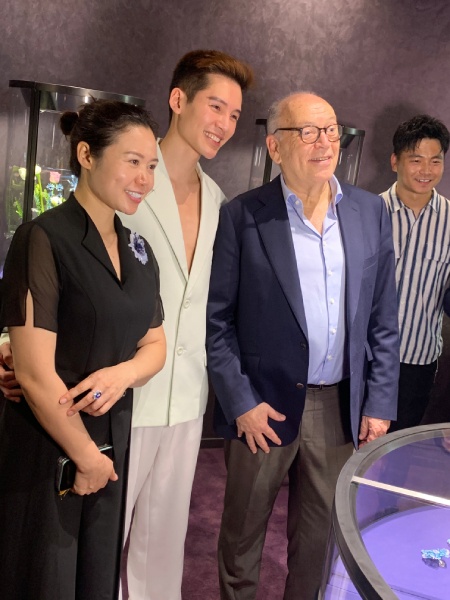 "New wave"
Dozens of statuesque Chinese fashion models presented the latest, cutting-edge jewellery pieces from an emerging "new wave" of Chinese designers, including rising star Wallis Hong, who had made a big impact in May at the upscale GemGenève show in Geneva attended by many of the world's leading fine jewellery retailers.
China is the world's largest manufacturing economy and a leading precious and fine jewellery manufacturer and marketplace. China's diamond jewellery market is estimated to be worth around $7 billion.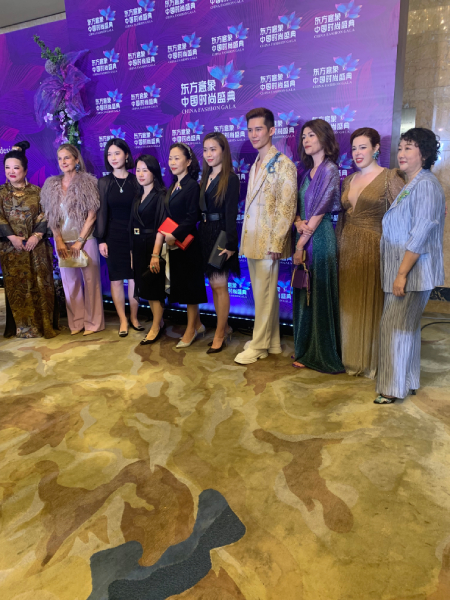 The meticulous planning and state-backed investment in the 13-16 June China Fashion Gala, signalled that the Chinese jewellery industry is strongly committed to raising its international profile as a source of important brands.
Ways forward
The conference on the final day outlined several ways to drive forward Chinese jewellery manufacturing, design and brands on the global stage:
Boosting standards, so that "Made in China" will become increasingly recognised as top quality goods; developing associations with responsible groups such as CIBJO-World Jewellery Confederation, Responsible Jewellery Council (RJC), and WJI 2030 (Watches and Jewellery Initiative 2030);
Developing and supporting original design inspiration. Highly skilled and inspired Chinese designers such as Wallis Hong, an architect of the event, are emerging fast as ambassadors for original and outstanding design skills and innovation, spearheading the "new wave" of Chinese talent;
Investing in jewellery education in China, supporting the next generations of manufacturers, designers and brands; investing in scrupulous market research and trend forecasting;
Investing in new technologies to raise efficiencies, supreme craftsmanship in order to stand head and shoulders above the competition, and sustainability to meet the stringent standards set by the new jewellery consumers;
International partnerships and collaborations to learn from seasoned industry peers around the world;
And tracking and harnessing AI as appropriate, to boost industrial efficiency and cut production costs.
China's jewellery industry is expected to plan similar events in future to showcase the latest production technologies and design inspiration, and to drive forward a campaign to celebrate "Made in China" innovation across the world.