In an exclusive interview, Luc P. Perramond, Chairman & CEO of Damas Jewellery, a leading luxury brand based in the UAE, speaks to Solitaire about Damas' plans to expand its retail presence in India, the opportunities created by the Indo-UAE CEPA trade agreement, the brand's global expansion strategy, the potential for further growth in the Middle East market and more.
Given Damas' long-standing relationships with Indian suppliers and manufacturers, what opportunities has the Indo-UAE Comprehensive Economic Partnership Agreement (CEPA) trade agreement presented/unlocked for the company?
The CEPA trade agreement including gems and jewellery will benefit Damas' trade with India. In particular, the elimination of tariffs on jewellery imported from India will certainly boost our level of activity with Indian suppliers and manufacturers.
On your recent visit to the GJEPC office in Mumbai, you spoke of plans for Damas to re-establish a retail presence in India. Did you manage to initiate any partnerships or collaborations with Indian companies towards that aim during the trip?
We are still in the exploratory stage. We have indeed initiated talks with several actors but are still exploring the best way-forward.
What are the reasons for wanting to relaunch Damas in India at this moment?
I believe India offers a tremendous opportunity to expand our business significantly. It is the second biggest jewellery market after China, and Damas is already very well established in the Gulf Cooperation Council (GCC) and very well perceived among our Indian customers. Over one-third of our customer base in the GCC is South Asian. We have succeeded in building a differentiated positioning thanks to our collections, store experience and communication which resonates extremely well with the Indian community.
We are looking at it now because as you know, Damas has undergone a full brand transformation since I joined in 2020 and we had to consolidate our positioning, presence, and brand desirability in the GCC which is our core market before expanding to India. I believe we are ready now to explore the tremendous potential offered by the Indian jewellery market which grew by 35% in 2022.
Which segment of the Indian retail jewellery market are you targeting (luxury, premium, mid market, mass market)? How many stores are you planning to open?
Damas is positioned in the accessible luxury market. We are the leading regional House of Jewellery Design in the Middle East. We cater to all clients from medium to high. We will be focusing on keeping the same positioning in India with some local adaptation. As for the retail footprint, this is still work in progress.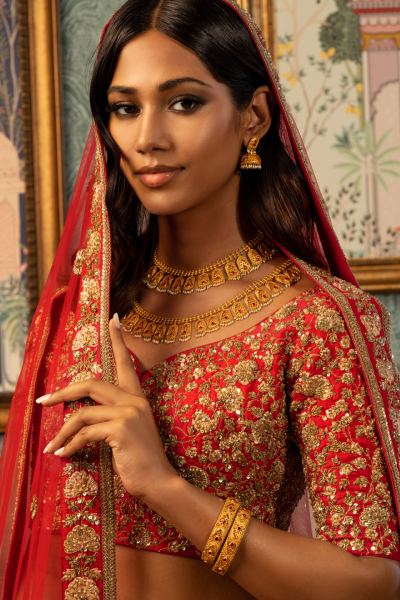 How do you see the future of gem & jewellery trade relations between India and UAE? 
The trade relations between India and the UAE are already very strong and growing steadily at a fast pace. I believe the future of the jewellery trading between these two countries offers many opportunities and will continue to grow, especially when it comes to diamond jewellery.
Can you speak about the brand's global expansion plans in the coming years, and how Damas plans to enter new markets and grow its customer base?
On a short to medium term, Damas will continue its expansion in Saudi Arabia, focusing on Riyadh. Damas has already 26 stores in the Kingdom and we are planning to open more stores there to further strengthen our leadership in this strategic market. We are also looking at Egypt as an expansion plan. Damas was historically present there but we aim at relaunching the brand with its new identity, its new in-house collections and designs and store design.
The third expansion plan is the online business. We have been experiencing triple-digit growth on Damas e-commerce. The brand is getting traction online and allowing us to reach out to new clients (younger generation) without cannibalising the physical stores. Damas is also present on Ounass.com, the leading luxury marketplace in the Middle East, and has become only in a few months the No. 1 jewellery brand and is still growing. We believe online business presents a large potential for Damas given our positioning and strong awareness. We will invest in our own e-commerce in the GCC and will keep looking at new online businesses and pure players.
Tell us about significant consumer trends shaping the jewellery industry today. How is Damas adapting to these trends?
Consumers want to buy jewellery from strong and authentic brands which provide quality and craftmanship but also exclusive designs, storytelling and great client experience. This is why we have placed brand equity at the heart of our brand transformation that started three years ago. We have made the brand much more desirable and this is proven by the tens of thousands of new clients we recruit every single month.
Consumers also want the brands to be socially responsible and to act accordingly without any greenwashing.
Damas has been very active to take concrete actions in this regard with programs such as the ("Water Initiative in India"), the partnership with the Al Jalila Organization in Dubai and the launch of a sustainable Lab Grown Diamond collection called Gaia.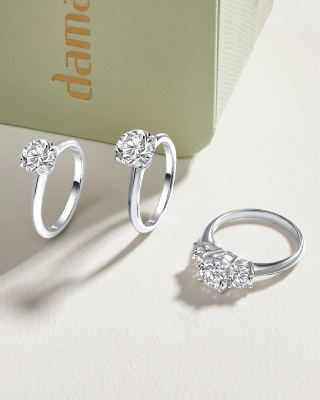 How has the retail jewellery industry evolved in the Middle East in recent years? Is there potential for jewellery retailers to expand further in the region?
Customers in the Middle East seek products that have meaning, reassuring, and give them a status-symbol which can only be conveyed through brands – the stronger the brand desirability, the higher the pricing power. In addition, we are seeing increasing growth of branded versus unbranded jewellery. On the other hand, Millennials have different expectations, they seek brands that relate to their values and mindsets, and have a feeling of purpose, touching on their emotions and gives them a sense of identity. They tend to discover these brands through their digital networks and select brands that have a social connection to them.
At Damas, we create in-house designs that are inspired from the region, are iconic, unique, and have a strong DNA which is communicated through a meaningful storytelling. Since we launched our digital transformation in 2020, we have had extremely high web traffic, in addition to having the leading share of voice across our social digital platforms in the Middle East region. In 2021, we also pioneered the launch of lab-grown diamonds through a dedicated collection called Gaia, the first jeweller in the region to do so, giving the element of choice to our customers without compromising on quality, and helping them fulfil their dreams of owning diamond jewellery.
The region offers great potential for expansion, and we will leverage those growth opportunities to take Damas to new heights.