Solitaire caught up with David Kellie, CEO of Natural Diamond Council (NDC), to discuss the organisation's recently published analytical report, 'Diamond Facts: Addressing Myths And Misconceptions About The Diamond Industry', which addresses misinformation about both natural and synthetic diamonds. Kellie also sheds light on NDC's strategy to compensate for the budget shortfall caused by Alrosa's departure, and talks about the challenges faced by the diamond industry and the future of diamonds.

Can you provide information about how the Natural Diamond Council (NDC) plans to make up for the budget deficit resulting from Alrosa's exit?​
Unfortunately, geopolitical events led to Alrosa suspending themselves at the outbreak of the crisis in Ukraine, creating an issue of funding for the NDC that impacts the entire industry. Consumer demand, driven by marketing and promotion, is the single most important factor influencing the prosperity of the value chain. A well-funded NDC is the only way to achieve this.
We are asking those who have most to gain from a buoyant and successful market to help drive the future growth of the industry. We have created a partner program to expand participation in the NDC and will also provide access to our community of major miners, brands, designers, and retailers. We'll also provide the tools to help educate employees, as well as exposure on our digital platforms globally – the most engaged diamond jewellery audience in the world.
As a valued partner to the NDC for a number of years, the GJEPC has been a great supporter to us as we expand our stakeholders beyond just the mining members of our industry. We hugely appreciate their support.
What motivated the NDC to release its 2023 analytical report entitled, Diamond Facts: Addressing Myths and Misconceptions About the Diamond Industry?
There are many myths about the modern diamond industry that remain stubbornly pervasive, some of them are a legacy remaining from prior generations, others that have been created more recently. These myths and misconceptions erode trust, and, in the long run, they are harmful – not only to the diamond industry but especially to the communities that mostly depend upon the positive economic impact of natural diamonds. The objective of this analysis is to bring together reliable third-party data into one document that provides the industry with a singular source of reference to be able address these myths. With this analysis, we seek to correct misconceptions and answer questions about the industry, to enhance trust and allow consumers to make informed decisions.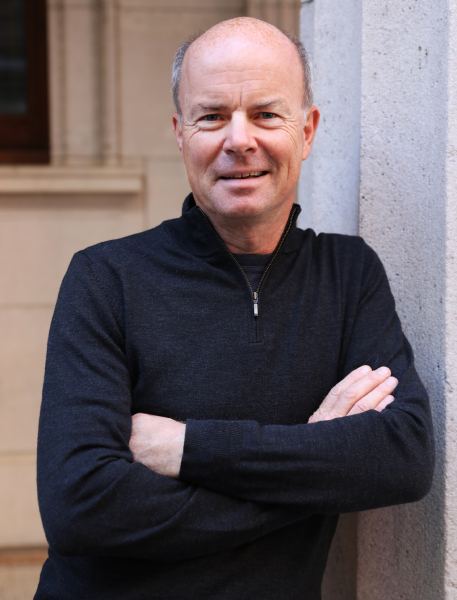 The report highlights the rarity of natural diamonds and their role as a finite natural resource. Can you explain the implications of this for the diamond supply chain, pricing, and consumer confidence?
Natural diamonds are a finite and rare resource. As mentioned in the report, global natural diamond recovery peaked in 2005, when rough diamond production was around 30% higher than in 2022. The annual recovery of 1-carat diamonds is equivalent in volume to filling an exercise ball, whereas that of diamonds 5 carats and above would fit into a basketball. In fact, today, there are only 30 significant mines in production with only 7 mines considered to be Tier 1 deposits. Some forecasters predict that the economic recovery of natural diamonds will cease in a matter of decades. It's unlikely that the finite nature of natural diamonds will impact on the short-term market dynamics – consumer desire for natural diamonds, driven by their beauty, uniqueness and scarcity will be the key driver.
The report notes that the price of laboratory-grown diamonds has decreased significantly in recent years. Can you explain why this is the case and what impact it is having on the diamond industry?
Prices of laboratory-grown diamonds have fallen from 2016 to 2023. The price in the US of a 1.5-carat stone has fallen by over 74%, from $10,600 in 2016 to $2,445 in Q1 2023 (Source: Paul Ziminsky). The drivers of these reductions in prices are the fundamental principles of economics that always apply in a competitive market.
Firstly, as with all technological products, the production costs come down significantly as the technology improves over time and more entrants come into the market. Secondly, retail competition, particularly from direct-to-consumer digital retailers, means that consumers can easily shop around and find the best prices. These retailers are prepared to make lower margins to win market share and have successfully mastered promotion through digital and social platforms.
Even with larger laboratory gown diamonds, where the cost to produce larger stones is broadly linear but pricing has historically tracked natural diamonds (where the scarcity factor drives higher prices per carat), we're seeing laboratory-grown pricing more reflective of the production cost dynamic. Time will tell what impact this has on the diamond industry but, provided both categories communicate responsibly with the consumer, there will be a customer for both at whatever price the market conditions create.
What message would you like to convey to consumers who may be considering purchasing laboratory-grown diamonds? 
I would like to reiterate our position that laboratory-grown diamonds have and will continue to have a legitimate place in the jewellery market, which will ultimately be defined by consumer behaviour and market dynamics. Natural diamonds and laboratory-grown diamonds are very different market positions and, since the start of the pandemic, both categories have grown significantly, demonstrating that both can co-exist successfully. We believe that the consumer should be informed of values of both natural diamonds and laboratory grown diamonds in an honest and transparent manner.
However, we also know that consumers are being misled by some laboratory-grown diamond suppliers which is deceitful and damages the trust in our industry. The Diamond Facts report simply discloses what we, in the industry all know to be true. So, our message to consumers would be to do their due diligence before making a purchase. Do your research, ask questions, and don't take sustainability claims at face value.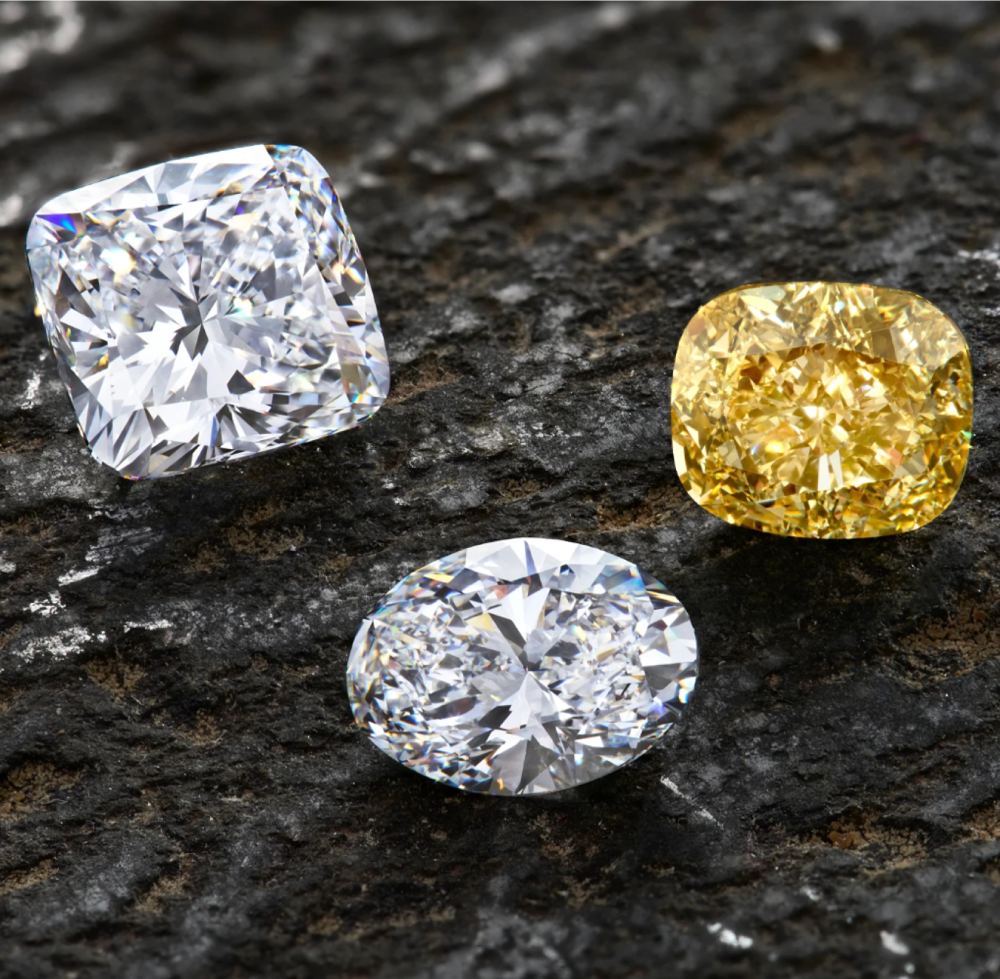 The report highlights the importance of ethical sourcing in the natural diamond industry. Can you comment on the common perception, especially among younger consumers, that lab-grown diamonds are more sustainable than natural diamonds?
Sustainability comparisons are very difficult to substantiate (for all). Unlike laboratory-grown diamond producers, the natural diamond mining industry continues to disclose publicly their audited environmental footprint and doesn't make claims to be "sustainable". Given that most laboratory-grown diamond growers don't publicly disclose audited statistics about their environmental impact, consumers should be very careful about accepting these claims.
Legislation in Europe, the UK and, hopefully, soon in the US, will ensure that greenwashing is no longer possible. Most claims made by LGD companies will not be allowable in Europe based upon the legislation proposed, unless they are properly supported by independent, audited data.
In the US, the Jewellers Vigilance Committee has also asked the FTC to prohibit the word "sustainable" because of its continual misuse for laboratory-grown diamonds. Over 60% of laboratory-grown diamonds are mass-produced in India and China where 63% and 74% of grid electricity is generated from coal.
It is also a misconception that laboratory-grown diamonds are "mining-free", as stated in some marketing campaigns. Synthetic diamond processes can require graphite and metals, and the reactors in which laboratory-grown diamonds are created are built with metals that all originate from mining.
The report notes that natural diamonds benefit the countries from which they originate and support the livelihood of 10 million people worldwide. Can you explain how this works in practice and how the industry is working to ensure that local communities benefit from diamond production?
Members of the NDC are dedicated to reinvesting in and creating a positive multiplier effect across the communities they work with, in line with their commitments to the UN Sustainable Development Goals – especially on areas surrounding alleviating poverty, decent work, health and wellbeing, fair wages and reduced inequalities.
Up to 80% of rough diamond value can remain within local communities in the form of local purchasing, employment benefits, social programs and investment in infrastructure as well as the taxes, royalties and dividends paid from the industry to respective governments. Investments are made in roads, schools, hospitals, water and energy supply and local sports and culture.
99.7% of NDC member employees are from the countries where the mines are located. It is important to note that many mining companies are partially owned by local governments, which means they receive direct economic benefits and impact the strategic direction of the mining operations. This includes De Beers Group's operations in Namibia and Botswana.
The report addresses several misconceptions about the diamond industry. Can you tell us more about the research and consultation process that went into producing this report and how the NDC ensures that the information it provides is accurate and unbiased?
We acknowledge upfront that the industry isn't perfect, and that there are always challenges that we face. It's important that we all recognise this and are open and transparent to identify issue and address them. All the data in the report relating to the industry collectively is provided by recognised authorities on the respective topics (e.g. GIA, Paul Ziminsky). Where the data is specific to NDC member companies, this is noted in the report with references to the sources – most are independently audited. We will continue to update the report as the industry evolves and we are open to receiving additional industry contributions to the report, provided that they meet the same high standards of data and information integrity.