Bond Street jeweller David Morris is renowned for innovative use of gemstones. The jeweller takes bespoke orders from a super-wealthy international clientele.

David Morris high jewellery is revered around the world for its flawless craftsmanship and innovative use of coloured gemstones.
The eponymous brand, founded in 1962, is based at 180 New Bond Street in the heart of London's most prestigious jewellery district, close to well-known high jewellery names such as Cartier and Graff.
The jeweller is now run by Jeremy Morris, the son of founder David Morris, who is well known for his flair with colour and for creating unusual and seamless designs featuring extraordinary coloured gemstones, including less mainstream stones such as Paraiba tourmalines, Padparadscha sapphires, opals and spinels.
Jeremy Morris joined the company in 2003. Having inherited his father's passion for design, he studied Fine Art in London before apprenticing with the illustrious jewellers of Place Vendôme in Paris and gained valuable gemstone knowledge at a diamond supplier in Antwerp. Since taking the helm as CEO and Creative Director, Jeremy has continued the family tradition of creative innovation and flair. His international travels and fondness for the rarest, most vivid jewels are giving the House's distinctive design signature a colourful twist of his own, whilst respecting his father's vision.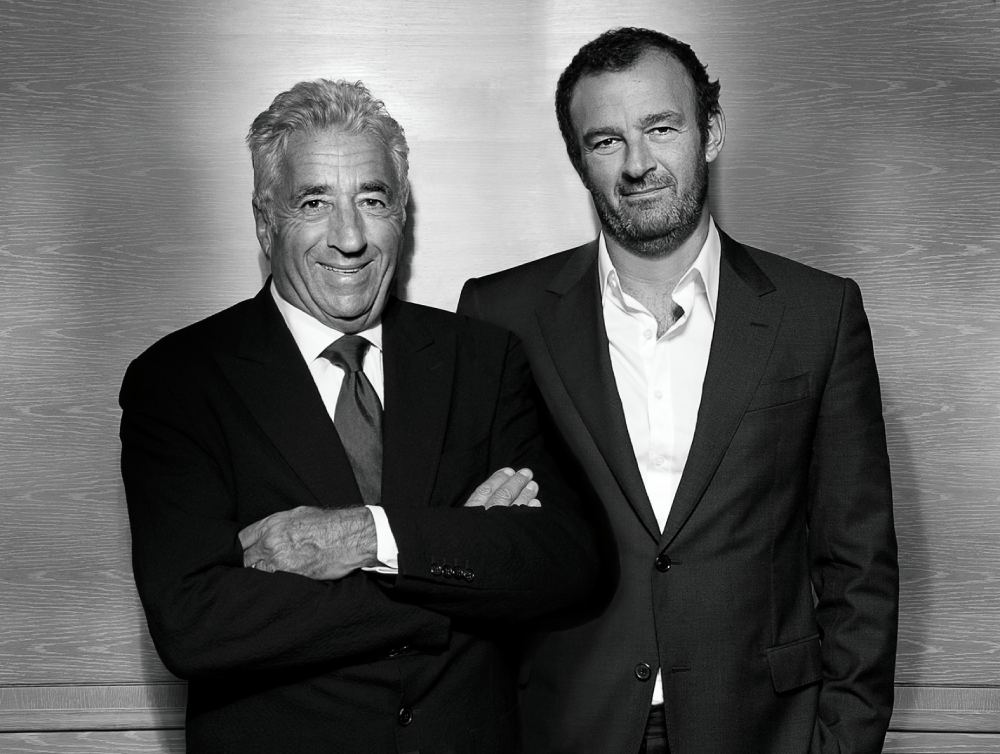 "Jeremy is known as the 'King of Colour', because of his knowledge of coloured gemstones and the ways in which he uses unusual stones in his designs," Louise de Turckheim, David Morris's acting chief marketing officer, told Solitaire in a recent interview.
David Morris's Bond Street boutique can deliver exquisite bespoke pieces at short notice for its clientele of high net worth individuals, including a number from India who have homes in London and an international lifestyle.
David Morris's new high jewellery collection features some magnificent one-off pieces, that are bound to entice their most discerning clientele, such as the David Morris Antares necklace with 5.57-carats of pink diamonds and 65.2-carats of white diamonds, set in 18-karat white gold.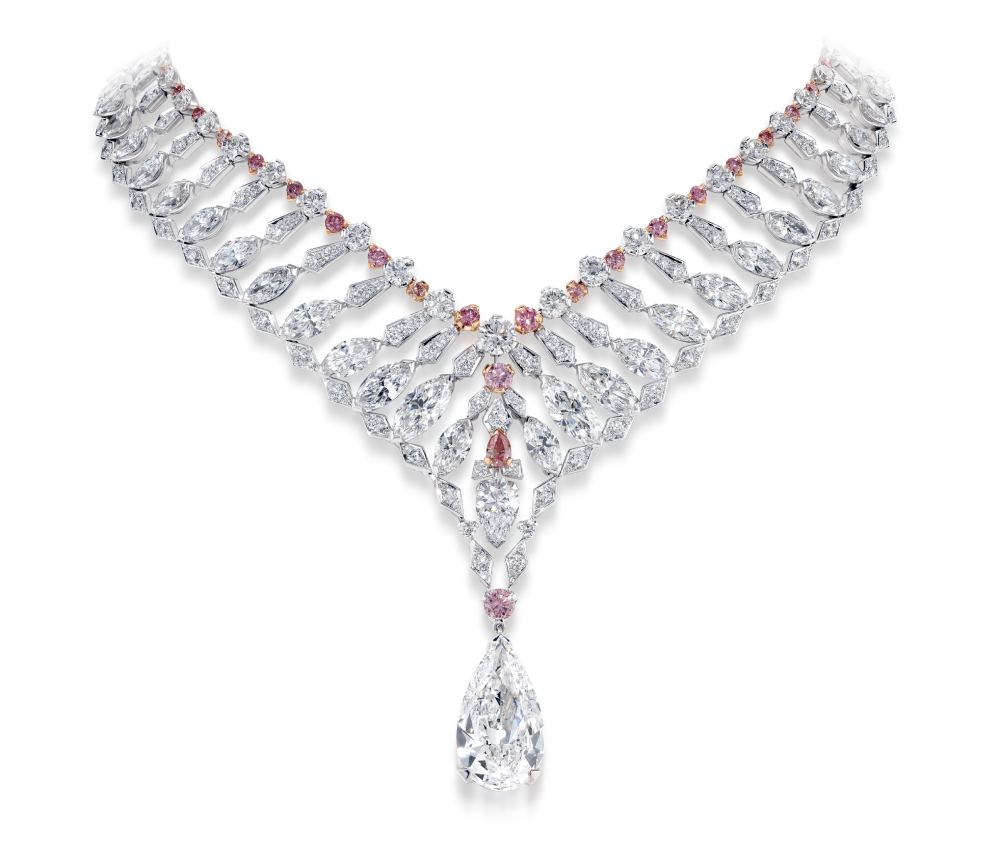 Another standout piece that showcases Jeremy Morris's exceptional talent for combining coloured gemstones, is the David Morris Amunet choker featuring a 43.04-carat Australian black opal, as well as lapis lazuli, white diamonds and pink spinels.
Also, the David Morris Capola necklace with a 64.55-carat Burma sapphire cabochon, as well as rock crystal and white diamonds, set in 18-karat white gold, underscores the brand's reputation for presenting exceptional gemstones in their high jewellery pieces.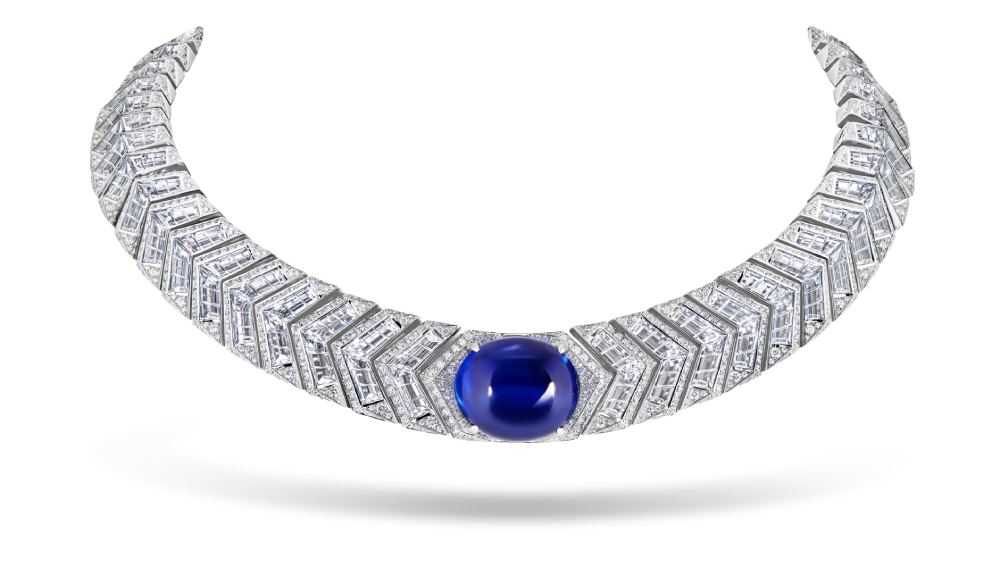 David Morris's Bond Street flagship is a large building that houses a workshop, as well as the boutique on the ground floor.
Around a dozen highly skilled craftspeople work with extreme precision in the atelier to develop David Morris pieces.
David Morris has not been as hard hit as some of its Bond Street rivals after the British government announced plans to scrap the right of non-EU based luxury shoppers to claim back VAT on their purchases when they leave the UK.
"Having our retail store in Paris, in the heart of the jewellery district on Rue St Honore – around the corner from Place Vendôme – has softened the impact for us," Louise de Turckheim said.   Also, having multiple stores around the world has helped. David Morris has 19 international points of sale.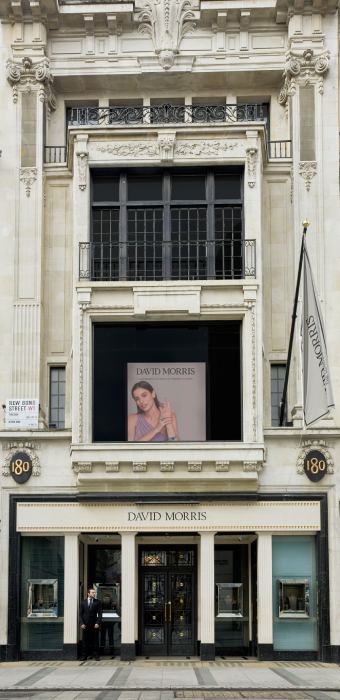 As David Morris adapts to a rapidly evolving marketplace, it has expanded its e-commerce offering, attracting a surge in website hits from people who have not visited its Bond Street store, and brisk enquiries for its latest collections.
The jeweller is proactive on Instagram, where its blue-ticked @davidmorrisjeweller account has showcased its newest pieces. Celebrities such as Beyoncé have worn its jewellery at high profile events. David Morris jewellery has featured in a few James Bond movies, and has been worn on the red carpet at awards events by celebrities such as British actress Olivia Coleman at the Golden Globes.
The jeweller is constantly evolving to adapt to a fast-moving marketplace and strives to maintain the highest standards built on a dedication to supreme craftsmanship.