A fresh wave of jewellery designer brands has surfaced in the Middle Eastern market, who cater to the new-age and discerning consumer. To gain a better understanding, Solitaire International focused on the Middle Eastern market, the second most important destination for Indian jewellery exports, to get a comprehensive insight from top eight designer brands hailing from Dubai, Qatar, Kuwait, Abu Dhabi, Lebanon, and Bahrain. These high-end jewellery brands have keen awareness of the preferences of digitally savvy consumers.  Here's what they have to share:
In today's Middle Eastern markets, consumers are seeking personalised and customised jewellery pieces with superior design and high-quality finishes. These buzz words have become the cornerstone of the jewellery industry in the region. Whether it's a one-off or a custom-designed piece that reflects the wearer's individual style, Middle Eastern consumers expect nothing but the best in terms of quality, craftsmanship, and attention to detail.
What motivates a consumer to purchase jewellery in the Middle Eastern region? According to Maryam Fayadh, Founder of The Jewelry Gala (JGALA), Bahrain, "The jewellery industry has experienced a significant shift in consumer behaviour. In the past, jewellery was primarily purchased for special occasions and events. However, over the last decade, there has been a noticeable increase in jewellery purchases for everyday wear. This change can be attributed to the introduction of diverse collections by numerous brands and the increase in local and regional jewellery designers which cater to various tastes and budgets. The focus on marketing campaigns, key opinion leaders, and influencers that show people how to style and incorporate jewellery into their outfits has resulted in women viewing jewellery as an essential part of their attire, reflecting their individual style, and leading to a change in jewellery purchasing habits."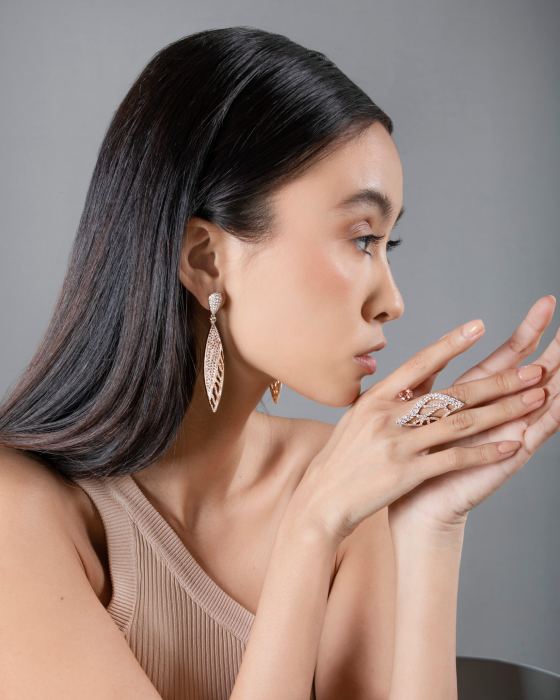 Dubai-based couture jewellery brand Toktam's Toktam Shekarriz, states, "While the intrinsic value of a precious piece is one reason why women view it as a good option for investment, jewellery is also a means of expressing personal style and individuality or enhancing overall appearance, with its aesthetic appeal motivating some consumers to buy it."
Toktam Shekarriz continues, "The sentimental value of jewellery gets enhanced when it is passed down through generations, further expressing the emotional connections and personal histories associated with the piece. Whether purchased for a special occasion, as an investment, or simply for the pleasure of wearing it, jewellery can hold significant meaning and value for its owners."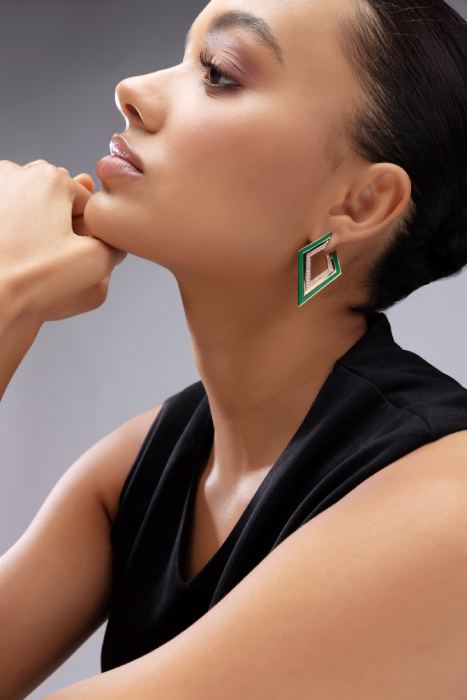 Aysha Aldhaheri, Designer & Founder of Le Trezor Fine Jewelry, Abu Dhabi, states that jewellery is often considered a traditional and meaningful gift for occasions, Some consumers purchase jewellery as a form of self-expression, and some as an investment. Some may choose pieces that are expected to appreciate in value over time or that have a high resale value. "Ultimately, jewellery is often seen as fashion, and design plays a significant role and is a reflection of the wearer's aesthetics."
The Rise Of Self-purchasers
Noora Shawqi of Noora Shawqi Jewellery, Dubai, believes that jewellery purchase needn't always be driven by an occasion. "Self-purchasers are usually searching for daily wear jewellery, or a wearable statement piece which they can pull off for multiple occasions."
Shahad Almomen of the namesake brand from Kuwait, adds, "The price points for self-purchasing jewellery vary depending on the consumer's budget and preferences. However, consumers may be willing to invest in high-quality pieces that they can wear and cherish for a long time."
Nisrine Mourad of Alanina Jewelry, Lebanon, discloses the popular price points for self-purchasers range from $5,000 to $12,000, while Kaltham Al Majid of Kaltham's Pavilion, Qatar, says the range that moves well in this category is between 3000 and 10000 Qatari riyals (approx. $820-$2737).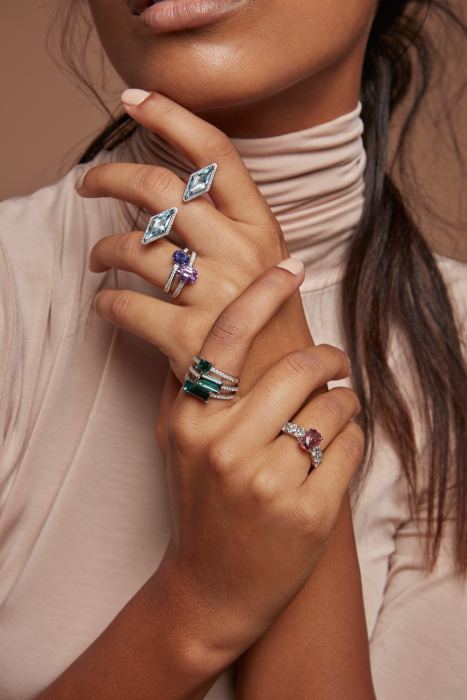 High On Personalisation 
Designers in the Middle East are observing an increasing demand for bespoke commissions and personalised jewellery.
Aysha Aldhaheri of Le Trezor, Abu Dhabi, points out that more and more consumers are looking for personalised and unique pieces that reflect their individual style and personality. But price, too, is a consideration.
Elaborating on Aldhaheri statement, Toktam Shekarriz shares: "Customers who fall in love with a particular jewellery piece are often willing to find ways to purchase it, even if it's outside their initial budget. They may want to give a downpayment and reserve the item, or they may return later when they have the necessary funds. In some cases, customers may want to customise a piece to fit into their budget. Fortunately, we can accommodate such requests readily."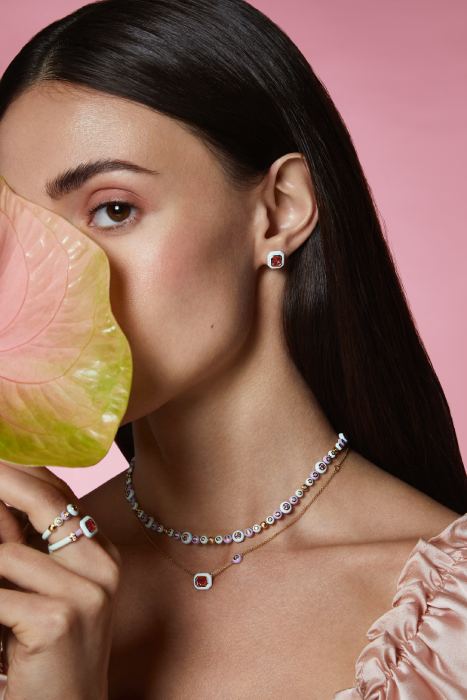 Design Directions
Shahad Almomen of Shahad Almomen Jewelry, Kuwait, observes that the trends in jewellery design motifs and categories change constantly. "It is imperative that jewellery brands offer a range of designs that appeal to their target audience." For Shahad Almomen's brand,  gold jewellery set with diamonds and gemstones sell well.  "However, this may vary for other brands, depending on their target audience and design philosophy. Consumer behaviour for buying jewellery is complex and varied. Some may prioritise the design and quality of the piece, while others may focus on the occasion or sentiment attached to it. Ultimately, jewellery brands need to understand their target audience and cater to their specific preferences and needs to succeed in the market."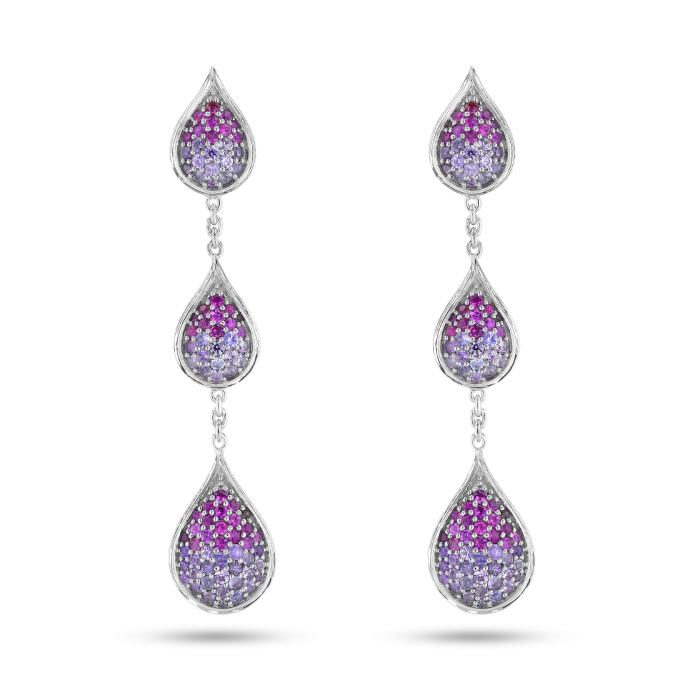 Noora Shawqi, based in Dubai, remarks that gold jewellery is back in style, such as gold chains, gold coins, etc. Also pops of colours by way of enamel and coloured gemstones are trending. Shawqi, who has a fascination for diamonds and includes it in her designs, notes, "Diamonds give the piece an upgrade of sorts."
Aldhaheri of Le Trezor, Abu Dhabi, shares her perspective: "Design motifs and jewellery categories can be influenced by various factors such as culture, fashion trends, and consumer preferences. For us, jewellery that is personalised and unique, featuring initials, birthstones, or special dates are trending … it could be the alphabet pendants to engraved bracelets and more. Also, jewellery that features bold, bright colours is becoming increasingly popular, with gemstones like emeralds, sapphires, and rubies featuring prominently in many designs. This trend is particularly seen in statement necklaces. We are also witnessing a rise in layered necklaces of varying lengths, and stacking multiple rings as this allows consumers to express their style and create a unique look.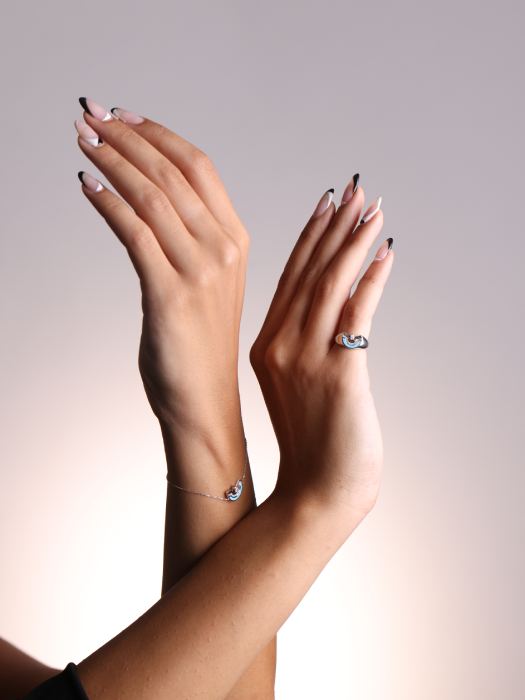 Pieces that sell most at Le Trezor are a combination of yellow, white, and rose gold enhanced with diamonds, gemstones, and pearls.
According to Kaltham Al Majid of Kaltham's Pavilion, butterfly and floral motifs are currently popular. "Our customers choose jewellery studded with diamonds and gemstones. Plain gold jewellery is not being favoured. Of late, consumers are buying more affordable, daily wear items rather than big, occasion wear pieces."
It's the reverse for Nisrine Mourad, Owner, Alanina Jewelry, Lebanon, who reveals that chokers are back in style, as well as plain gold jewellery, especially pink gold, focusing on the texture and beauty of the metal. "We also receive a lot of bespoke requests incorporating diamonds, usually classical pieces with Alanina's touch in terms of engagement rings, solitaires, and tennis bracelets. As for signature pieces, our clients are keen to invest in precious colour gemstones."
Toktam Shekarriz of Dubai, too, states that red carpet pieces are the most preferred category with a strong focus on Art Deco and Vintage style aesthetics.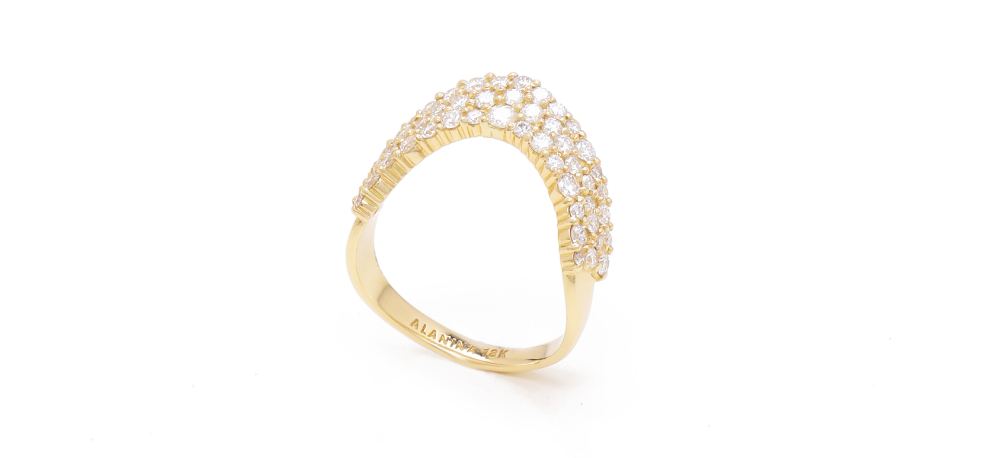 Maryam Fayadh of The Jewelry Gala, Bahrain, reveals that geometric designs are taking the lead as well as motifs that represent different cultures or eras. "The result is a market filled with creative personal representations and pieces that are unique and avant-garde."
Consumers in Lebanon, who already possess conventional must-have pieces such as tennis bracelets, solitaires, and studs etc., are more adventurous and opt for modular 2-in-1 or 3-in-1 jewellery pieces, observes Nisrine Mourad of Alanina Jewelry, Lebanon.
Underscoring High Finish, Quality
The buying decisions among consumers in the Middle East hinge on the quality of metals and gemstones and the finish of a jewellery piece as these factors contribute to the durability and longevity of the jewellery piece.
Fatma and Maryam Sahem of Khayal Fine Jewelry, Dubai, say that quality control and finishing can truly make or break a design.
Well-crafted pieces with a high-quality finish command a higher price and are more desirable to buyers than a similar piece with a lower quality finish, observes Toktam Shekarriz.
Noora Shawqi adds that the quality of the piece complements the design. "If the same design is replicated with inferior quality, it won't have the same feel."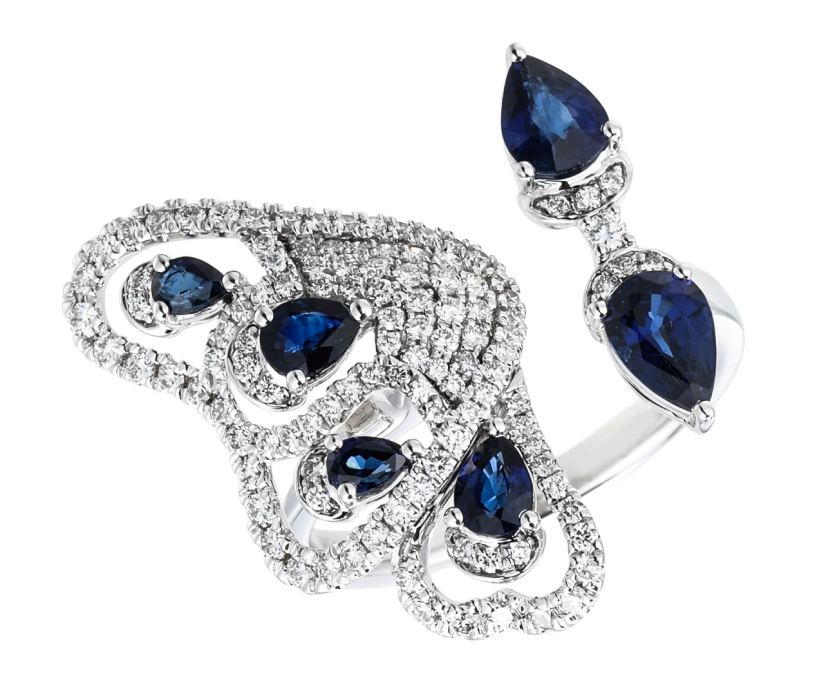 Another aspect according to Aldhaheri of Le Trezor is the reputation of the brand, which can influence consumer behaviour. "They are likely to trust and purchase from brands that they perceive as being trustworthy."
Online vs Offline
Mourad of Alanina notes that new clients always prefer visiting the brand physically, and try on the piece and check the quality. "Once the trust is built and the customer relationship is established, clients visit online, to buy jewellery ranging from  $4,000 to $7,000."
Fatma and Maryam Sahem of Khayal say that, in general, some customers are not comfortable making online purchases. "That's why we provide the option of cash on delivery and participate in many pop-ups and exhibitions, to enable new customers to view our pieces in person before making a purchase. The second category is returning customers, who have no issue purchasing through the website since they are familiar with the quality of our pieces and the trust is already established." For Khayal Fine Jewelry, online sales range between 2,000 AED to 5,000 AED (~$545-$1360).