Ahmed Bin Sulayem, Executive Chairman and Chief Executive Officer, DMCC, talks to Solitaire about the scope of DMCC's ambitions for gold and diamonds, and its success in growing business during the pandemic.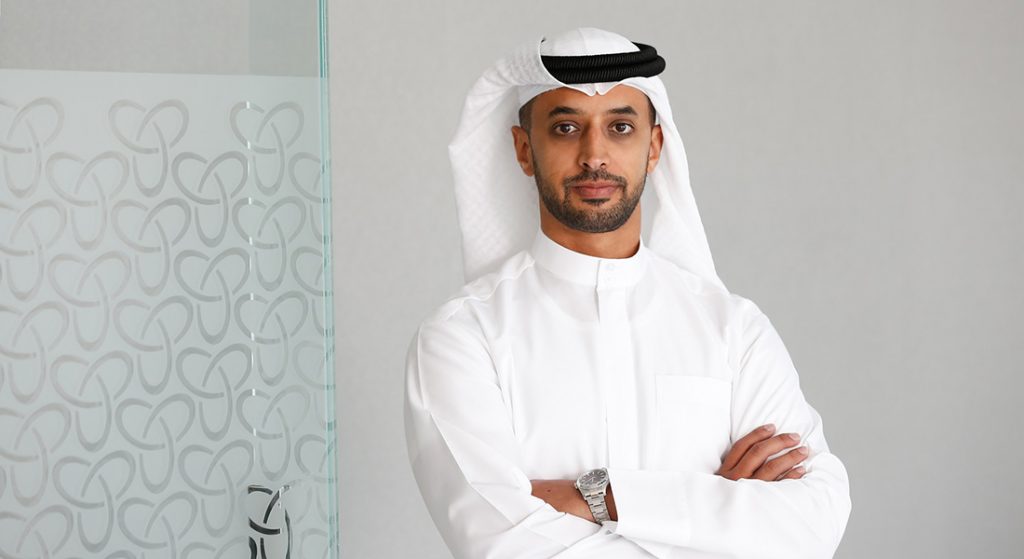 DMCC's strong showing in 2020 in terms of attracting new business is quite reassuring. What lessons could you impart on the reasons behind your success?
Despite an overall business environment shaped by the Covid-19 pandemic, DMCC registered a record breaking 2,025 new companies in 2020, the highest number of registrations in five years. The record-breaking registrations are a testament to the continued appeal of Dubai to investors and the trust they place in DMCC.
Our strong performance is primarily due to the Business Support Package that we launched in March last year, which saw interest from companies in 149 countries. This was our largest ever commercial offer and it provided both existing and new member companies with a wide range of incentives and value-added services. We also launched a discount campaign to encourage international diamond companies to set up operations in Dubai.
Our approach is unique yet simple – we listen, we adapt, and we support our members every step of the way. Our ultimate goal is to enable businesses to trade efficiently and with confidence, and to make the setup, compliance and expansion process as seamless for our members as possible. This makes us a trusted partner, and this is how we built our success story!
Over the years, we have successfully developed some of the most dynamic, innovative market conditions and infrastructure to facilitate trade through Dubai – a Free Zone, commodity exchanges and online trading platforms, alongside robust legal and regulatory frameworks. As a result, DMCC is now the largest and fastest growing free zone in the UAE with over 18,000 members. It should also come as no surprise that we have been named Global Free Zone of the Year by the Financial Times' fDi magazine for a record six consecutive years.
What are the main advantages of Dubai's thriving business ecosystem, especially for gem and jewellery companies?
Dubai is synonymous with ambition, innovation, connectivity and growth, and these play an important role for any business seeking to kick-start its journey or expand its international footprint. Dubai's strategic location at the crossroads of the world, commercial transparency and ease of doing business make it perfectly positioned to support the supply chain of gold, diamond and businesses across all sectors. This is why Dubai has long been the primary trading hub in the Middle East and has become the destination of choice for international companies.
As economic diversification efforts continue, Dubai has built a resilient business landscape. The Emirate brings together the best of all worlds. When businesses make their choice, all these elements play a significant part in why they would choose Dubai.
DMCC takes this one step further having played a pivotal role in positioning Dubai at the centre of the global gold trade and bringing it to the forefront of the diamond industry. We have successfully positioned the Emirate among the top three diamond trading hubs globally. We are home to the largest diamond tender facility in the world, the Dubai Diamond Exchange (DDE), which has over 1,000 members. In 2020, the DDE hosted 19 rough and polished diamond tenders, including the largest ever rough diamond tender to take place in the UAE. In January 2021, six diamond tenders were held in a single month to kick start the year.
We have also created one of the leading physical gold markets, positioning Dubai as a global hub for the gold supply chain. For its part, the UAE accounts for 11% of global gold exports and gold consistently tops the list of non-oil trade.
Altogether, the Emirate offers an ecosystem and connectivity that puts businesses on the fast track to growth and success.
How do the collaborative agreements with diamond exchanges in Israel and China strengthen Dubai's position as a diamond trading hub?
DMCC recently signed an MoU with the Guangzhou Diamond Exchange (GZDE), creating a strategic alliance with one of the leading Chinese international diamond trading platforms and communities. A few days after the official signing of the UAE-Israel Peace Accord, through our Dubai Diamond Exchange, we signed a collaboration agreement with the Israel Diamond Exchange (IDE). As part of this, we have already set up a sales office in Ramat Gan, Tel Aviv, the home of the IDE, and they have also set up a representative office at Almas Tower.
These agreements are set to boost our existing and strong economic ties with business communities in key markets – unlocking huge potential and a host of opportunities for all parties. They also form an integral part of our strategy to attract, facilitate and drive new trade flows through Dubai to strengthen our position as a leading diamond trade hub. Such agreements also allow us to share knowledge, expertise and experience, promote bilateral trade opportunities, and partner on exhibitions, visits, and conferences to boost regional trade and support the growth of the global diamond industry.
As identified in our recently launched Future of Trade report, if governments and businesses increase cross-border collaboration, embrace digital technology, adopt a more innovative approach to trade policy and increase investment in trade infrastructure, global trade could see a boost of up to $18 trillion by 2030.
DMCC and GJEPC had jointly organised a gem and jewellery exhibition in Dubai around seven years ago. What are the possible avenues for collaboration in the future?
India remains a key market for us and we are always looking for ways to explore opportunities and partnerships that benefit the industry.
We have a good relationship with GJEPC and have always supported the MyKYCBank initiative – sponsored by GJEPC – in Dubai. We are always happy to collaborate on new initiatives with GJEPC as opportunities arise.
Could you outline the scope of DMCC's ambitions for the gold and diamond sectors over the next 10 years? What are the biggest threats to both these businesses from a global perspective?
In 2020, the DDE hosted 19 rough and polished diamond tenders, its first emerald tender and the largest rough diamond tender ever to take place in the UAE. And 2021 has kicked off with a great deal of activity – throughout January and February, we have hosted a total of 15 diamond tenders and 1 emerald sale. We have also seen a rise in the number of companies from the lab-grown diamond sector that are basing their operations in DMCC. Companies such Diamond Foundry, from Silicon Valley, and Lumex will be pioneering the lab-grown diamond sector here in DMCC, so this is an area that we are actively looking to grow over the next decade.
On the gold and precious stones front, we will continue to work with the Ministry of Economy to develop the UAE Good Delivery Standard, which will enhance our position as a leading hub in the global gold and precious metal trade.
Geopolitical tensions and the economic recovery from the Covid-19 pandemic will without doubt define the commodities trade landscape in 2021 and throughout the 2020s. Technology will also have an enormous impact across lots of different sectors. From fairly simple applications such as the digitalisation of operational activities, to industry-changing advancements, technology and innovation are playing a crucial role in evolving economies around the world. And on a larger scale, innovations such as automated diamond manufacturing and processing are revolutionising the diamond industry. But at the heart of our growth strategy in DMCC is the use of technology to keep up with advancements and connect new markets, industries and customers. That will also continue to be a focus.
At DMCC, we are always on the lookout for opportunities that combine innovation and excellence to ensure sustainable growth. Our priority remains to add value to the diamond and gold industries. We will continue to enhance our infrastructure, services and products to ensure that DMCC, and Dubai, remain one of the largest and most influential trading hubs of these commodities. With all of the opportunities that I mentioned previously, we are confident that Dubai will continue to solidify its position as the global hub for the gold industry, whilst building on its position as a world-leading centre for the diamond trade. The gold and diamond industries currently represent 27% of the non-oil GDP in the UAE, and we are looking to grow this number.
India and the UAE have shared close historic and cultural ties for thousands of years. How do you see this relationship evolving?
The UAE and India enjoy strong historic ties that have transformed into a strategic partnership over the years. India remains one of the UAE's largest trading partners. The two countries share many common industries, among the two most prominent are the gold and diamond industries, and there is also an increasing focus on agri.
At DMCC, we have 3,120 Indian companies registered and continue to witness interest from businesses operating in the gold and diamond sectors. In addition, in August 2020, DMCC launched the Agriota e-Marketplace, which is a technology-driven agri-commodity trading and sourcing platform that uses blockchain to help bridge the gap between millions of rural farmers in India and the UAE food industry. Over 92,000 farmers have registered on the platform to date.
We will without a doubt continue to explore areas and opportunities for further cooperation over the coming period. We aim to broaden the range of commodity trade between the two countries to include other goods such as pepper and chilies. We will work on bringing key industry events and expertise from India to the UAE, including hosting the International Pepper Conclave once again in Dubai in the near future.