A unique opportunity for colour gemstone buyers from the industry to acquire iconic emerald masterworks of Nature from Coscuez
Two rare and glorious emerald roughs weighing an incredible 81.2 carats and 83.8 carats each
Along with an impressive array of top quality, emerald roughs weighing more than 20 carats each
In a first-ever for Colombian emeralds, FURA Gems guarantees complete traceability and transparency of its entire auction lot of emerald roughs,
with the Gübelin Gem Lab's Provenance Proof blockchain system
For these top-quality natural masterpieces, Gübelin's Emerald Paternity Test certifies the mine of origin
OTHER KEY HIGHLIGHTS
More than 210,000 carats of emerald roughs in high, medium and commercial qualities will be on display.
These emerald roughs are, without exception, ethically and sustainably mined. FURA Gems supports local communities and the environment around all of our mines.
Over 50 clients from Colombia, India, New York, Israel, and Bangkok will participate in this keenly anticipated rough Colombian emerald auction.
In 2021 FURA Gems set records at its inaugural Colombian emerald auction and displayed the largest quantity of rough emeralds in many years. Fura now announces its second rough Colombian emerald auction, to be held 3–10April 2022 in UAE.
FURA Gems assures buyers of a never-seen-before, rare selection of magnificent, untreated natural rough emeralds of intense colour and immaculate clarity. This second-edition emerald auction by FURA unveils an impressive array of top-quality emerald roughs weighing more than 20 carats each, among which are two glorious and incredible emerald roughs of 81.2 carats and 83.8 carats each. At this auction FURA will also introduce first of its kind grading system for rough Colombian emeralds. This grading system will enable the buyers to have layouts, calibrated parcels and even single pieces with similar colour, and clarity.
All these gems originate from the Coscuez mine, one of the world's most significant emerald mines and widely noted for its large-size emeralds. It was at Coscuez, in fact, that the Guinness Emerald Crystal of 1,759 carats, one of the largest gem-quality crystals in the world, was discovered.
FURA's Coscuez emerald mine is the only provider of rough Colombian emeralds in an organised platform. In October 2020, FURA received a further 30 years extension for its mining license in Coscuez and in December 2021, it received the environmental approvals to upgrade the mining operations from mid to large scale. All indicators point to a continued, strong production of emeralds.
"Since the acquisition of the mine in 2019, Fura made significant progress with the development of the Coscuez Emerald Mine. With the environment license approved and the mining title extended by 30 years, we have already commenced the construction of the large-scale underground mine. We believe by 2023, Fura will become the largest supplier of the Rough Colombian emerald globally and thereby provide consistent trade supply of the rough Colombian emerald.
The range of finest quality to be displayed in the forthcoming auction, including the 81.2 carats and 83.8 carats, confirms our belief that Coscuez produces the finest emerald in the world. We are also proud to add the Gübelin Gem Lab's Emerald Paternity Test and Provenance Proof blockchain system to provide complete transparency and traceability of the emeralds coming from the Coscuez mine.''
Fura is grateful for all the help extended by the community of Coscuez which has been instrumental in driving the mining project, and the Government of Colombia for creating an environment conducive to mining. I would also like to thank the Fura team at Coscuez for their relentless hard work and undying commitment to make Fura a truly global mining company.
— Dev Shetty, Founder and CEO, FURA Gems
The storied luxury jewellery houses where these gemstones will achieve their final form require the highest standards of provenance proof. Therefore, these top-quality FURA emeralds will undergo the Emerald Paternity Test of the Gübelin Gem Lab, the world's foremost colour gemstone laboratory. Gübelin's specialised technology rests on DNA-based nanoparticles that are applied directly, at the mine, onto rough crystals. These nanoparticles can be retrieved and decoded at any stage along the supply chain to identify the source of each emerald.
"We welcome Fura Gems to the steadily growing Provenance Proof community. It is very exciting for us to provide Fura the cutting- edge technologies required for the first fully and truly provable traceable emeralds from Colombia. The rough gemstones are physically marked with our patented Emerald Paternity Test nanolabels and digitally trackable on the Provenance Proof Blockchain. This gives consumers and brands the confidence they request, by bringing confirmable transparency to their products," says Klemens Link, Director of Provenance Proof.
At the auction, FURA Gems will display over 210,000 carats of rough emeralds across a range of qualities. In a first-ever for Colombian emeralds, FURA guarantees the transparency and traceability of the entire lot of top-quality emeralds, through the Gübelin Gem Lab's Provenance Proof blockchain technology.
Introducing the FURA Gems Masterpieces: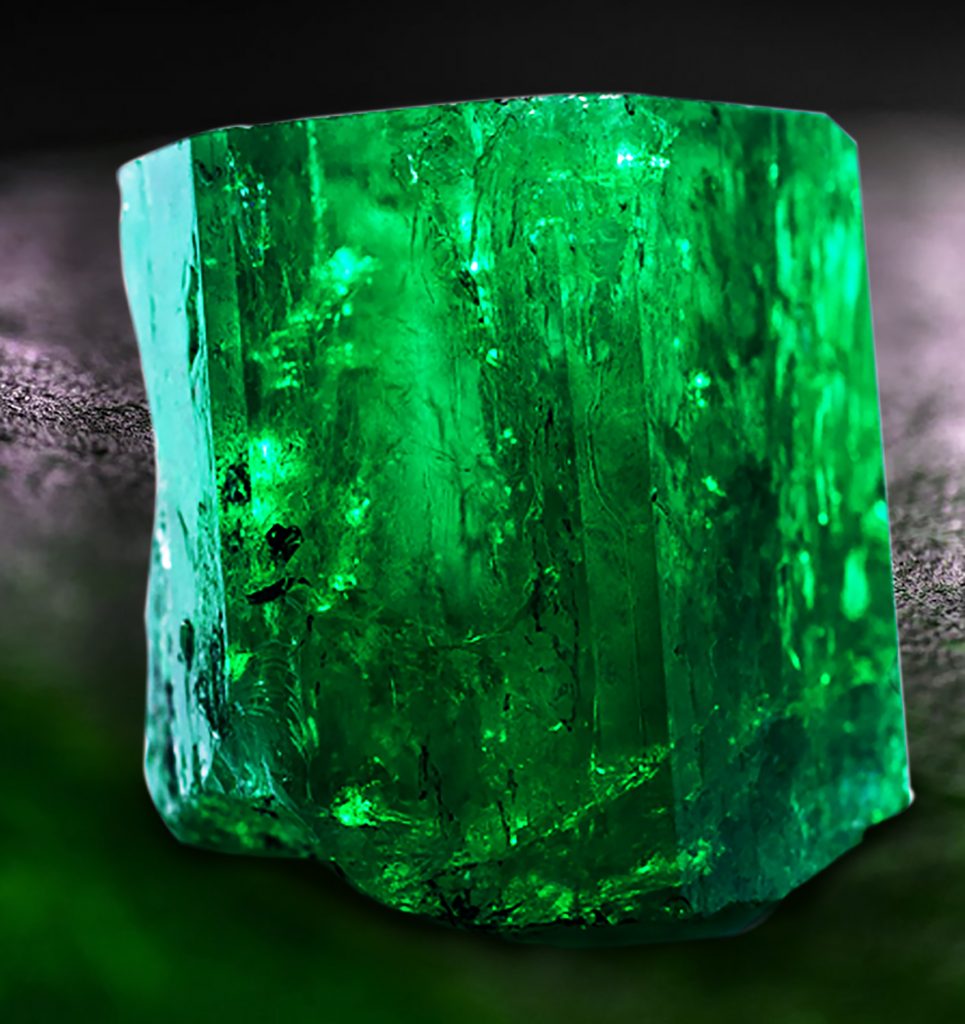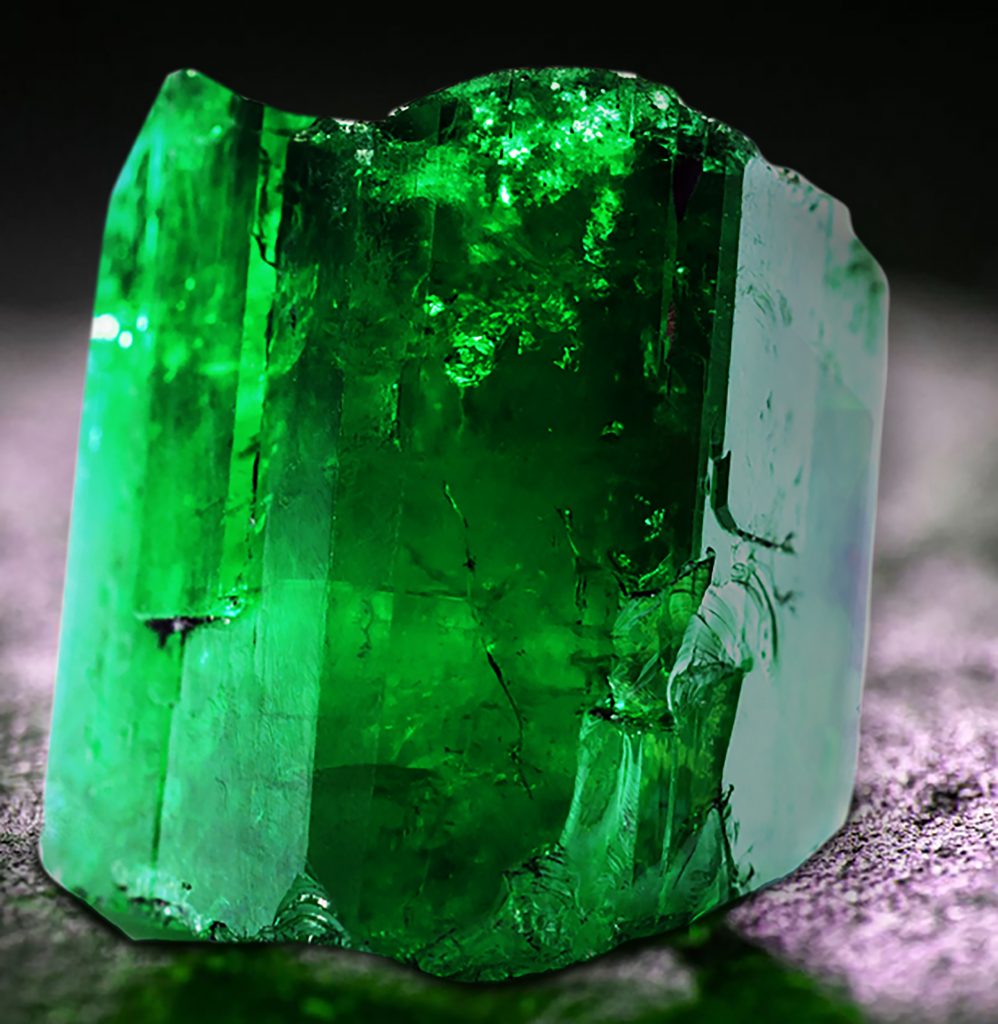 These rare Colombian emerald masterpieces discovered in FURA Gems' Coscuez mines are distinguished by exceptional colour and extraordinary size. Enhancing their desirability are their intense green hue and the matchless translucence that breathes life and brilliance into the heart of these gems.
In the past, celebrated Colombian emeralds have appeared with top billing in the most important auctions. Admired for their colour and clarity, Colombian emeralds have repeatedly achieved the highest prices in private sales and at auction.
The famed Rockefeller Emerald, for instance, sold for $305,500 per carat in 2018 — the highest price per carat ever obtained for an emerald by Christie's. Colombian emeralds of this quality are truly in a class of their own.