The Mozambican rubies and Zambian emeralds, which are the centrepieces of the Songbird collection, are the result of a collaboration between Gemfields and The Line fine jewellery label. The ultra feminine and high-fashion collection is a nod to Indian traditions, history, and artistry. Hear it from Gemfields' Emily Dungey, Marketing & Communications Director and Natasha Khurana, the Founder-Creative Head of The Line. Solitaire caught up with both of them at the recent launch of Songbird at Soho House in Mumbai.
Emily Dungey – Marketing and Communications Director – Gemfields, speaks about the birth of the Songbird collection, that was created in collaboration with an Indian jewellery brand The Line by Natasha Khurana.
On Gemfields' tie-up with an Indian brand – The Line: Indian jewellery is renowned for celebrating colour and enchanting designs, so it is no surprise that this is not Gemfields' first collaboration in the market. It is, however, our first collaboration with The Line. Increasing the visibility of coloured gemstones through jewellery brand collaborations allows us to demonstrate the beauty of Gemfields' Zambian emeralds and Mozambican rubies, which are mined responsibly and give back to the countries from which they originate.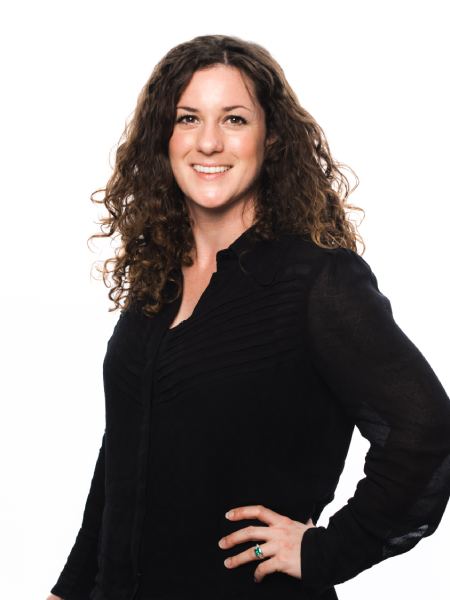 It is our desire to build demand for coloured gemstones, specifically Zambian emeralds and Mozambican rubies. We research consumer attitudes towards the gemstones and have discovered that a lack of contemporary design options has been restricting likelihood of purchase. Natasha's designs have a fresh and contemporary aesthetic, whilst telling a story and garnering an affection accordingly. As a result, her designs caught the attention of our team in India.
Does Gemfields give creative freedom to designers for a collection? Gemfields is keen to partner only in the true sense of the word and enable a designer to do what the designer does best: conjure beautiful creations with their own eye. Each gemstone is bursting with character, and it is fascinating to witness this personality being read as the designer evolves a collection from sketches to gems on a page and then the finished pieces. It is a pleasure to see the versatility of coloured gemstones, and the multitude of ways in which they can be imagined, captured, and presented.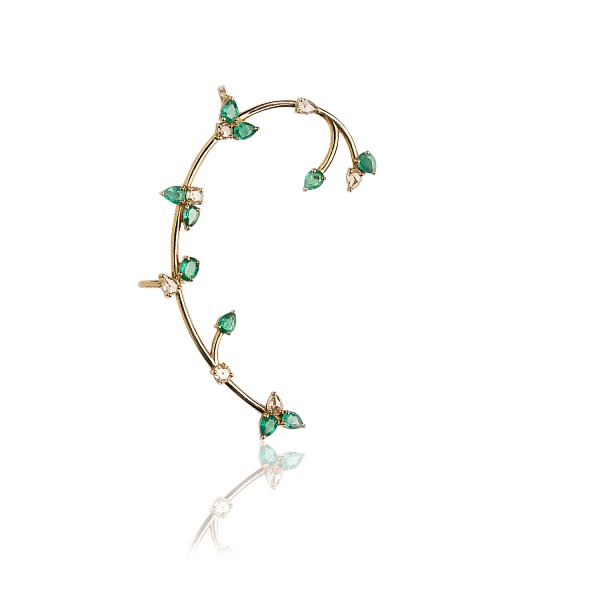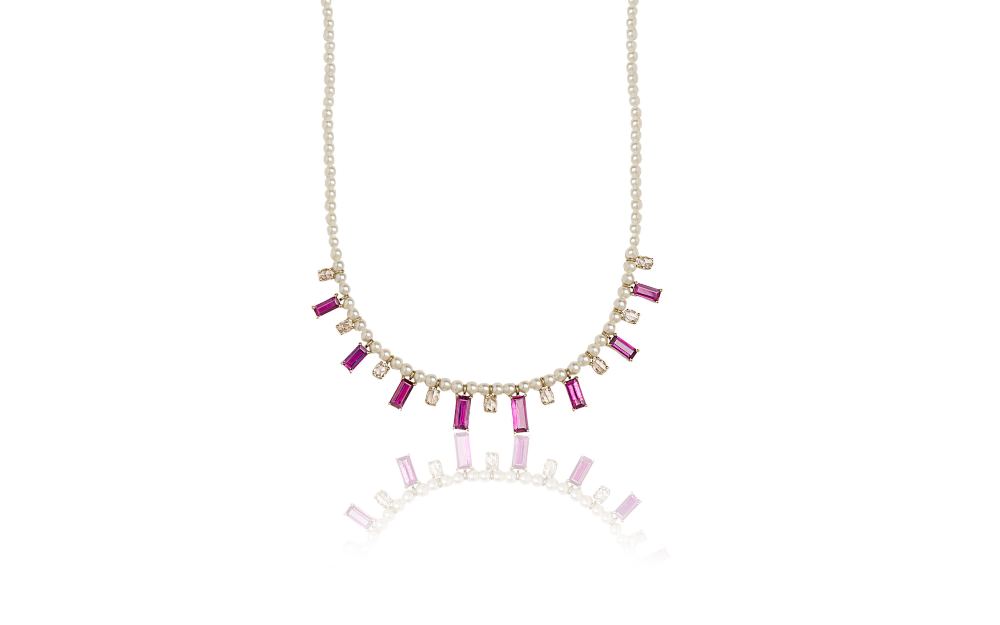 With Songbird, The Line has followed a design aesthetic that is true to the brand. The coloured gemstones selected are presented in a manner that accentuates their clarity and celebrates their vibrant hues. Verdant greens pop alongside the lustre of pearl, and step-cut rubies provide flashes of crimson. The collection demonstrates that coloured gemstones are as equally appropriate for daily wear as they are for special occasions.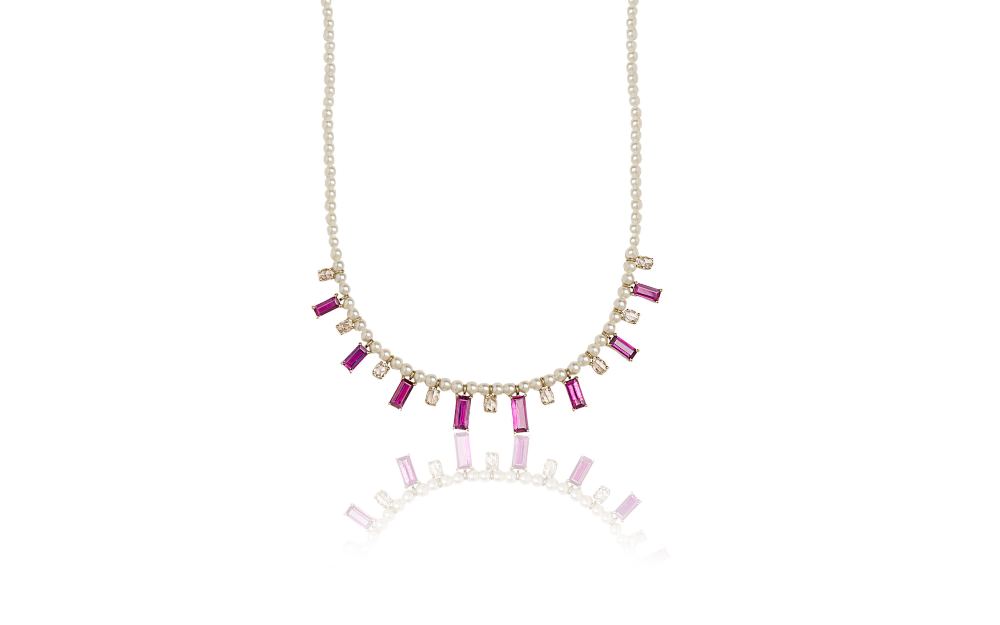 Has Songbird turned out as per expectations? Songbird is a real triumph of contemporary and meaningful design. Natasha's deep connection with Indian jewellery design cues and energy to transform this into a modern aesthetic has resulted in a fun, colourful collection that is a joy to wear. Songbird presents Zambian emeralds and Mozambican rubies in The Line's own unique style, and it is a pleasure for Gemfields to be part of that.
Natasha Khurana, Founder & Designer, The Line, spoke on the side lines of the launch of Songbird with Solitaire.   
On her journey from a fashion journalist to a jewellery designer: As a teenager, I would either buy books or a pair of earrings with my spare allowance money. But it was only until I started The Line in 2015 that I discovered my expression of style in fine jewellery. As a fashion journalist, I had strong ideas about my style and what I wanted to say with what I wore, it came with the territory! I'm just moved on to swap gemstones for words in the stories I was telling.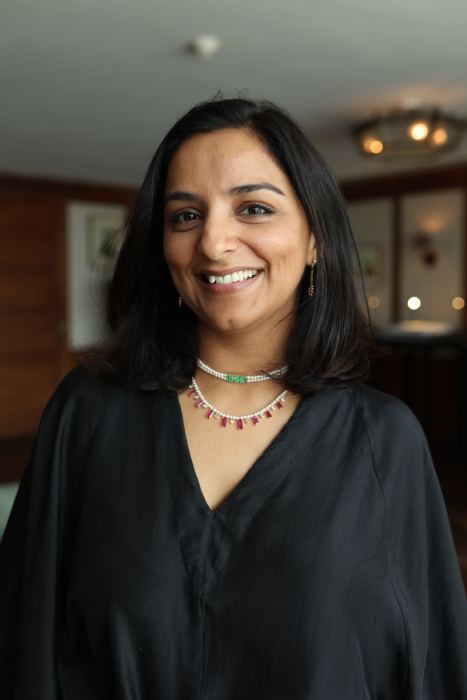 With jewellery, I wanted to apply the same principles that I admired in fashion. Of pieces made with thought and care, and to last; Of pieces that had a point of view and weren't twee; Of pieces that one would want to wear again and again; Of pieces that live in that special space of being both of-the-moment and forever.
I've learnt everything on the job through our karigars who teach me the realms of possibility, of stretching imagination to reality.
The Line USP: The Line is about honouring the natural beauty of gems and precious metals, and expressing it simply, and importantly, in a wearable way. I like to cultivate beauty every day, in little things, and I extend that same feeling to The Line. With special gems, I do create one-off pieces since one can't replicate those.
It fills my heart to say that The Line's audience is mostly women buying for themselves. For too long, "real" jewellery in India has been either gifted to mark a big life moment or it is passed down.  Choice and autonomy haven't featured much in this interaction between women and jewellery. I love being part of this moment. I call it: A Jewel Of One's Own.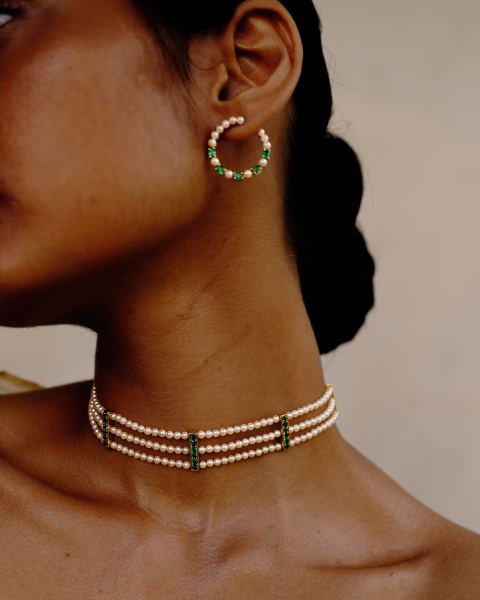 On Collaboration with Gemfields: It's a proud moment … For a small brand like ours to be chosen among much bigger brands in India.
Often gemstones lead my way into design. I buy gems for their beauty, and they determine their place in a piece of jewellery. The idea is to highlight the natural beauty without adding too much ornamentation. So even when we've used other gems in Songbird, they play the role of a supporting actor, with the intention of pushing the rubies or emeralds to shine even more.
On the Creation of Songbird: My first instinct – at odds with all my previous work – was to do something Indian. I reimagined classic Indian jewellery silhouettes, and the 'weighty' legacy of Indian jewel-making and wearing, 'bearing lightness'.