Dealers attending Geneva show GemGenève (11th-14th May) reported strong demand for jewellery, gemstones, and diamonds, with top quality gemstones increasingly difficult to source. 
GemGenève, usually staged twice a year in May and November coinciding with the Sotheby's and Christie's Magnificent Jewels auctions, gathers many leading industry figures from around the world and has become a staple of the trade fair calendar. It emerged as a leading gem showcase after the demise of Baselworld several years ago.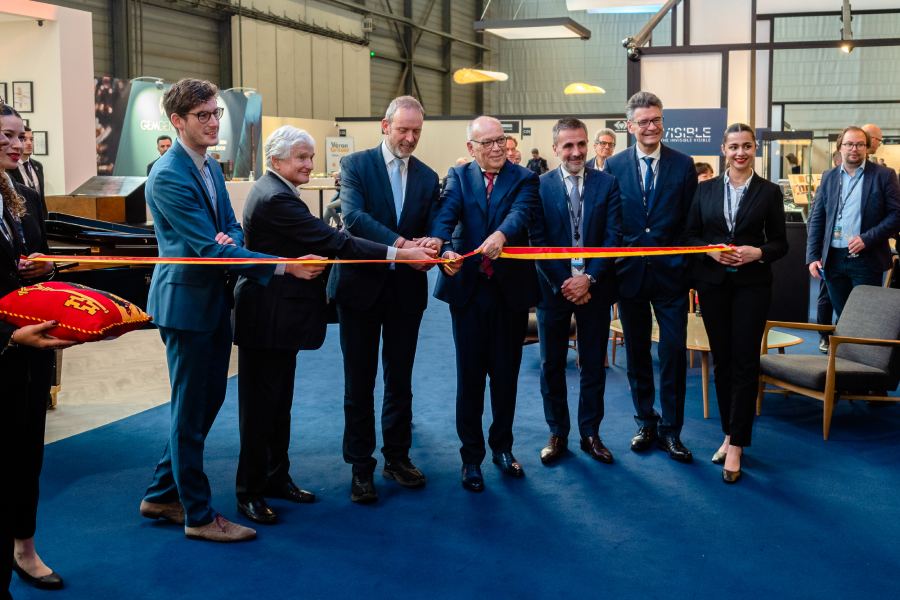 Retailers from top maisons and high-end collectors of jewellery and gemstones, seek outstanding items at GemGenève, which also features an array of high level, market-focused panel discussions led by well-known industry figures.
The overall mood at this edition was buoyant: Raj Mehta, director of one of the world's largest diamond manufacturers, Rosy Blue, whose stand was buzzing throughout the show, spoke of strong orders and enquiries.
Darshit Hirani of Mumbai-based manufacturers P. Hirani noted vibrant demand for fancy yellow diamonds, underpinned by a campaign by international retailer Tiffany promoting yellows.
"GemGenève this year gave us many new visitors and customers, which was the best part of the show," Darshit said. "Of course, we all expect new customers from shows and GemGenève gave us that. Overall business was decent, with prices staying strong.
"Yellow and pink diamonds were the choice of colour at the show. Prices of yellows and pinks were stable to strong, with limited supply bolstering overall demand."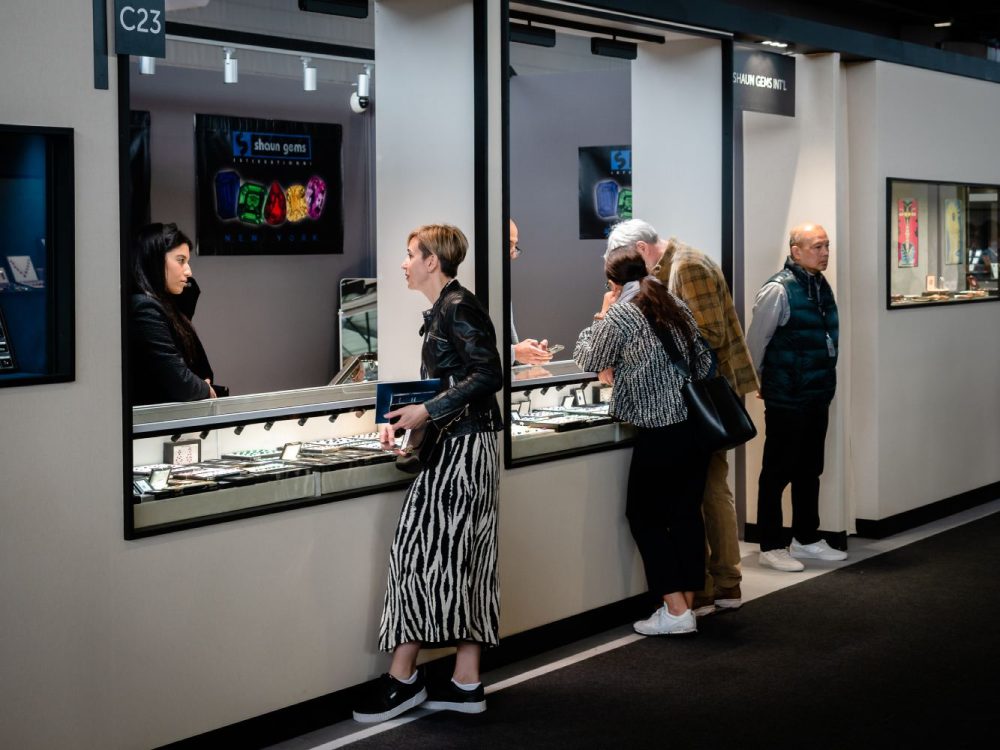 Darshit's comments were reinforced by dealers at Hong Kong-
based Kunming Diamonds, who also spoke of strong business lately, notably in yellows.
Coloured gemstone dealers said high jewellery retailers were eschewing new supplies of Burmese origin rubies and sapphires, due to the authoritarian crackdown in Myanmar, thereby perhaps boosting market opportunities for alternative origins such as Mozambique, Madagascar and Sri Lanka.
Highlighted diamonds and gemstones seen at GemGenève, included a 6-carat green diamond at the stand of New York-based Scarselli Diamonds, and a sample selection of vivid green peridots from Fuli Gems prior to the expected launch of commercial operations at their mine in northeast China later this year.
Design talent
GemGenève presented a selection of talented designers in the Vivarium, curated by respected jewellery historian Vivienne Becker, and in the new and emerging designers' section, curated by Nadege Totah, daughter of a co-founder of the show, Ronny Totah.
The Vivarium's designers at this edition included London-based Lia Lam, presenting architecturally inspired fine jewellery pieces, sometimes influenced by personal lifetime experiences, set with exquisite diamonds and gemstones combined with 18-karat gold.
Another highlight of the show was a piece of diamond jewellery manufactured by Surat-based Hari Krishna Exports, which has the world record for the most diamonds set in one ring.
In further news, well-known diamond industry figure Alex Popov talked of plans to launch a World Diamond Museum in the next few years.
The museum, which will tell the stories of people in the diamond industry, is expected to be located in Monaco, subject to potential approval by the local authorities in the coming months and could become an important tourist destination in the principality.