GJEPC held its fourth Member Outreach Program in association with World Gold Council at Hotel Hyatt Regency in Delhi on 1st July 2022. The event was attended by representatives of 37 trade associations and more than 200 jewellers. The recently launched initiative encourages interaction between GJEPC and its members across India and creates awareness about the Council's initiatives to facilitate business and trade. Prior to Delhi, the Council has organised a total of three Member Outreach events, two in Mumbai and one in Ahmedabad.
Mr. Ashok Seth, Regional Chairman, North, GJEPC, delivered the welcome address and Mr. Mansukh Kothari, Convener, Events, GJEPC informed the audience about the numerous initiatives undertaken by the Council for the development and growth of the gem and jewellery industry.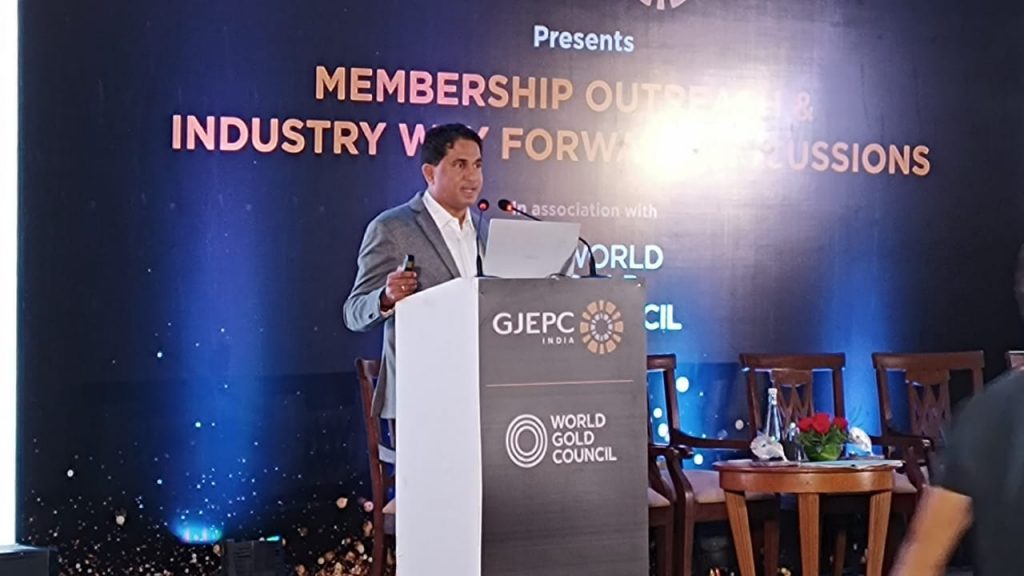 The illustrious line-up of guest speakers in Delhi included Chief Guest Mr. Surjit Bhujabal, IRS, Chief Commissioner Customs, New Delhi; Mr. Shekhar Kumar, IRS, Joint Commissioner (Air Cargo Exports), New Delhi; and Mr. R. Arulanandan, IDAS, Director, EP (G&J).
Mr. Somasundaram PR, Regional CEO, India, World Gold Council, shared insights on the Swarna Adarsh Abhiyan based on the Retail Gold Investment Principles (RGIPs) and Mr. Ashok Gautam Managing Director & Chief Executive Officer, India International Bullion Exchange (IIBX) presented the latest updates on the operations and benefits of the country's first bullion exchange.