The Gem & Jewellery Skill Council of India (GJSCI) kickstarted the pilot project of its Jewellery Artificial Intelligence & Data Science Excellence (JADE) project on 1st February, 2021 at Diatrends Jewellery. JADE is a Centre of Excellence that focuses on the use of artificial intelligence (AI) for the Indian gems and jewellery industry.
This pilot, which aims to eliminate gold jewellery casting defects using AI, is being carried out in four leading jewellery manufacturing companies in Mumbai – Diatrends, Jewelex, Uni-Design and KBS Creations.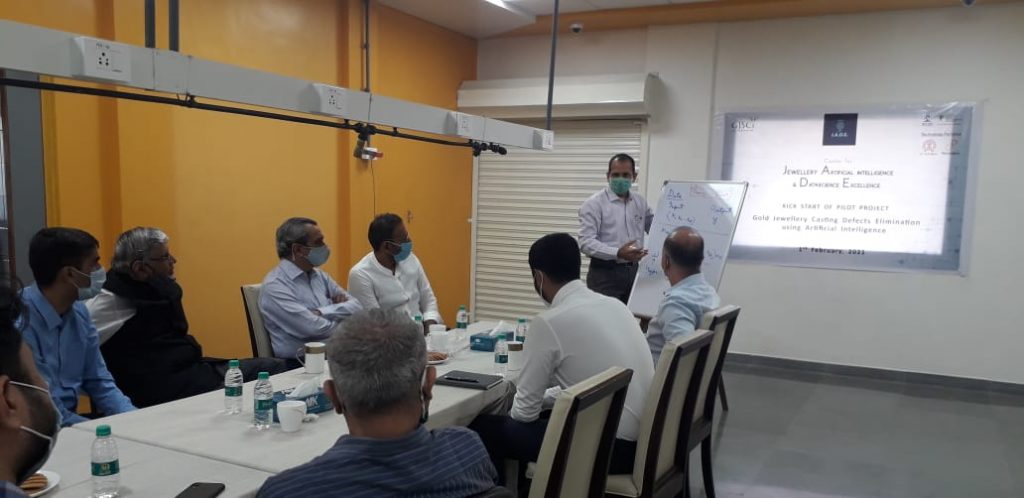 A team of eight researchers from IIT Bombay is part of the pilot project to conduct the data audit and begin the data gathering process along with the core committee members of JADE-GJSCI, Sanjay Kothari, Chairman, GJSCI, and the entire Diatrends team.
GJSCI will be collaborating with various leading academic institutions and IT companies to bring the best of both worlds to JADE and, in turn, to the industry members. IIT Bombay and Persistent Systems, Pune are GJSCI's technological partners for the JADE project.
This first-of-its-kind AI centre will be working on the problems faced by manufacturing units, exporters, and retailers. The key challenges in manufacturing like minimising rejections, poor hit-ratio of designs and high-market returns will be tackled using AI and data science techniques. This centre will help find solutions for the industry at large, and individual units as well.
This technological leap would indeed be a game changer for the Indian gems and jewellery industry. This is the only Centre of Excellence on AI in the world for gems and jewellery.