A private jewellery collection of Heidi Horten, the largest and most valuable to ever come to an auction, is expected to break records at Christie's in Geneva. Shilpa Dhamija zeroes in on some important pieces that are linked to India's history.

The jewellery collection with about 700 pieces belonged to Austrian heiress Heidi Horten (1941-2022). It is expected to overtake the sale figure achieved by actress Elizabeth Taylor's jewellery collection that was sold for about $115 million in 2011. The Elizabeth Taylor Collection (2011) and the Maharajas & Mughal Magnificence auction (2019), are the only two jewellery collections to date to realise more than $100 million. 
The proceeds of the Heidi Horten auction to be held in May will be dedicated to medical research, art and other philanthropic activities as per late Horten's wishes.  
''What makes this collection particularly remarkable is the breadth and quality of the gemstones represented,' says Max Fawcett, head of Jewellery at Christie's in Geneva. "Heidi had a discerning eye and curated a sophisticated collection featuring some of the finest jewels ever to come to market."  
The auction will include some of her most treasured jewels like the 90-carat Briolette of India diamond necklace by Harry Winston, the Sunrise Ruby diamond ring by Cartier, a Mughal Emerald pendant necklace by Harry Winston and a wide selection of Bulgari jewels from the 1970s to present day, 
The Briolette of India necklace, (estimate CHF 9,000,000 – 14,000,000) has a 90.38 carats D colour South African diamond cut in the rarely seen briolette style: the entire surface of this large drop is covered by hundreds of tiny symmetrically placed triangular facets. The briolette cut was chosen because it best accommodated the odd shape of the original rough diamond.  
According to Christie's, the gemstone dates back to the 12th century. It was possessed by Eleanor of Aquitaine, the queen consort of King Louis VII of France and later of England's Henry II.  After cursory appearances for centuries, the diamond was found in France where it was cut in 1908-1909 at the then-famous diamond cutters of Atanik Eknayan.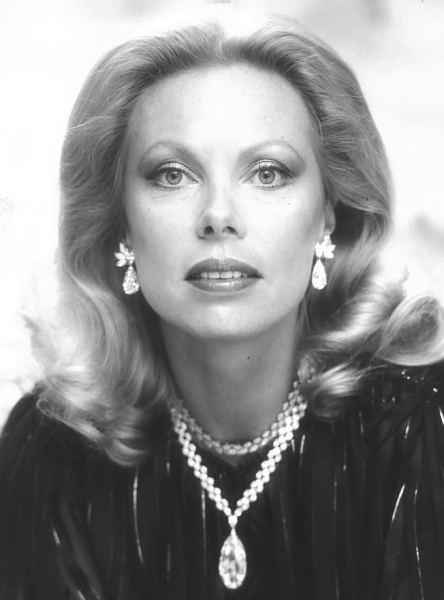 American financier George Blumenthal purchased the large diamond from Cartier in Paris in 1910. In 1946, Harry Winston obtained the diamond from Blumenthal's widow. The Briolette was thereafter sold to an Indian Maharaja in 1947, thus acquiring the name Briolette of India. Mr. Winston repurchased the stone in 1956 at the death of the Maharaja, remounted the large diamond as a pendant to a V-shaped necklace that contained 157 marquise diamonds which was eventually bought by Horten in 1971. 
Another notable highlight of the collection is 'The Great Mogul' Harry Winston emerald and diamond pendant necklace estimate CHF 300,000- 500,000.
Weighing at a phenomenal 362.45 carats, the 19th century emerald is carved with a scene depicted from the epic Ramayana. The necklace is made in 18-karat yellow gold and platinum.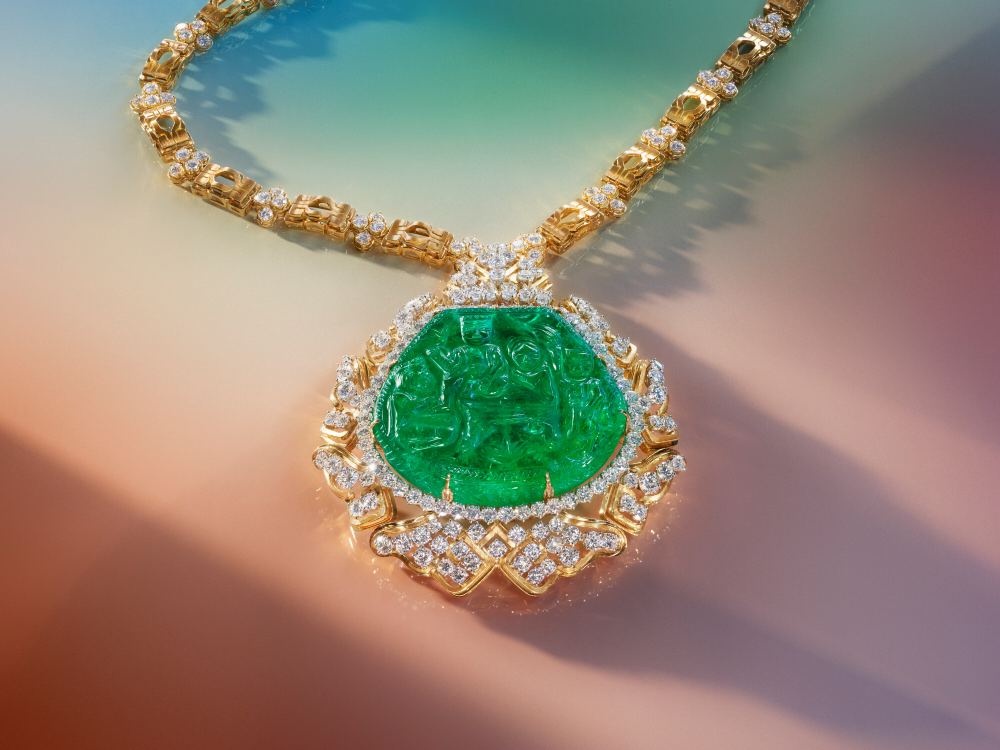 The current record holder of the most expensive ruby at an auction – the Sunrise Ruby, a 25.59–carat Pigeon blood red ruby that sold for $30.3 million $1,185,451 per carat at Sotheby's Geneva auction in 2015 is another highlight of Horten's mind boggling jewellery collection. The cushion-shaped brilliant-cut ruby is set in a ring by Cartier with shield-shaped diamonds. The Sunrise Ruby ring is estimated to sell between CHF 14,000,000 – CHF 18,000,000.
According to Fawcett, Heidi's Bulgari collection alone ranks as one of the top five Bulgari collections ever assembled. "The pieces she collected in the 1970s, 1980s and 1990s are typical of Bulgari's style of the period," he observes. 'There's a lot of yellow gold, bold colour combinations and cabochon cuts of sapphires, emeralds and rubies.'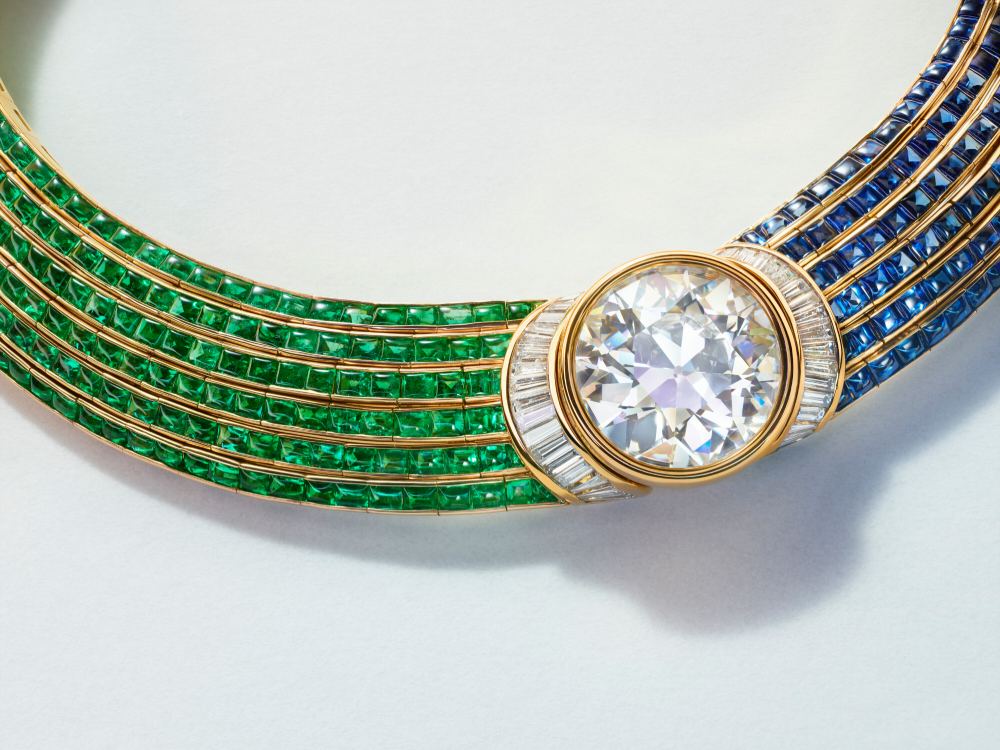 Horten's Bulgari collection includes a choker style sapphire and emerald necklace with an old European 46.56 carats brilliant-cut diamond. The diamond was originally sold by Cartier in 1975 when it was part of a ring and then later acquired by Harry Winston. The large round diamond was refashioned into a necklace by Bulgari, from whom Horten acquired it in 1994. The necklace is estimated to sell between CHF 1,100,000 – 1,650,000. 'The explosion of colour makes it a real "wow" piece,' says Fawcett.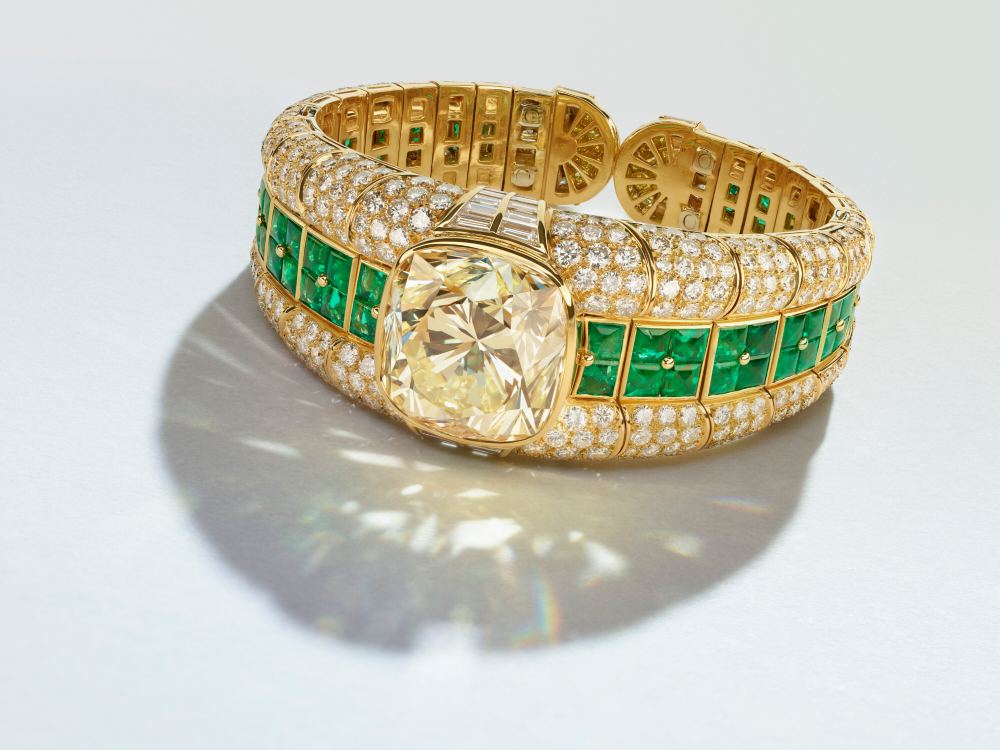 Another piece from her Bulgari collection is Exceptional Bulgari Coloured Diamond And Diamond Brooch that has four coloured diamonds. Fancy intense orange pear brilliant-cut diamond of 5.14 carats, fancy intense purple-pink modified heart portrait-cut diamond of 5.00 carats, fancy blue marquise brilliant-cut diamond of 4.26 carats and a fancy intense yellow marquise brilliant-cut diamond of 3.82 carats. The estimate for this brooch is CHF 4,500,000 to 6,400,000.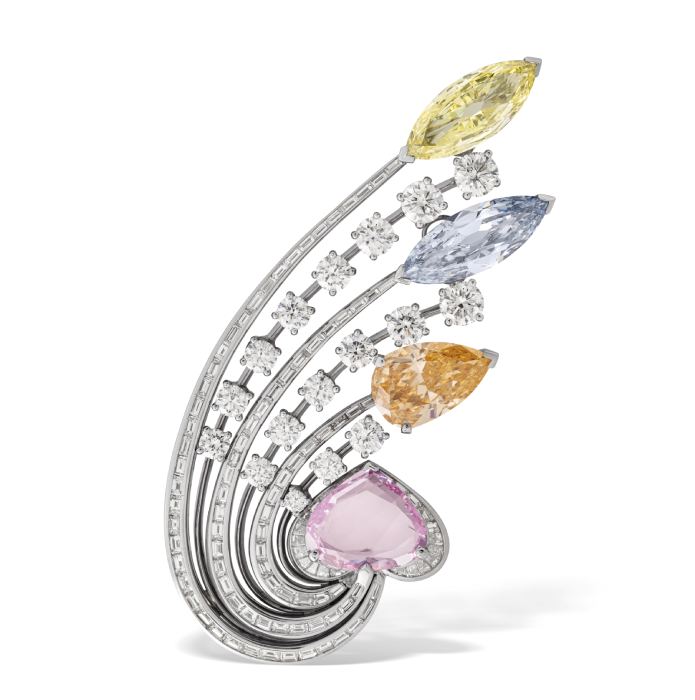 Heidi Horten, a secretary in a Viennese law firm and the daughter of an engraver, met her husband Helmut Horten while on a family holiday in 1958. Mr Horten, who she married in 1966, passed away in 1987, leaving a significant inheritance to Mrs Horten. "Heidi was genuinely passionate about her jewellery and bought for pleasure rather than investment purposes,' says Fawcett about the Austrian heiress, who also has a remarkable art collection – the Heidi Horten Collection, housed permanently in the modern art museum in Vienna.
The auction of her 700 jewels will be divided into a two-part live sale taking place on 10th and 12th May, alongside an online sale from 3th to 15th May. A second online sale will take place later this year offering the remaining jewels from the collection.