A surge of visitors to the September 2022 edition of the Vicenza gold jewellery fair, reaching pre-pandemic levels, signalled strong orders for diamond, gemstone-set, gold and silver jewellery at Italy's leading trade show, reports David Brough.
Vicenzaoro, which takes place twice a year in the industrial fair grounds of Vicenza in northeast Italy, is a major conduit for Italian precious jewellery exports.
Italian gold and silver jewellery exports were up 36.5% to just under 4 billion euros year-on-year in the first five months of 2022, with the United States maintaining its position as the number 1 export market, according to figures from goldsmiths' group Federorafi. Exports to the United States rose in the period by 24.9% (an increase of 115 million euros.) Switzerland and the United Arab Emirates were the second and third export destinations by value, respectively.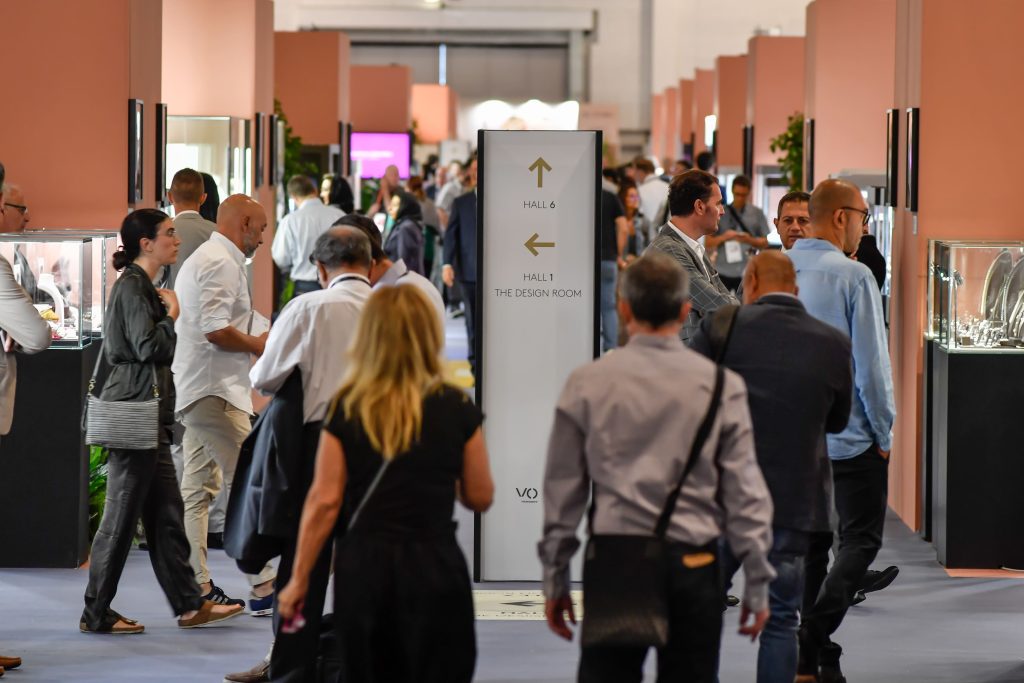 Giorgio Villa, who heads Italian goldsmiths' group Club degli Orafi, told Solitaire International that increasing consumer tastes for branded fine jewellery, including diamond jewellery, were contributing to the increase in exports.
High Italian fine jewellery brands such as Roberto Coin, which exhibited in Hall 7, are strong performers in the US market, jewellers say.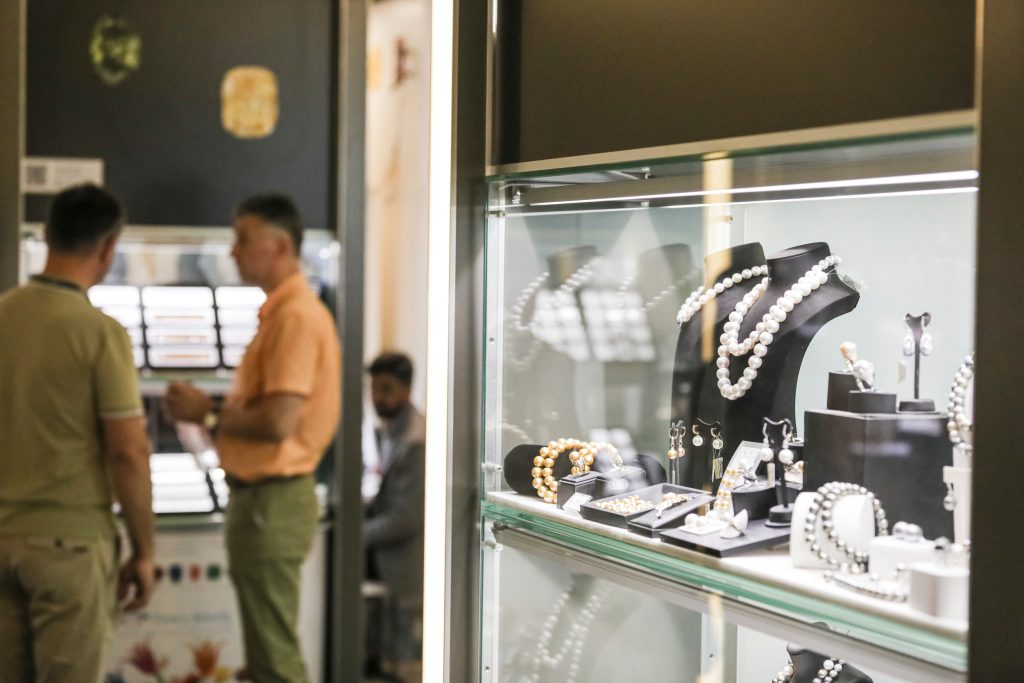 Lab-grown diamonds
Laboratory-grown diamonds appeared more prevalent in the exhibitor stands than in previous editions of Vicenzaoro, notably in the Indian pavilion in Hall 2.1.
New manufacturing capacity of lab-grown diamonds (LGD) has been sprouting in Surat in response to growing demand in the US and European markets for the synthetic stones.
Rebecca Foerster, Boston-based CEO of Hearts on Fire, told a panel session that around one in four engagement rings presently sold in the United States feature lab-grown diamonds.
Squeezed real incomes at a time of rising inflation have heightened the appeal of lab-grown diamond jewellery, offered at affordable prices. LGD prices have fallen lately due to increasing supply, trade sources said.
Manufacturers exhibiting in the Indian pavilion spoke of a shift to more lightweight gold jewellery designs due to high prices of the yellow metal, with more production moving to 9-karat gold instead of 18-karat.
In the middle market, some manufacturers were turning to coloured gemstones instead of natural diamonds, notably to so-called semi-precious stones, such as blue topaz and tourmalines, in order to keep price points accessible.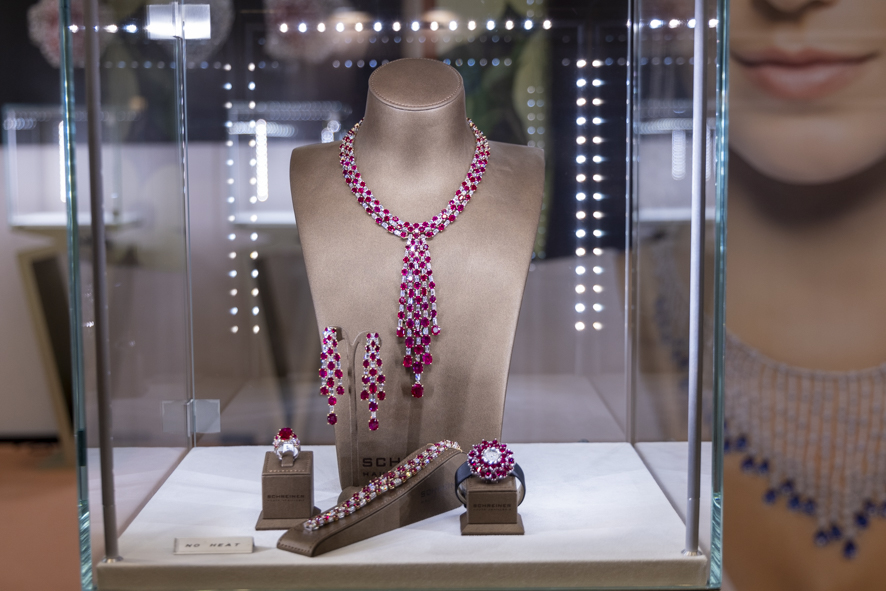 Pratik Shah of Core Jewellery spoke of resilient demand for baguette diamond jewellery, while Tej Singh of Gosil Exports said white sapphires were being used sometimes instead of natural white diamonds, whose prices have risen firmly.
Rahul Kakadiya of Bhanderi Lab Grown Diamonds said the location of the Indian pavilion at the trade event, away from the main thoroughfares, had limited footfall to the stands.
Trends
Jewellery analyst Paola De Luca, in a trend's presentation, spoke of the rising popularity of what she termed an "explosion of colour" in designs.
Green stones, symbolic of nature, such as malachite were much sought-after in silver jewellery at the lower end of the market, where consumers' budgets were under most pressure from the cost of living crisis impacted by Russia's invasion of Ukraine.
Design awards
The fair presented a variety of panel presentations including one to introduce the 18th edition of the HRD Antwerp jewellery design awards, featuring separate categories in diamonds, gemstones and accessories.
The contest, whose theme this year is Peace, is open to jewellery designers from around the world, who should submit entries via www.hrddesignawards.com by October 15.
The winners will be announced at the next edition of Vicenzaoro in January 2023.