Diamond analyst Paul Zimnisky reviews the impact of ESG initiatives taking place in the diamond industry.
In late-June when Lucara Diamond, operator of the Karowe mine in Botswana, released the company's ninth annual "Sustainability Report" it served as a reminder that the diamond industry has been quite active in Environmental, Social, and Governance (ESG) efforts for years now – well before it was completely in vogue. Lucara's report serves a detailed outline of the mid-tier miner's focus on minimising environmental impact while maximising local employment and social benefits within the communities it operates.
ESG is meant to serve as way to score the "collective conscientiousness" within a company or industry. The initiative was technically structured as an investment criterion for responsible investing formalised by the United Nations about two decades ago, however, recently it has been used less formally to describe general "responsibility" and "sustainability" efforts by corporations and industries as the concept has grown in popularity.
As the world has come to see ESG headlines dominate across industries, the diamond industry has contributed its share of progress and advances in responsible business practices across the supply chain via producers, manufactures and retailers.
(For more on De Beers' sustainability efforts, listen to the Paul Zimnisky Diamond Analytics Podcast episode featuring Katie Fergusson)
Upstream, De Beers is advancing an initiative to capture and store CO2 using kimberlite tailings from diamond mining. The process which was discovered about five years ago is being advanced by De Beers in collaboration with academic institutions via active testing at mine sites. The company's aim is to eventually commercialise the project which it has branded as "CarbonVault," which could theoretically allow for carbon-neutral or even carbon-negative mining.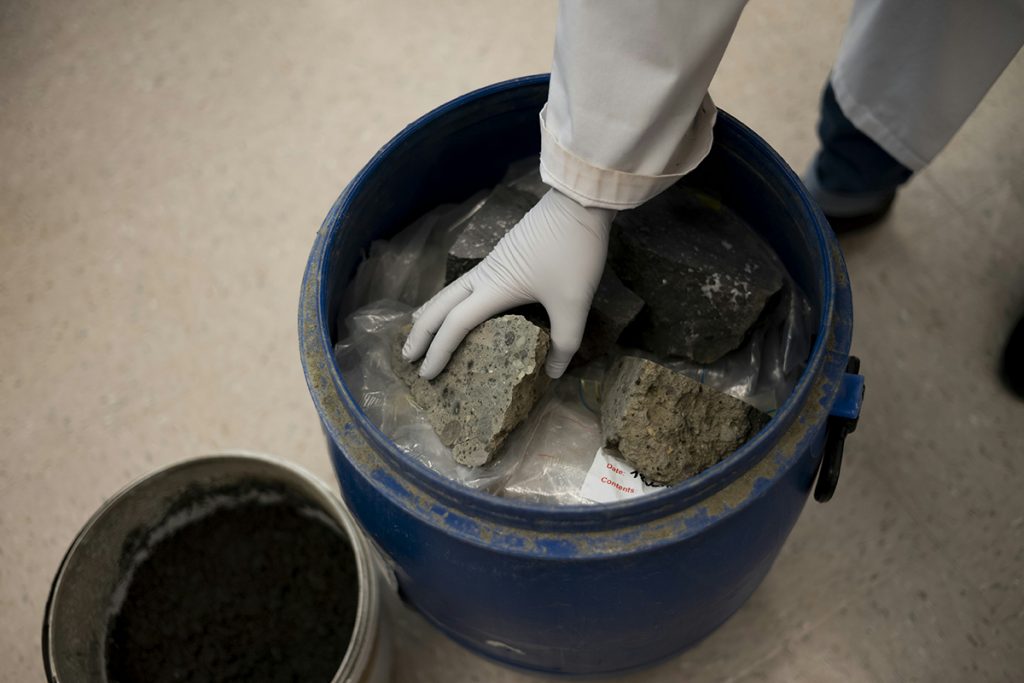 De Beers' parent, mining conglomerate Anglo American, is leading the charge in developing hydrogen-powered haul trucks which it plans to launch commercially in 2024 at a platinum-group-metal mine in South Africa. Eventually the technology will be rolled out at diamond mines. Anglo, which is the third largest diversified mining company in the world by market cap, is aiming to be carbon-neutral on a company-wide basis by 2040.
(To learn about sustainability in small-scale mining, listen to the Paul Zimnisky Diamond Analytics Podcast episode featuring Cristina Villegas)
While man-made diamonds still only represent a fraction of global diamond jewellery supply, multiple producers are exclusively using renewable energy to power their production facilities or have plans to do so in the near-term. On a wider scale, WD Lab Grown Diamonds was the first diamond company to be certified under the "Standard for Sustainable Diamonds" by third-party verifier SCS Global Services in February.
(For more on carbon-neutral man-made diamond production, listen to the Paul Zimnisky Diamond Analytics Podcast episode featuring Dale Vince)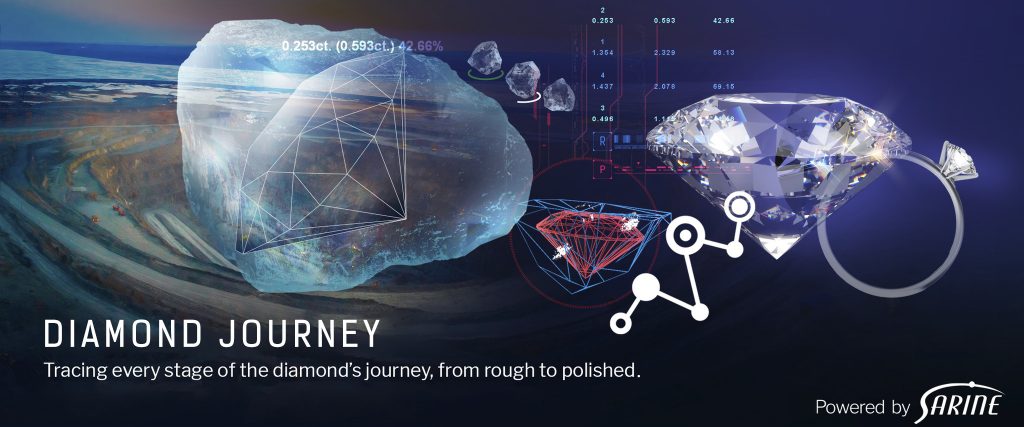 In the mid-stream, technology provider Sarine has been leveraging advancements to reliably track diamonds from mine to market. The company's "Diamond Journey" initiative, launched in 2019, uses a proprietary inclusion mapping system as well as other data to ID a diamond and thus track it throughout the supply chain using a "secure cloud-based system." Such diamond tracking initiatives allow retailers and consumers to reliably buy diamonds from specific miners and manufacturers that align with their values.
(For more on third-party sustainability certification in the diamond industry, listen to the Paul Zimnisky Diamond Analytics Podcast episode featuring Stanley Mathuram)
Downstream, in 2019, Tiffany & Co. began providing "geographical sourcing information" on all diamonds 0.18-carat in size and larger making it the first large jeweller to do so on a company-wide basis. At the time, Tiffany pledged to not source diamonds with unknown provenance. Last year, Tiffany also began providing the "craftsmanship journey" of its diamonds, including information on where it was manufactured.
Signet Jewelers, the largest jeweller in the US, and parent of Zales, Kay and James Allen, proudly notes that half of its board (of directors) comprises women – with women also representing over 40% of the company's senior management positions. In addition, 82% of the company's total workforce is represented by gender or ethnic diversity. In February, Signet announced that it would be raising the company-wide minimum wage to $15/hour next year. For context, the current federal minimum wage in the US is $7.25/hour.
—
Paul Zimnisky, CFA is an independent diamond industry analyst and consultant based in the New York metro area. For regular in-depth analysis of the diamond industry, please consider subscribing to his State of the Diamond Market, a leading monthly industry report; an index of previous issues can be found here. Also, listen to the Paul Zimnisky Diamond Analytics Podcast on iTunes or Spotify for wide-ranging and interesting discussions with prominent guests from around the industry. Paul is a graduate of the University of Maryland's Robert H. Smith School of Business with a B.S. in finance and he is a CFA charterholder. He can be reached at paul@paulzimnisky.com and followed on Twitter @paulzimnisky.