Magic happens when two top creative artists join hands — UK-based jewellery designer Annoushka Ducas teams up with fashion designer Alice Temperley to create an attractive bridal collection.
Ready to be swept away by an elegant new bridal line? You're in luck! UK-based jewellery designer Annoushka Ducas has teamed up with fashion designer Alice Temperley of Temperly London. The new bridal collection is inspired by British Bluebells and treasured vintage pieces from Alice's jewellery box – the pieces have been reimagined in recycled 18-karat polished yellow gold.
Designing a collection collaboratively is always a journey, you push each other and see things from the other's perspective, explains Annoushka. "With Alice we have the same outlook on bridal today; it's about detail and beauty but also about wearability – we want brides to be romanced by the designs, but also adore them so much, they want to wear them every day," she adds.
Alice has always been a big fan of vintage jewellery. Designing beautiful bridal pieces in collaboration with Annoushka inspired by her very own jewellery trinkets was a total joy for the fashion designer. "I am looking forward to seeing this collection complementing all the brides who can finally celebrate their big day."
The dove, a talismanic symbol of love, cherished by the Victorians, takes flight across transformable stud earrings, statement chandeliers and a striking necklace. The pieces are set with a single sapphire on the reverse, to mark the tradition of "something blue." Freshwater pearls said to symbolise purity and hope, and white diamonds, the most ancient of all gemstones, are employed as accents in the collection.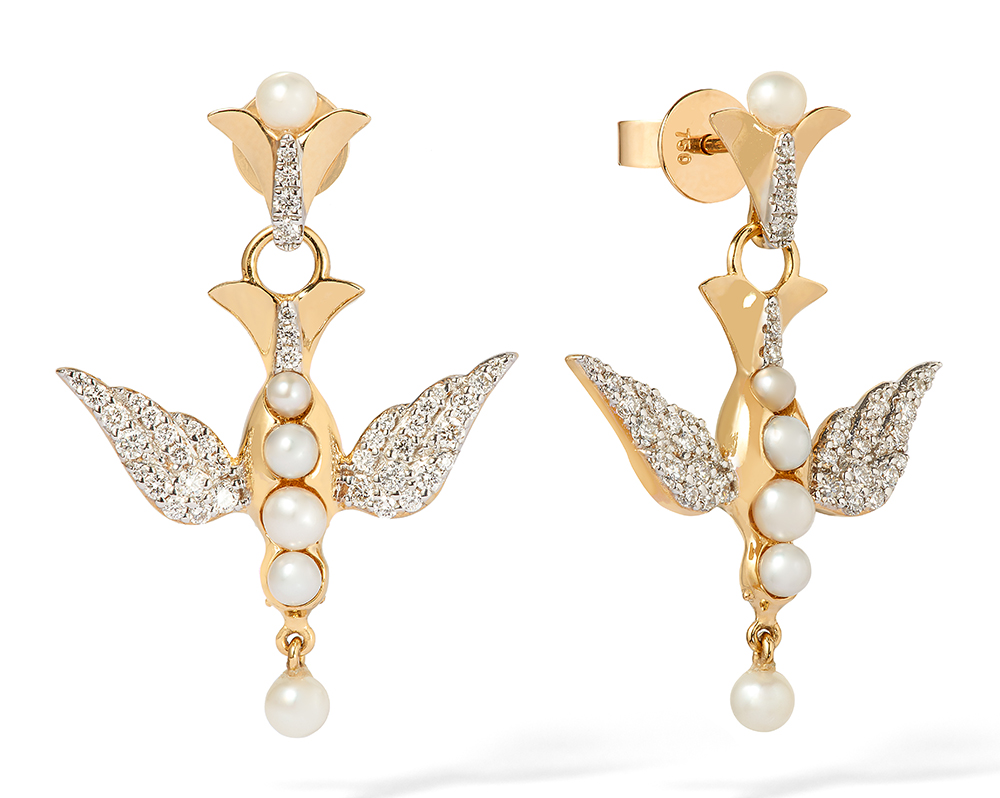 The collection also consists of two statement cocktail rings. The first is inspired by Alice's love for shining disco balls and is set with faceted aquamarines and smooth freshwater pearls. The second bears distinctively antique features and is fashioned with an oval-shaped aquamarine at its centre framed by freshwater pearls.
A delicate matching bracelet and necklace, inspired by the shape of a bluebell, are a wearable addition and designed to be worn alone or layered with other pieces.
Why have you chosen the dove as the key motif for the new line?
Both Alice and I love to incorporate symbolic motifs and storytelling through our designs, so the dove – a historic symbol of love – was something we both felt drawn to.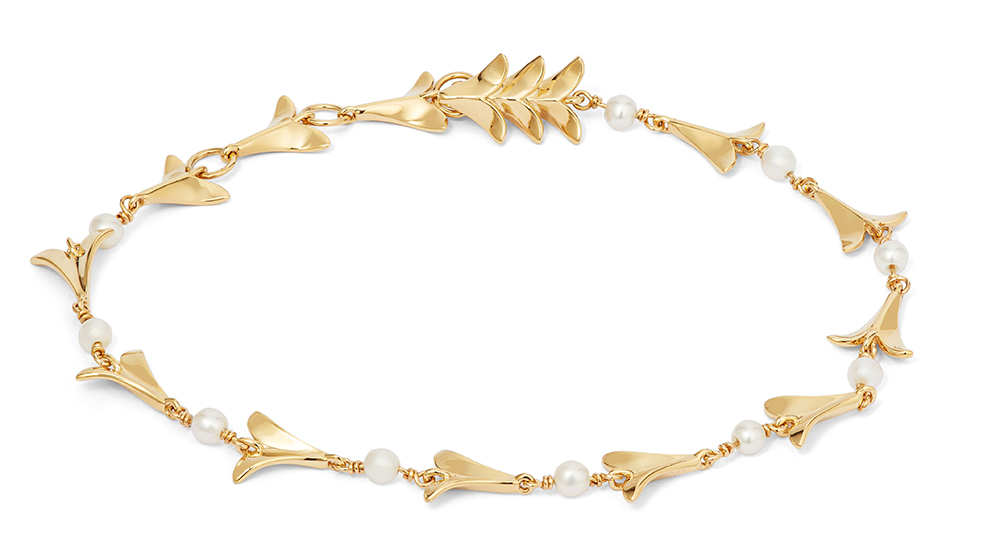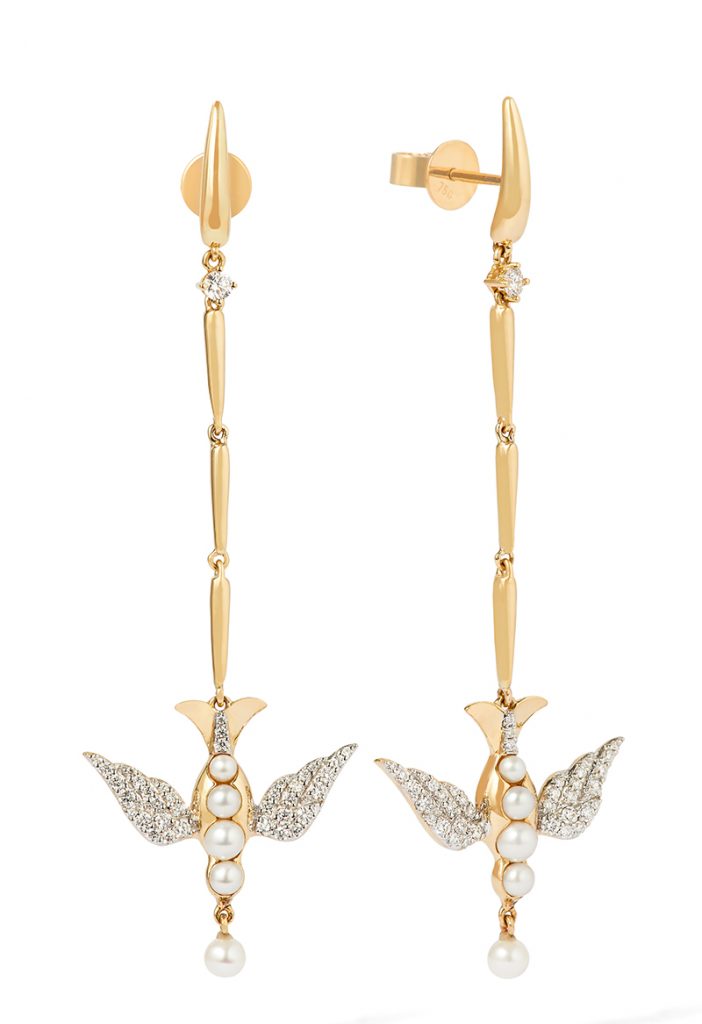 How have you melded design elements from your world with that of Alice's world of fashion?
I have always loved Alice's designs and the feel of her pieces. Her gowns are sensual – the fabric and the cut both playing their part in the experience for the wearer. This is where our two worlds meet – it's about a feeling and an emotion that we want our clients to experience – joyful and carefree, but also elevated through considered details.
The collection launches on October 8 and will be sold via all UK Annoushka stores and online at annoushka.com and temperleylondon.com