Sultan Mohideen, Proprietor, H. M. Sultan Mohideen Jewellery, Chennai, talks about the reasons why Bengaluru is one of the ideal options for holding IIJS Premiere.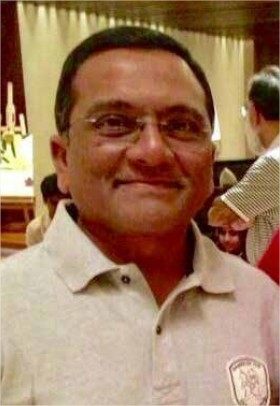 What are your views about IIJS Premiere moving to Bengaluru?
We are very happy that the mega show has moved to South India. The South is one of the biggest consumers of gold jewellery and for the entire region – Karnataka, Andhra Pradesh, Kerala and Tamil Nadu the proximity to the show makes it attractive. Retailers, who travel by train, it is a night's journey for them. This is a huge advantage for all jewellers from the southern region to attend a show of international standards which is in their proximity.
Bengaluru is a wonderful place in terms of infrastructure, climate, and easy availability of hotel accommodations. I am sure that the quality of the show held at the Bengaluru International Exhibition Centre will be as good or even better than at Bombay Exhibition Centre, Mumbai.
What are your expectations from the show?
This is the first physical show after the pandemic, and all eyes are on this show for the simple reason that the buying season has started for Diwali, which is around two months away. This is a convenient time for jewellers to plan and purchase.
Any suggestions for future trade shows?
It's a wonderful initiative to bring the IIJS show here, but I would request the GJEPC that in the future, hold one permanent show in Mumbai, but a roaming show in the southern regions. Each year, the venue could shift to one of these three important cities: Bengaluru, Chennai and Hyderabad. I believe that these three venues in the south should be kept permanent.
What would you intend to buy at the show?
I want to source gemstone and diamond-studded jewellery which is light in weight. Designs should be fresh and eye-catching.
Last one and a half years, there have not been any shows in the country, and many changes may have happened on the production side since manufacturers must have had enough time to engage in research and development to design and develop new collections.
What kind of gem-studded jewellery would you prefer?
We will look at newer types of coloured gemstones. Consumers today are well informed due to the digital revolution, and they are seeing a lot more products online than offline. Demand for new, but cost-effective items is soaring.
So, I will definitely look for something fresh. I am waiting for manufacturers to surprise visitors.