Yet another new kid on the block enters the jewellery designing space … 33-year-old Meit Kamdar Avlanii's confidence rests on his technical skills and evolved aesthetics. He brings to the table a fresh perspective – old-world aesthetics wrapped in contemporary and futuristic styles.
Meit Kamdar Avlanii was born in Mumbai in a Gujarati business family that had roots in Yemen. Textiles and cross-border trading was the mainstay of their business. Meit joined the family business at the age of 21 years in Uganda. After a few years, he faced existential angst when he asked himself if he was happy doing what he did and began contemplating on the bigger purpose in his life. Here's what he revealed about his exciting journey.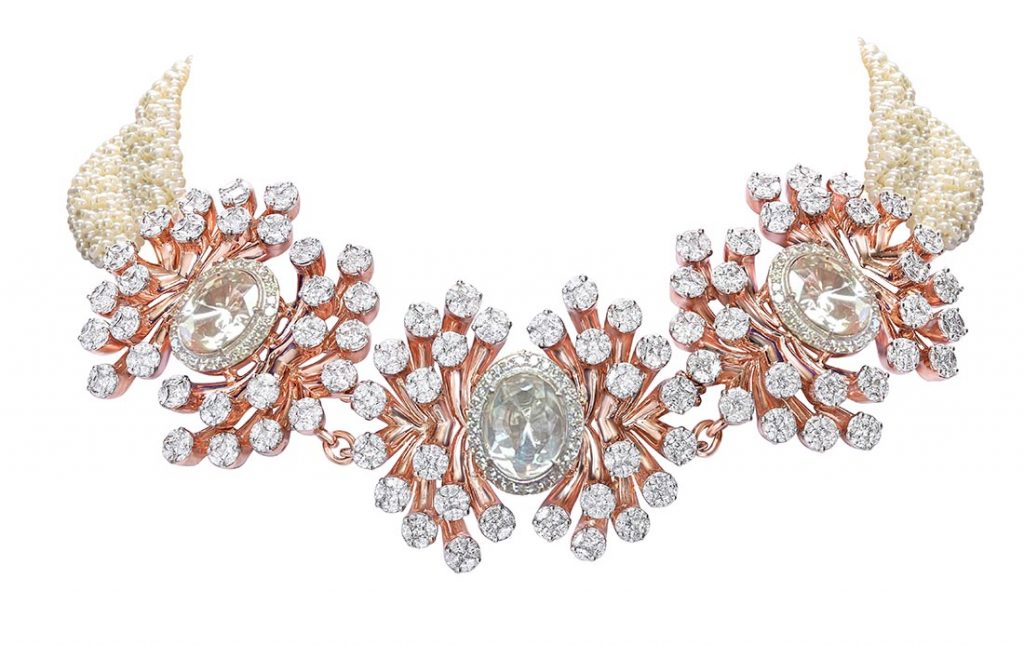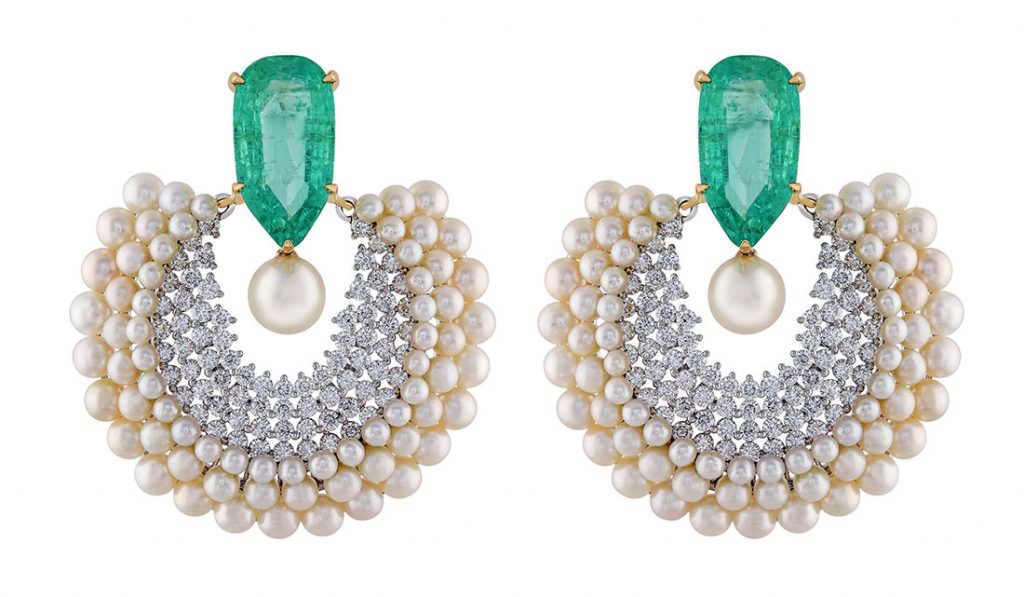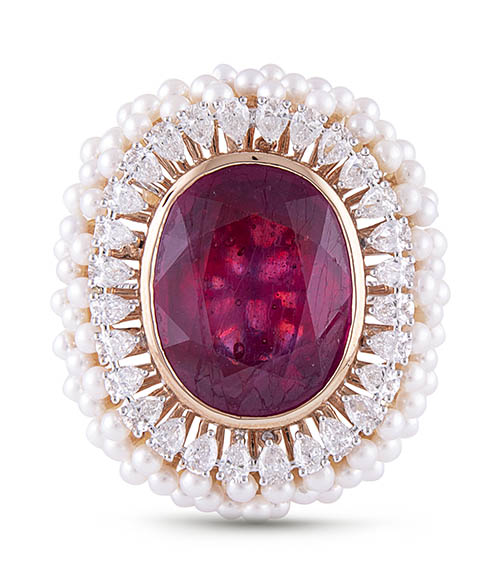 How It All Began
The seed of designing was subconsciously planted in my mind at a very young age. My curiosity was aroused when I accompanied my mother one day to our family jeweller in Bandra. She wanted a special bespoke design and I watched wide-eyed as the jeweller spent time sketching, and during subsequent visits, saw the sketch turn into a captivating piece of jewellery. Then, I was oblivious that this instance would play a huge role in the next chapter of my life … but in hindsight, that steered me to my present vocation.
Cut to 2014, I discovered my designing abilities by chance when trying my hand at Photoshop. I had designed a few jewellery pieces for a girl who I wanted to marry. Unfortunately, the relationship did not progress further.
However, our family jeweller was impressed with the designs and with my permission submitted it for a jewellery design contest. The design was shortlisted and won an award.
Existential Crisis
Upset with the way things turned out in my personal life, I had a strong urge to find the purpose of my life. I sought advice from my family and started reading books on spirituality and got hooked on Bhagvad Gita. That's when I got clarity. The words of wisdom that brought about a change in my thinking and have stayed with me ever since: Choose your work that is your passion, make that passion your life's purpose and you will never have to work even for a day in your life.
While I accidentally discovered my latent design skills, I decided to hone my skills. I moved to GIA, London to study more about diamonds and gemstones, and post that I acquired a Masters degree in Luxury Brand Management from Regents University.
At Regents, I met Dr. Eric Chan, professor and life coach, who changed my life completely. He helped me identify my strengths, weaknesses and helped me find my calling in life.
I had made up my mind to pursue a career in jewellery, and returned to India and joined the Indian Academy of Jewelry and Design (IAJD).
Birth of the Brand
Armed with knowledge on the manufacturing side, I opened a retail outlet at an upscale location in Kala Ghoda, Mumbai, in January 2020.
Within three months all activities came to a standstill as the entire country was under a lockdown. I was stressed and decided to permanently close down the store.
Work from home became a way of life, and from my premier residential apartment in Lower Parel, Mumbai, I started reaching out to potential consumers for private viewing. I sent out personal invitations to each of the 300-plus residents and their relatives living within a radius of two kilometres. To my good luck, each of the invitees who attended the viewing, went home buying a piece of my jewellery. This boosted my confidence and in order to widen the customer base and generate volumes, I invested in an atelier on the same floor where I live.
In May 2021, I bifurcated my business into two brands, Atelier Meit Kamdar Avlanii, an exclusive arm with limited pieces of high jewellery and sold to select retailers, auction houses or limited audience through direct inquiries. The Atelier will also create five pieces of jewellery a year that will go directly to galleries and auction houses of international repute.
Avlanii Fine Gems & Jewelry caters to everything in the fine jewellery space.
Design Philosophy
Each handcrafted piece created at Atelier Meit Kamdar Avlanii carries a unique identity – it references the past but creates modern narratives underlining exclusivity. Laden with feeling, I try making one-off designs with select emeralds, rubies, and large diamonds.
It has always been my desire to stand out in a crowd. I have been able to identify my niche after a lot of deliberation by balancing commercial aspects and creativity. I draw inspiration from life and the factor foremost in my mind is to be distinct, different and yet be accessible and affordable. Each jewellery piece that I design has to be unique and make a statement.
I love working with precious coloured stones for the simple reason that they are rare. It takes years to develop a layout for an exquisite necklace. The rarity of these gems makes them exclusive as they add an aura of mystique to the piece. No two pieces can ever be the same … we lead a colorful life and rubies, emeralds and sapphires add colour to the wearer's personality.