Muzo is by far one of the largest emerald mines in the world with a unique marketing strategy that includes renowned global designers (Muzo X Designers) into its well-integrated mines-to-market model.
Gabbi Harvey, Head of Business Development at Muzo Emerald Colombia, reveals that prices of Muzo emeralds have increased owing to the rise in demand and natural scarcity of gems.
Colombia produces about 60% of the world's emeralds. How much does Muzo contribute in terms of volume and value?
In terms of value and volume, Muzo Emerald Colombia produces the vast majority of Colombian emeralds. Our finest gems represent most of the supply in the market. Furthermore, Muzo Emerald Colombia is the only global coloured gemstone producer with a complete traceability report from mine to market.
What is Muzo's annual emerald output? How much do you expect it to grow this year?
As a private company, our production output is confidential. We have undergone a campaign of modernisation in the past decade and look forward to what the future has in store.
How many mining galleries of Muzo extract emeralds?
At present the mines of Muzo comprise five underground galleries. Four of these are vertical mines: Tequendama, Catedral and Volvere and the oldest gallery, Puerto Arturo, reaches more than 500 feet underground. The fifth gallery, La Rampa, unlike the others, is spiral bored to 1,300 feet underground. La Rampa is a testing ground for modern mining methods that facilitate geological research and optimise extraction conditions. It is vast enough to accommodate large, motorised machinery.
What differentiates an emerald mined from the Muzo mines versus others? Its unique geological traits …
Emeralds were formed around 30-38 million years ago, during the formation of the Andean mountains. Boyacá and part of the Eastern Ranges belonged to the ocean so interestingly, they were formed within an aquatic environment.
The Muzo emeralds are vivid green, which is often referred to as a "green fire," it's very intense in colour – when you see a Muzo emerald you will know!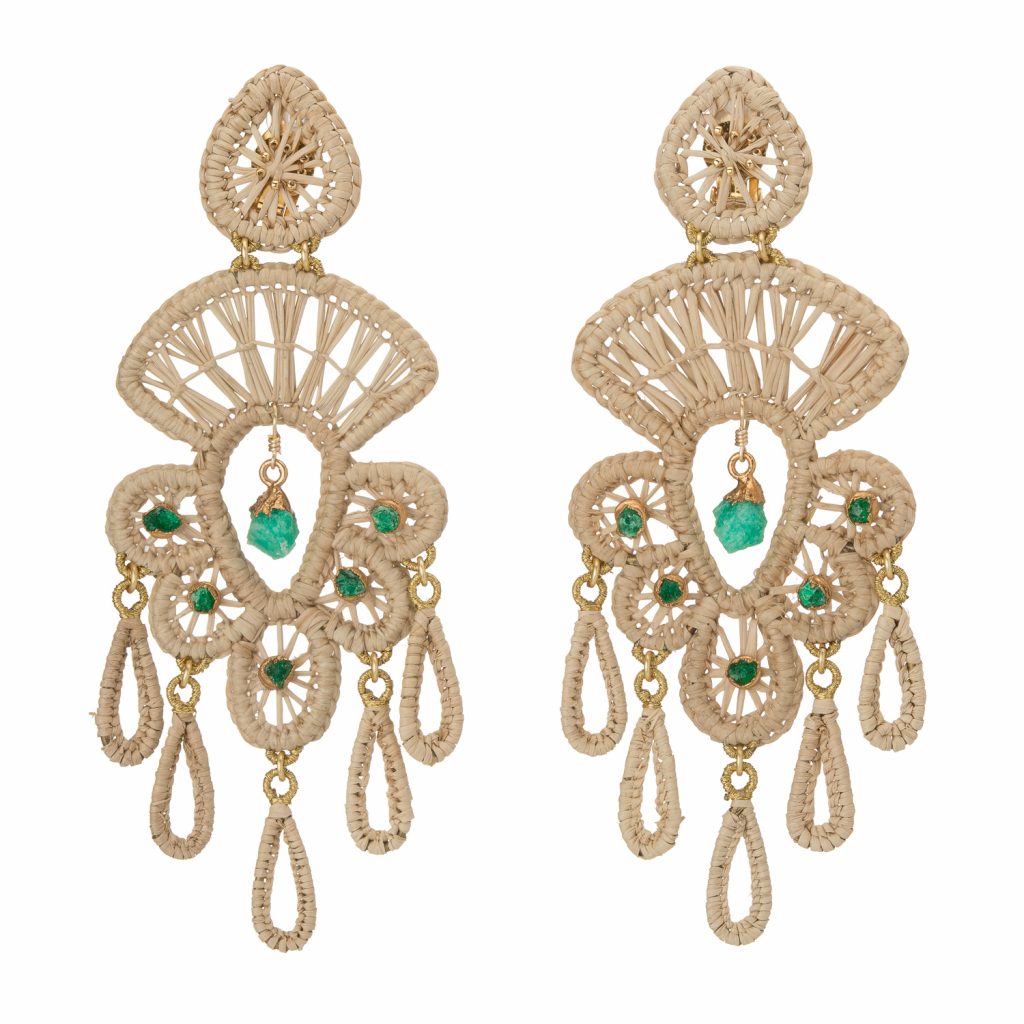 What percentage of Muzo's production is acquired by India-based companies?
We have a global distribution which includes Indian-based companies, the buyer profile depends on our production which changes constantly.
Could you share some insights on emerald consumer demand in key markets like the USA, China, India, Europe and the Middle East, etc. over the past 12 months and for the rest of 2021?
Globally, emeralds have always been a popular choice as they have different meanings and significance in different cultures and have never gone out of fashion.
There is never enough availability for the demand, but the beauty of having an operating mine is that we are able to provide different qualities to key markets which helps meet consumer demands.
What impact did the pandemic have on emerald prices and supply? Which way do you see emeralds moving in the next 1-3 years?
Muzo adapted strict protocols from the beginning, so production slowed down with the start of the pandemic and picked up when we had strict protocols in place.
We found that consumers wanted to spend their money on more tangible products that have intrinsic value i.e. jewellery, art, etc.
Given both the growth in demand and the natural scarcity of our gems, emerald prices have increased. The need for Muzo Emerald Colombia gems is outpacing the overall demand for emeralds as a result of years of marketing the Muzo X Designers and the creation of a unique investment-grade jewellery collection in collaboration with Argyle, baptised The Green Jewels.
We have dedicated the past ten years to giving this fabulously rare gem the attention it deserves. Let us not forget that for centuries, emeralds have always been the gem of predilection for royals, wealthy families, and educated investors, long before diamonds and other gemstones became mainstream.
We see prices of Colombian emeralds increasing in perpetuity as demand will outweigh the supply. Emeralds, especially Muzo emeralds, are now top of mind when looking for a gemstone to buy, whether to set in precious jewellery or carefully hide in a safe as part of building one's legacy.
Muzo's entire supply chain down to distribution is well integrated. Which are your main export markets for polished/rough emeralds?
We don't sell our rough. Everything remains in-house. We mine, we cut and polish, and then we sell our cut and polished to our select downstream partners at our offices in Geneva and New York.
Sustainability has become a buzzword in recent years especially for mining companies. Tell us about Muzo's efforts in this regard.
Sustainability is at the heart of our company. We believe what you take out you must give back and we are always striving to do better.
Muzo has a foundation set up specifically for this purpose, The Muzo Foundation which is aligned with the Universal Agreement for sustainable development set out by the United Nations.
One of our key focuses is building food security and employment for the people of Muzo and protecting the environment.
We have employed over 1,000 staff members and believe in equal opportunities for all genders. We endeavour to protect the local environment through reforestation, hydroseeding and erosion control as well as not using harmful chemicals in the extraction of our emeralds.
A unique feature of Muzo is the collaborations it has with top global jewellery designers. How did the mines-to-market concept come about? Do these jewels come with any special certification by Muzo?
The concept came from a desire to showcase everything the mine produces at different price points, and to demonstrate the versatility of emeralds. This means that there is an emerald for every budget.
This was also an opportunity for us to educate the market about Muzo Emerald Colombia and our unique 'Mine to Maison' story, which is unique in the industry. We can track our gemstone to the exact shaft of its discovery and follow the crystal in its transformation from rough to a gem.
Muzo Emerald Colombia has also achieved an ISO 9000 which is granted every year by Bureau Veritas, and recognises our attention to quality control.
We offer a Muzo Emerald Colombia certificate for all our polished gemstones and a certificate of authenticity for our tumble pieces.
Are these lines sold only on the Muzo website? Do part of its sales proceeds utilised for beneficiation?
All our collaborations can be purchased on our website or through the designer's website.
This year we wanted to put together more mission-driven projects with our designers benefiting our Muzo Foundation whereby proceeds from the sale are given back to a project of our designer's choice. Our designers are so generous it's difficult for them to choose, so they usually just give to The Muzo Foundation and the foundation allocates the funds where it is needed most.
Any plans to tie up with an Indian jewellery designer/brand?
Of course. Our focus for the last few years has mostly been US-driven, but we are always on the hunt for new as well as established brands/designers.
Emeralds are so beautifully steeped in Indian culture, so it will be exciting for us to see the creativity and designs that an Indian designer will showcase using our emeralds.