Forms, colours and textures inspired by nature and its elements shape New York designer Preeti Sandhu's easy-to-wear jewellery.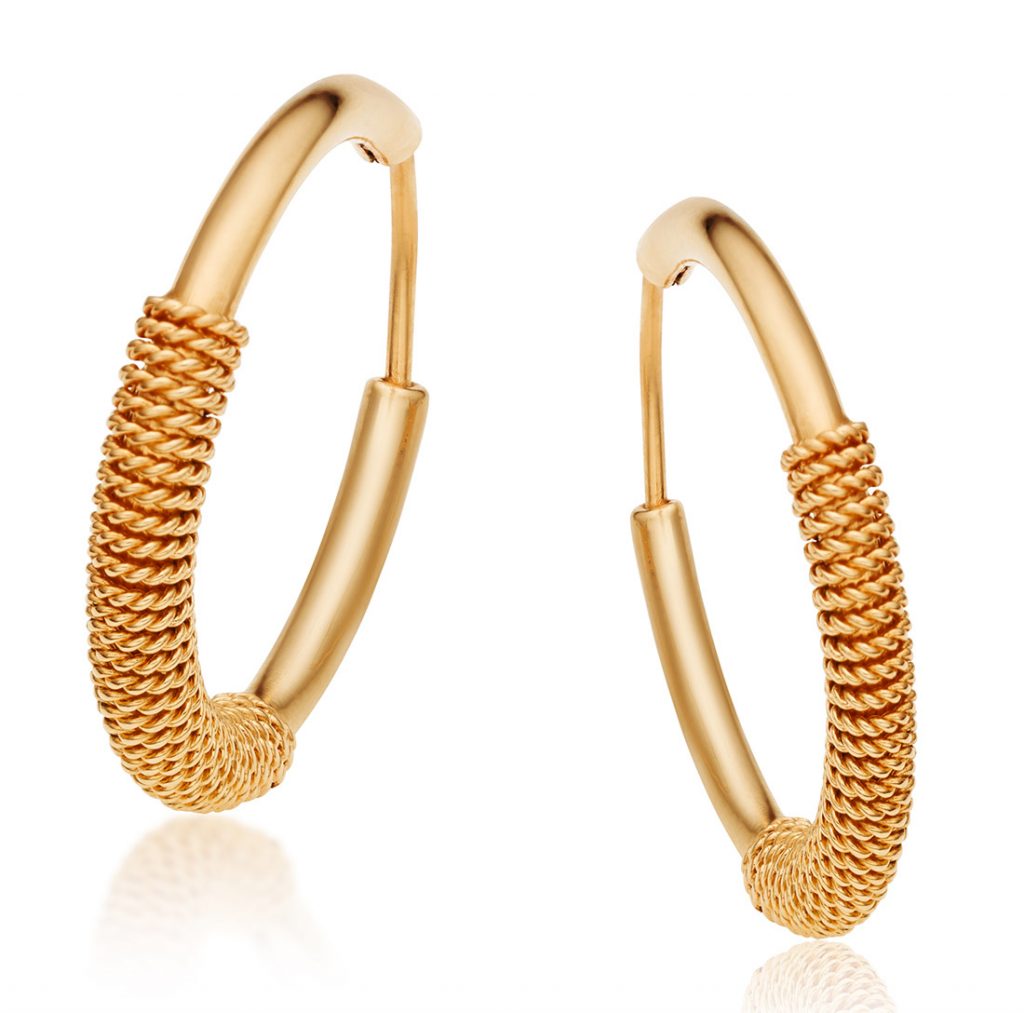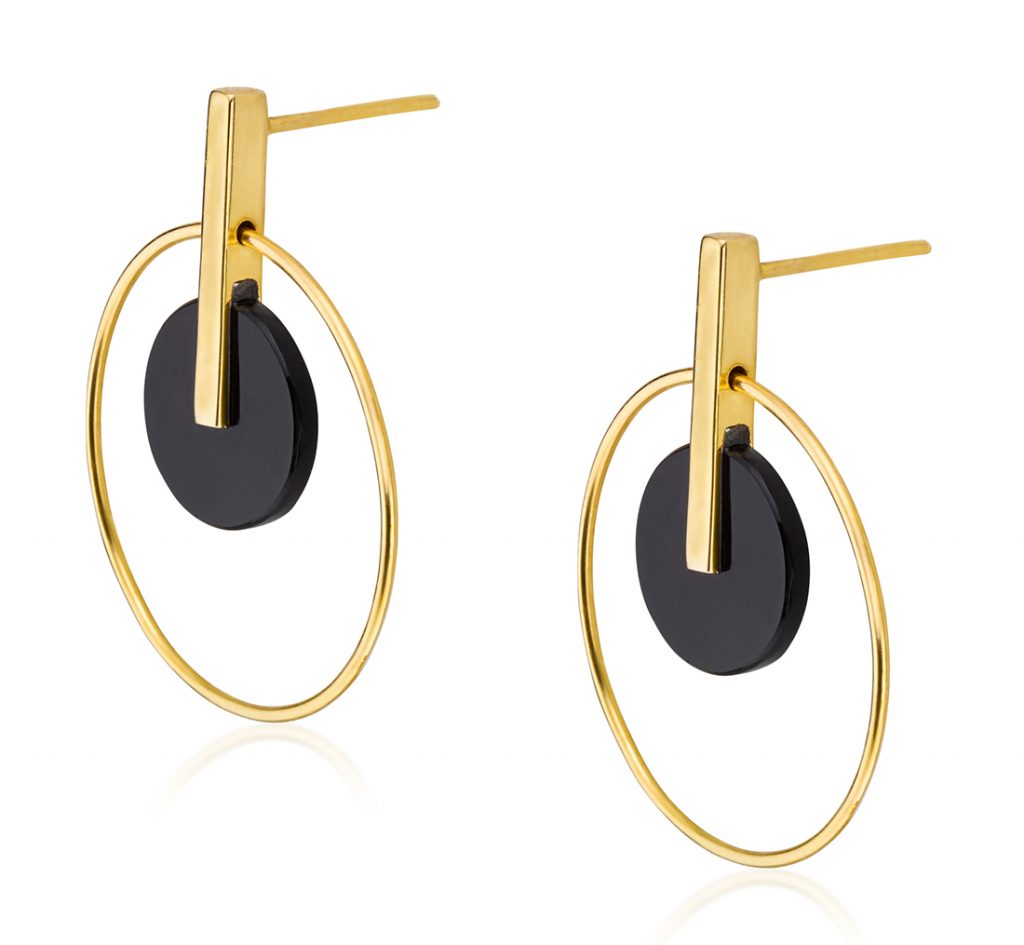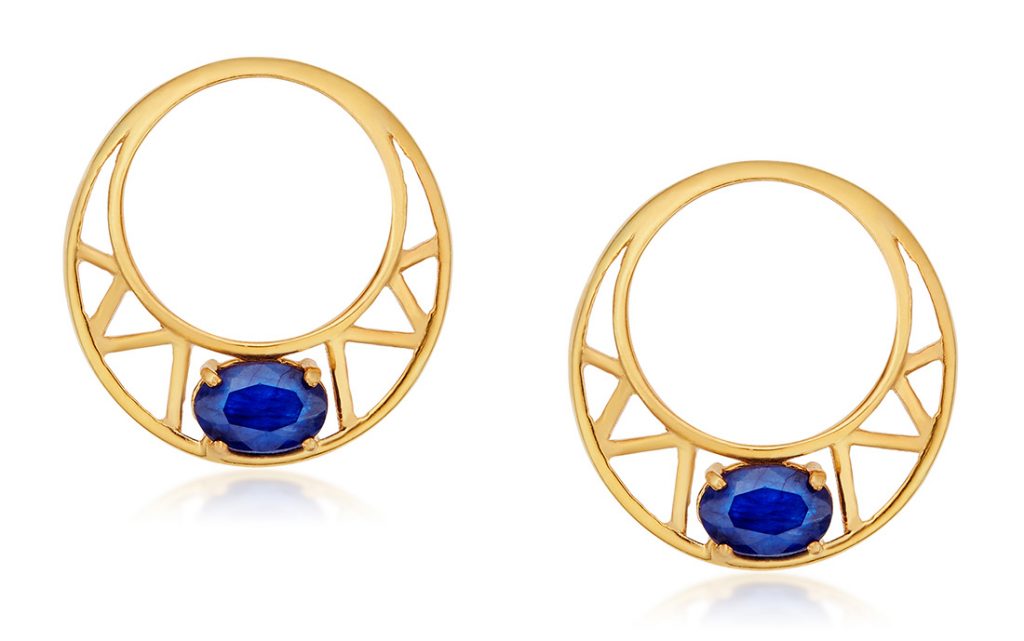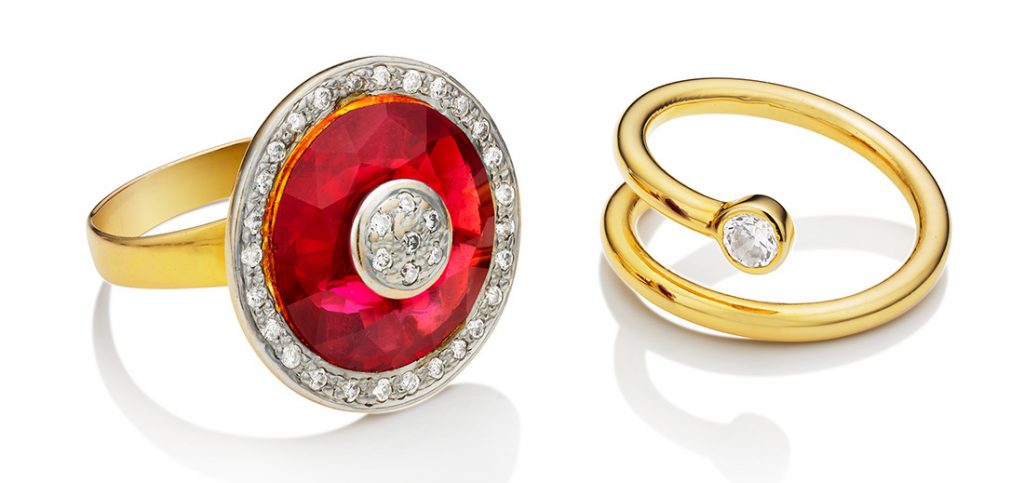 New York jewellery designer Preeti Sandhu's Indian heritage is an integral part of her creative process. "It lends subtle richness, depth and details to an otherwise contemporary aesthetic," she says. Texturing adds nice warmth to simple silhouettes in 14-karat gold jewellery and vermeil; most of which are effortlessly stackable. Semi-precious stones on hoops, huggies, necklaces and bracelets add a quiet pop of colour.
Trips to India, primarily Jaipur, have helped Preeti establish trusting and long-lasting relationships with smaller vendors in the industry. She therefore relies on traditional, skilled artisans there to translate her ideas into a range of designs – for Ada, Banjara and Éclat collections – at attainable prices, and made using "conflict-free" materials. The wearability and aesthetics of a piece and the emotions it evokes, she explains, are key elements of jewellery designing. "Line, texture, colour and balance bring these elements to life," says Preeti, who also does customised pieces in 18-karat gold.
Tell us about yourself.
My father was with the Indian Army and we grew up moving every couple of years as typical of the Army way of life. This was instrumental in my hunger to explore, learn, experience and assimilate with a variety of cultures. My love for exploring cultures and communities took me to other South-east Asian countries, Europe and ultimately to Canada, where I spent five years, got my degree in Finance and met my husband. I now live (with family) in one of the most culturally rich, diverse, vibrant cities of the world, New York City, which has come to be a great source of inspiration for my designs.
What drew you to jewellery?
Growing up, I was extremely fortunate to travel and explore far and wide into the farthest reaches of India – from the mystical land of Leh-Ladakh in the North to the tradition-steeped societies of Chennai and Karnataka in the South and from the colourful alleys of Jaipur in the West to the art and music filled homes of Kolkata and beyond in the East. These travels highlighted the richness and variety within each culture with the significance and symbolism of jewellery being a common thread across regions. It is this unique nature of jewellery, which allows for self-expression, while forming and maintaining meaningful connections that drew me to design and create pieces.
You've traded a career in finance for jewellery designing – what sparked this transition?
Though it was a huge transition from the world of finance to jewellery designing, it was an obvious one for me. Through the years at Amex and Wells Fargo in banking, I was still designing pieces for friends and co-workers, even lending pieces for special occasions because I wanted the women around me to be able to express their individuality and emotions through jewellery. And that desire helped me to create my brand.
How did you hone your creative and technical skills?
Learning through hands-on experience, working alongside master artisans in conjunction with time spent at Fashion Institute of Technology (New York), learning jewellery design, crafting as well as CAD.
Walk us through your design process
Designing and crafting pieces have been on a continuum for me, but Preeti Sandhu Jewelry was created and offered for everyone to connect with their now, past and future through a piece of jewellery. I do not believe in restricting the creative process; my design aesthetic features elevated simplistic forms imbued with texture, colour and movement. The design process changes with time, influenced by experiences, the environment and the people around me, but I most often envision a fully developed design and translate it on to paper.
What prompted you to work with local artisans in Jaipur and Delhi?
Each piece starts its journey from my sketchpad to a CAD to the bench of a local artisan in Delhi or Jaipur, cultivating close knit relationships with these artisans and their families. Working with selected artisans allows for a higher quality product, utilising their ingenuity, while keeping age-old craftsmanship and techniques alive. Artisans from West Bengal are specialised goldsmiths, while Jaipur offers highly skilled stone-cutters and setters, both traditionally trained.
Besides weddings, ceremonies and symbolism, what else inspires your creations?
The significance of jewellery in wedding ceremonies is particularly highlighted across India – from the nose rings and middle toe rings in Rajasthani weddings to the conch piercings seen in Kashmiri brides to the black bead necklace worn to ward off evil in the Hindu culture. Jewellery imparts individuality, but at the same time brings people, families and cultures together through tradition and symbolism. My endeavour is to enhance the individuality of each woman who wears my piece, while creating harmony within and around her using forms, colours and textures inspired by nature and its elements.
Which new pieces are you working on?
I find the ocean soothing and healing yet vibrant with life and purpose. I am working on a collection inspired by a fusion of elements of the earth and ocean, drawing balance and synergy between the elements using line, shape, texture and colour… think South Sea pearls, textured gold, shimmering sapphires and rubies.