Ritika Ravi's world seamlessly criss-crosses modernity and tradition, and the stunning line-up of jewellery collections, presented under the brand name Ivar, are perfect for the urban sophisticate.
Ritika Ravi speaks the language of the new generation. Her strength lies in referencing cultural and traditional influences and motifs, but visualising silhouettes through a contemporary prism. The collections are meaningful and centred around the brand's core values of ethics, quality, and creativity, but are ultra-modern.
Nature invigorates her, and so does dance, music and art. After her graduation in Fashion Jewellery from London College of Fashion, she unveiled her brand Ivar, which is derived from Ravi, her father's name. "My jewellery is about laid-back sophistication and is inspired by my Indian roots … it's a combination of Indian craftsmanship and a contemporary aesthetic."
Tell us about your brand that was born in India but launched in the Maldives.
Ivar is a fine jewellery brand that I launched in October 2018. Maldives was the inspiration for my two debut collections – the 10.18 and Troubadour. I was inspired by the sands and the blue seas of the island and the organic shapes that are prevalent and when I got the opportunity to launch my first flagship store, it seemed like the perfect fit.
Do you have a showroom in India?
The brand launched online first in October 2018, and we opened the store in January 2019 in the Maldives. Over the past three years, we have done shows in London, Delhi, Chennai, and Dubai. We also had a four-month pop-up store in Porto Cervo in Italy, and we have displays in North Island, Seychelles and Geneva, Switzerland.
What drew you to the world of jewellery design?
I have always been interested in jewellery from when I was very young. My mother loved jewellery and she's been a big influence on my style. I love wearing jewellery and wanted to create pieces that were versatile and easy to wear.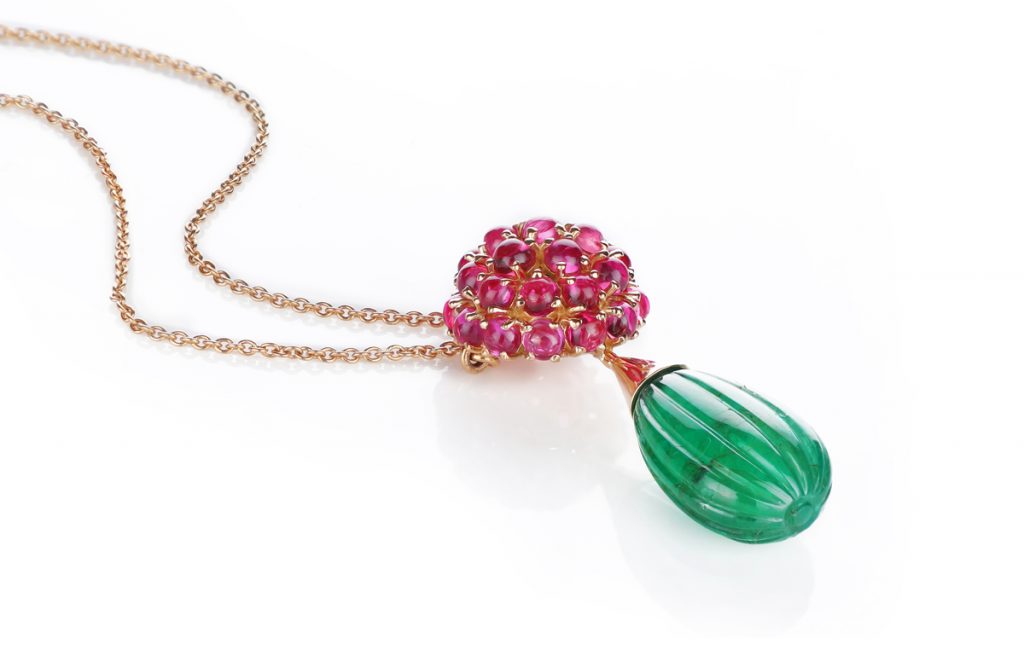 Has your design philosophy always been simple and minimalistic?
Yes, I think my design philosophy has always been about elegant minimalism. I love clean lines and classic colours, but I also like to add interest with edgy shapes and bright colours.
Your collections are inspired by cultural influences. Charu is inspired by the Nelli ring and Troubadour is linked to a wayfarer. How do you translate these ideas into contemporary pieces of jewellery?
The Ivar aesthetic has always been about merging the traditional with the contemporary. I break down what those influences mean, both to me specifically, and to the world at large, to translate them into various shapes and colours. A lot of it is also about looking at the zeitgeist of the world today and figuring out what contemporary means right now.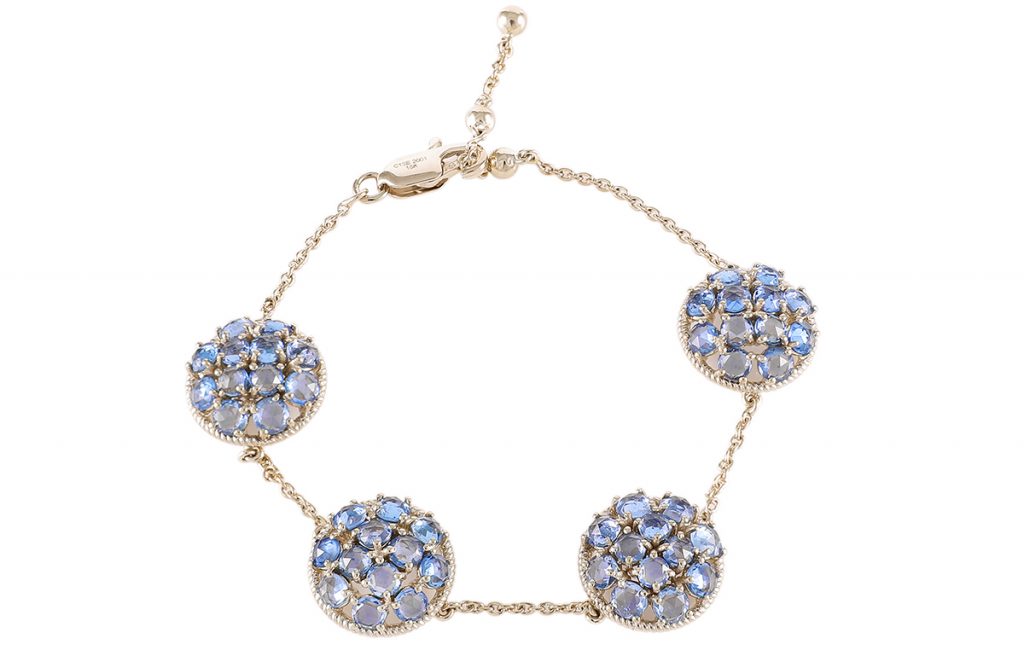 Which gemstones do you like to work with?
I don't think there is any gemstone that I don't like to work with; each stone is a new and fun challenge. However, if I absolutely had to pick, it would be polki diamonds. So much of my first collection is about taking that traditional craftsmanship and turning it into something new and modern.
Tell us about your latest collection and the inspiration behind it.
My latest collection is called Charu. The collection takes inspiration from the Nelli ring that is gifted to a South Indian bride by her mother's family on her wedding day. The ring itself, usually made in gold and diamonds, signifies vows taken in the presence of Agni (fire) by the bride and the groom. The custom of gifting the bride jewellery by her family is said to symbolise the prosperity of the newly married couple as they embark on their lives together.
Charu means beautiful, and it is also a tribute to my mother as that's her name.
What is your best-selling product?
I think our best-selling product is probably Earring Zero 3. It's versatile and can be worn in a couple of different ways.
What is your brand's USP?
The core values of my brand have always been quality, creativity, and ethics. I think the USP is that we're creating pieces that are contemporary and wearable, but also pieces that tell a story. Whether it's our story of bringing heritage to the modern world or your story of how you found the brand, it makes each piece special to us.
What are your plans for the brand?
We're always looking for more opportunities to reach out to the world. We do plan on opening in a couple of new markets where we haven't had a presence and will be launching a new collection in the next few months; but our forever plan is always 'onwards and upwards'.